Where to Stay in Broome - From Beachfront Resorts to Backpacker Hostels
Where to Stay in Broome - From Beachfront Resorts to Backpacker Hostels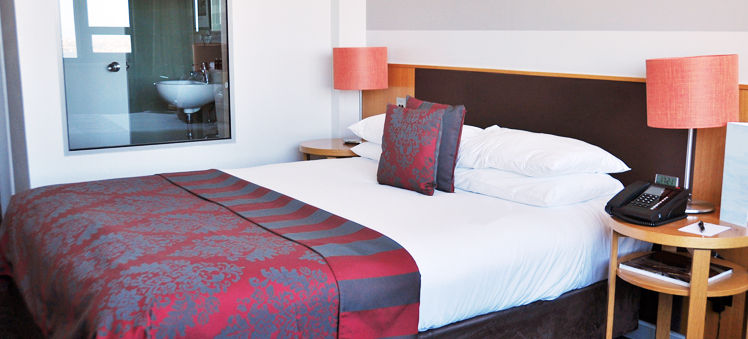 Broome has enough hotels and guesthouses to sleep its permanent resident population several times over. Accommodation covers every taste and price range. You can choose from upscale beachfront resorts with romantic rooms for couples, to budget-minded hostels for backpacker groups. Almost all are located either in the town centre or along Cable Beach.
Around half of all Broome's accommodation is in the town centre, situated less than a 2-minute drive from the airport. Staying in this area will leave you close to the shops and within walking distance to a wide choice of restaurants, bars, and pubs. Many other attractions, such as Broome's 2 cinemas, are also located here.
Accommodation in the central area ranges from luxury spa resorts, to simple backpacker hostels. There are also several guesthouses that offer breakfast included in the room rate. For those that like to be a bit more independent, there are holiday apartments, or hotel suites with their own kitchenettes.
Staying at 22-kilometer-long Cable Beach offers clear advantages if you're looking to enjoy a seaside vacation. The majority of the hotels in this neighbourhood are no more than a few steps from the sand, so you can be in the tropical waters of the Indian Ocean in a matter of seconds. There are also numerous dining options near Cable Beach.
Most Cable Beach hotels are beachfront resorts. These are often upscale places with restaurants and spas, and childcare facilities. You can also rent villas if you're travelling with a family, or in a small group of friends.
Minyirr and Djugun
The suburbs of Minyirr and Djugun are situated, respectively, south and west of the centre of Broome. Djugun is near the airport, midway between the centre and Cable Beach. This is where you'll find the Broome Recreation and Aquatic Centre. Minyirr is farther south, and has its own beach. Here, you'll be close to Broome Golf Club.
Accommodation in Minyirr and Djugun is limited compared to other neighbourhoods, restricted to functional and car friendly mid-sized hotels. Most have outdoor pools if you fancy a change from the beach.
Search for Minyirr and Djugun hotels
Broome Hinterland
For a real getaway, you can stay overnight in remote rural areas. To reach some destinations, you may have to join a tour, or rent a 4X4. Staying in out-of-town locations will also leave you with fewer dining choices. You'll either have to cater for yourself, or be restricted to whatever the accommodation serves.
Hotels in the Broome Hinterland range from beachfront eco-resorts with restaurants and spa services, to basic farmstays. These have simple restaurants, and provide kitchenettes and barbecue areas. You can also stay in wilderness safari camps on Dampier Peninsula.