10 Best Islands in Fiji
Which One is Right For You?
Fiji is comprised of 333 different islands nestled in the heart of the South Pacific Ocean, coming together to form a horseshoe-shaped archipelago. Of these islands, more than 100 are inhabited, which gives visitors to Fiji the opportunity to explore several stunning tropical islands during a single holiday, should you so desire – and, let's be honest, why wouldn't you?
With so many unique and wonderful islands to choose from, you might struggle to know where to begin. Are you wanting total relaxation on pristine, white-sand beaches? Do you want to live life like the locals and experience the true Fijian culture? Or are you looking for an adventure among the country's rainforests or coral reefs? Luckily for you, all the hard work for you (all that tough lying on beaches – you're welcome!) to present you with the list of the very best islands to visit in Fiji. Bula!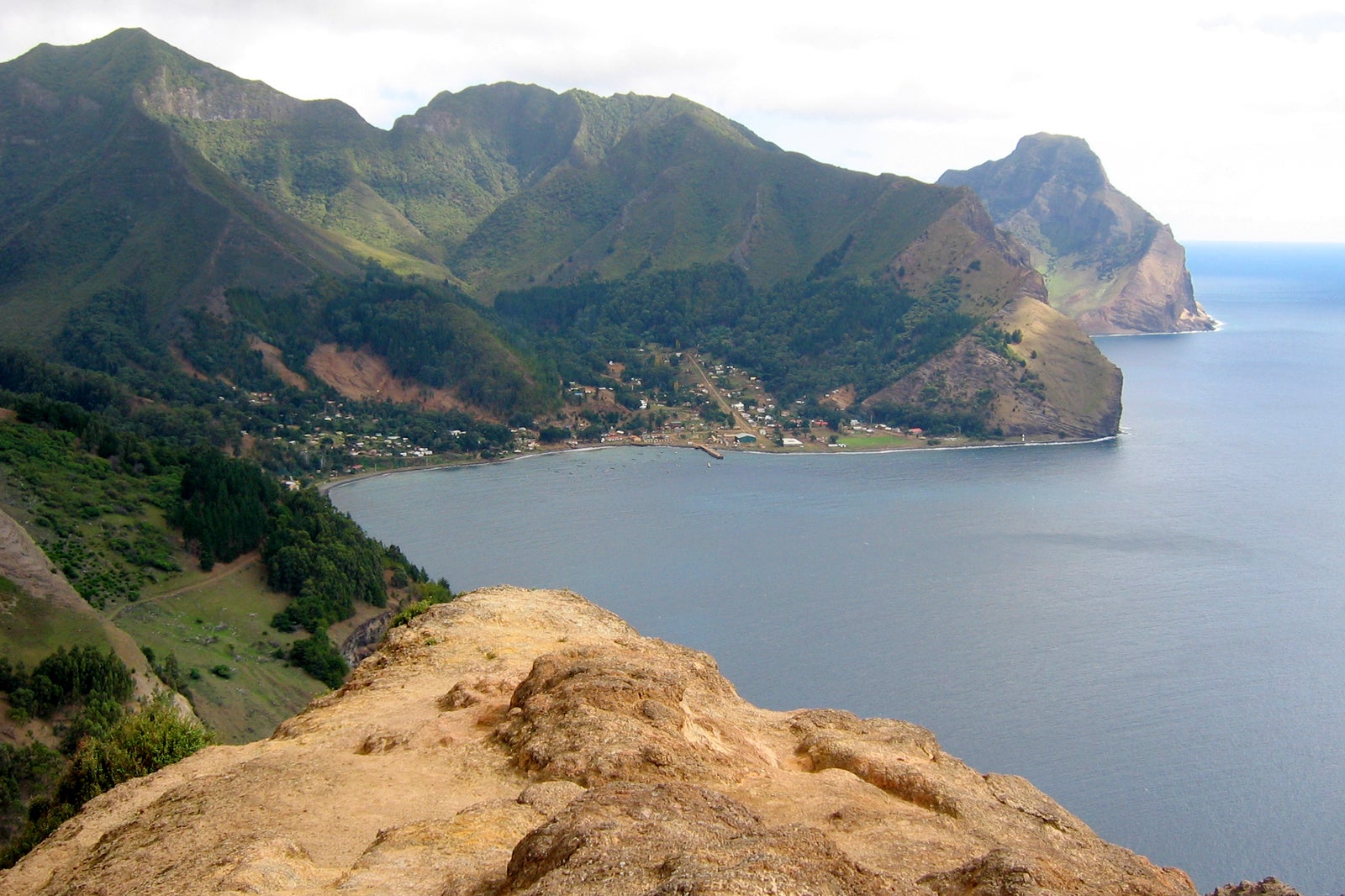 Robinson Crusoe Island
Discover authentic Fijian culture
Robinson Crusoe Island may be just a short, 45-minute boat ride from Nadi, but it feels like a paradise far away from any other when you get there. You'll be greeted with traditional music, open arms and a friendly "Bula!" from the islanders, as you arrive for an unforgettable Fijian experience.
This private island showcases everything that Fijian culture stands for and allows visitors to get involved with fun and exciting activities throughout their stay. Try your hand at fishing, kayaking and snorkelling. Make some coconut jewellery, learn to climb a coconut tree and watch a spectacular fire show in the evening. Day trips to Robinson Crusoe Island are possible, but most people like to stay for longer, sleeping in a tradition Fijian bure.
photo by Serpentus (CC BY-SA 3.0) modified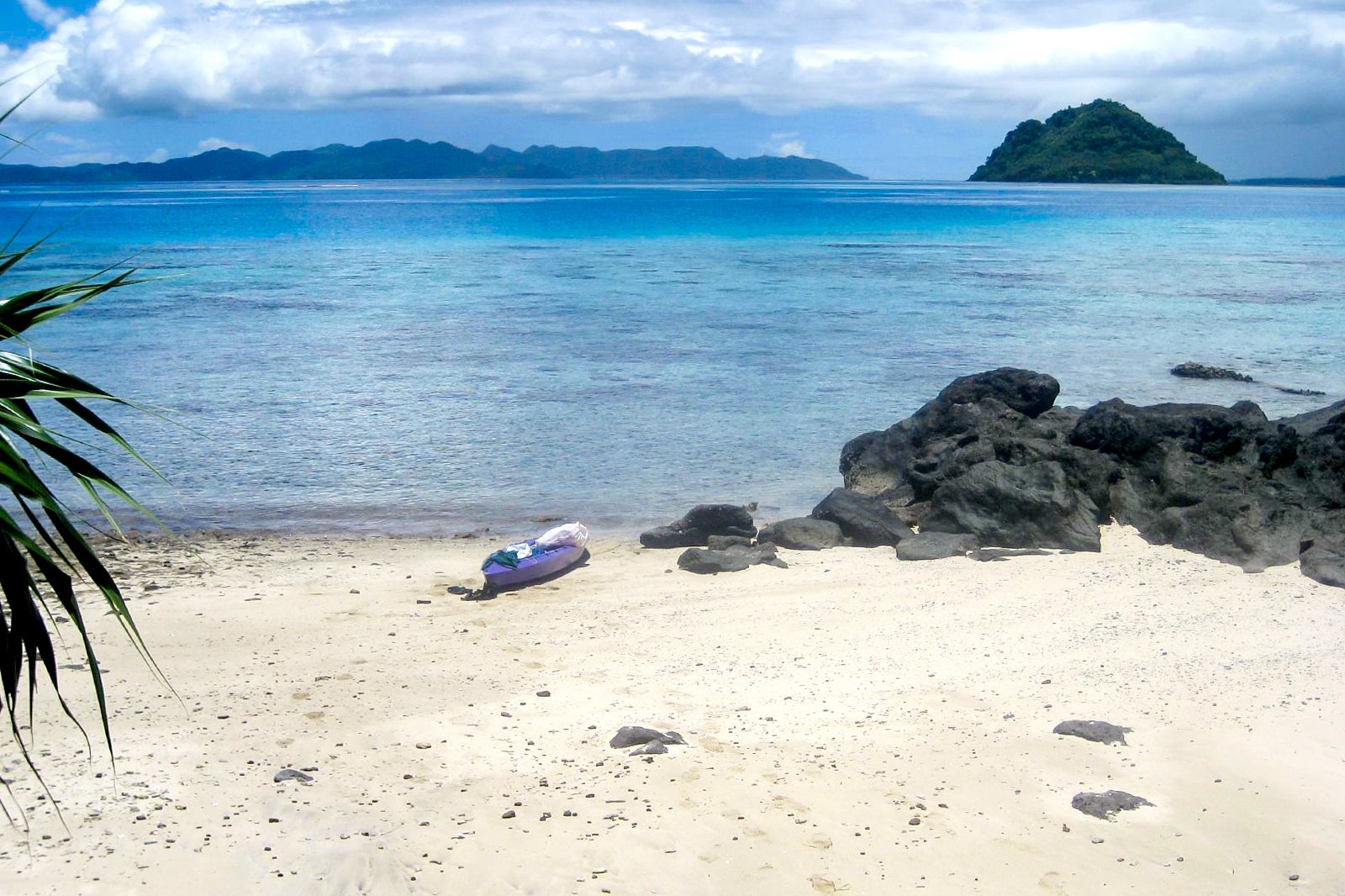 Taveuni
Be at one with nature
The breathtakingly beautiful island of Taveuni is the only place in the world where you'll find the crimson-coloured tagimoucia flower – just one of the reasons why it's known as the 'Garden Island'. Rare plant life aside, other reasons to visit Taveuni Island include natural wonders such as the rest of the magnificent Bouma National Heritage Park (where the flower grows) and the cascading Tovoro Waterfalls, with its natural swimming pools.
Taveuni's lush landscape doesn't just stop at the rainforests. So, why not head to the small village of Lavena and follow the famous coastal walk from here? If you're looking to stay on this small island, the villages of Somosomo and Naqara offer a limited amount of accommodation.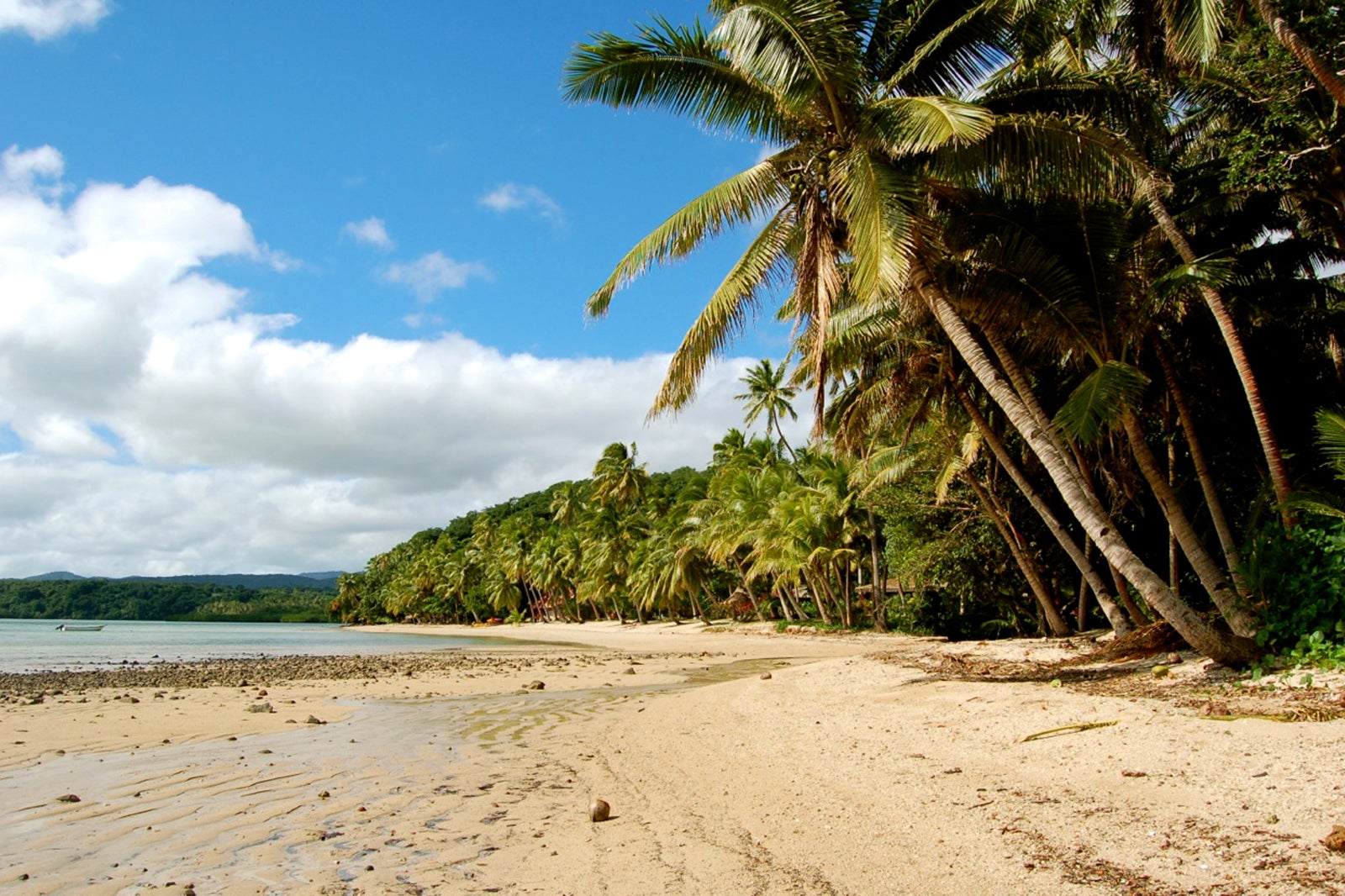 Kadavu
As untouched as they come
An unspoilt eco-paradise, the island of Kadavu is the place to head if you want to get back to nature and detach yourself from the chaos of the real world. Visitors in search of undeveloped natural beauty need only head south from Viti Levu to explore this island's traditional villages and sandy beaches.
Kadavu is a popular spot with scuba divers, too, who come here to explore the Great Astrolabe Reef. Meanwhile, surfers who head to the island will find themselves riding on some of the biggest and best waves in Fiji. There are just a dozen or so eco-friendly resorts to stay at on this off-the-beaten-path beauty of an island.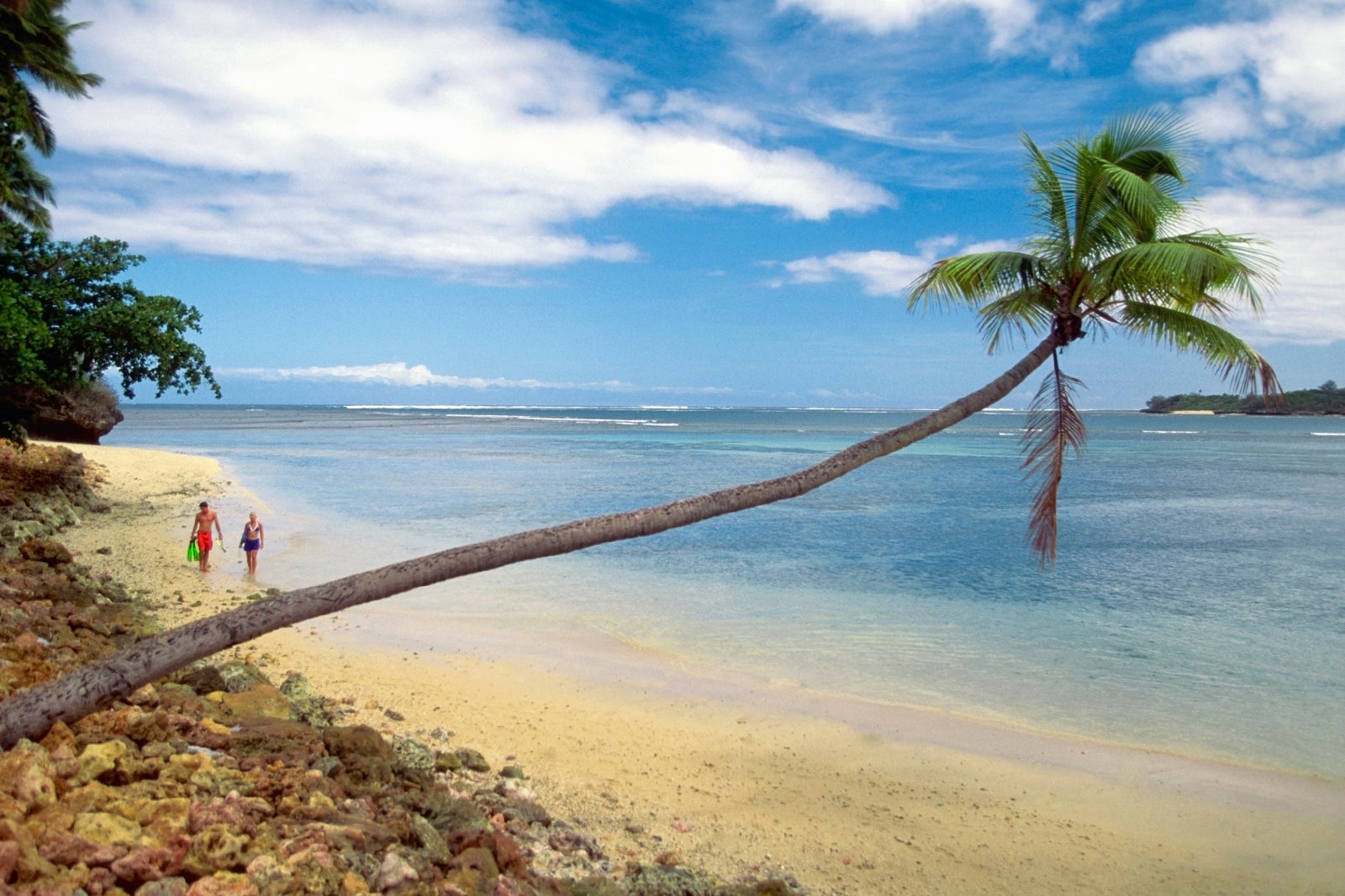 Viti Levu
The gateway to Fiji
Fiji's largest island is home to the main airport, as well as some stunning beaches and attractions. Many people who land here plan to hop on a boat off to one of the smaller islands immediately, but if you stick around, you can delve deep into the history of Fiji and experience some of the best activities that the country has to offer.
Looking for an adventure? Climb Tomanivi, the highest mountain in Fiji, for spectacular views of the island's traditional villages, sandy beaches and mangrove forests below. Alternatively, you can soak up the sun on the idyllic Coral Coast or learn more about the local culture, visiting the museums, temples and historical sites of Nadi and Suva.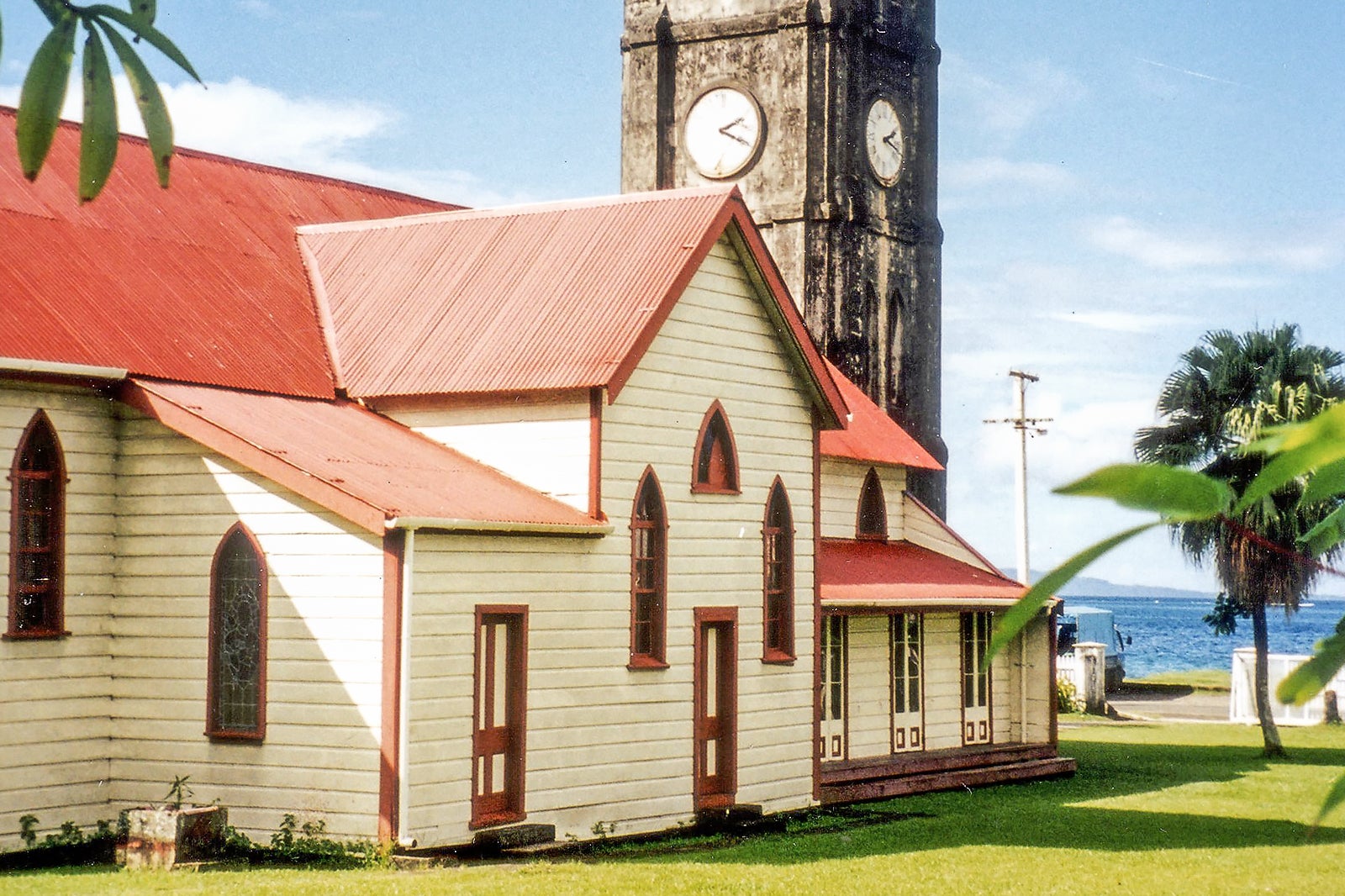 Ovalau
The country's former capital
Originally the capital of Fiji, Ovalau Island is a fascinating place to explore. You might find the odd nice beach, but it's far less developed here than other islands, with jungle-covered mountains, natural coastlines and traditional villages.
A land less-trodden by tourists, there's something inexplicably appealing about Ovalau, which makes it worth being one of the few visitors who venture here from the nearby main island of Viti Levu. Be sure to explore the charming colonial town of Levuka while you're there. You can even enlist the help of a local to give you an authentic tour.
photo by Merbabu (CC BY-SA 3.0) modified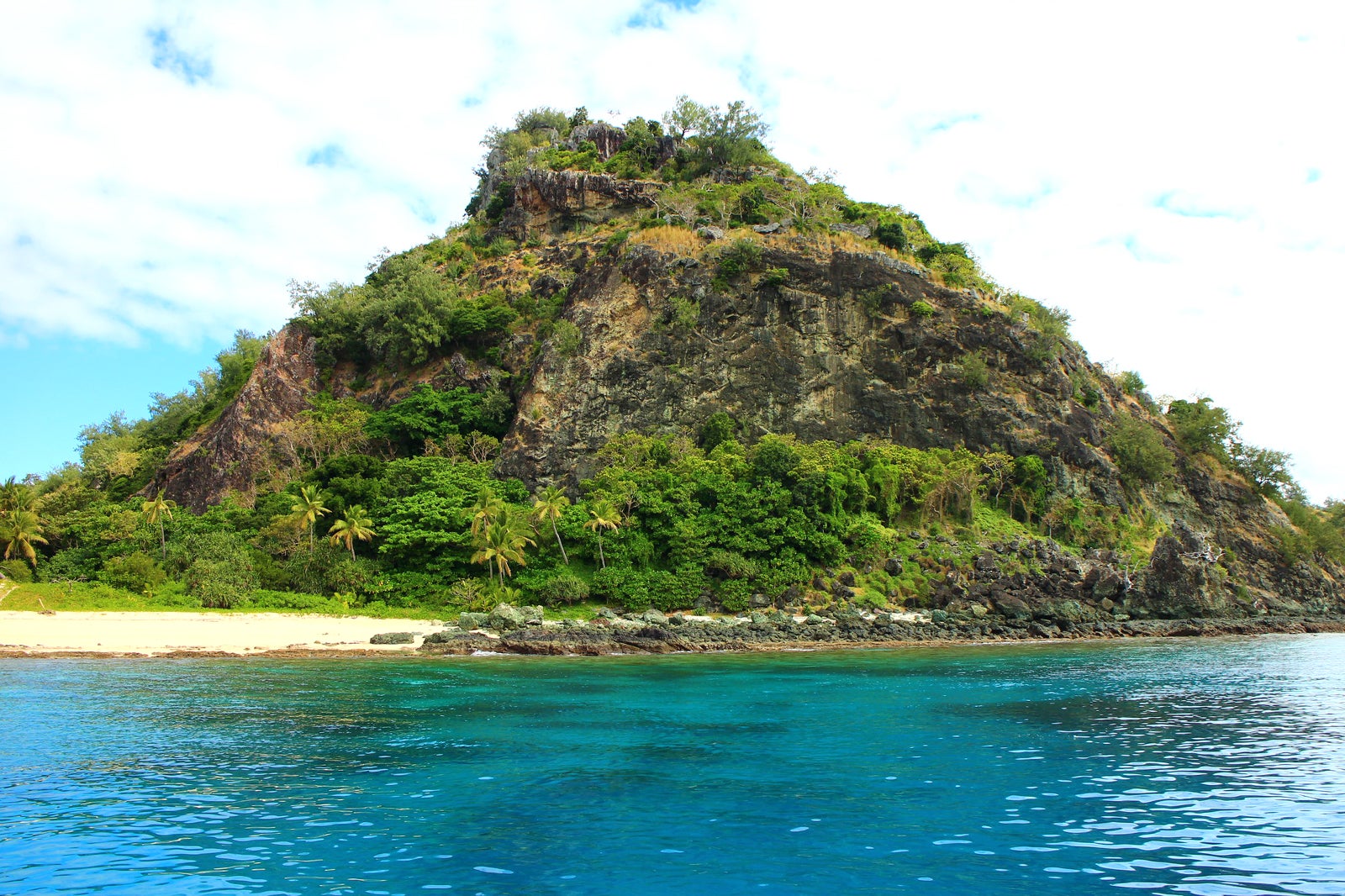 Located to the west of Viti Levu, this collection of islands features stunning beaches and extremely luxurious resorts. If you're looking to really relax and unwind on your Fiji holiday, you can be truly pampered at any one of the many resorts on this slice of Fijian paradise. If you can tear yourself away from your massage table and hammock, you can enjoy activities such as snorkelling and sailing. But here, nobody's going to judge if you sit back and do nothing at all!
Whether or not you choose to stay on one of the Mamanuca Islands, film buffs among you will want to make a day trip to the beautifully secluded Monuriki Island, the filming location for Tom Hanks' iconic movie, Castaway.
photo by Juliane Schultz (CC BY-SA 2.0) modified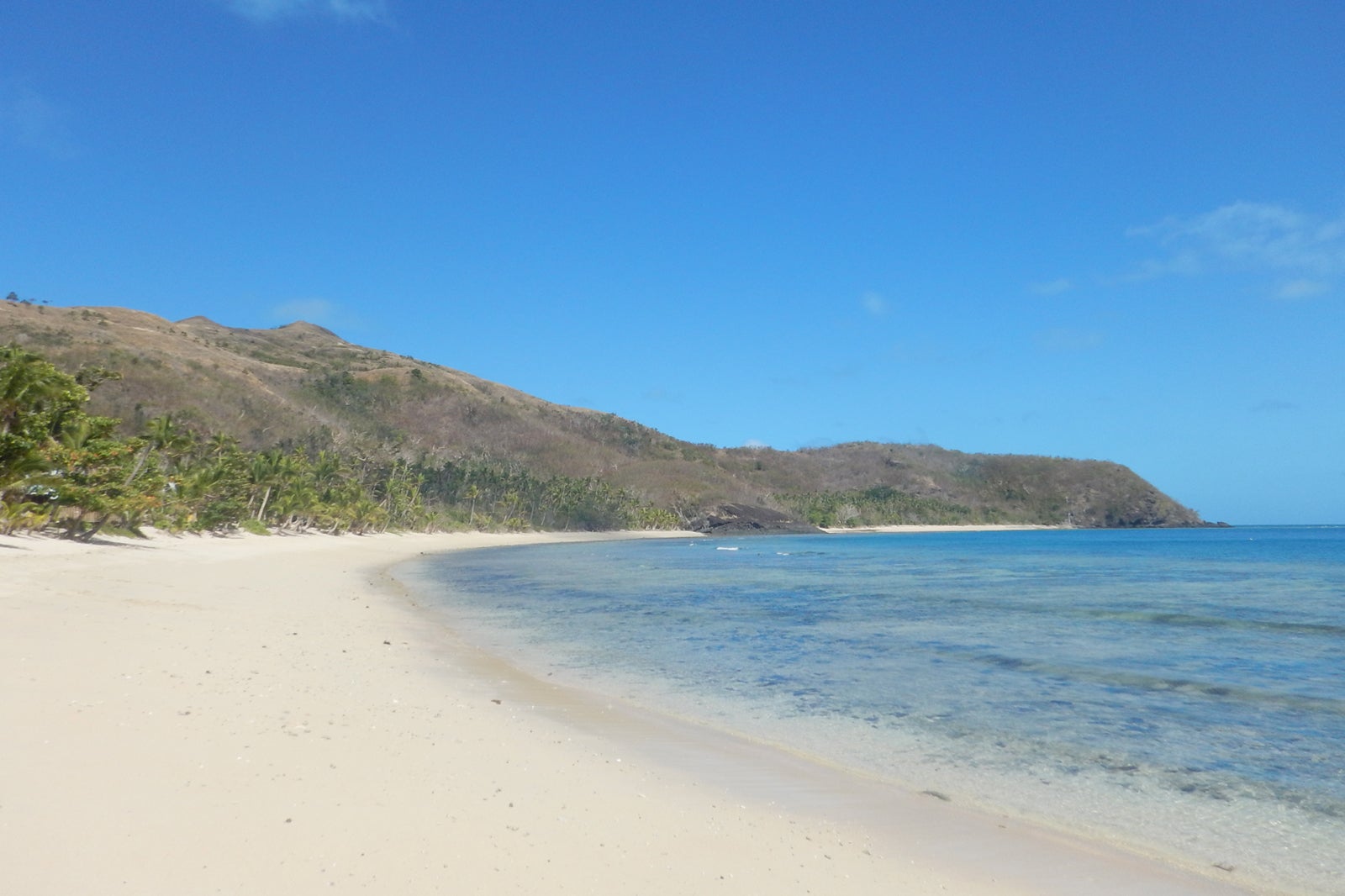 Yasawa Islands
Home to some of the best beaches in Fiji
Offering some of the most spectacular beaches in Fiji, these tiny islands carry on from the tail of the Mamanuca Islands. Think pristine white sand surrounding a blanket of tropical greenery, rugged cliffs and mountains and you just might be able to picture what we're talking about.
Better yet, why not see as many of these breathtaking islands as you can by hopping from one to another on a boat? There are a few luxurious resorts and backpacker digs dotted around, but the Yasawa Islands are probably best visited on a day trip. They're easy to get to – all you have to do is hop on a high-speed catamaran from Viti Levu or the Mamanucas.
photo by Rickard Törnblad (CC BY-SA 4.0) modified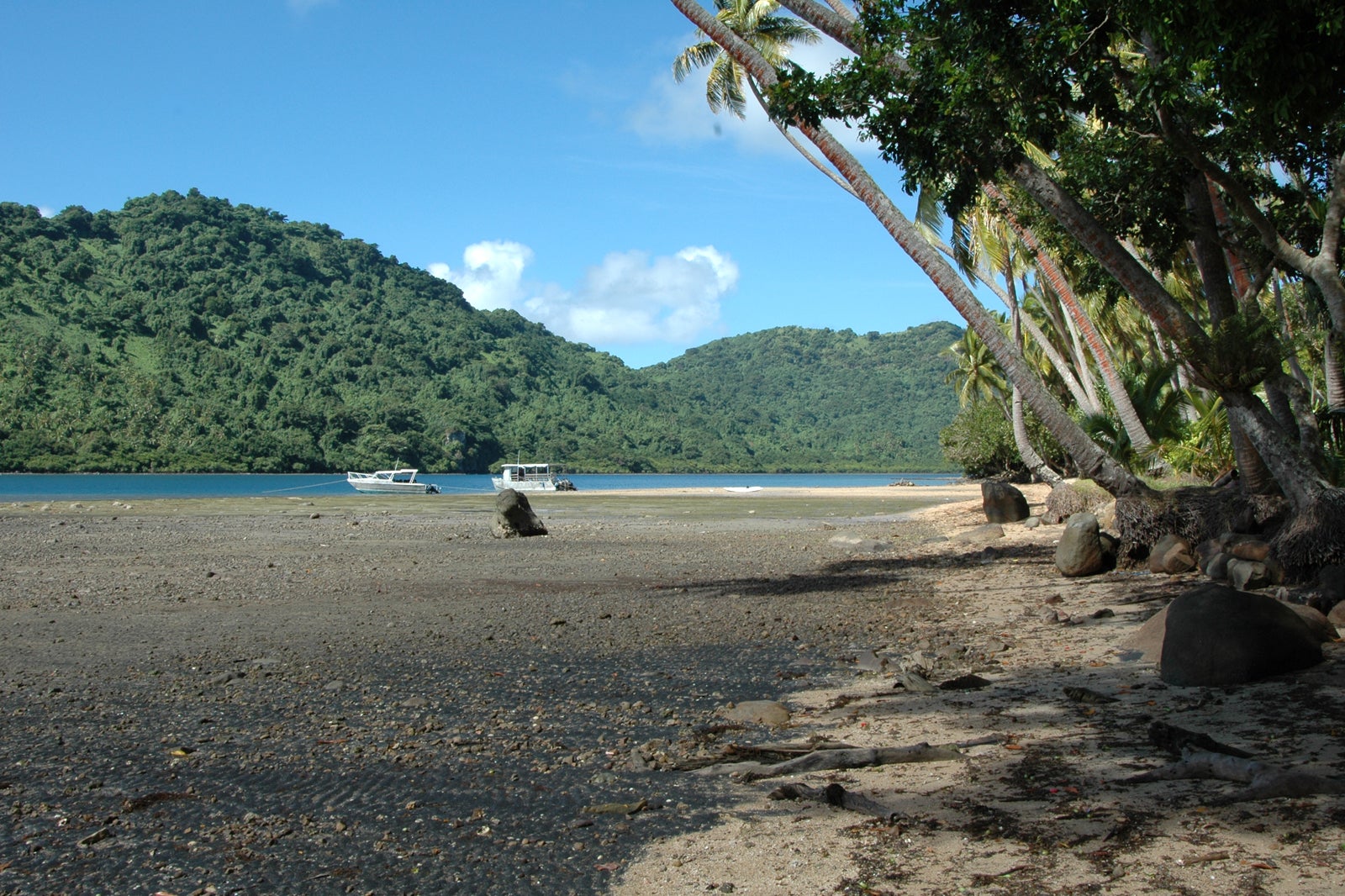 Beqa
A hotspot for daring divers
Lying just 10 km south of Viti Levu, the small island of Beqa is a scuba diver's paradise. A secluded island, teeming with wildlife and marine life, people head here to dive beneath the crystal-clear waters of the famous Beqa Lagoon.
But what makes diving in Beqa better than the other dive spots around Fiji, we hear you ask. Well, how does swimming alongside tiger sharks sound? These graceful predators are regular visitors to the lagoon, making it one of the most popular locations for adventurous divers. If swimming with sharks isn't high up on your to-do list, don't worry – you'll be more than happy soaking up the sun on Beqa's idyllic coast instead.
photo by Shawn Allen (CC BY 2.0) modified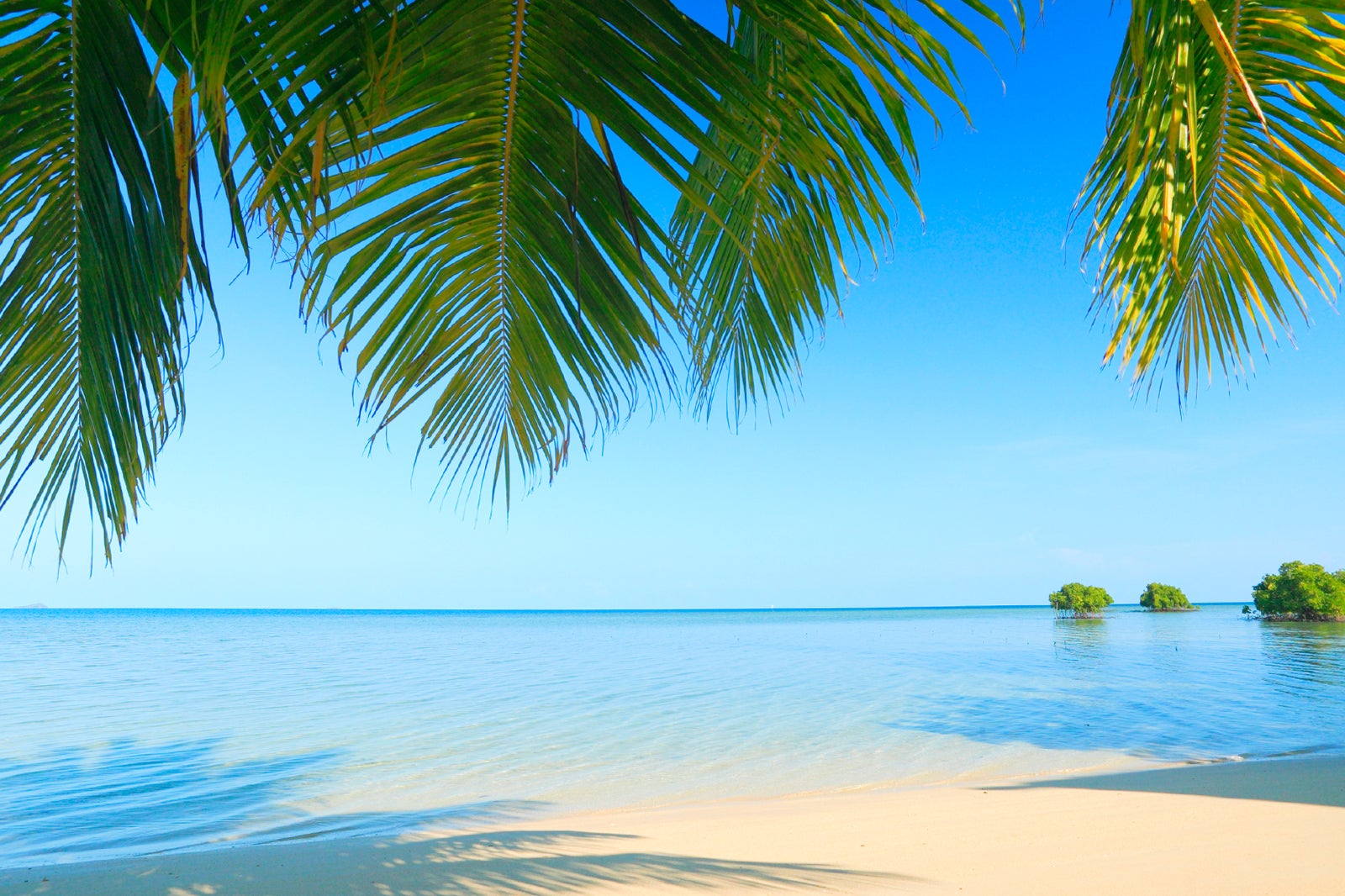 Vanua Levu
For a getaway full of adventure
The second largest of Fiji's islands, Vanua Levu has fewer crowds than Viti Levu, making it a great choice for those wanting a relaxing yet adventurous getaway. Its dramatic landscape just begs to be explored, from its untamed jungle and sugarcane plantations to its lofty peaks and cascading waterfalls.
Visit the main colourful settlement of Savusavu, with its sheltered bays and vaguely colonial architecture. Take to the Hibiscus Highway in a 4x4 and discover the island in style or venture into the untouched Wasali Nature Reserve rainforest and hike up the trails to reveal some spectacular views from the top.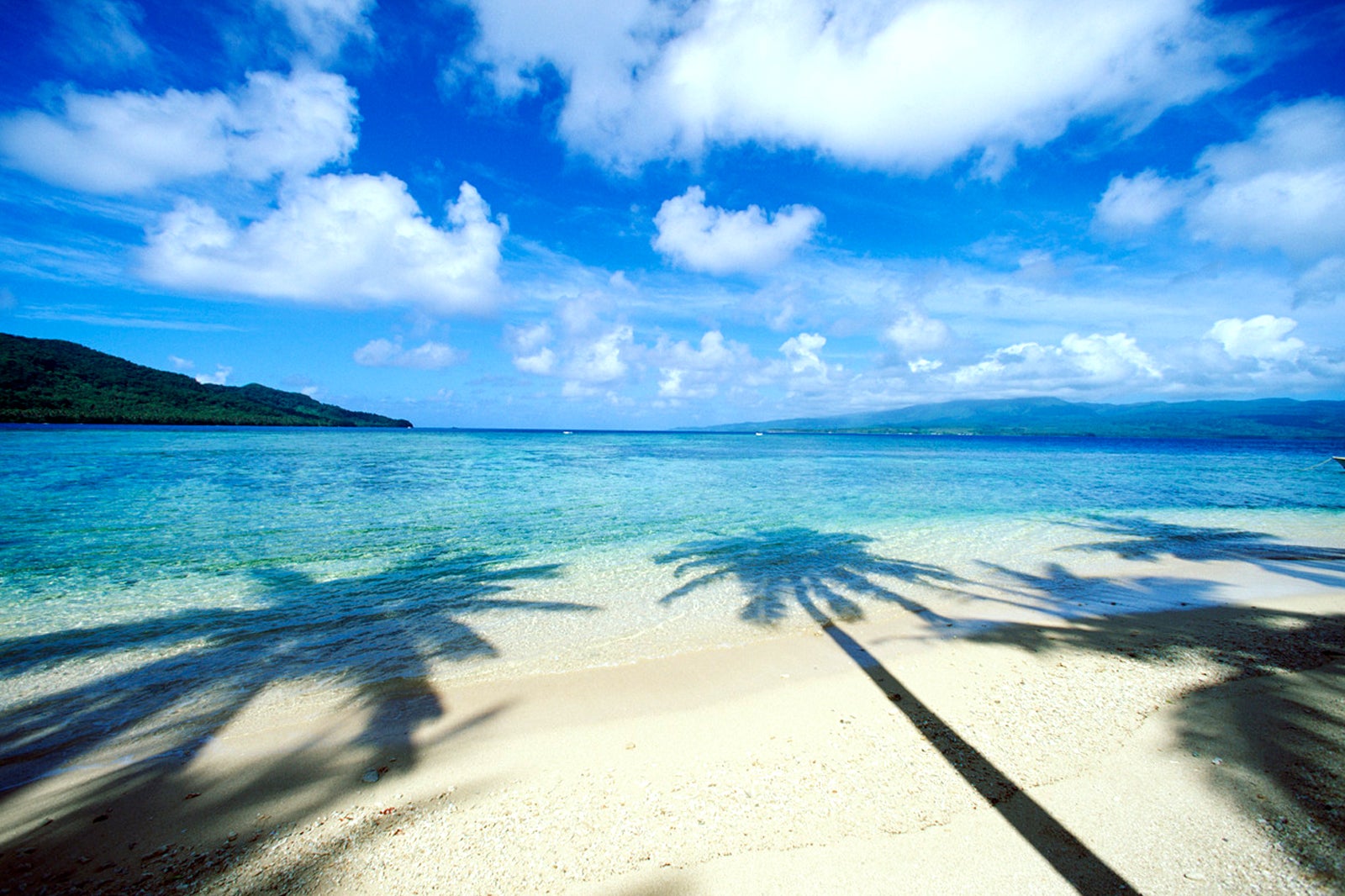 Qamea, Matagi and Laucala
Small, but perfectly formed
The 3 precious jewels twinkling in the ocean named Qamea, Matagi and Laucala may be small islands, but you'll be hard-pushed finding a more beautiful and tranquil setting. Found just off the north coast of Taveuni Island, this triplet of islands boasts lush scenery and picture-perfect beaches, with shorelines gently-shelving into the surrounding calm waters.
You'll find exclusive luxury resorts here, with thatched beach bures and incredible infinity pools – the endless blue sea in 1 direction and a backdrop of unspoilt wilderness and rainforest in the other. These islands are exactly where you want to be for an unforgettably romantic escape.