10 Best Things to Do for Couples in Helsinki
Helsinki's Most Romantic Places
Couples in Helsinki can find plenty of romantic activities throughout their stay in Finland's capital. After starting the day with a generous smorgasbord breakfast, go for a stroll (or bicycle ride) through the cobblestone squares of the city centre, where there are beautiful sights to see, like 19th-century cathedrals and lush gardens.
If you're looking for a break from the city, opt for a boat trip out to the archipelago's surrounding islands, many of which are dotted with quaint holiday cottages, expansive beaches, historical sites, and rocky coastlines. Spend a memorable holiday with your beloved by checking out Helsinki's most romantic places.
1
Kaisaniemi Botanic Garden
Check out gigantic water lilies at the tropical glasshouse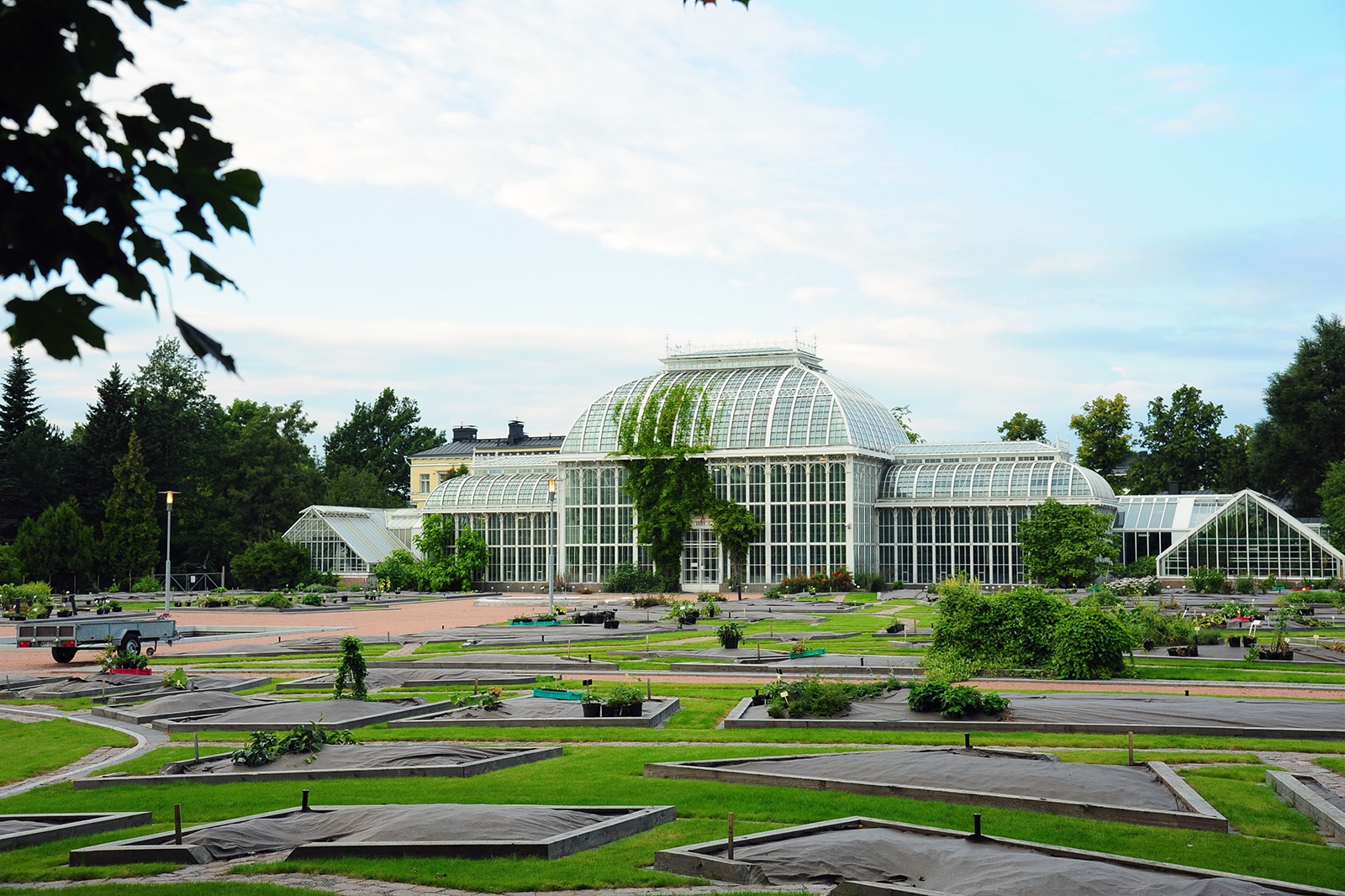 The Kaisaniemi Botanic Garden features 10 glasshouses that cultivate over 1,300 plant species from deserts, rainforests and tropical wetlands around the world. The Palm House exhibit is particularly popular as it houses the world's biggest seed and colourful orchids, while the Waterlily Room is where you can see the gigantic Santa Cruz lily pads, which span 2 metres in diameter and can hold an adult human. The glasshouses are open from 10am till evening, and closed on Mondays. If you're not keen to pay €9 to explore these glasshouses, the 10,000 sq m outdoor gardens are free to explore all year round.
Location: Kaisaniemenranta 2, 00170 Helsinki, Finland
Open: Daily from 9 am to 8 pm
Phone: +358 29 412 4455
2
SkyWheel Helsinki
See Helsinki and the Baltic Sea from up to 40 metres high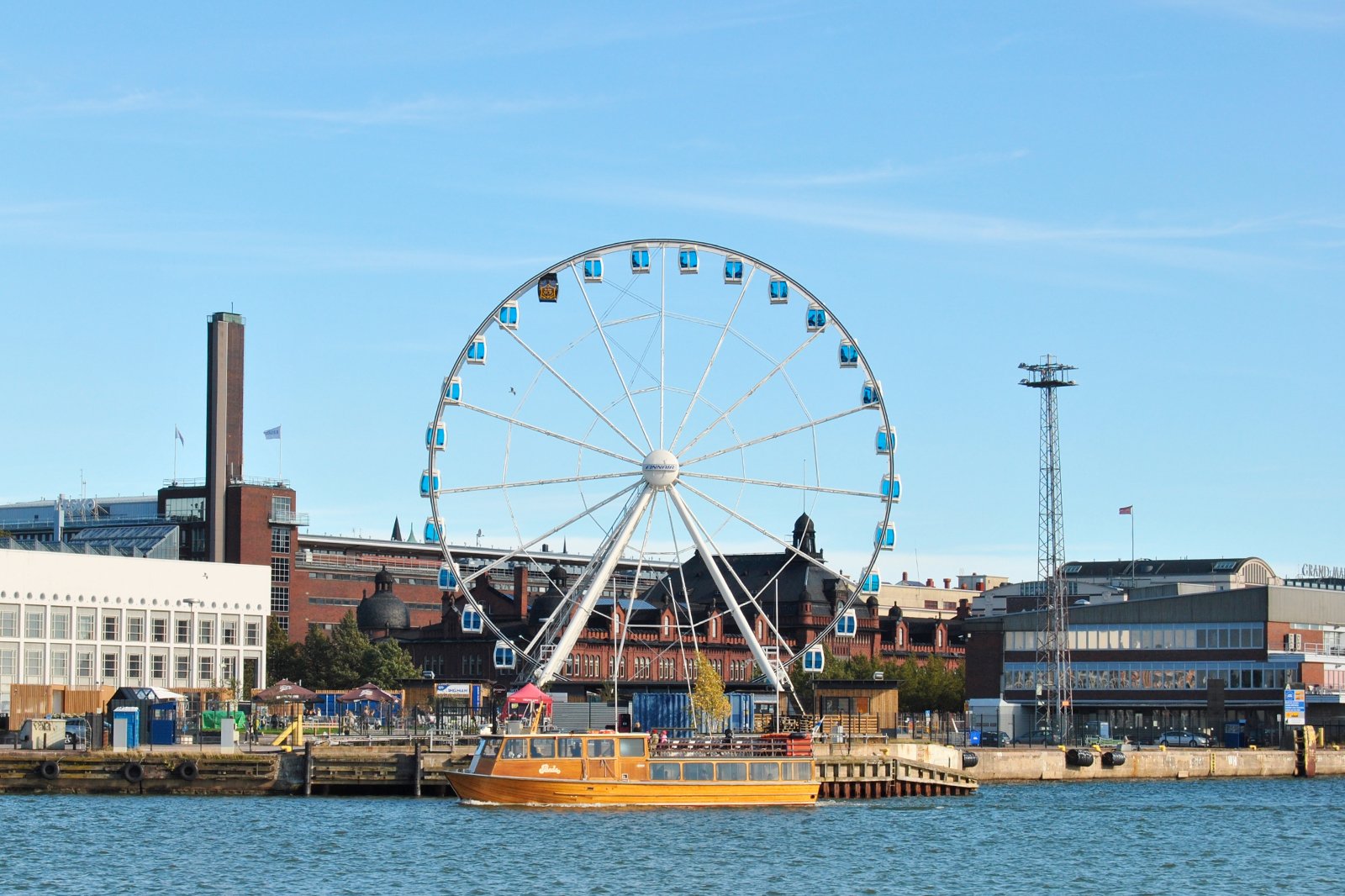 Couples
Families
Photo
Luxury
SkyWheel is a traditional Ferris wheel located on Helsinki's southern harbour. It takes passengers to an impressive height of 40 metres, offering expansive views of the city and Baltic Sea. A full ride on SkyWheel takes about 10 minutes, but couples can opt for the Veuve Clicquot VIP Experience, which offers a 30-minute ride in a glass-bottom gondola with leather seats and a bottle of Veuve Clicquot Brut champagne to share.
Location: Katajanokanlaituri 2, 00160 Helsinki, Finland
Open: Mondays from 11 am to 7 pm, Tuesdays from 11 am to 4.30 pm, Wednesday – Friday from 10 am to 8 pm, Saturdays from 10 am to 9 pm, Sundays from 11 am to 6 pm
Phone: +358 40 4804604
photo by Paasikivi (CC BY-SA 4.0) modified
3
Nuuksio National Park
Forage for berries and mushrooms in late summer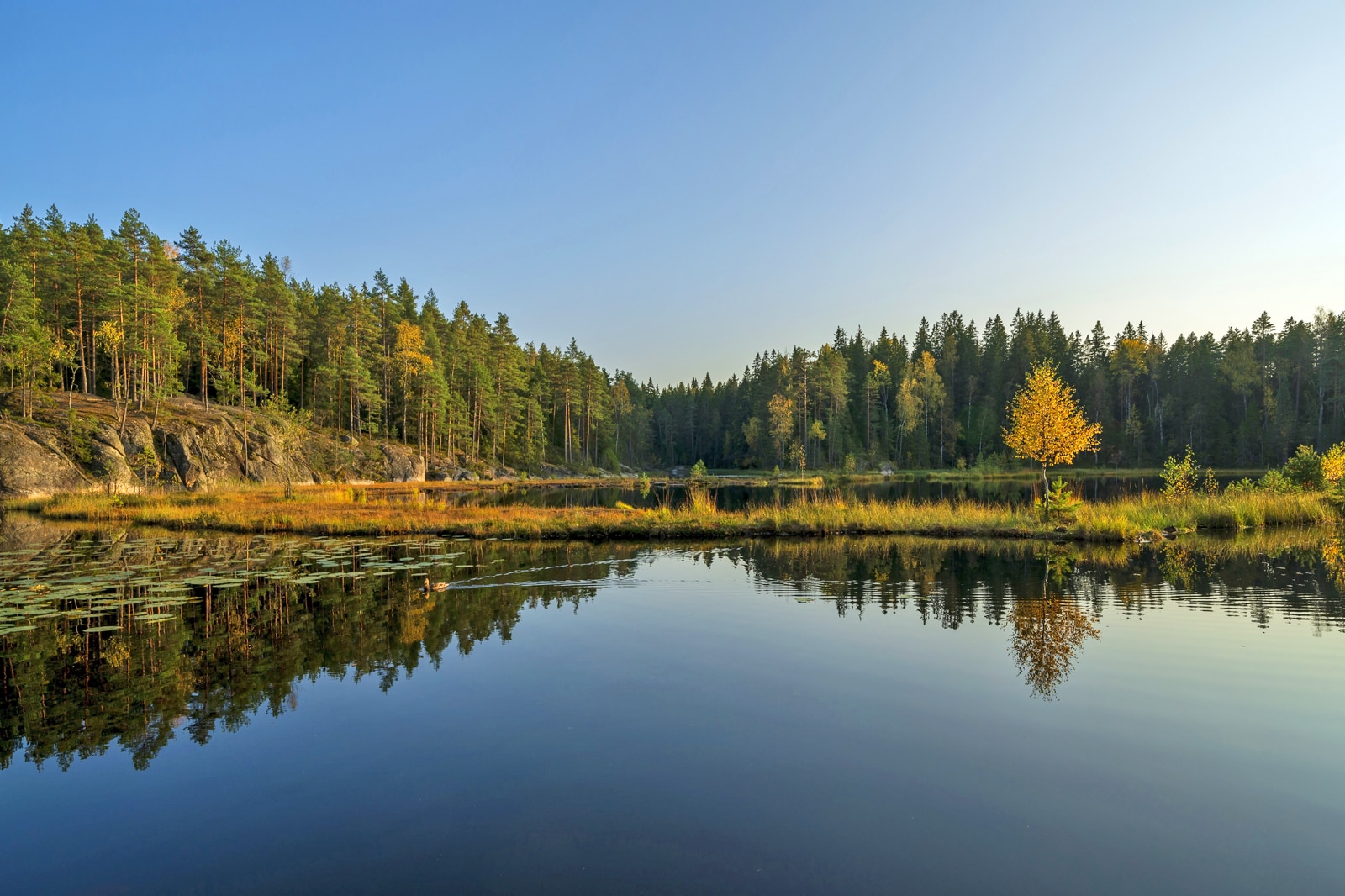 Couples
Photo
Adventure
Group
Nuuksio National Park, located 40 km northwest of Helsinki, attracts nature lovers with its scenic forests, valleys, and diverse wildlife. There are over 80 lakes and ponds within the park, with Lake Pitkäjärvi being a popular spot for canoeing. The park is typically busy during the summertime, as you get to enjoy activities such as camping, rock-climbing, and walking along nature trails. You're also free to explore the forests and forage for mushrooms and fresh lingonberries during the late summer.
Location: Nuuksio National Park, 03220 Vihti, Finland
Phone: +358 40 163 6200
4
Share a cake at Ekberg
Enjoy views of downtown Helsinki at this 19th-century café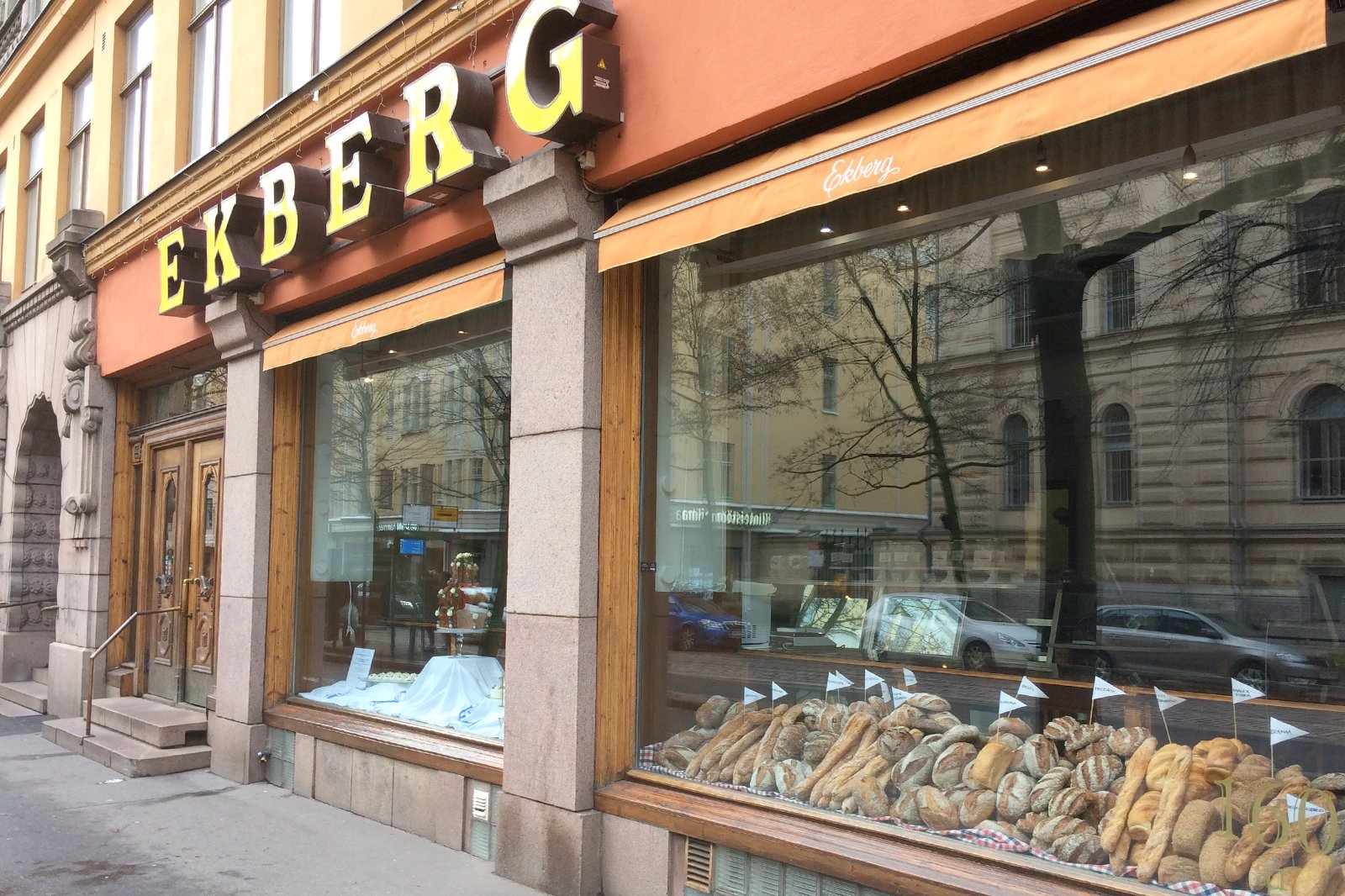 Ekberg is a traditional Finnish patisserie that's been serving locals and tourists since 1852, making it one of the oldest cafés in Finland. Grab a seat at the outdoor terrace for the best view of downtown Helsinki. The café serves a generous smörgåsbord (Finnish buffet spread) of cold cuts, vegetables, porridge, and muesli for breakfast, while the bakery offers freshly baked breads and desserts such as Napoleon cake and macarons.
Location: Bulevardi 9, 00120 Helsinki, Finland
Open: Monday – Friday from 7.30 am to 6 pm, Saturday – Sunday from 9 am to 5 pm
Phone: +358 9 681 1860
photo by Sinikka Halme (CC BY-SA 4.0) modified
5
Relax at a sauna
Strip down and whack yourself with birch twigs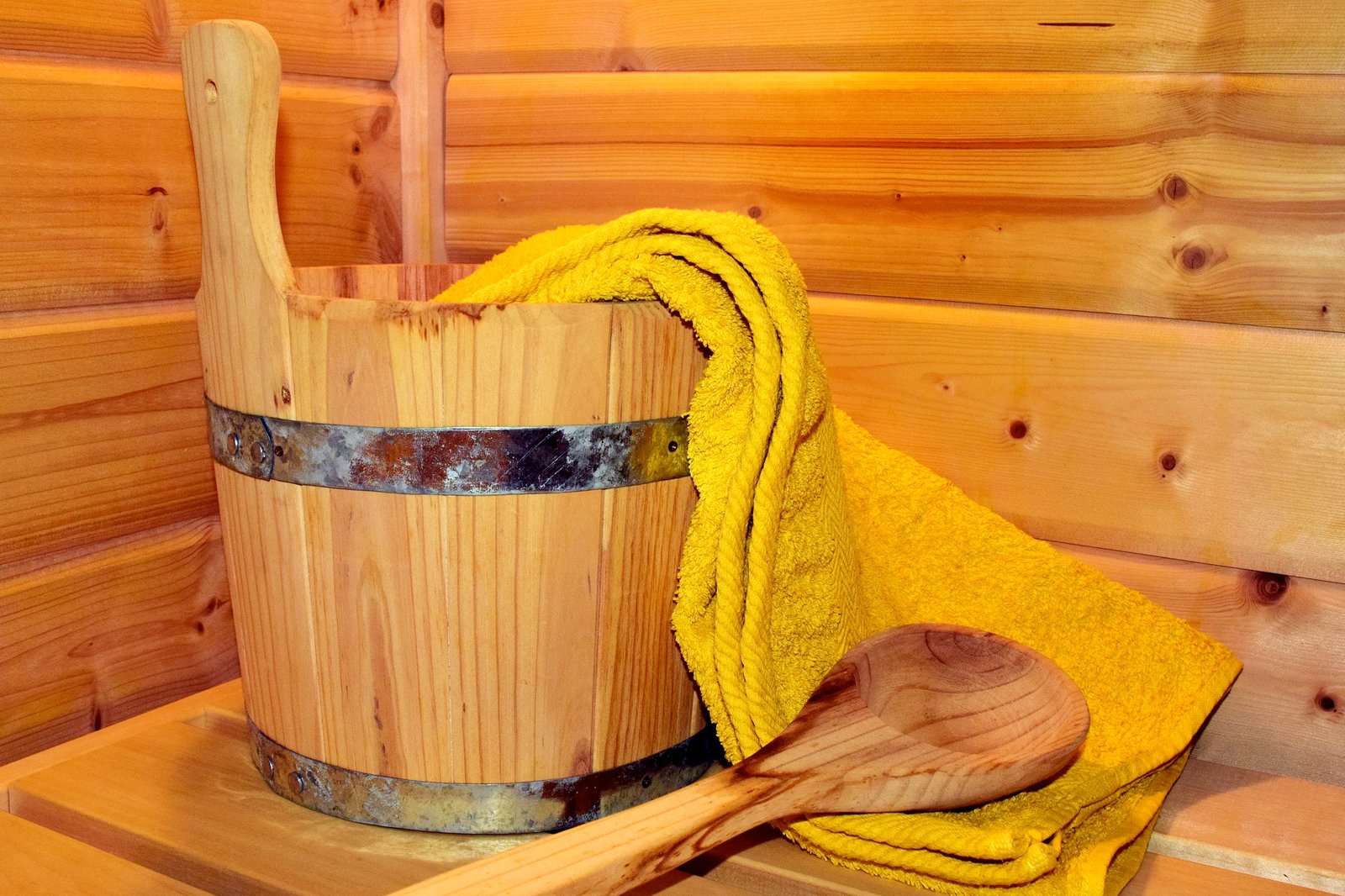 Helsinki has a thriving sauna culture, with locals believing that it offers health benefits such as curing insomnia and providing stress relief. A common practice at saunas involves gently whipping the skin using vihta (a leafy silver birch), which helps improve blood circulation within the body. Public saunas usually have separate sections for men and women, so opt for a luxury sauna centre if you prefer to sweat it out alongside your partner. Award-winning Löyly Complex offers private wood saunas which cost €300 for a 2-hour session. Enjoy a unique experience at Helsinki's SkySauna, where you get to ride a sauna gondola with expansive views of Market Square and the Baltic Sea.
6
Pihlajasaari Island
Enjoy hiking and sunbathing on this former villa island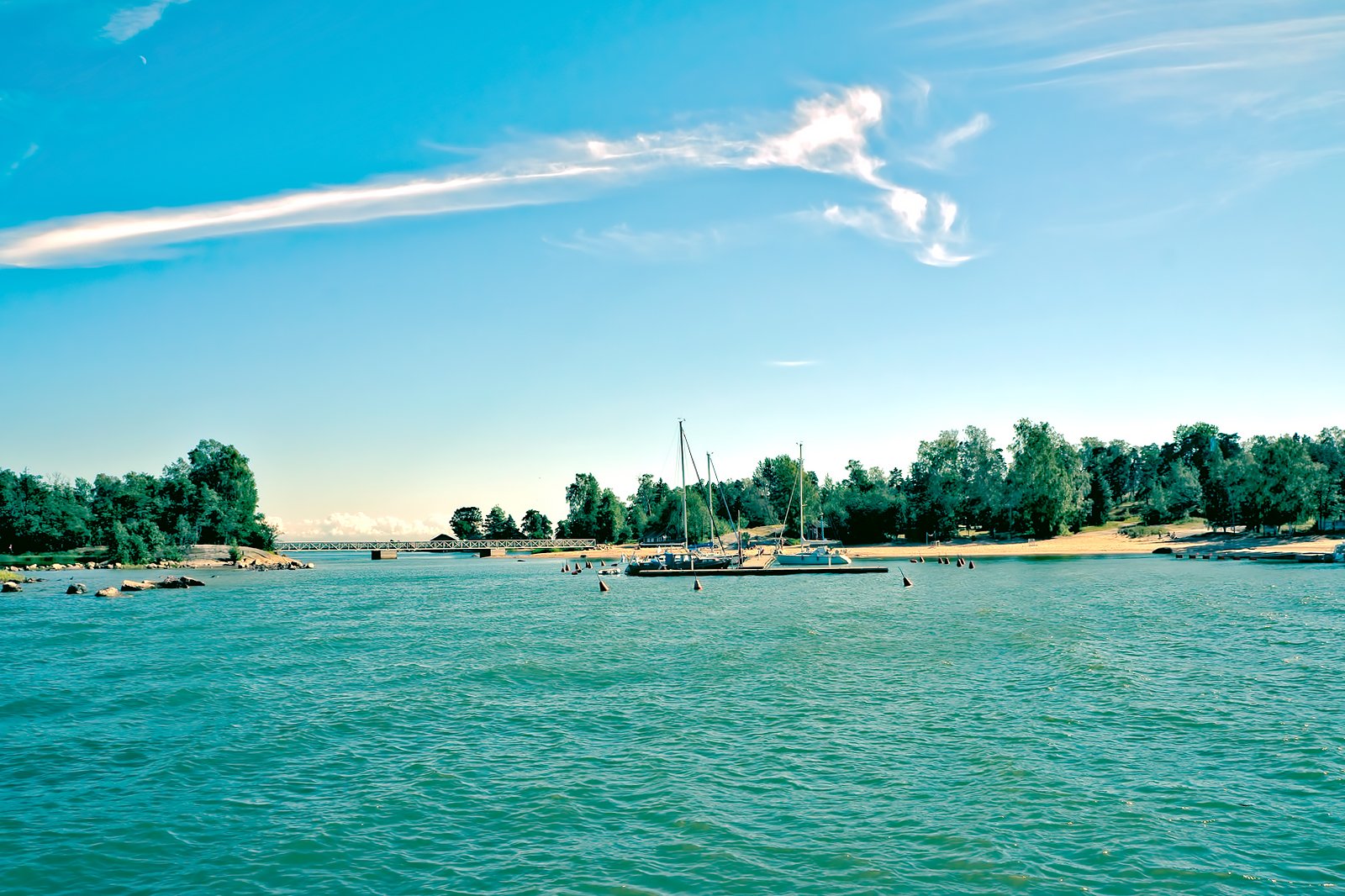 Couples
Families
Adventure
Group
Take a daytrip to Pihlajasaari Island, a former villa island that's known for its clean beaches and natural trails. Ferries depart from several harbours on the mainland of Helsinki, with prices starting from €6 for return fares. The journey usually take about 10 minutes, giving you plenty of time to explore the island or enjoy a few hours of sunbathing. There's a local restaurant of the same name that serves local specialities, including cured salmon from its very own smokery.
Location: Pihlajasaari, Helsinki, Finland
7
Ateneum Art Museum
See Finnish paintings from the 19th century to the modern age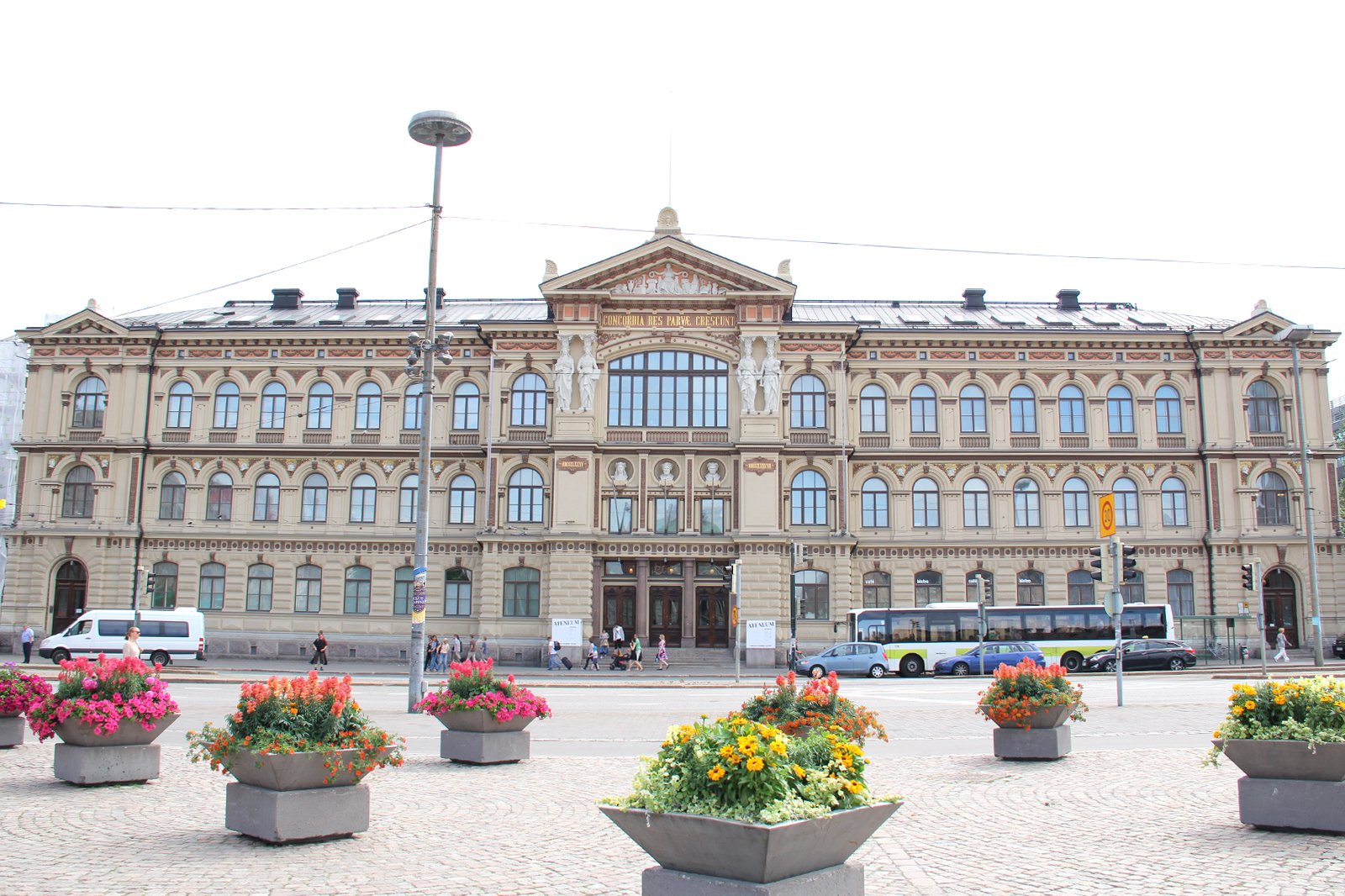 Ateneum Art Museum has an extensive collection of Finnish art from different time periods, starting from the 19th century. The museum's permanent exhibition, Stories of Finnish Art, takes you through masterpieces from 1809 until the 1970s. Check out prized paintings include Ilya Repin's Portrait of Natalia Nordmann (1900), Le Corbusier's Two Women (1939), and Hugo Simberg's The Wounded Angel (1903). Experimental films, sketchbooks, postcards and photographs of reputable artists are also on display at Ateneum Art Museum. Admission costs around €15 and includes a complimentary guided tour of the permanent exhibit.
Location: Kaivokatu 2, 00100 Helsinki, Finland
Open: Tuesday and Friday from 10 am to 6 pm, Wednesday – Thursday from 10 am to 8 pm, Saturday – Sunday from 10 am to 5 pm (closed on Mondays)
Phone: +358 29 450 0401
photo by Htm (CC BY-SA 3.0) modified
8
Uspenski Cathedral
See the Byzantine-style cross and a wall of religious paintings
Couples
History
Photo
Budget
Uspenski Cathedral, built in 1868, is the largest Orthodox Church in Western Europe. It's modelled after a Russian church, featuring a classic Byzantine-Russian redbrick façade and 13 greenish gold cupolas. Inside, the walls are decorated with intricate paintings of saints and the Virgin Mary. As Uspenski Cathedral is located on the Kanavakatu hilltop, you get to see expansive views of the neighbourhood and landmarks such as Market Square and SkyWheel Helsinki.
Location: Kanavakatu 1, 00160 Helsinki, Finland
Phone: +358 9 856 46100
9
Stargaze at Kaivopuisto Park
See the planets through Ursa Observatory's telescope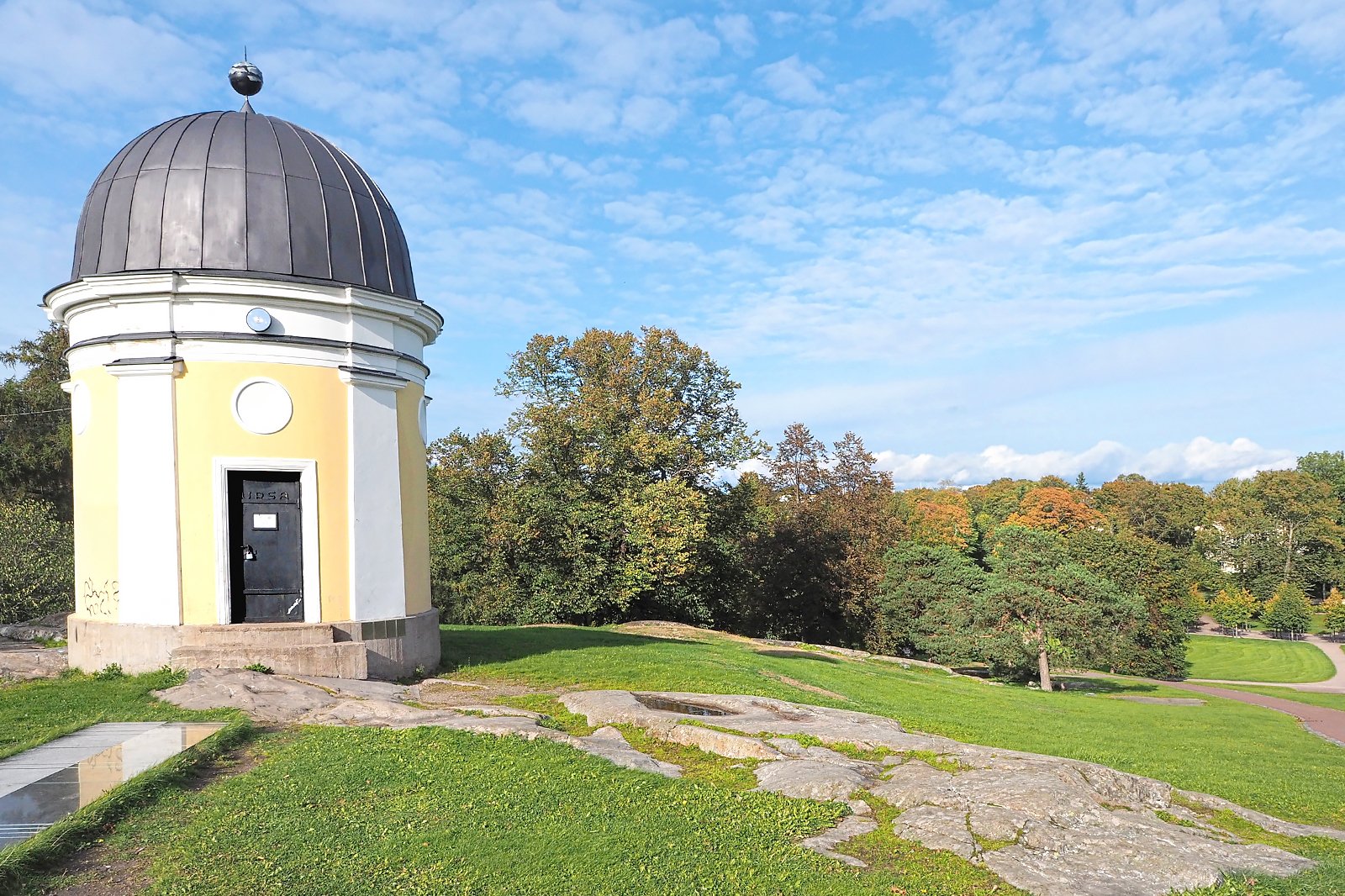 Kaivopuisto Park is a recreational space with rocky cliffs overlooking the Baltic Sea and Suomenlinna Fortress. Ursa Observatory, located on the highest peak of the park, is where you get to enjoy stargazing in the evening. Admission to the observatory costs about €4 for adults and €2 for children. Kaivopuisto is free all year round, attracting couples and families looking to enjoy picnicking, jogging, and strolling along the sea-facing trails of the park.
Location: Kaivopuisto, 00140 Helsinki, Finland
Phone: +358 9 3103 9000
photo by Marit Henriksson (CC BY-SA 4.0) modified
10
Dinner at a Michelin-starred restaurant
Enjoy a candlelit dinner at Helsinki's renowned fine-dining venues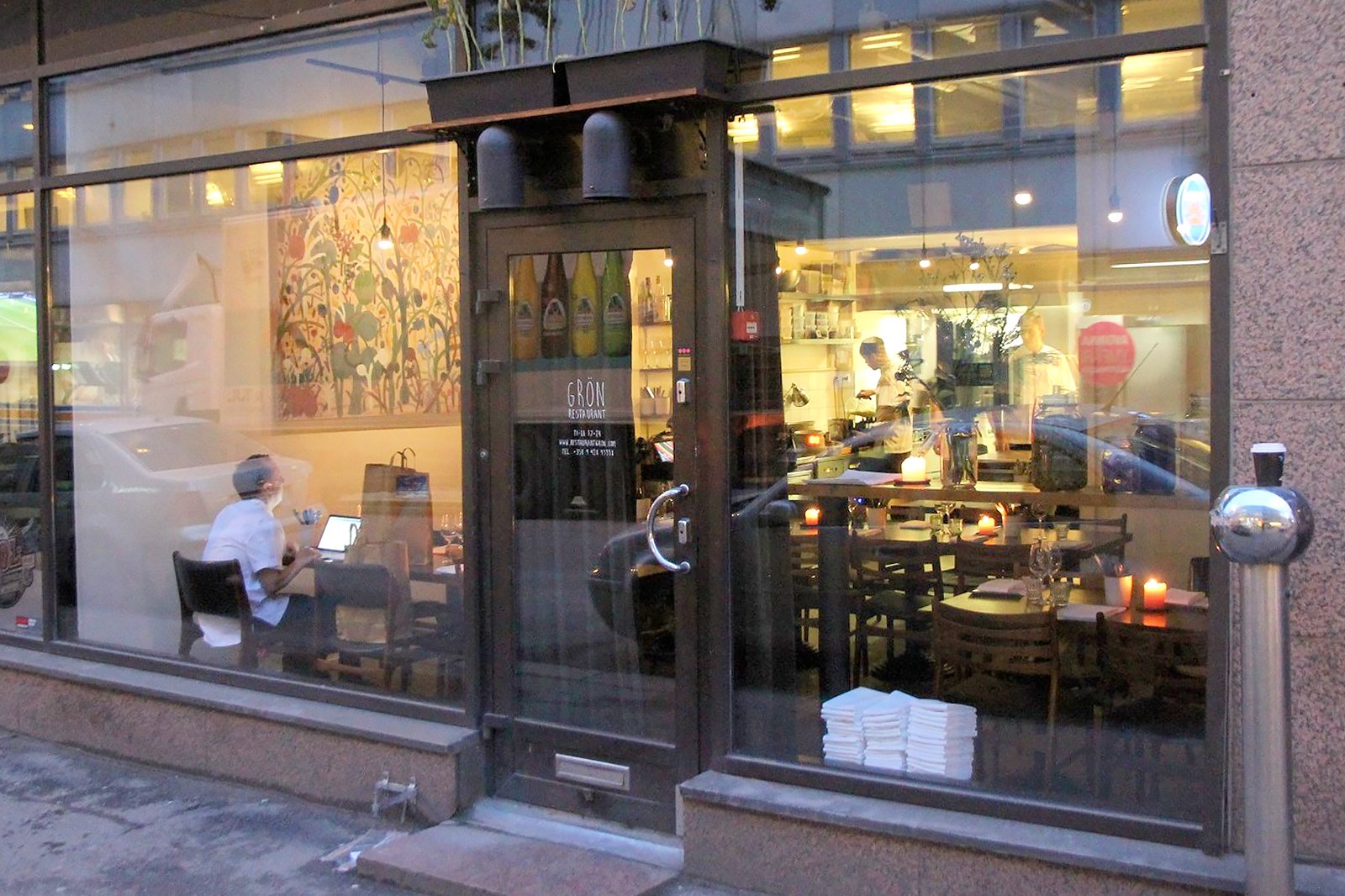 Nordic cuisine is among the healthiest in the world, thanks to Finland's affinity for traditional cooking using fresh berries, seasonal produce, and seafood from the Baltic Sea. Helskinki has several one-starred Michelin restaurants that serve innovative delicacies that are sure to impress your date. Ora is a 23-seat modern restaurant that offers a 6-course dinner, personally served by its chefs. Alternatively, Grön has vegan and non-vegan menu options that are based on seasonal and organic Scandinavian produce.
photo by Paju~commonswiki (CC BY-SA 3.0) modified
Back to top