10 Specialities to Try in Saint-Raphaël
Celebrate the Flavours of the South
Saint-Raphaël is blessed with Provençal cuisine that's firmly rooted in its local produce, ripened under a warm sun and that will, from the first mouthful, fill your heart with joy. You're on holiday, so enjoy. Whether served as part of a family meal, in a welcoming restaurant, on a terrace facing the sea or eaten on the go, the specialities that have gained the town worldwide renown all share the same characteristic: quality.
Here, savoir-faire and pleasure come together to offer you a culinary experience as varied as the landscape of both the town and the region. Discover the 10 specialities to try in Saint-Raphaël.
1
Bouillabaisse
From Marseille to Saint-Raphaël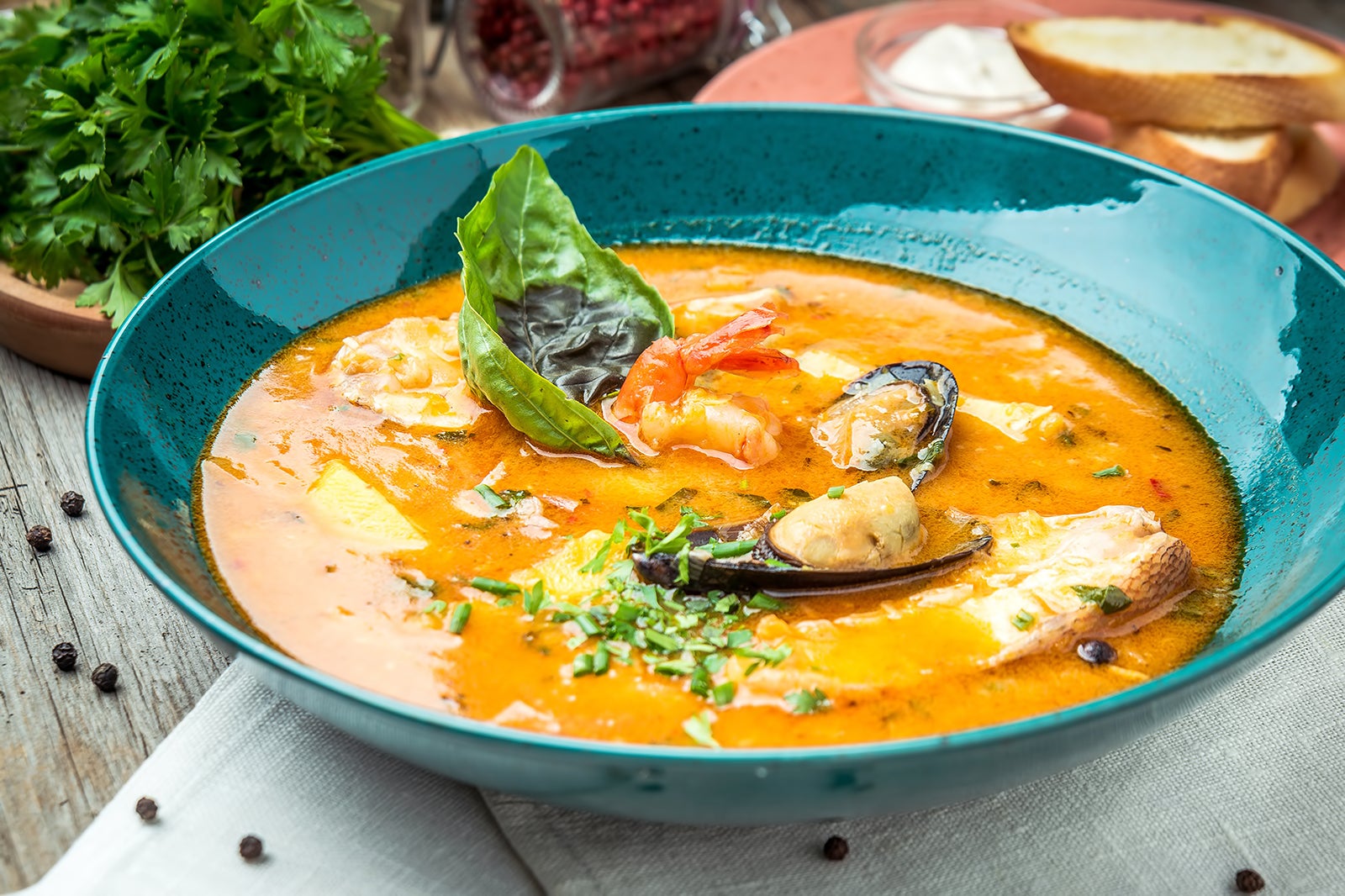 Bouillabaisse tells the story of a sailor's meal becoming the culinary icon of a whole region. Originally made from unsold items set to boil in a cauldron, this Provençal stew has slowly developed to become the recipe we know today, governed by a charter and unalterable rules.
It's made with a minimum of four Mediterranean species, such as scorpion fish, John Dory, bass or even whiting or red mullet, stewed in a bouillon flavoured with a base of tomato, garlic, olive oil and white wine, as well as several herbs, including thyme, sage and fennel. To proceed by the book, it's served in two parts: firstly the soup accompanied by garlic bread croutons garnished with rouille sauce, then the fish served whole.
2
Daube provençale
An explosion of flavour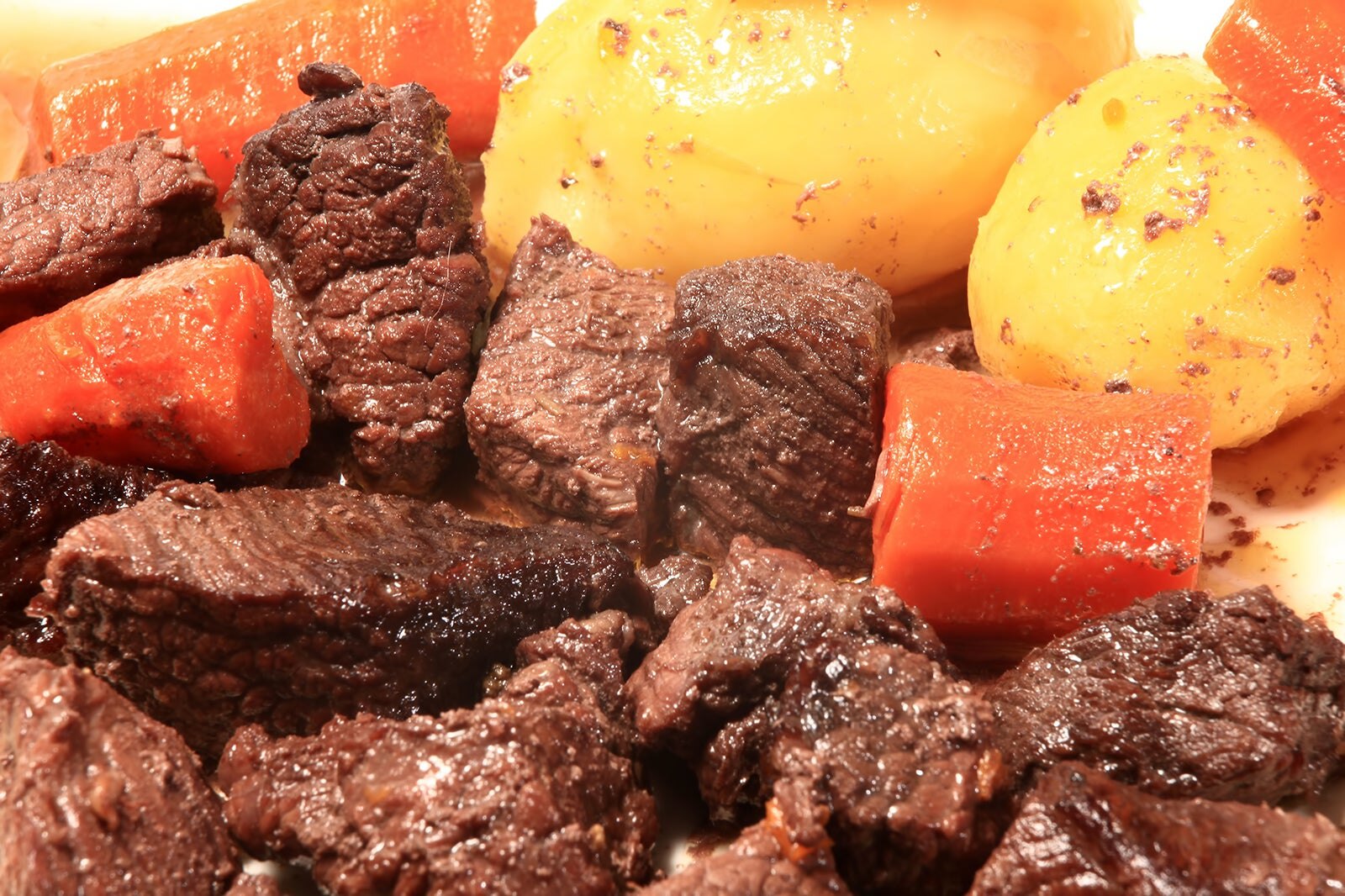 Daube provençale (Provencal beef stew) is the embodiment of meat on a plate. Daube provençale is a beef, veal or even bull stew which is left to rest in a marinade based around regional red wine (Gigondas, for example) and different spices prior to cooking. It's steamed after being browned in the pan and small vegetables are added for a deliciously melting result.
The lasting taste of the red wine enhances the orange zest and rosemary, whereas the mashed potato or pasta served on the side highlight the ensemble without taking over. Washing this dish down with a glass of the same wine used in the stew is a must for a more than perfect pairing.
3
Anchoïade
Simple and delicious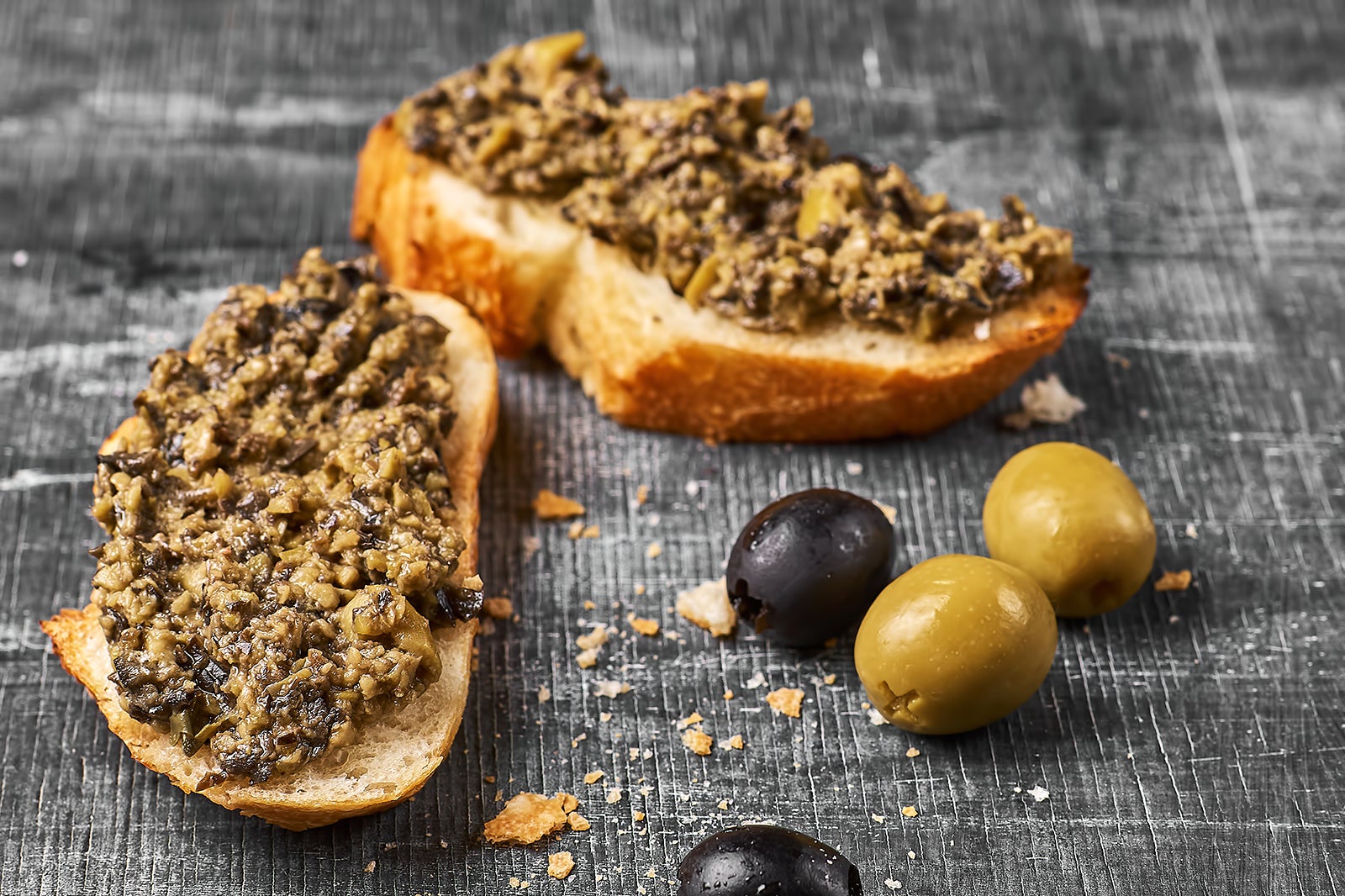 Anchoïade (Provençal anchovy dip) is the star of the aperitif in Saint-Raphaël and across Provence. Spread on toast and coated with local olive oil, this delicious rustic sauce that's eaten cold is, of course, made of anchovy (unsalted, if possible), garlic, oil, pepper and a hint of vinegar, all carefully mixed to achieve a texture that only insiders know the secret of.
Fans can also use it as an unmissable accompaniment for all of their meals and, if you're preparing a picnic on the beach, make sure you take a good dollop in your basket for a guaranteed winner.
4
Soupe de poissons de roche
The flavour of the sea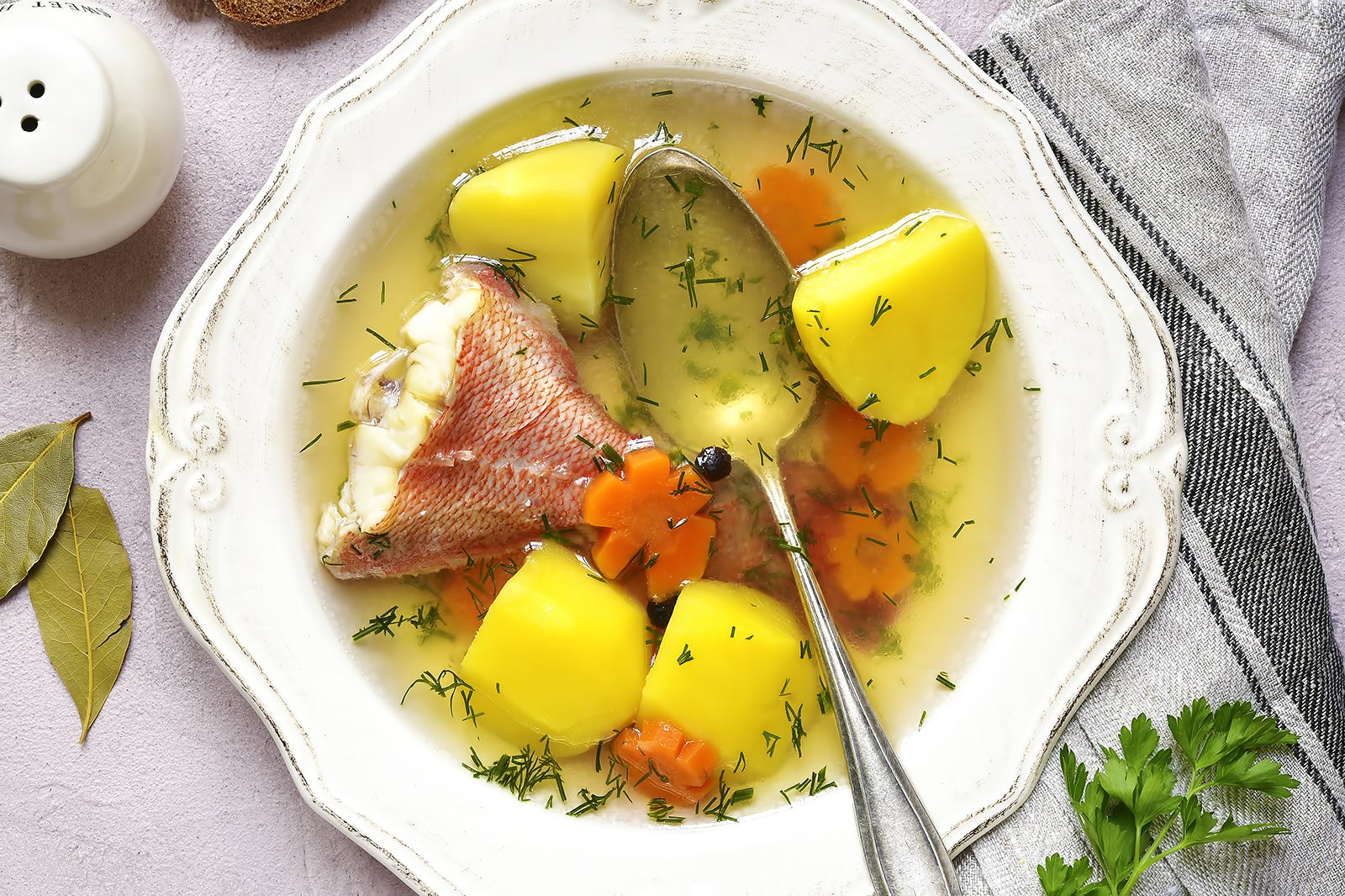 Soupe de poissons de roche (rock fish soup) has as many versions as there are chefs to prepare it. This immensely fresh dish, dependent on the catch of the day, is a classic on the coast of Provence and will never taste the same twice. Small mullets, wrasses, shellfish and sometimes crustaceans make up the base.
Garlic, tomato and celery are added, but why not some white wine or leek too, or even potatoes and milk? As far as herbs and spices go, saffron, fennel, bay leaves and aniseed are frequently included, and there's nothing like some good garlic bread croutons and a pinch of grated emmental to top it all off.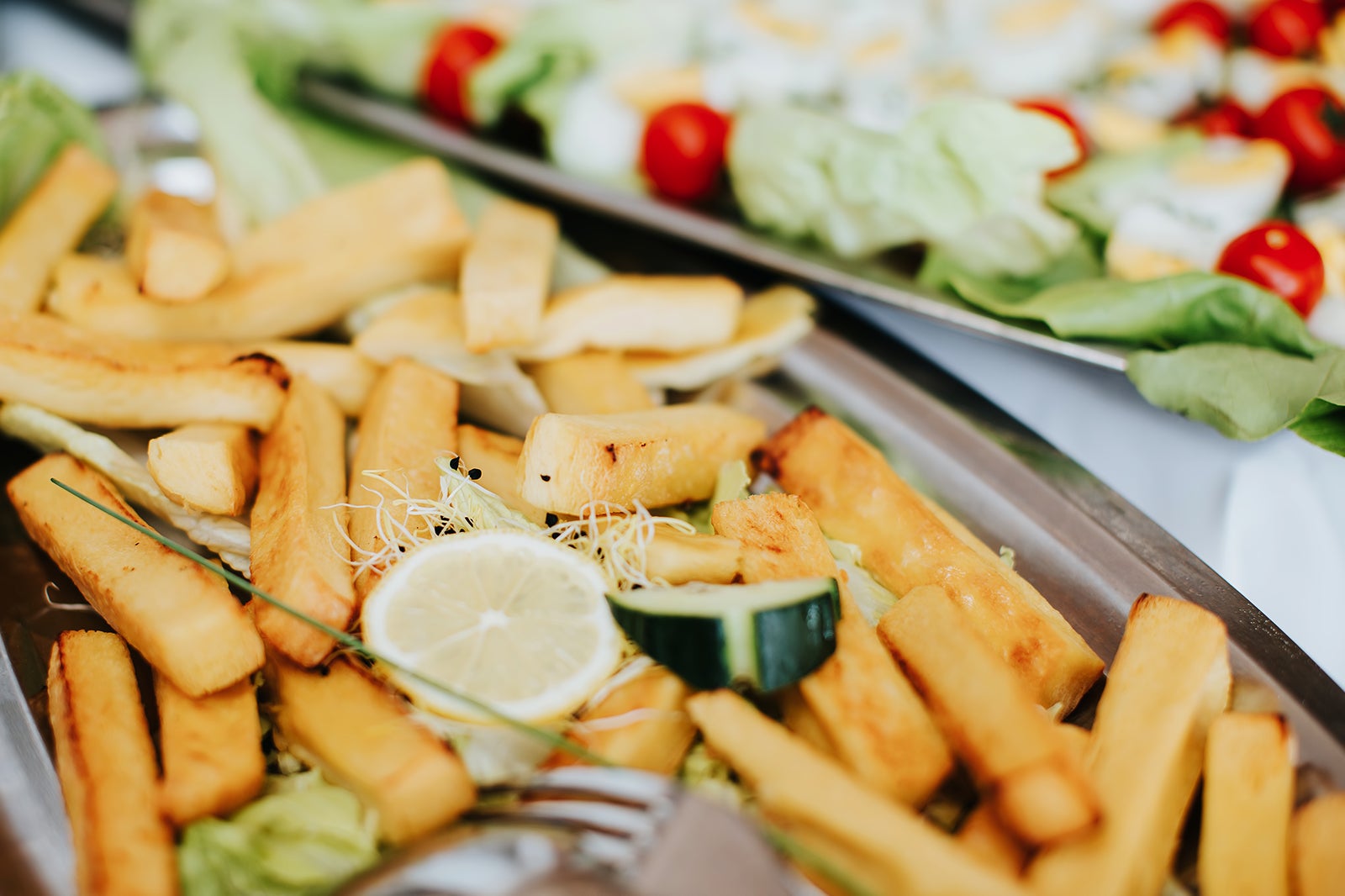 Panisse (Chickpea fries) is a fried speciality that's enjoyed all along the coast and it puts the spotlight on chickpeas to satisfy your craving for a savoury snack. Chickpea flour mixed with water and oil can be presented according to the chef's wishes, sometimes in cubes, sticks or slices.
Enjoy them hot on the go in an old-style paper cone. It's an ideal accompaniment to your glass of pastis as an aperitif as well as a perfect snack for a day on the beach. You can also find elegantly presented panisse in restaurants served on a plate garnished with tomatoes and lettuce and you can bet that this dish will quickly become your children's favourite.
6
Fougasse
The most appreciated of breads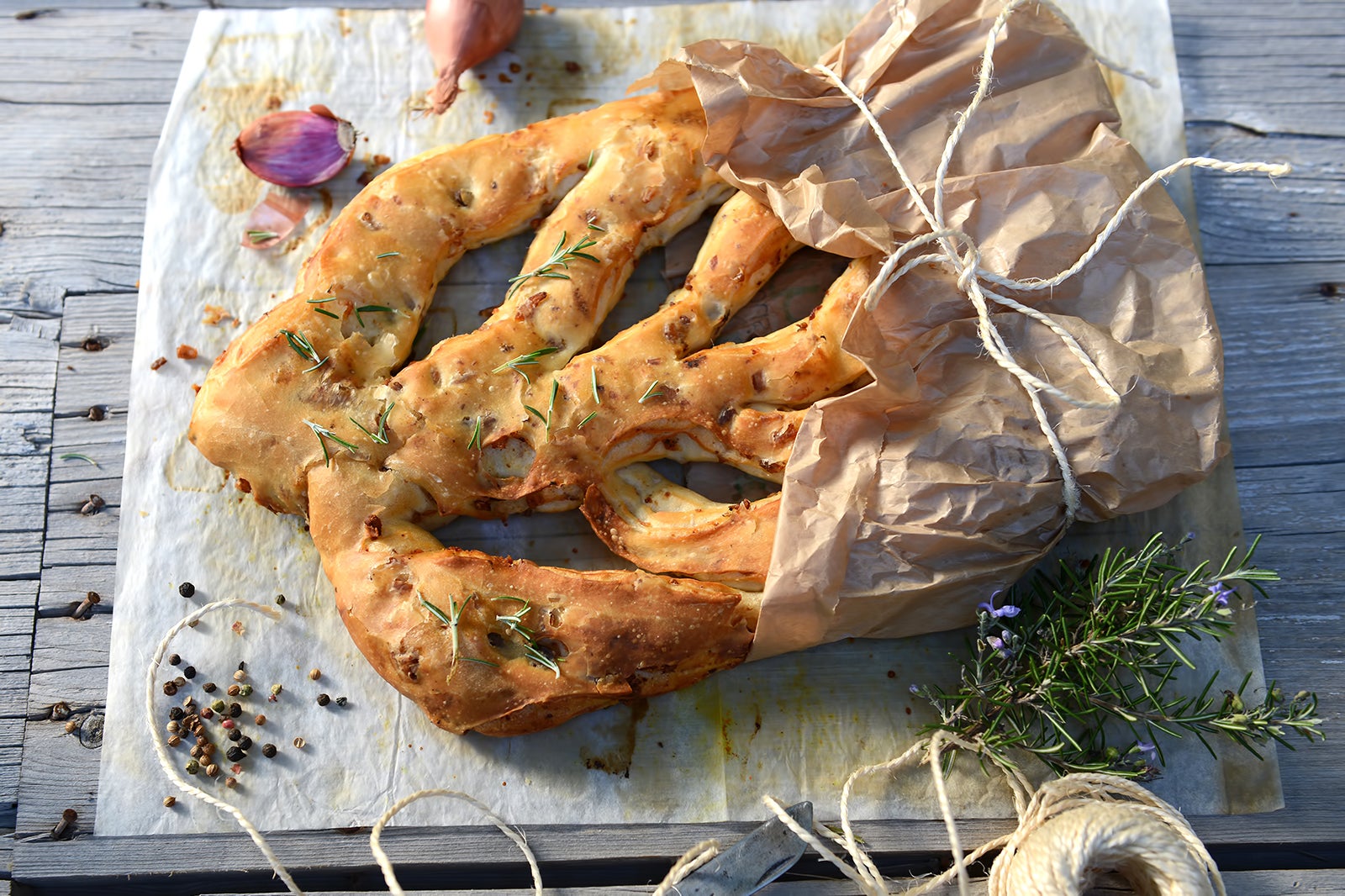 Fougasse, the Provençal equivalent of Italian focaccia, is available at market stalls and on the shelves of all good bakeries. This flatbread, generally oblong in shape and pierced with two holes, can be enjoyed plain, dipped into an exceptional olive oil or enhanced with bacon cubes, anchovies, walnuts, olives or herbs.
It's an unmissable addition to any picnic or car journey, but you can also turn it into a sandwich the local way, use it to mop the bowl after a soup or stew or snack on it as you wait for your main meal. There's also a sweet version of the fougasse, the fougassette, and even a special Christmas version, but you'll just have to come back if you want to try it.
7
Tapenade
A friend of all meals
Tapenade (olive and anchovy purée) is a condiment to always have at hand for a successful aperitif or snack. It is an unmissable culinary player in the Midi. Black olives are the main ingredient, enhanced by capers, good quality olive oil, herbs and anchovies or tuna.
It was originally used as an accompaniment to deviled eggs, but today it's eaten spread on a slice of bread, as a dip for raw vegetable sticks or used to bring out the best of a goat's cheese platter. It can also be used in recipes for stuffed poultry, red meat and grilled fish or to top a plateful of fresh pasta.
8
Petits farcis
A plateful of tradition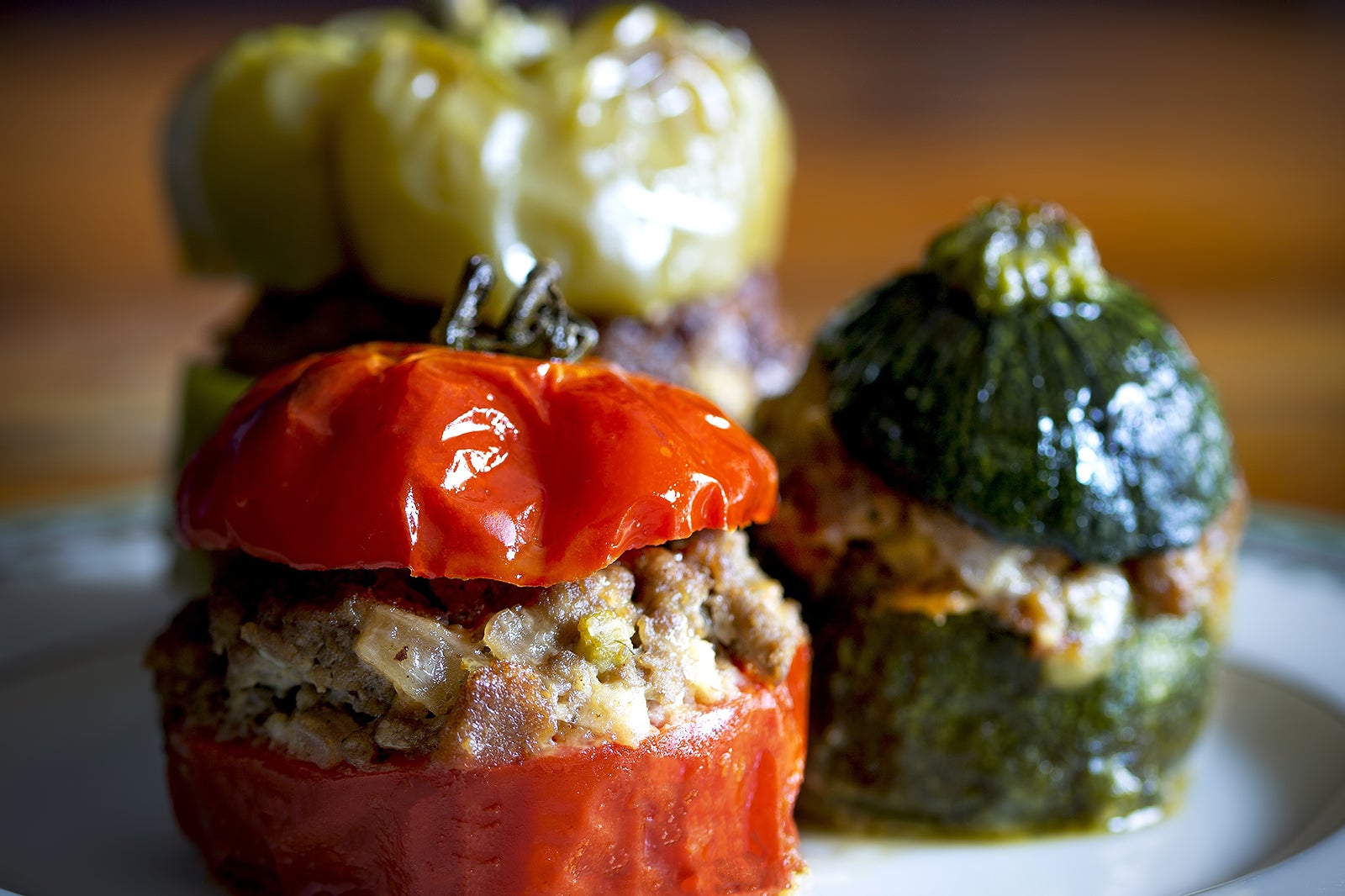 Looking for a rustic and pleasant recipe to try during your stay in Saint-Jean-de-Luz? Petits farcis (stuffed vegetables) are a sure hit at family mealtimes and on the tables of restaurants in the region. The vegetables chosen are relatively small and highly varied, but they're always good quality and seasonal. You can find courgette, aubergine, pepper, tomato, artichoke and onion, among others.
Once they've been hollowed out, the flesh is replaced by a mix of minced meat and milk-soaked bread before they're cooked in the oven. Enjoy them as a starter or main dish. They also make for a delicious snack during a lunchtime picnic on the beach.
9
Olive oil
The basis of everything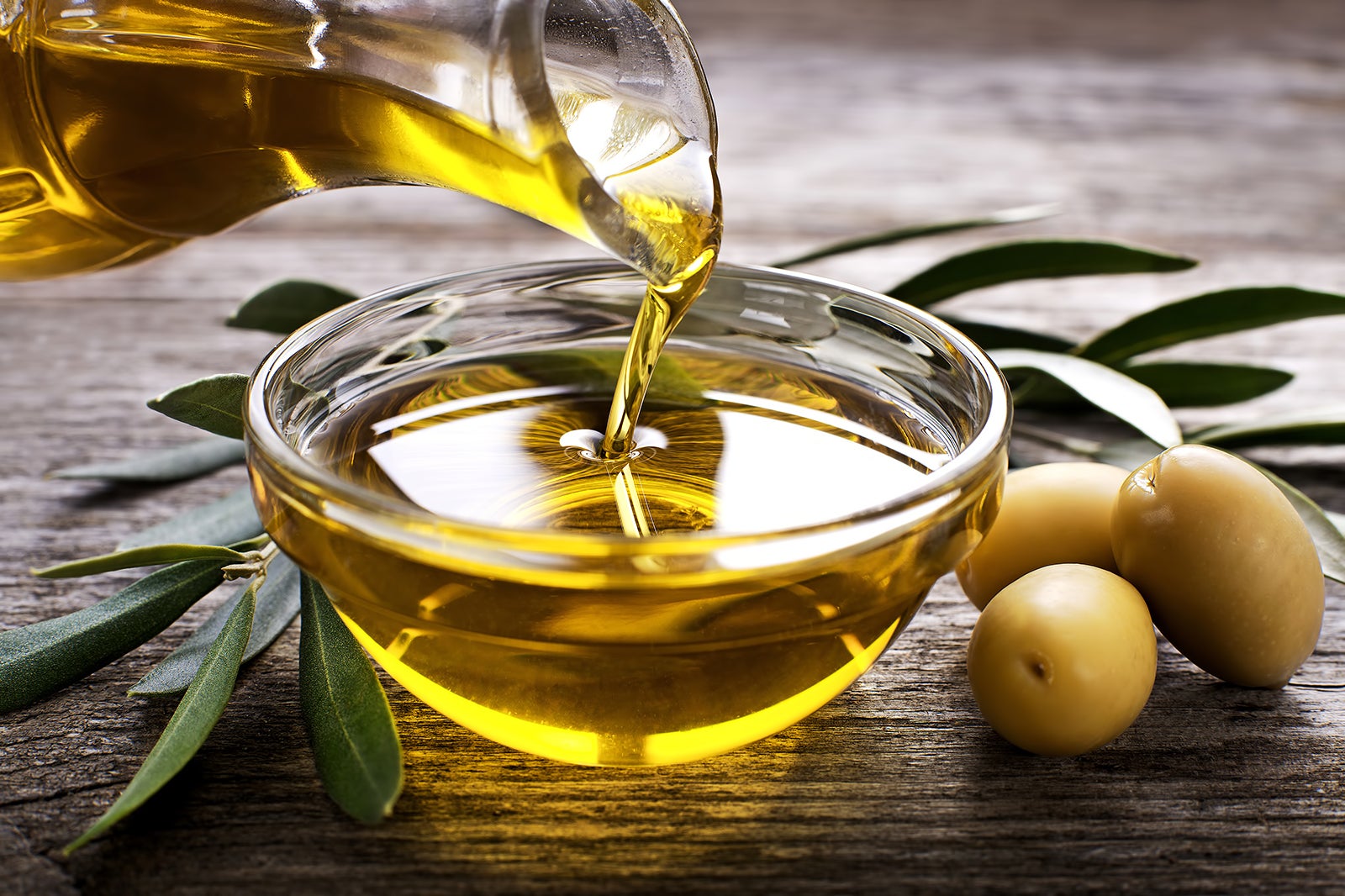 Olive oil is a must in Mediterranean cooking. There isn't a single recipe from Provence that doesn't use this golden liquid obtained by pressing (cold, please) olives picked at their peak of ripeness. The region has an unbelievable amount of different varieties and designations according to the area and type of olive used.
The one thing that doesn't change is the love for the product paired with an outstandingly refined technique aiming to preserve the delicate flavour of the olives, be it sweet and fruity or full of character. As good for your health as it is for your taste buds, olive oil delights in enhancing salads, plates of grilled vegetables, steaks of meat and fish and even exalting a simple plate of white pasta.
10
Estérel beer
A super-local microbrewery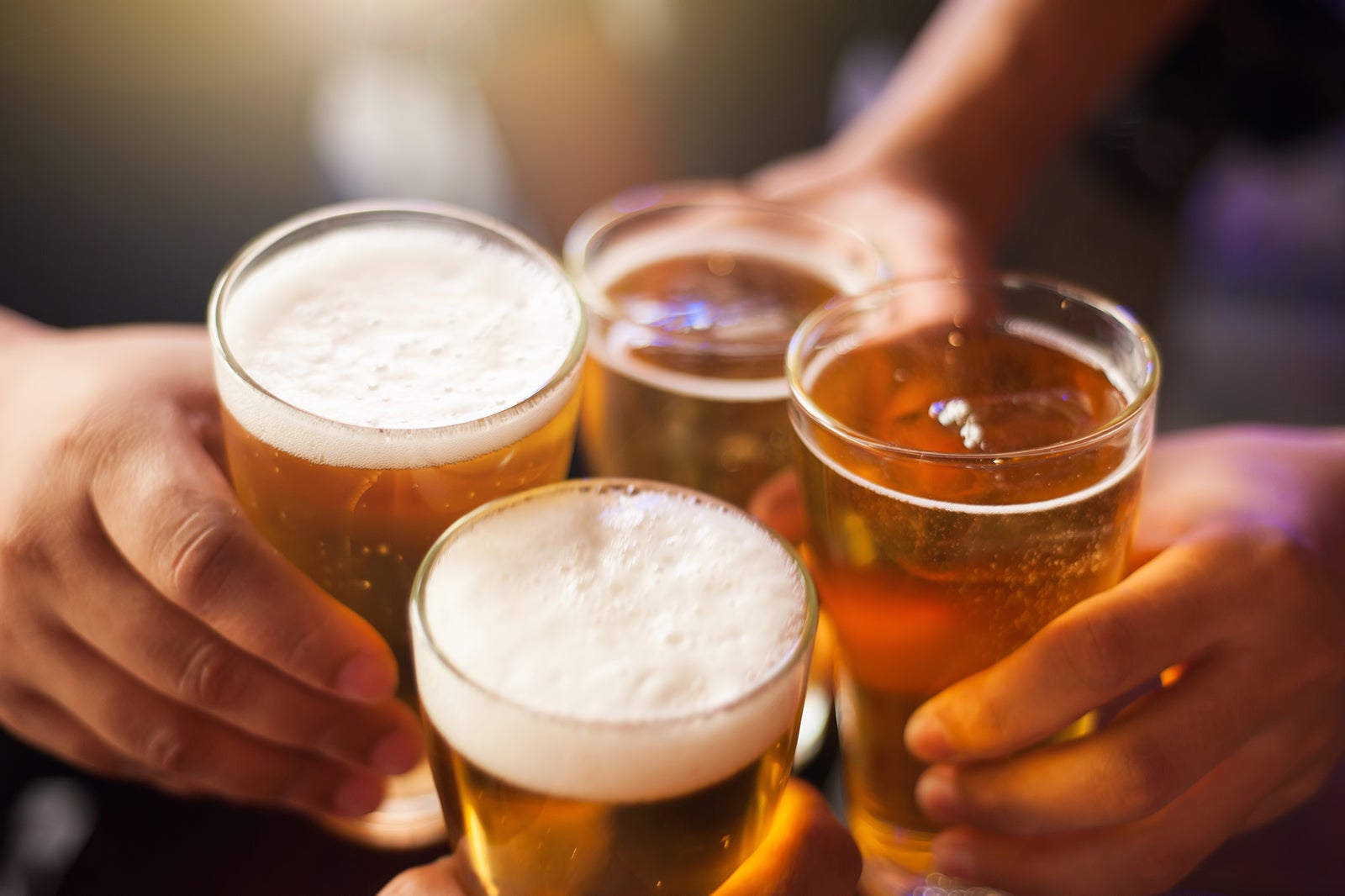 It's curious that, in a landscape renowned for wine, Riviera Beer at the heart of Massif de l'Estérel has refreshed thousands of fans since its creation in 2016. Originating from combining passion for this ancient beverage with a certain taste for design, the bottles stamped with the brewery's name vary from white to blonde to amber, each with its own personality.
Light and elegant, they're ideal for all occasions. Gentleness and finesse characterise the blond version, lightness and freshness define the white and the amber has a full-bodied assertive character underneath. Hop along to the brewery to sip a beer on the terrace with your feet in the sand for the true Riviera experience.
Location: 170 Rue Isaac Newton, 83700 Saint-Raphaël, France
Open: Monday–Friday from 8 am to 4 pm
Phone: +33 (0)6 70 25 83 29
Back to top