10 Unmissable Activities in Palau
Sport, Culture and Nature by the Emerald Sea
Palau has the typical Sardinian charm of a town lying between the emerald green sea and rugged land. The pearl of the Gallura region with views of the Maddalena Archipelago, Palau is a popular tourist destination for relaxing on its golden beaches. The town also offers a wide range of unmissable experiences.
If unique sights are your thing, don't miss a trip to the famous Roccia dell'Orso (Bear Rock) or a visit to one of the mysterious Giants' Tombs. And if you love sport and nature, it won't be hard to find the perfect activity for you, with options including stand-up paddleboarding, trekking and mountain bike tours. Want to discover the must-try city experiences? We've picked out 10 unmissable activities in Palau.
1
Hiking to Bear Rock
Snap a souvenir photo in one of Sardinia's iconic spots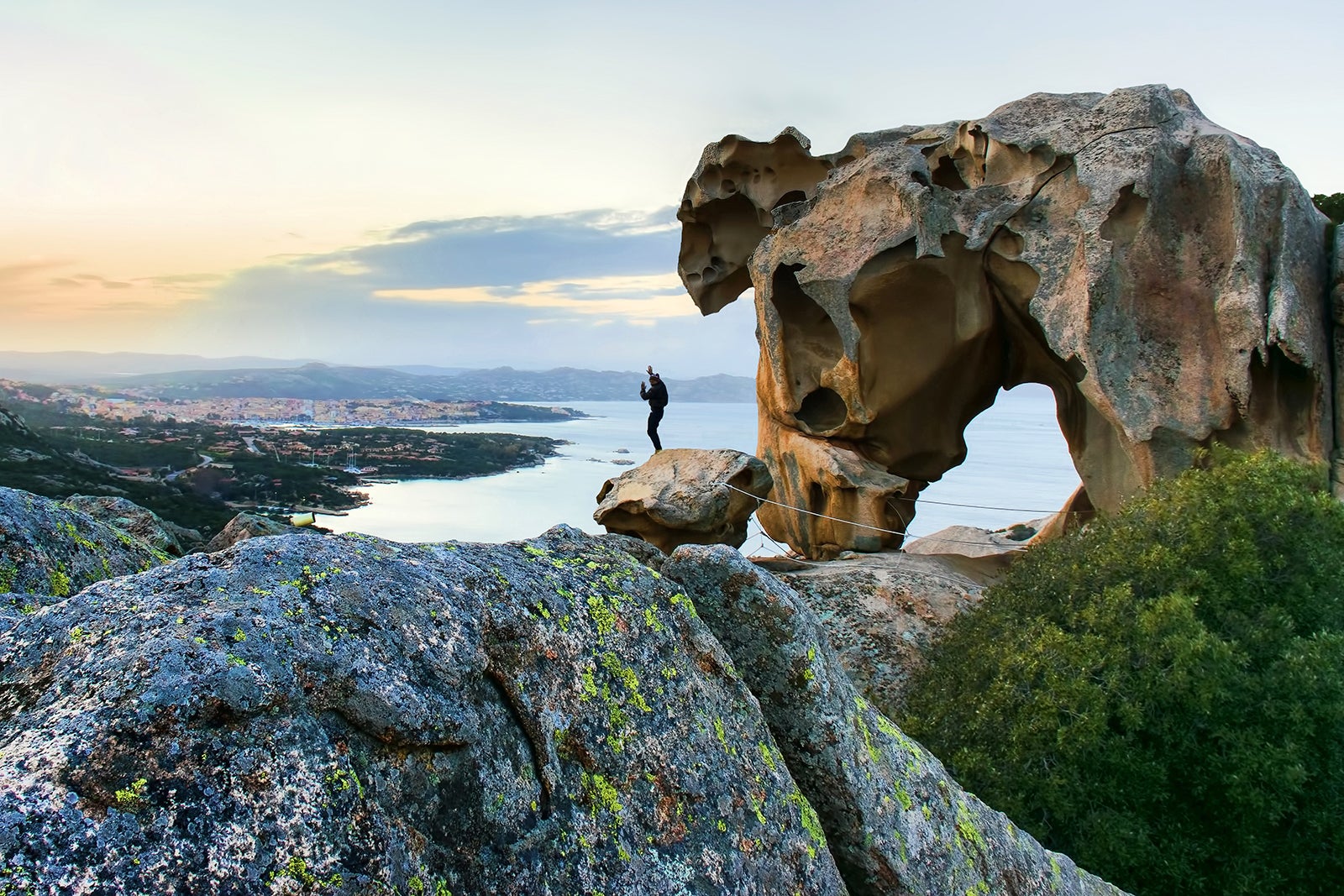 Bear Rock (Roccia dell'Orso) is a symbol of Palau and the Gallura region. This granite mass has been shaped by wind and the elements into a stunning natural monument near the Capo d'Orso town centre, the headland with which it shares its name. It gets the name orso (bear) from its unique shape, which looks just like a bear from a certain angle.
An excursion to this point of interest is a must, and it can be reached easily with a short car ride and an easy hiking route that's accessible and well looked after. Walk among the ancient rocks and local flora, and before long you'll find yourself facing this veritable monument, ready to snap your souvenir photo.
Location: Via Roccia dell'Orso, 07020 Palau, Italy
Open: Daily from 9 am to noon and 3 pm to 9 pm
Phone: +39 07 8970 7025
2
SUP in the sea
Glide across the waves with a fun sport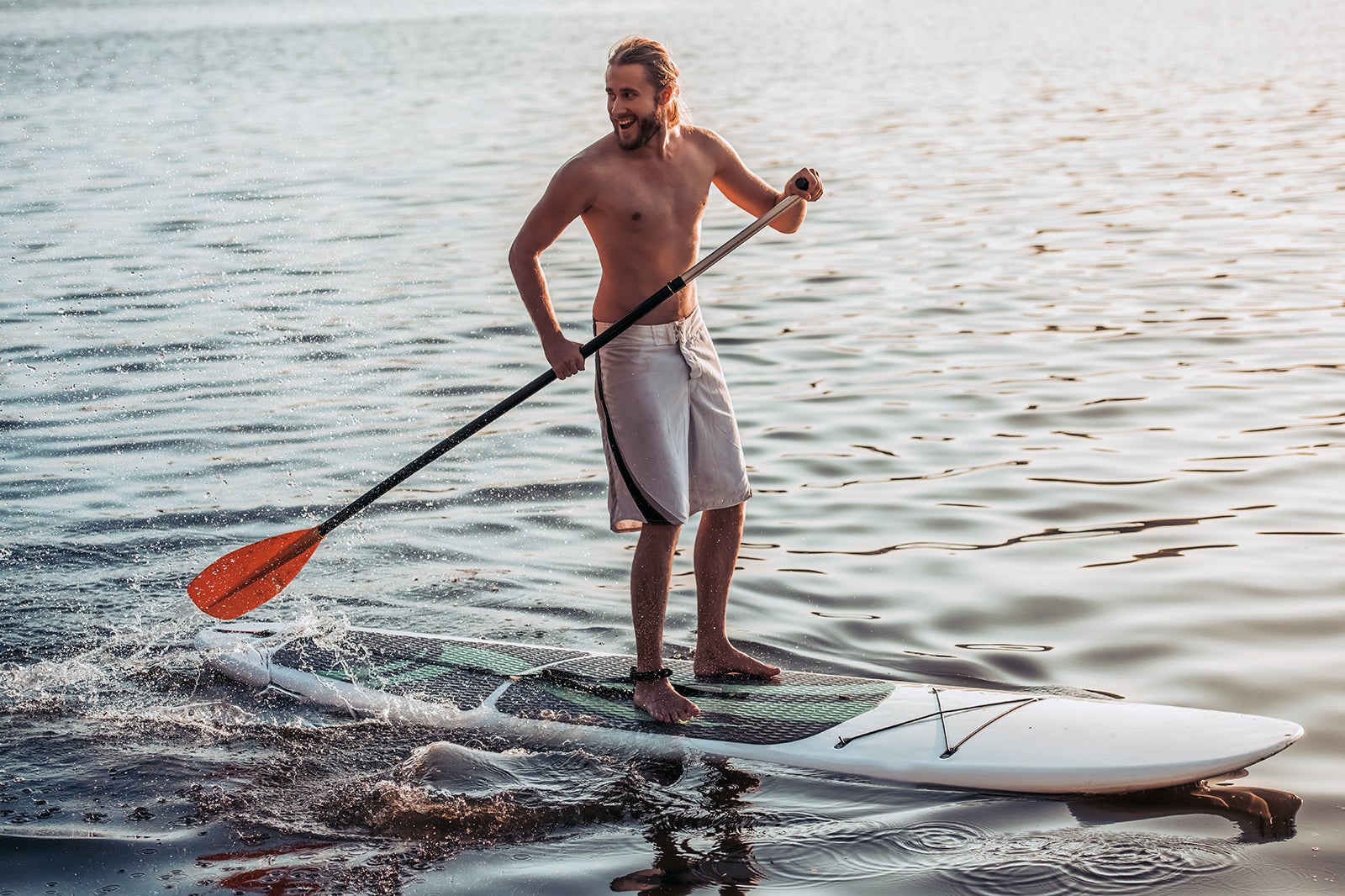 Stand-up paddleboarding (SUP) is a take on surfing where you have to balance on a board as you propel yourself across the waves using a paddle. After relaxing in the cool shade of the Museo Etnografico (Ethnographic Museum), you can head down to the beach, where adventure is waiting on the waves.
This sport originated in Hawaii and has now spread all over the world, as it's easy to learn and really fun to do! There's nothing better for enjoying the beautiful scenery around Palau from the sea, maybe even at sunset while the lights in the town flicker on, creating a magical atmosphere.
3
A visit to the Giants' Tombs
A taste of the Nuragic civilisation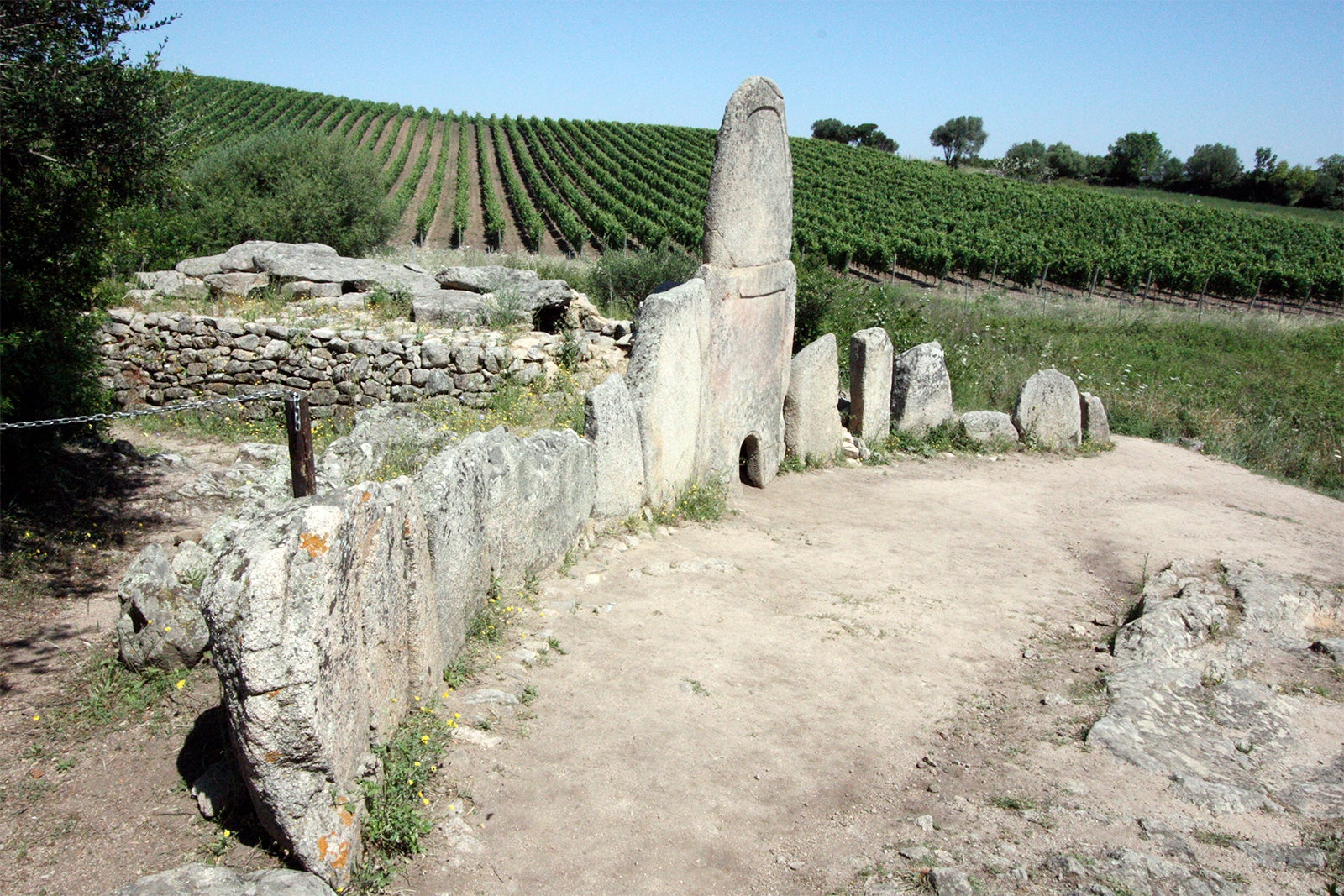 A visit to the famous Giants' Tombs (Tombe dei Giganti) is another unmissable experience near Palau. These ancient sepulchres date back to the Nuragic civilisation and get their name from their imposing dimensions. While in the past the tombs lent credence to the existence of giants, today they're a real tourist attraction.
There are various tombs spread across the Gallura region. The closest to Palau is called Li Mizzani and is just a short drive away from the town centre. After a short walk through the Sardinian wilderness, you can visit the ruins of a typical monumental tomb, including a large funerary slab. It's the perfect excursion for combining culture, archaeology and a timeless mystery.
Location: 07020 Palau, Italy
photo by Carlo Pelagalli (CC BY-SA 3.0) modified
4
A visit to Monte Altura Fortress
A staircase that dominates town and sea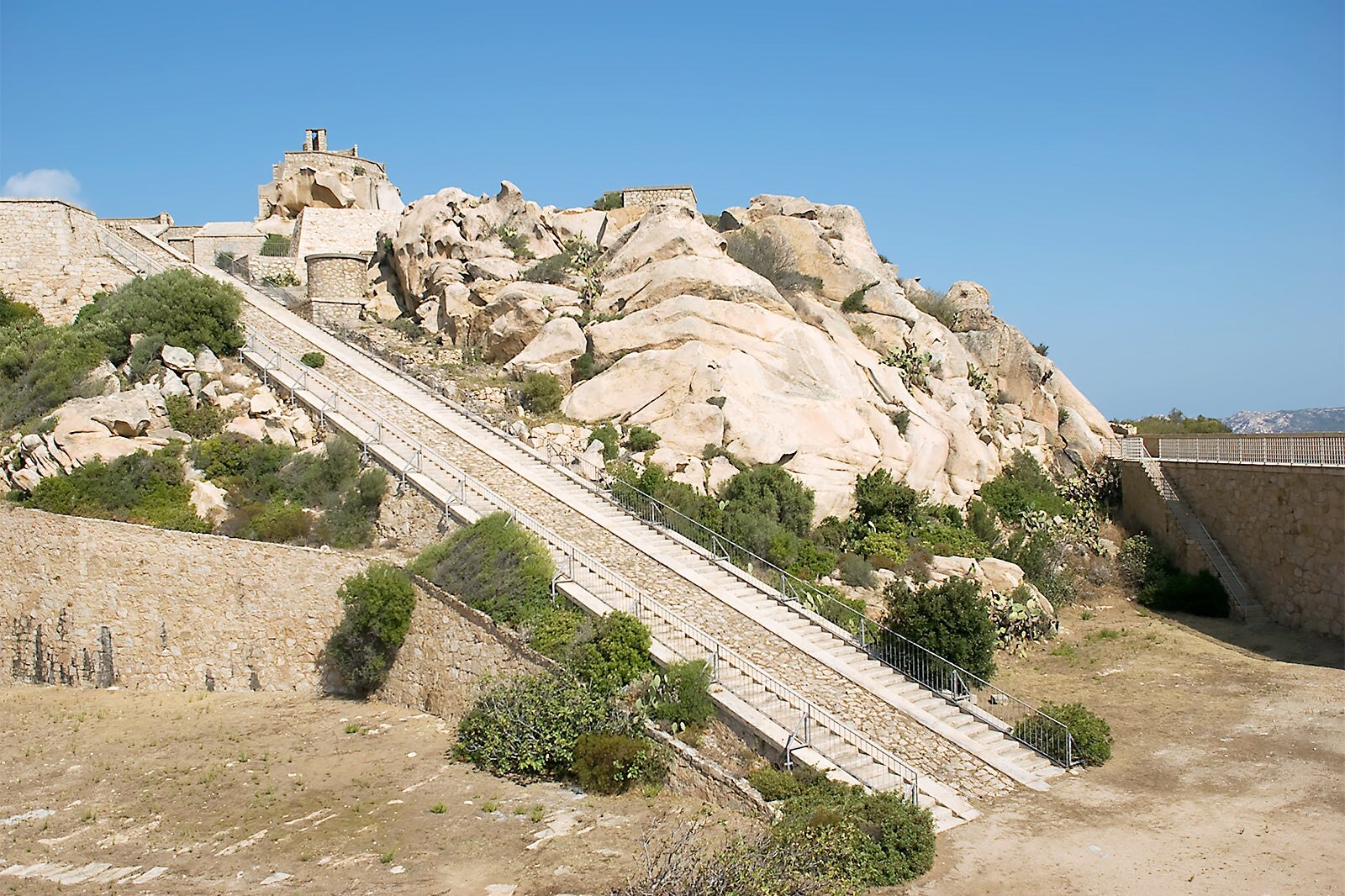 The Monte Altura Fortress (Fortezza di Monte Altura) stands on a hill overlooking the town and sea. Dating back to the 19th century, this fortress is characterised by a long, picturesque staircase that leads to the main area. If you're a fan of more recent history, a visit to Monte Altura Fortress won't disappoint.
Although the inside can only be visited on a guided tour and is partially closed to the public, it's worth climbing to the top to take in the amazing view. If you're looking for the perfect shot, be sure to remember your camera!
Location: loc. Monte Altura, 07020 Palau, Italy
Phone: +39 07 8970 7025
photo by pjt56 (CC BY-SA 3.0) modified
5
A film at Cineteatro Montiggia
An open-air cinema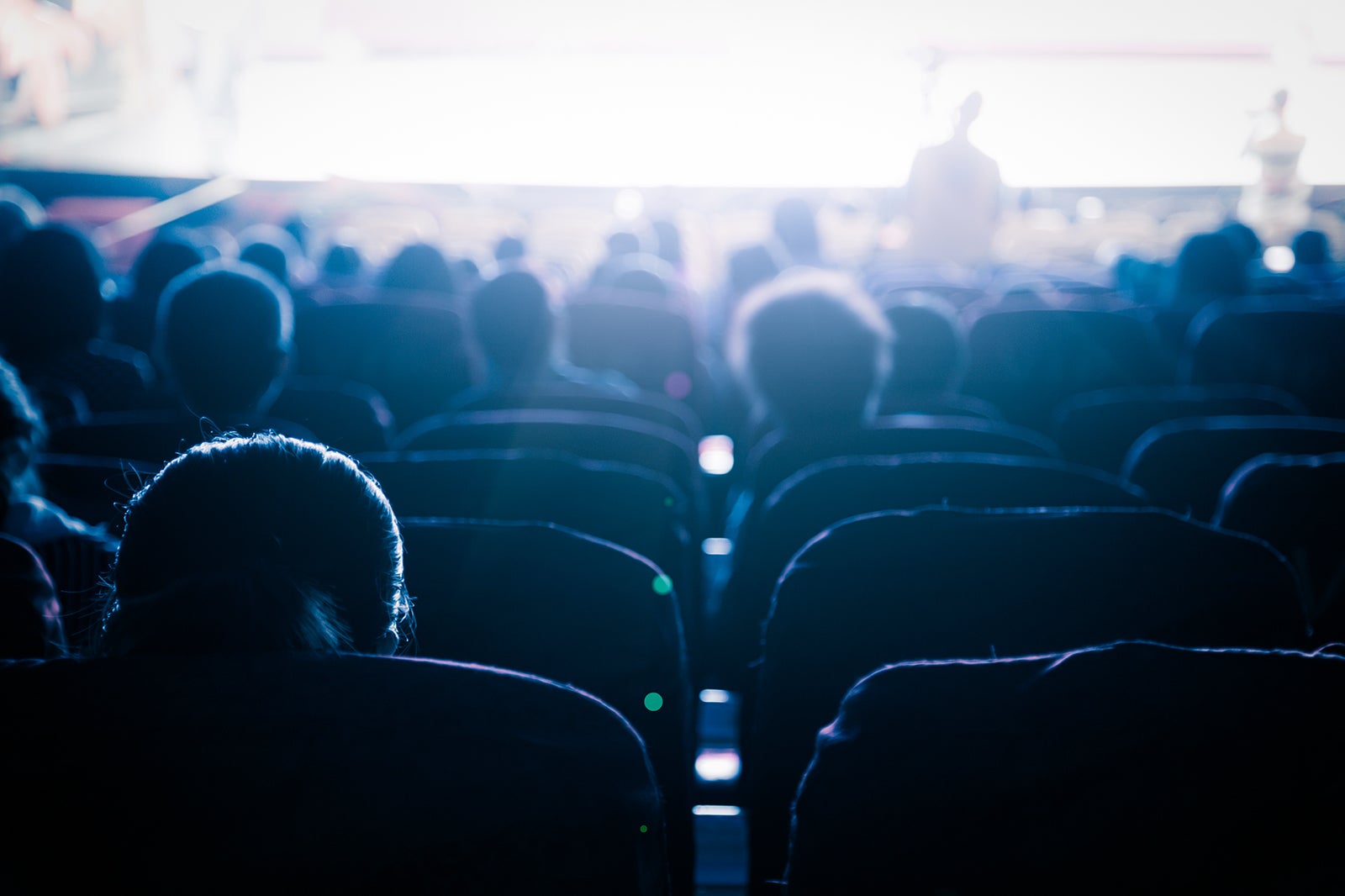 Seeing a film at the Cineteatro Montiggia lets young and old alike spend some time outdoors and enjoy a cool evening after an intense day on the beach or walking around. This famous location is where both locals and holidaymakers go for an unmissable cultural event.
In summer, the evenings are given over to cinema during the 'Arena Effetto Notte' show, with film screenings where there's something for everyone, from the latest blockbusters to auteur and animated films.
Location: Via Nazionale, 116, 07020 Palau, Italy
6
On the hunt for local flavours at the daytime market
The colours and flavours of northern Sardinia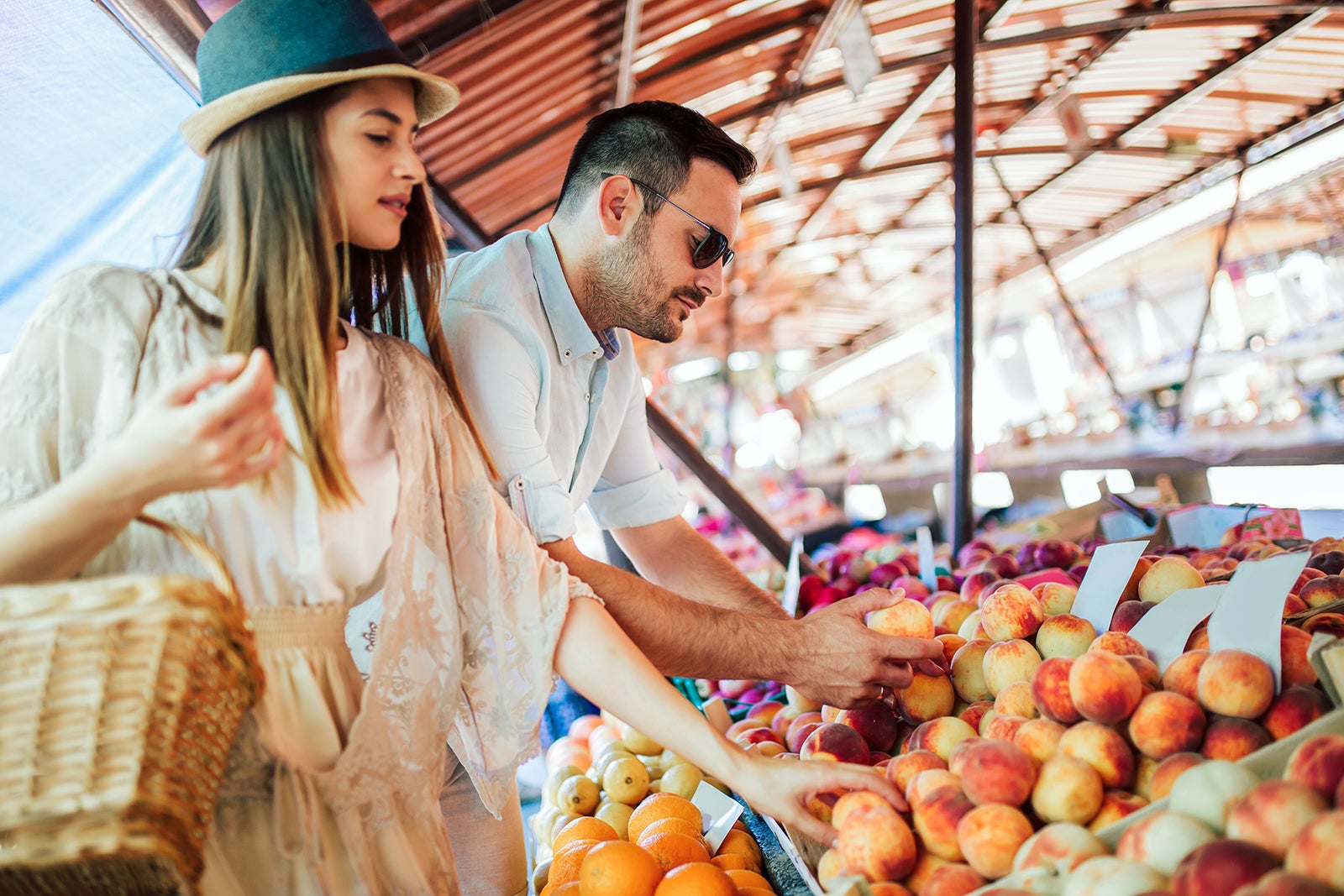 If you're on the hunt for local flavours, be sure to visit the traditional daytime market on Via Fonte Vecchia. While there's no shortage of ideas for your free time in Palau, if you happen to be nearby on a Friday morning with no plans, you can experience the colours and flavours of northern Sardinia here.
From 8 am until lunchtime, you'll find one stall with traditional local products after another. You can sample produce or have a look at local handicraft products to pick out a truly unique and precious souvenir to take home with you. There are lots of delicacies to try, meaning you can lose yourself in the flavours and aromas of the traditional cuisine and street food for a one-of-a-kind experience that's off the beaten track.
Location: Via Fonte Vecchia, 07020 Palau, Italy
Open: Friday from 8 am to 1 pm (closed Saturday–Thursday)
7
Mountain bike excursion
Cycle routes surrounded by sea and nature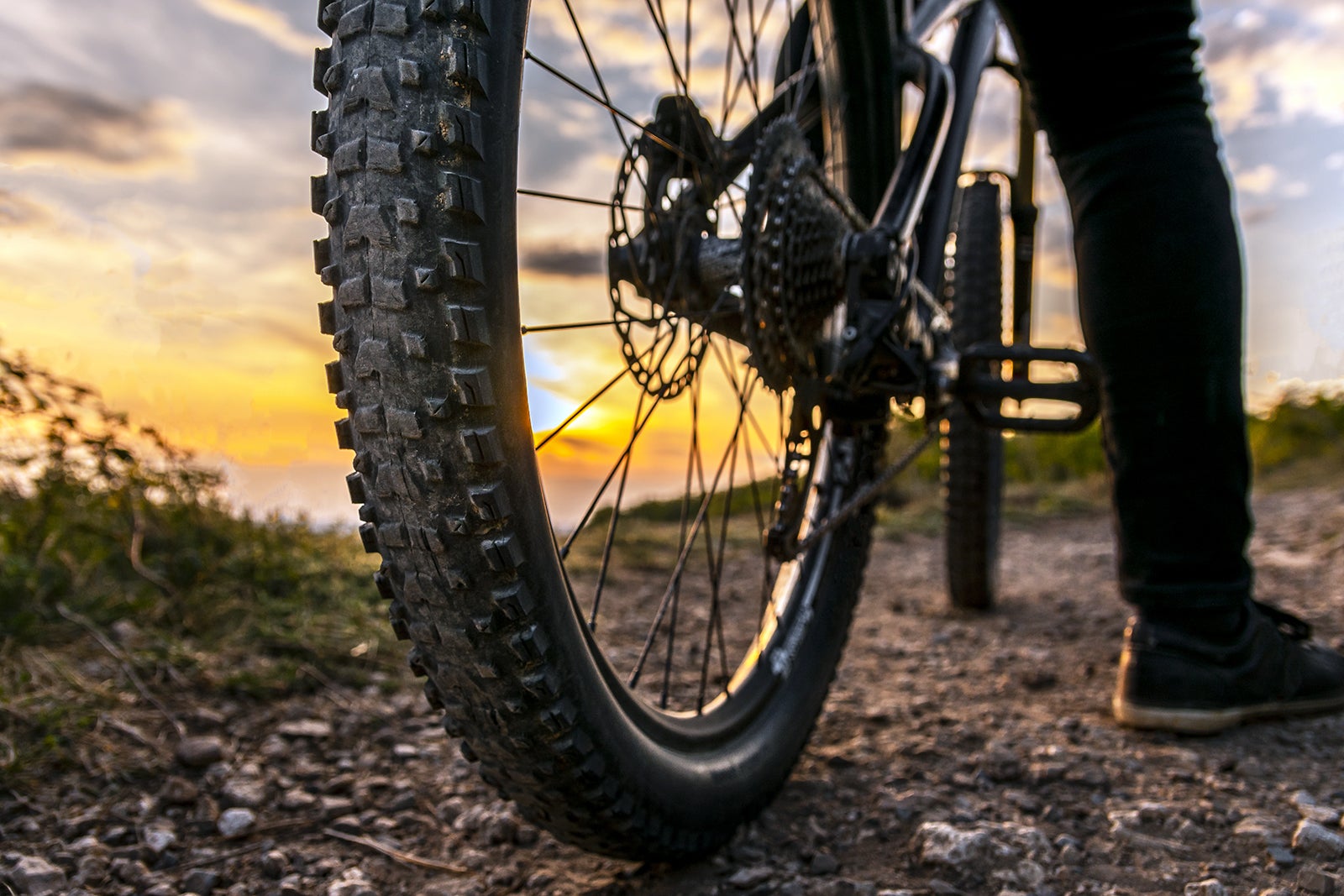 For an unforgettable mountain bike excursion, hire a bike from Località Pollo and lose yourself in the stunning Sardinian landscape. The northern part of the island is full of places you can access by bike and routes suitable for all difficulty levels that you can do in a day or on longer excursions.
If you don't already know where to go, why not start with a simple cycling route, like the one from Palau to Capo d'Orso? And if you're looking for more of a challenge where you can take in breathtaking views, try the route from Palau to Santa Teresa di Gallura.
8
Horse-riding excursion
Discover the beauty of Gallura on horseback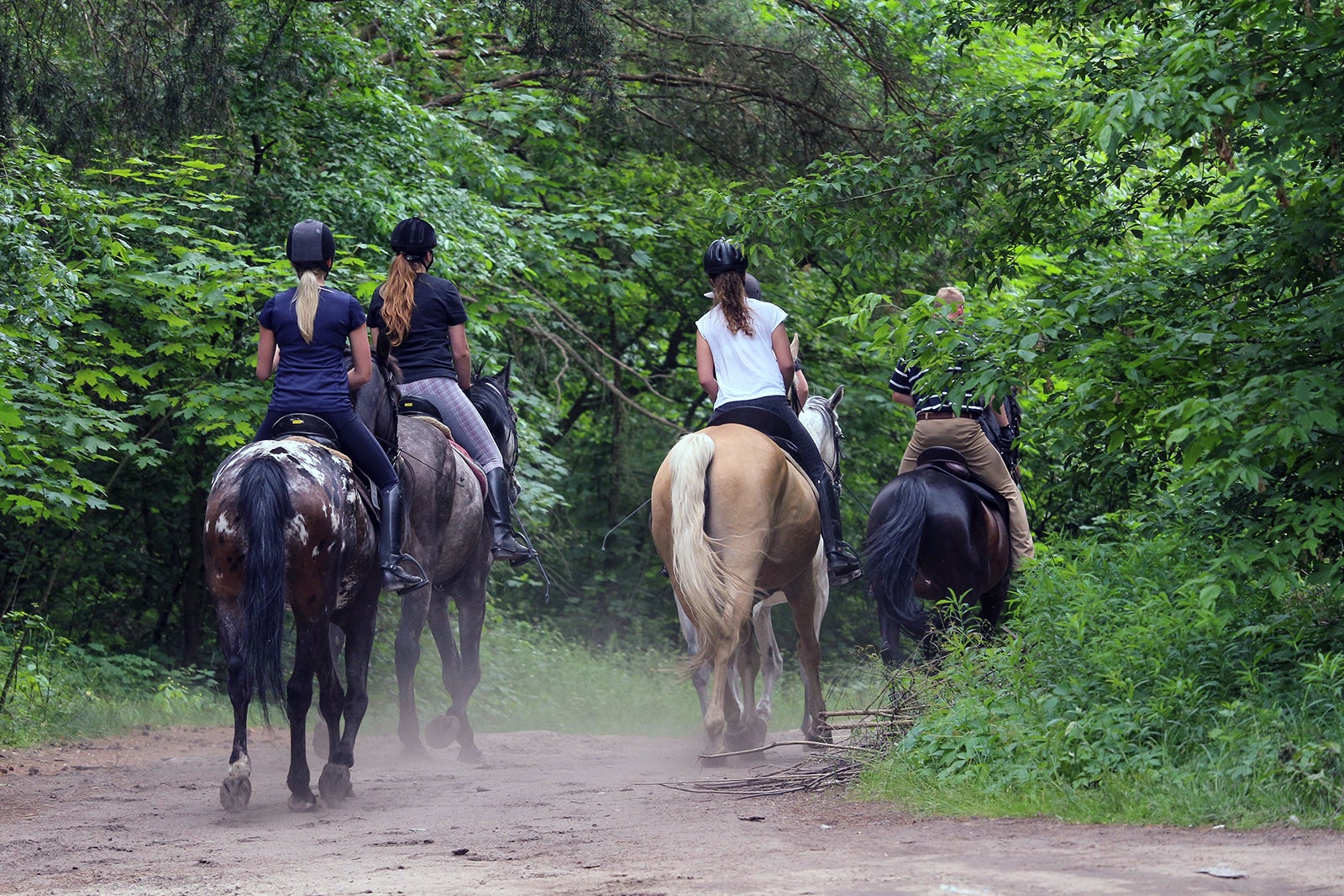 A horse-riding excursion is a way to set yourself apart from the other holidaymakers on the beach. Head to Maneggio Cala Lepre stables, where you can book a horse-riding excursion to discover the entire area around Palau, Capo d'Orso and some of the most magical hidden spots along the coast. It's a unique way to cool off in the Sardinian heat!
There are plenty of horse-trekking routes available that let you enjoy the island's unspoiled scenery. Take your pick for an unforgettable experience in close contact with wild nature.
Location: Via Cala di Lepre, 07020 Palau, Italy
Open: Daily from 9 am to 9 pm
Phone: +39 34 7782 3354
9
The Little Green Train
The little train that crosses the whole Gallura region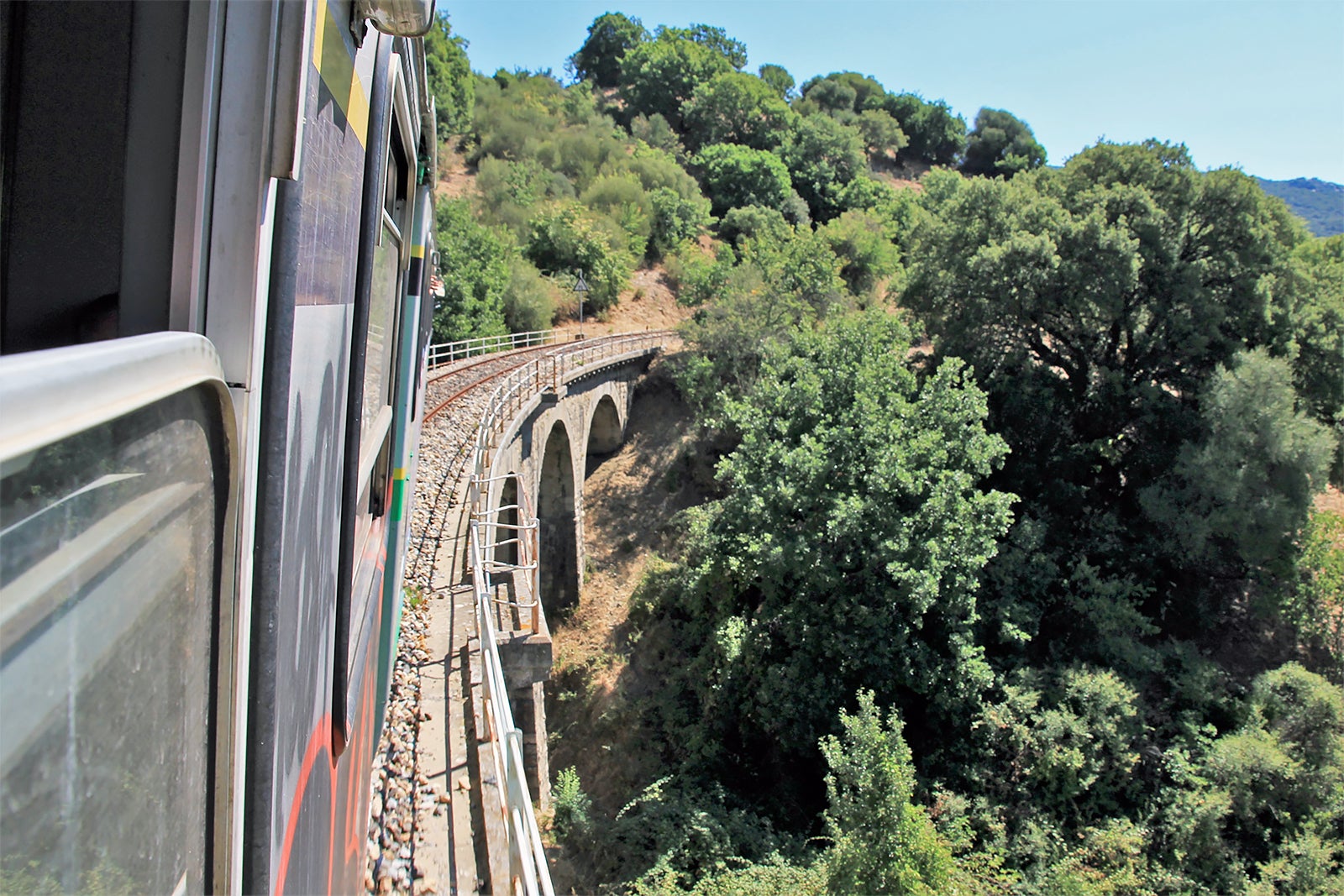 The Little Green Train of Sardinia (Trenino Verde della Sardegna) is perfect for taking a leisurely tour through the nature of the Gallura region and its picturesque scenery. It leaves from the centre of Palau and travels across the entire region, reaching Tempio in just over 3 hours.
After the first stop, the train begins ascending very slowly, giving you lots of time to take in the scenery as you approach Tempio, the highest point on the line. The return journey to Palau takes around 3 hours as well, so bear this in mind when planning your day.
Location: Circonvallazione Palau Vecchio, 3, 07020 Palau, Italy
Open: Monday–Friday from 8 am to 10 am and 6 pm to 8 pm (closed Saturday–Sunday)
Phone: +39 33 4254 3093
photo by Gianni Careddu (CC BY-SA 4.0) modified
10
A visit to the Ethnographic Museum
Discover the real history of the Gallura region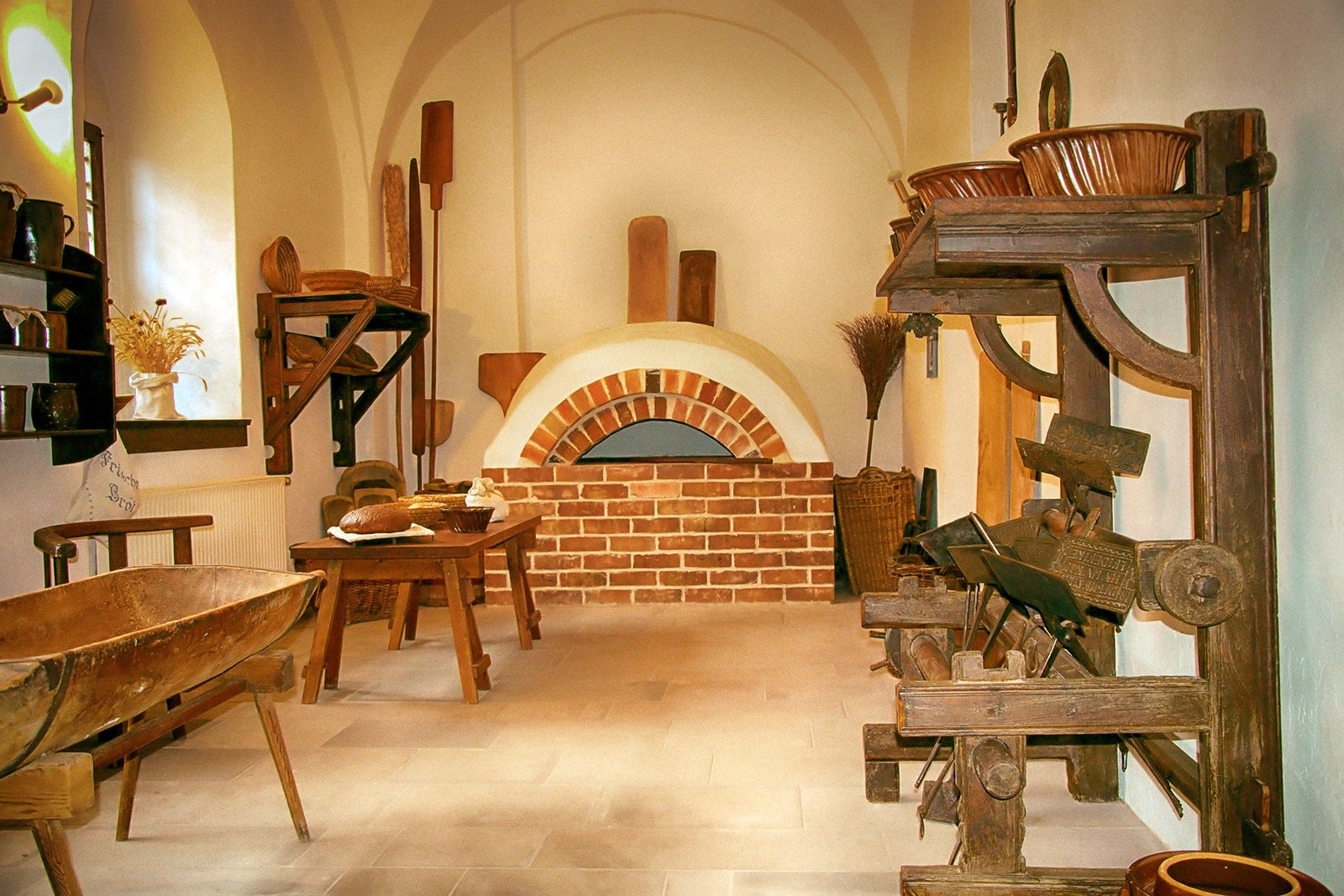 A visit to the Ethnographic Museum (Museo Etnografico) lets you explore the customs and history of the Gallura region. Just head to the centre of Palau, where you'll find the unique museum on the main street. Inside, 2 large rooms detail the local history and customs, evoking everyday life in northern Sardinia in the past through utensils, kitchen and work tools and original furnishings.
One area of the museum is dedicated to a reconstruction of a typical stazzo, the old style of rural house that was typical of this region in the past.
Location: Via Nazionale, 111, loc. Montiggia, 07020 Palau, Italia
Open: Daily from 10 am to noon
Phone: +39 07 8977 0824
Back to top