Snorkelling in Boracay is one of the easiest ways to discover the underwater treasures in and around the colourful reefs skirting the island. Snorkelling enthusiasts can either join an organised snorkelling group or simply rent the gear from one of the many contractors or dive shops for as little as 250–300 pesos per person.
Snorkelling in Boracay - one of the highlights of 24 Best Things to Do on Boracay Island (Read all about Boracay Island here)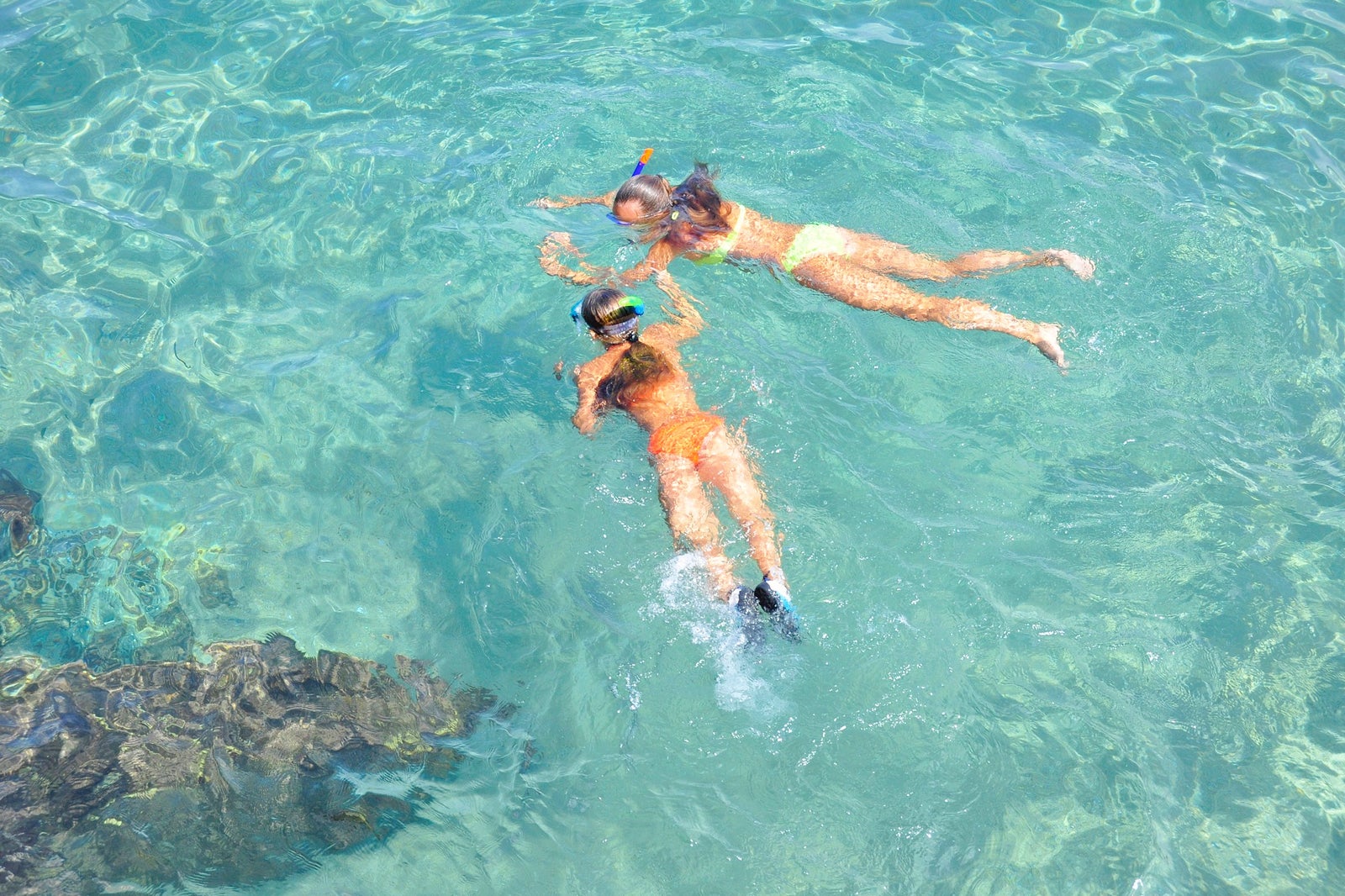 Snorkelling spots in Boracay
There's a good number of snorkelling spots here, led by the waters around Crocodile Island. Despite its name, there are no crocodiles here, but plenty of corals and marine life such as angelfish, banded sea snakes, cornet fish, and moray eels. The water current can be rather strong, so be extra cautious if you're not a confident swimmer.
Snorkelling in Boracay can be done as part of an island-hopping tour, although some interesting areas are only a few minutes' walk or trike ride away. Puka Beach has some nice reefs, as well as Tambisaan and Ilig-Iligan.
Balinghai Cove, located off the northern part of Boracay, is also teeming with sea creatures. There are anemones, sea urchins and sharp corals here, so make sure you wear aqua shoes and be careful with your paddling. The reef at Angel Point is also ideal for snorkelling as it's brimming with sea cucumbers, vibrant corals, and starfish.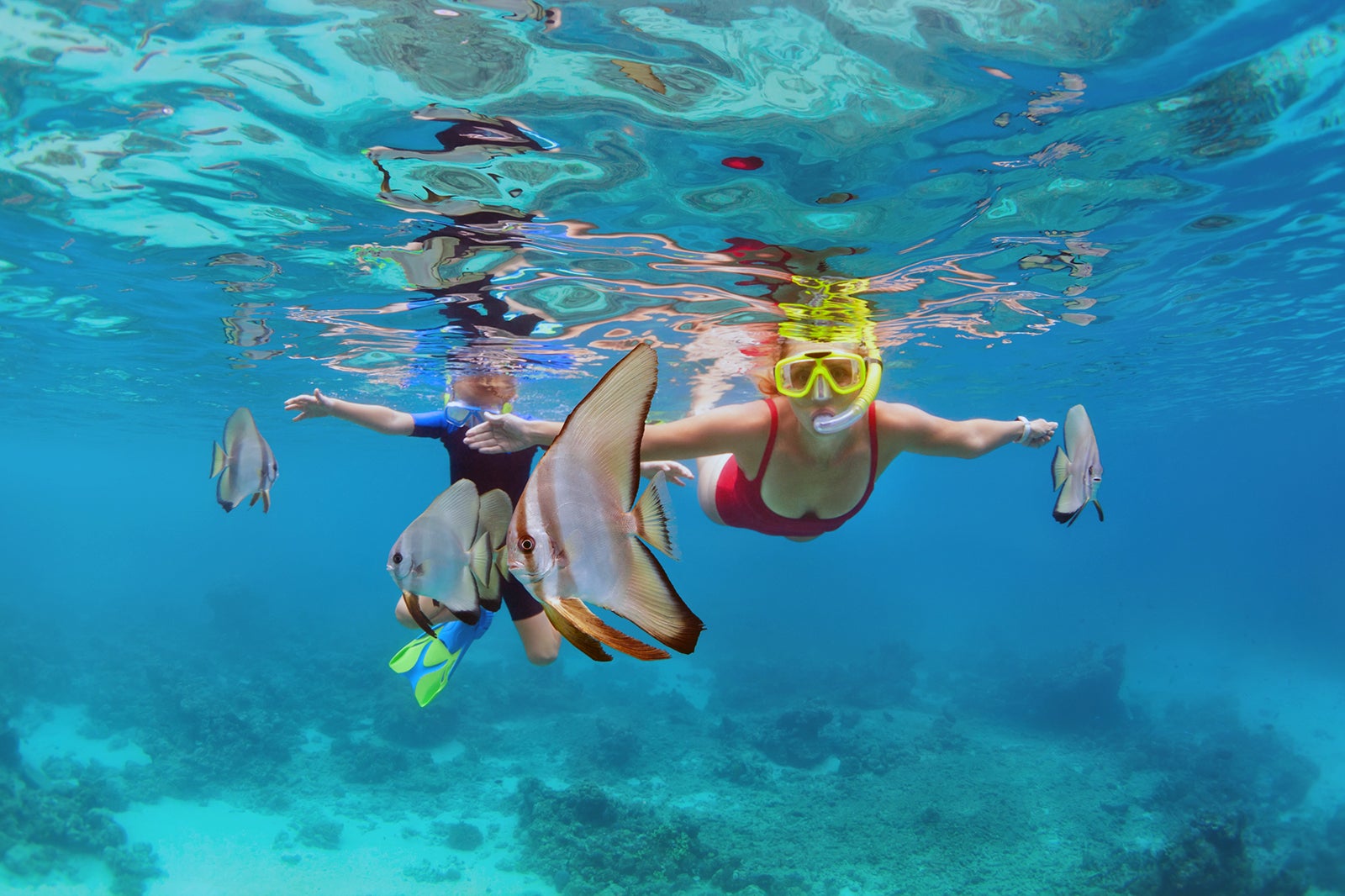 Back to top