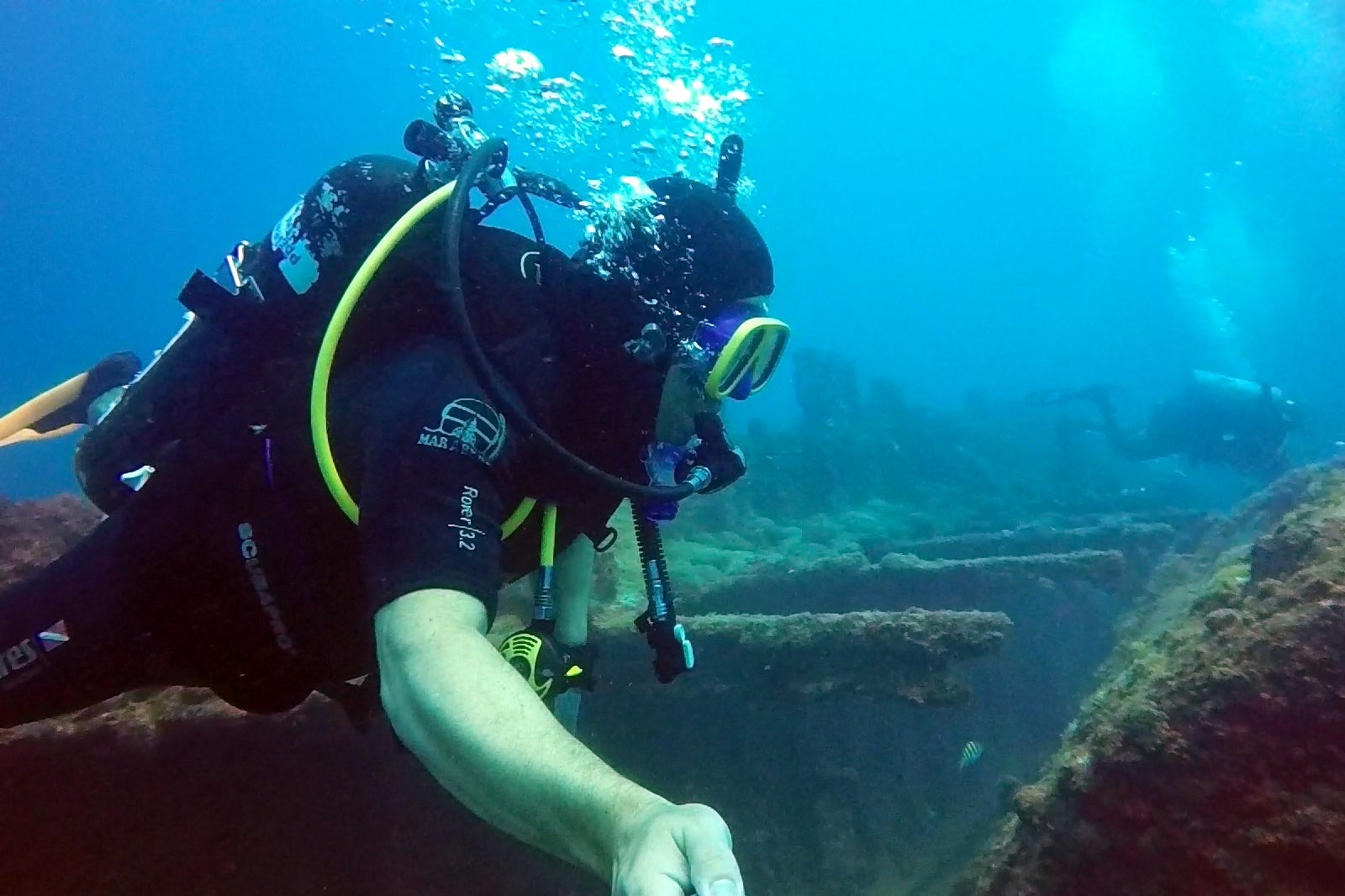 The shipwrecks of Coron Bay are a series of impressive wreck sites for diving and snorkelling in Palawan. There are 12 sunken wartime ships at the bottom of the ocean – the result of an attack on the Imperial Japanese Navy by US Navy aircraft during the Second World War in September 1944. They're all at depths of between 10 and 30 metres below sea level, putting them within recreational diving limits.
The area offers diving and snorkelling spots for all skill levels, including advanced dives and shallow areas for snorkelling. One of the most popular attractions in the area is the remains of a Japanese supply fleet, including the wreck of a refrigeration ship weighing 9,723 tonnes and measuring 146.9 metres in length.
The Shipwrecks of Coron Bay - one of the highlights of 14 Best Things to Do in Palawan and 5 Best Things to Do in Coron (Read all about Palawan here)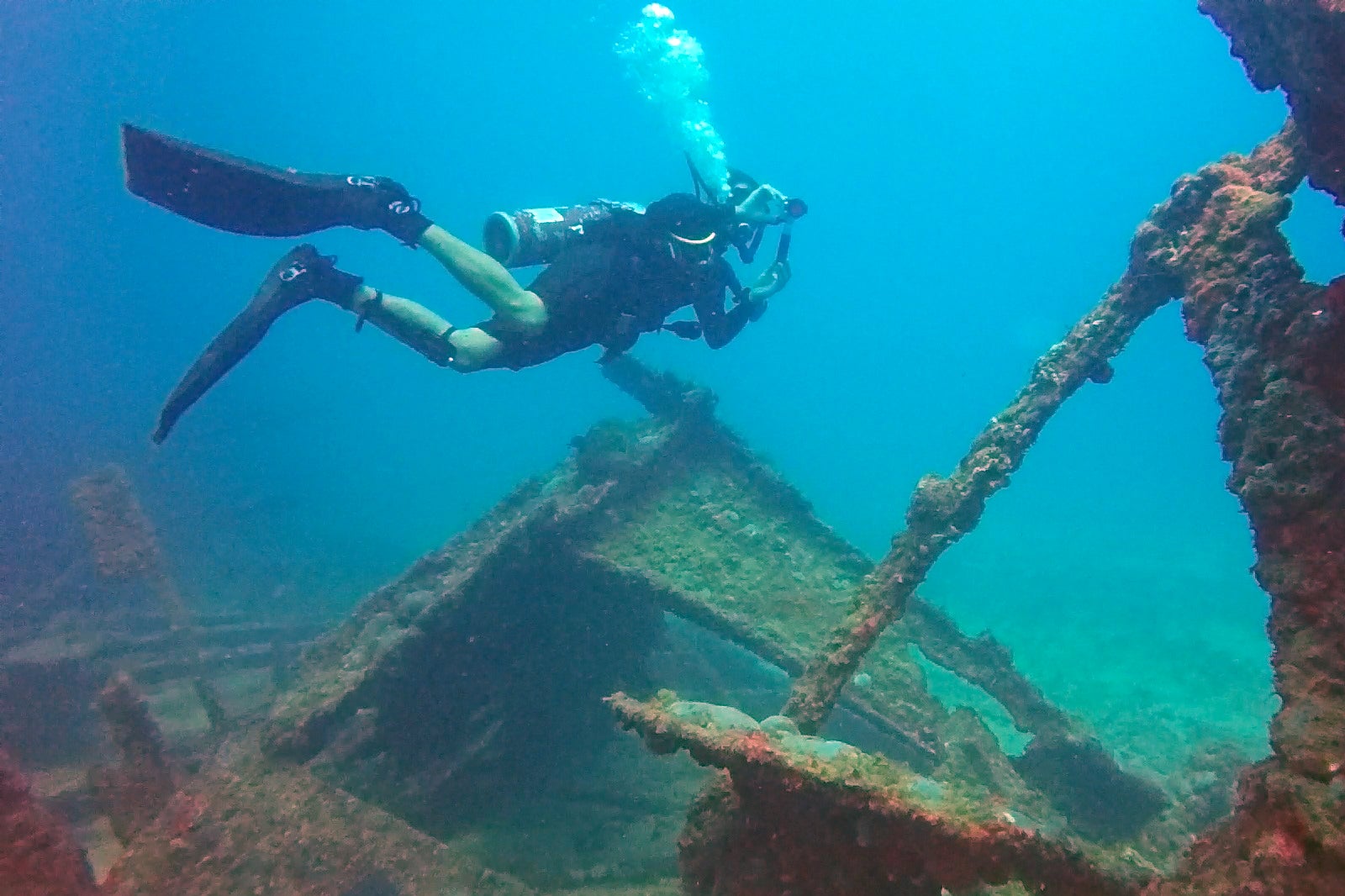 Wreck diving in Palawan
The Irako Maru is popular with divers because it is so well-preserved, has some of the best visibility and is regularly visited by schools of scorpion fish, tuna, and lion fish. There are even cute sea turtles that call the wreck home. Experienced and advanced divers can enter the engine room, using the right equipment.
The Okikawa Maru was an oil tanker and is the largest of the Coron wrecks. Measuring 168 metres in length, the wreck is overgrown with stunning corals where a wide range of marine life frolic. At a depth of 10 to 16 metres, it's also quite shallow, making it an excellent dive for beginners.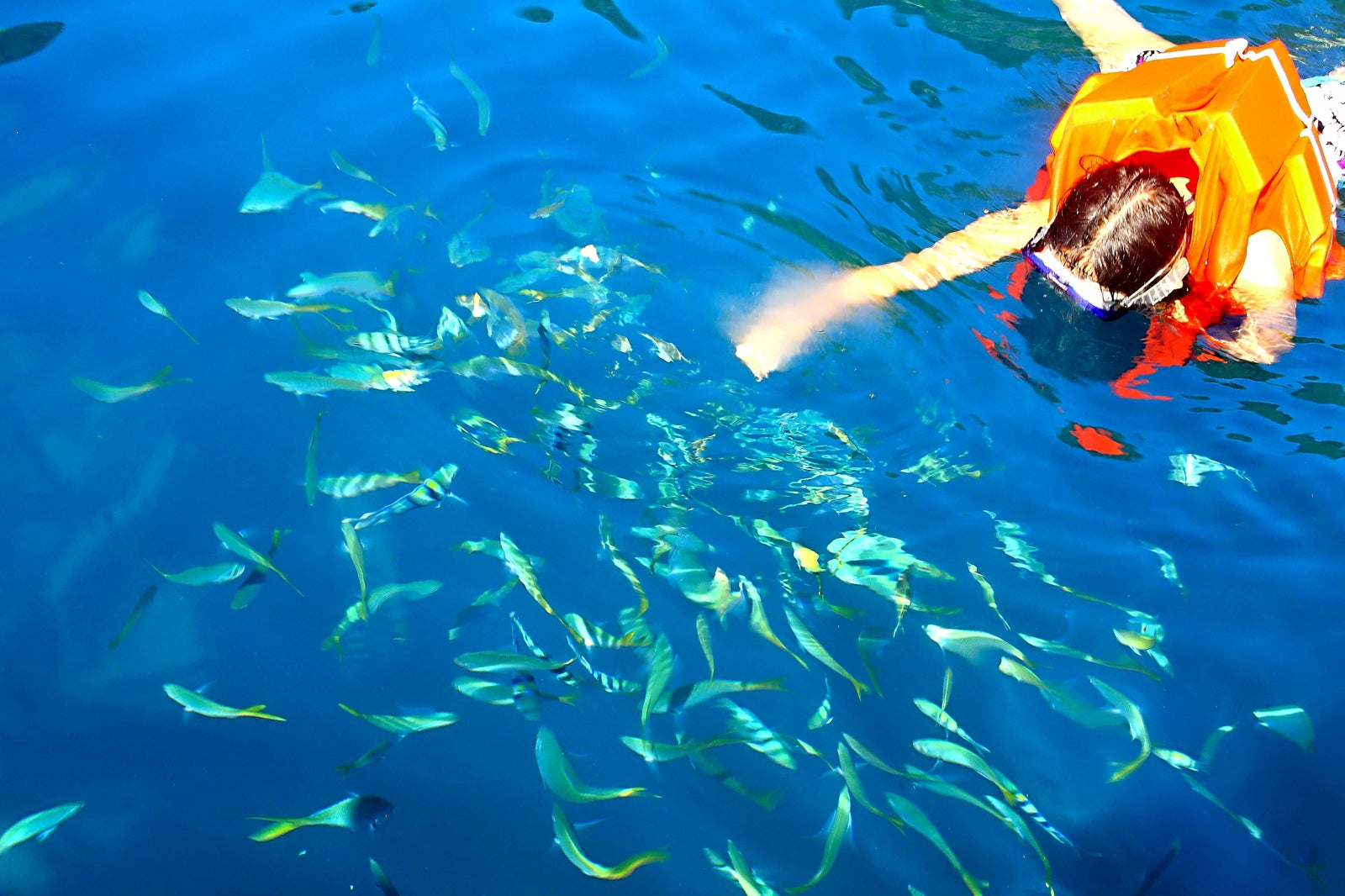 The Shipwrecks of Coron Bay
Location: Coron, Palawan, Philippines
Back to top