10 Best Things to Do After Dinner in St Kitts & Nevis
Where to Go in St Kitts & Nevis at Night?
The best things to do after dinner in St Kitts & Nevis are based around limin' – the locals' unique style of relaxing and enjoying life. Whether that's watching the sun go down with a cool cocktail in hand or dancing the night away to some Caribbean beats, there's a good range of night-time adventures on the island.
Those looking to party on St Kitts could head to The Strip on South Frigate Bay, where many of the island's best bars and nightclubs can be found. St Kitts' nocturnal activities aren't limited to the bar scene, though. Check out the island's sole cinema, take a night kayaking trip, or even help scour the beaches in search of turtle nests as part of the island's leatherback turtle monitoring efforts.
1
The Strip on Frigate Bay
The hub of St Kitts' nightlife action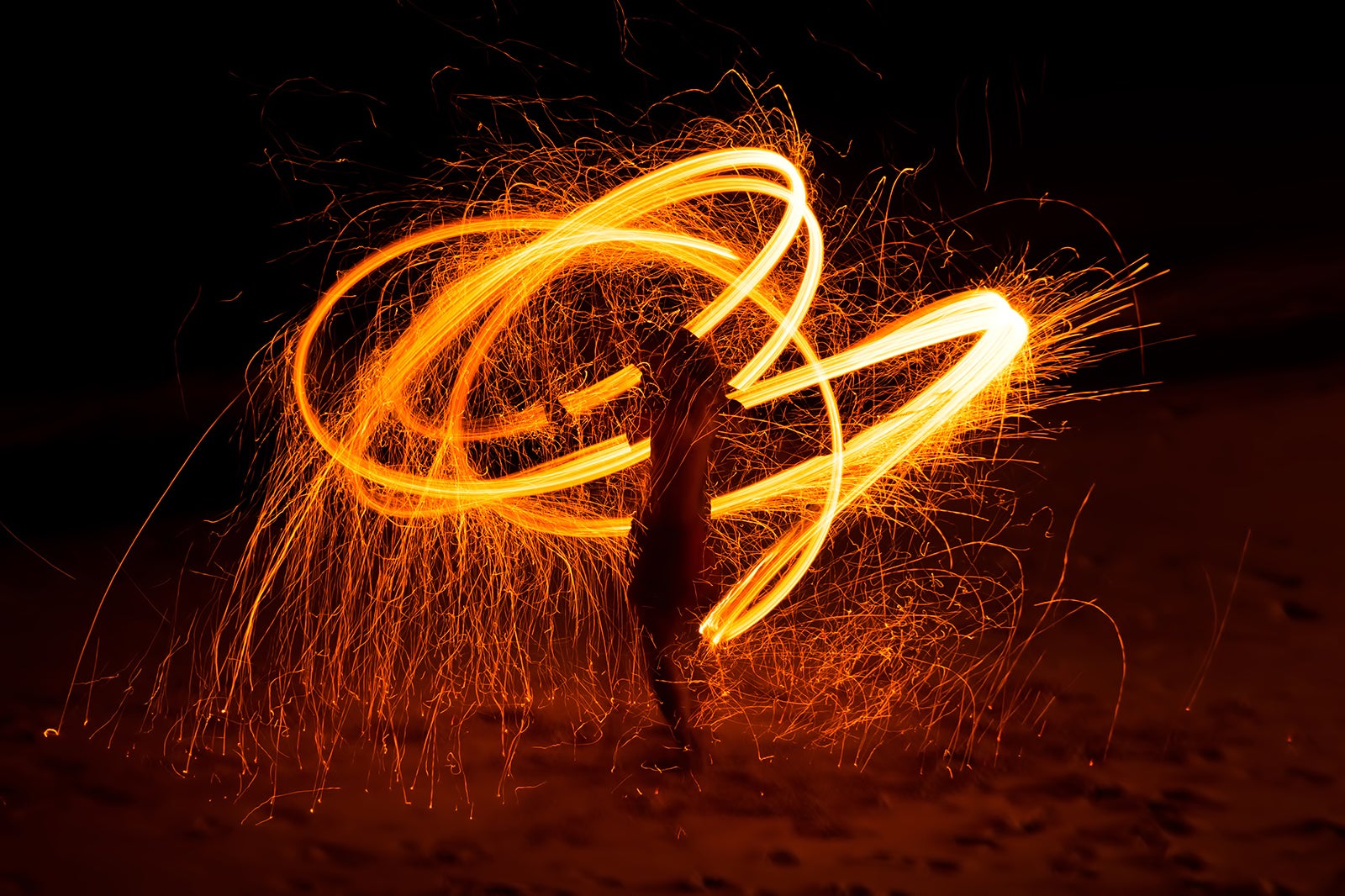 The Strip is where most nightlife seekers on St Kitts end up after dark, with its lively collection of beachfront bars and clubs to explore. You can find it on South Frigate Bay, near some of the island's top hotels and shopping centres. When cruise ships are visiting, it can get especially hectic.
Vibes Beach Bar and Mr X's Shiggidy Shack are among the best-known nightspots on The Strip. Many places are open all day, too, so you could chill at the beach, linger on for dinner, then dance the night away to the sounds of a resident DJ or band.
2
Mr. X's Shiggidy Shack Bar & Grill
Nightlife hot spot on The Strip
Mr. X's Shiggidy Shack Bar and Grill is a popular spot on The Strip for its friendly vibes and fun nights of live music, sunset cocktails, and beach bonfires. It opens all day and offers a good range of local St Kitts food and drinks. After the sun goes down, it livens up with a wide range of entertainments.
Those visiting on a Thursday night can unwind to the sounds of live music and enjoy a bonfire. Every Friday, you'll get a chance to groove to the sounds of a local band. Saturdays are saved for those who want to unleash their singing talent during the bar's karaoke night.
Location: The Strip, Frigate Bay, St Kitts, St Kitts & Nevis
Open: Daily from 10 am to 2 am
Phone: +1 869-663-4578
3
Vibes Beach Bar
Lively beachfront bar on The Strip
Vibes Beach Bar is one of the favourite nightspots on The Strip, offering good music, signature cocktails, and sports on its big-screen TVs. The long, open-air bar and scattering of tables offer great views of the beach. It's just a quick hop across the sand to reach the beach volleyball nets or cool your toes in the sea.
Vibes Beach Bar is one of the largest bars in St Kitts. DJs perform every evening on weekdays, while theme party nights with live music take place on special nights. It's a fine place to unwind with a chilled drink in hand, especially on a warm tropical night.
Location: Frigate Bay Beach, Frigate Bay, St Kitts & Nevis
Open: Monday–Saturday from 11 am to 4 am, Sunday from 11 am to 3 am
Phone: +1 869-465-8423
4
Royal Beach Casino
Lavish gambling hall at the St Kitts Marriott Resort
The Royal Beach Casino is one of the largest casinos in the Caribbean, boasting more than 100 casino games and table games. It occupies a 3,200-square-metre hall at the St Kitts Marriott Resort in Frigate Bay, just 1 km away from The Strip nightlife area.
The Royal Beach Casino offers a chance to try your luck with blackjack, poker and more in plush surrounds. On the first and third Wednesday of every month, it hosts an evening slot tournament, where players have a chance to win up to 25,000 points. The action starts at 8 pm.
Location: 858 Frigate Bay Road, Frigate Bay, St Kitts & Nevis
Phone: +1 869-466-1200
5
Caribbean Cinemas – St Kitts Megaplex 7
The only place to catch a big-screen movie on St Kitts
St Kitts has its very own movie multiplex run by Caribbean Cinemas, so you can catch the latest Hollywood films while holidaying on the island. The St Kitts Megaplex 7 is found at Buckley's Estate in West Basseterre, with 7 screens and auditorium seating that can accommodate more than 1,200 moviegoers.
The fully air-conditioned multiplex also has an arcade where the young (and young at heart) can hang out and play games before the movie starts. Come on a Tuesday to enjoy discounted ticket prices.
Location: Buckley's Estate, Brumaire St Kitts and Nevis, St Kitts & Nevis
Phone: +1 869-466-4777
Price: 17.297578374431495, -62.73976030000001
6
Kayak night tour
Enjoy an evening sea paddle in a see-through kayak
While most people embark on kayaking trips during the day, there's 1 tour company on St Kitts that takes paddlers out to enjoy an after-dark adventure at sea. St Kitts Water Sports offers kayak night tours with glass-bottom vessels for 1 or 2 people. LED lights on the kayaks give the sky and sea a vivid glow, and they attract curious fish that you can see through the clear hull.
The 90-minute kayak night tour takes paddlers up and down the rocky coastline from the departure point at Carambola Beach Club. Beginners are welcome to join as the kayak's design makes it stable and easy to navigate. Guides can offer instruction if needed.
7
Turtle nest monitoring
Explore beaches at night to help the turtles
Families looking for something to do in St Kitts in the evening will especially enjoy the chance to search for turtle nests on the beaches, or maybe even catch sight of hatchlings making their way down to the sea. The St Kitts Sea Turtle Monitoring Network is a community-based organisation that monitors and protects the local leatherback, hawksbill and green sea turtle populations.
Volunteers can join the network's night patrols and help observe the turtle nesting sites and gather data. Nesting seasons run from mid-April through mid-June. The beach patrols take place from 8 pm to midnight under the supervision of a trained guide.
8
Patsy's Beach Bar
Open-air beachfront bar with DJ nights
Patsy's Beach Bar is a low-key restaurant and bar on The Strip where you can enjoy some great cocktails and a scenic seaside setting. Formerly known as Rainbow Bar, it's since been taken over by local entrepreneur Patricia Henry, who introduced the island to her signature drink, the Raindrop Teaser.
Patsy's Beach Bar is open all day, but visit in the evening to enjoy live DJs. Thursday is open mic karaoke night.
Location: Frigate Bay, Basseterre St Kitts, St Kitts & Nevis
Open: Monday–Wednesday from 11 am to 12.30 am, Thursday–Saturday from 11 am to 1.30 am, Sunday from 1 pm to 12.30 am
Phone: +1 869-662-9688
9
Turtle Time Beach Bar & Grill
Sunsets over the sea and live music
Turtle Time Bar & Grill is a friendly little place just steps away from the golden sands of Pinney's Beach on Nevis. Its west-coast location makes it an ideal place to park yourself to catch the sunset, perhaps with an ice-cold margarita in hand.
Turtle Time Bar & Grill has a full food menu, but you could just come to enjoy some cocktails or Carib beers, along with some live music in the evening. It also hosts parties on weekends. Throughout the bar, you can find several TVs showing sports matches.
Location: Pinney's Beach, Vaughans, St Kitts & Nevis
Open: Thursday–Tuesday from 11 am to 10 pm (closed on Wednesdays)
Phone: +1 869-469-9911
10
La Casa Del Habano
Classic cigar lounge at Port Zante
La Casa Del Habano is the place for cigar connoisseurs looking for top-quality Cuban cigars. Located at Port Zante in downtown Basseterre, it has the largest cigar humidor in the Caribbean and an onsite cigar expert who helps recommend the most suitable cigars and liquor pairings.
You could buy cigars to take back home, or linger on at the Mojitos Bar to sample its range of scotches, rums, wines, or liqueurs along with their selected cigar. For those arriving by cruise ship, La Casa Del Habano is easy to find – just look to your right after disembarking at the port.
Location: Building 29, Port Zante, Basseterre, St. Kitts & Nevis
Open: Monday–Tuesday from 9 am to 7 pm, Wednesday from 9 am to 9 pm, Thursday–Saturday from 9 am to midnight, Sunday from 9 am to 5 pm
Phone: +1 869-466-1904
Back to top