17 Best Nightlife in Taipei
What to Do & Where to Go at Night in Taipei
Nightlife in Taipei is so busy and bustling that the city is almost livelier after dark than during the day! There's a lot to choose from, ensuring that most tastes are accommodated and most visitors will find something entertaining to see or do every evening. This includes a thriving nightclub scene, a variety of bars and pubs, cultural theatre, countless night markets and Taiwan's favourite pastime – karaoke (or KTV, as it is locally known).

Taipei nightlife is, to some extent, distinct in each district. Xinyi is the heart of the club scene, for example, while Ximending is home to a choice of more traditional experiences, including top markets and theatres. Da'an has the best of the speakeasy-style bars while Zhongshan is known to have the largest pub scene.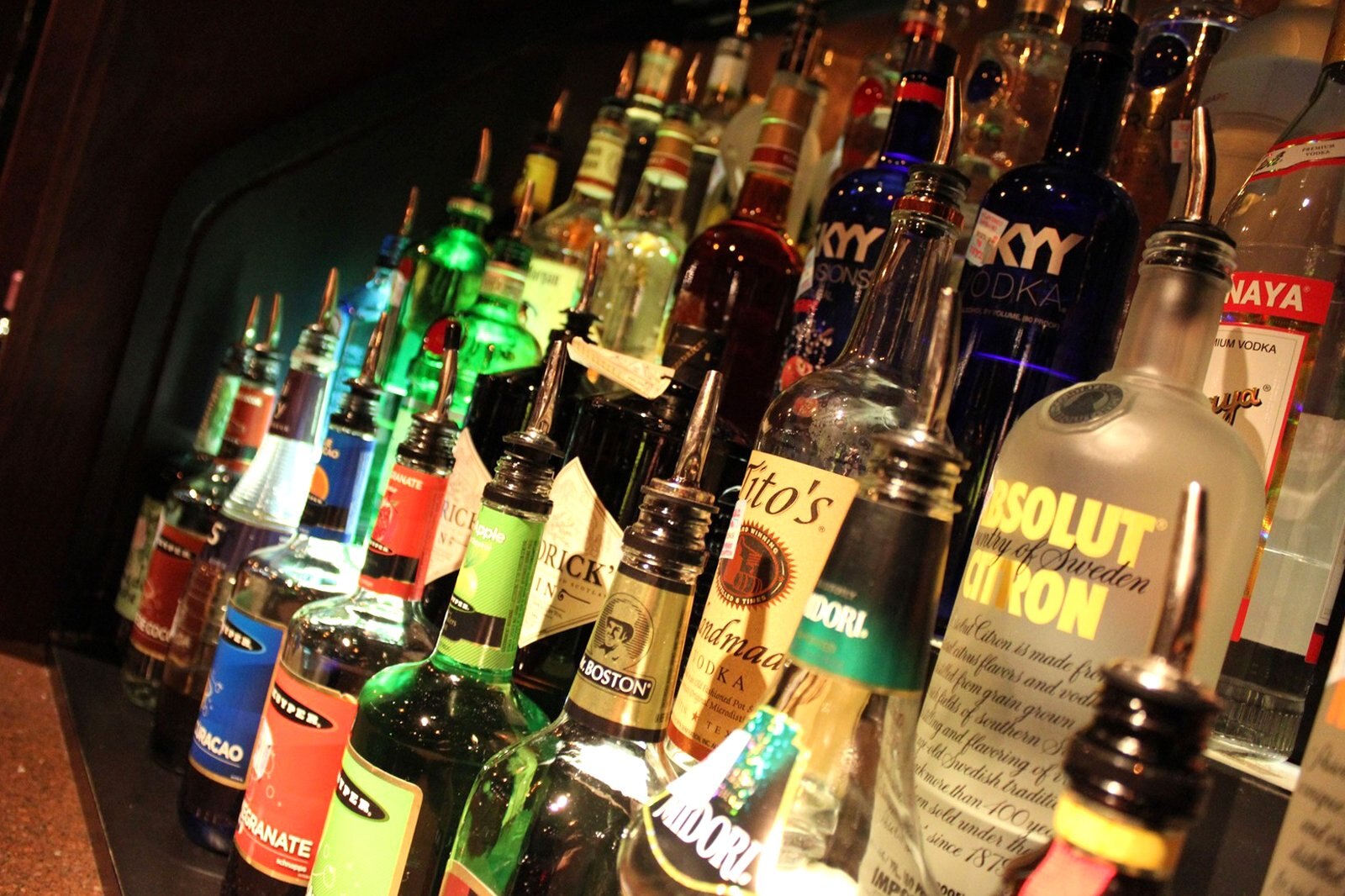 45 Pub is a student hangout and, because it is located near the National Taiwan Normal University, it attracts a huge crowd. This club offers inexpensive drinks and happy hours every night. It gets quite noisy, but the atmosphere is excellent. Another advantage is that it has no dress code and no cover charge.
Location: 2nd Floor, No. 45, Section 1, Hoping East Road, Da'an District, Taipei City, Taiwan 106
Open: Daily from 6pm to 4am
Phone: +886 (0)2 2321 2140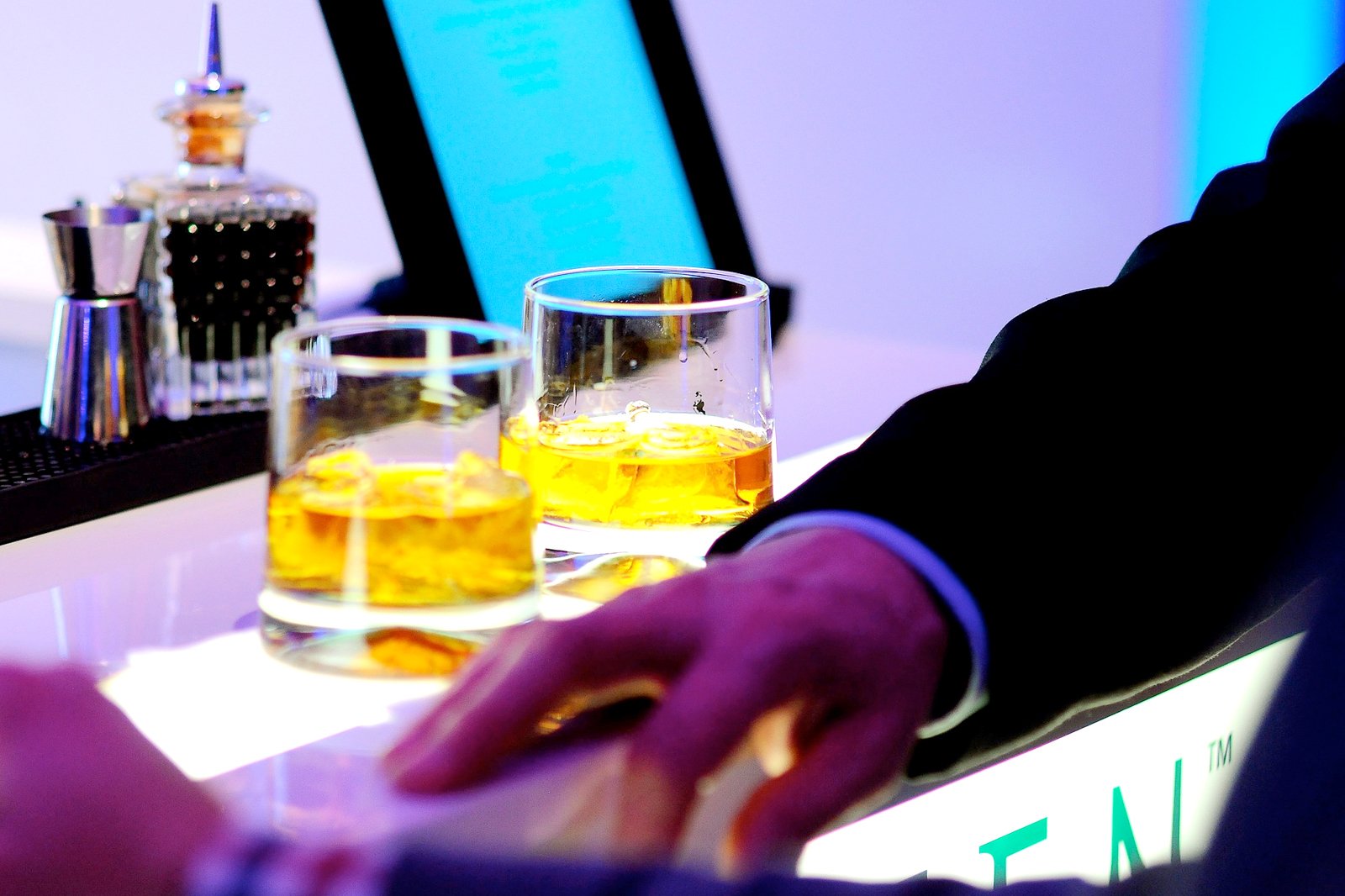 Barcode is described as the place to see and be seen in Taipei, so make sure you dress to impress. The 'see' part comes in the form of an unmissable view. The club is on the 5th floor of the Neo 19 building in Xinyi shopping district, giving an impressive outlook of the area's skyscrapers from the balcony and from indoors, through tall windows.
Barcode has a chic, modern look and DJs playing a wide range of tunes, from classic house to acid jazz, funk, new wave and more. The London-trained bartenders serve a unique selection of custom champagne cocktails while the kitchen serves a range of light bites.
Location: No. 22, Songshou Road, Xinyi District, Taipei City, Taiwan 110
Open: Daily from 9pm to 2.30am (Fridays and Saturdays until 3am)
Phone: +886 (0)9 2016 8269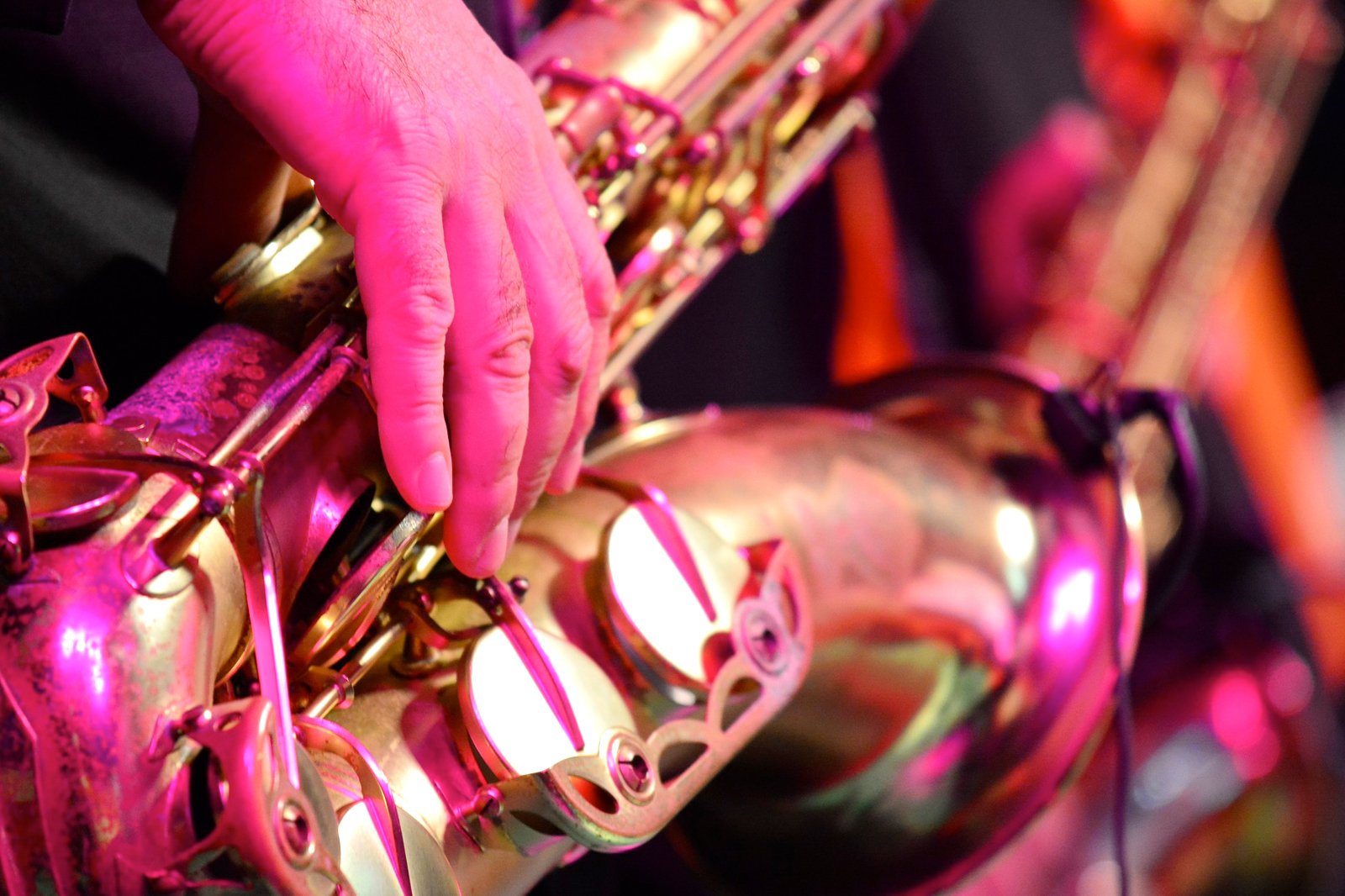 Blue Note is a very popular music venue near the Shida Night Market in the Da'an district. It hosts many live jazz bands on Friday and Saturday evenings, with performances usually kicking off around 9.30pm. On live music nights, there's usually a small cover fee of about NT$300, which also gets you 1 drink. It's a mostly sized place, so it's best to here early if you want to grab a table in the cozy and comfortable environment.
Location: No. 171, Section 3, Roosevelt Rd, Da'an District, Taipei City, Taiwan 106
Open: Daily from 8pm to 12.30am
Phone: +886 (0)2 2362 2333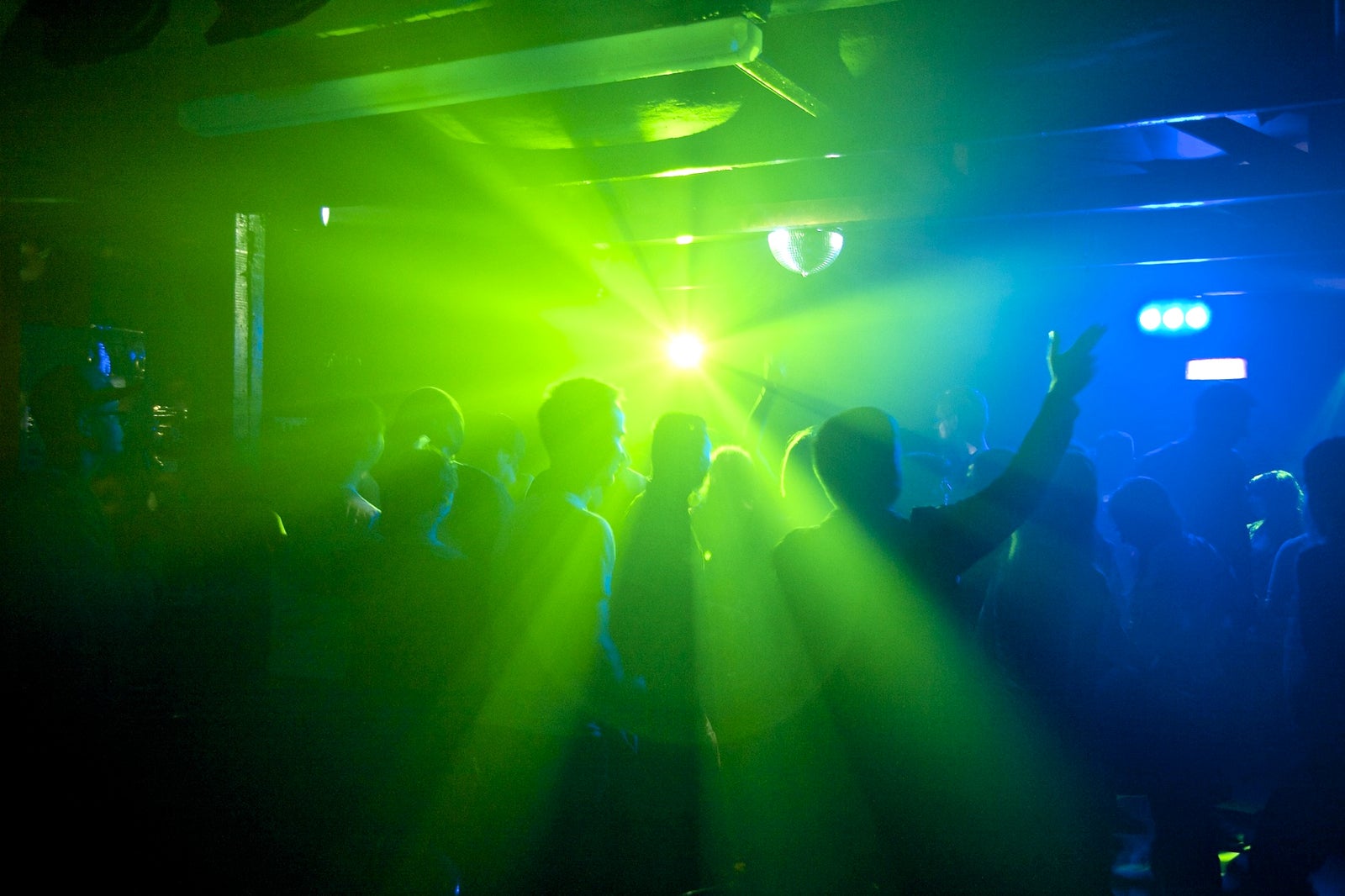 Box Nightclub has a bright look on the outside, with a gritty, simple décor inside. Being close to Shida University and playing hip hop and R&B, it has a young crowd of students and expats. As with many clubs in Taipei, the cover charge (about NT$600 for men and NT$350 for women) pays for all you can drink. Lacking the posh décor of the Xinyi clubs, it is friendlier and more approachable, particularly given that the venue is smaller than many, giving it an intimate feel.
Location: B1, No. 67, Section 2, Roosevelt Rd, Da'an District, Taipei City, Taiwan 106
Open: Thursday–Saturday from 9.30am to late
Phone: +886 (0)2 3365 3041
Styled along the lines of a western (particularly American) sports bar, The Brass Monkey is well-liked among the city's expat crowd, but draws a mixed and lively bunch. The place is popular for its numerous flat-screen televisions showing major sporting events from around the world, as well as foosball tables, dartboards and fairly cheap drinks. The quiz nights are fun, the DJs keep up a lively vibe and the owners are friendly and popular, keeping the place pretty busy most nights.
Location: No. 166, Fuxing North Road, Zhongshan District, Taipei City 10491, Taiwan
Open: Monday–Friday from 11am to late, Saturday–Sunday from 9am to late
Phone: +886 (0)2 2547 5050
photo by riNux (CC BY-SA 2.0) modified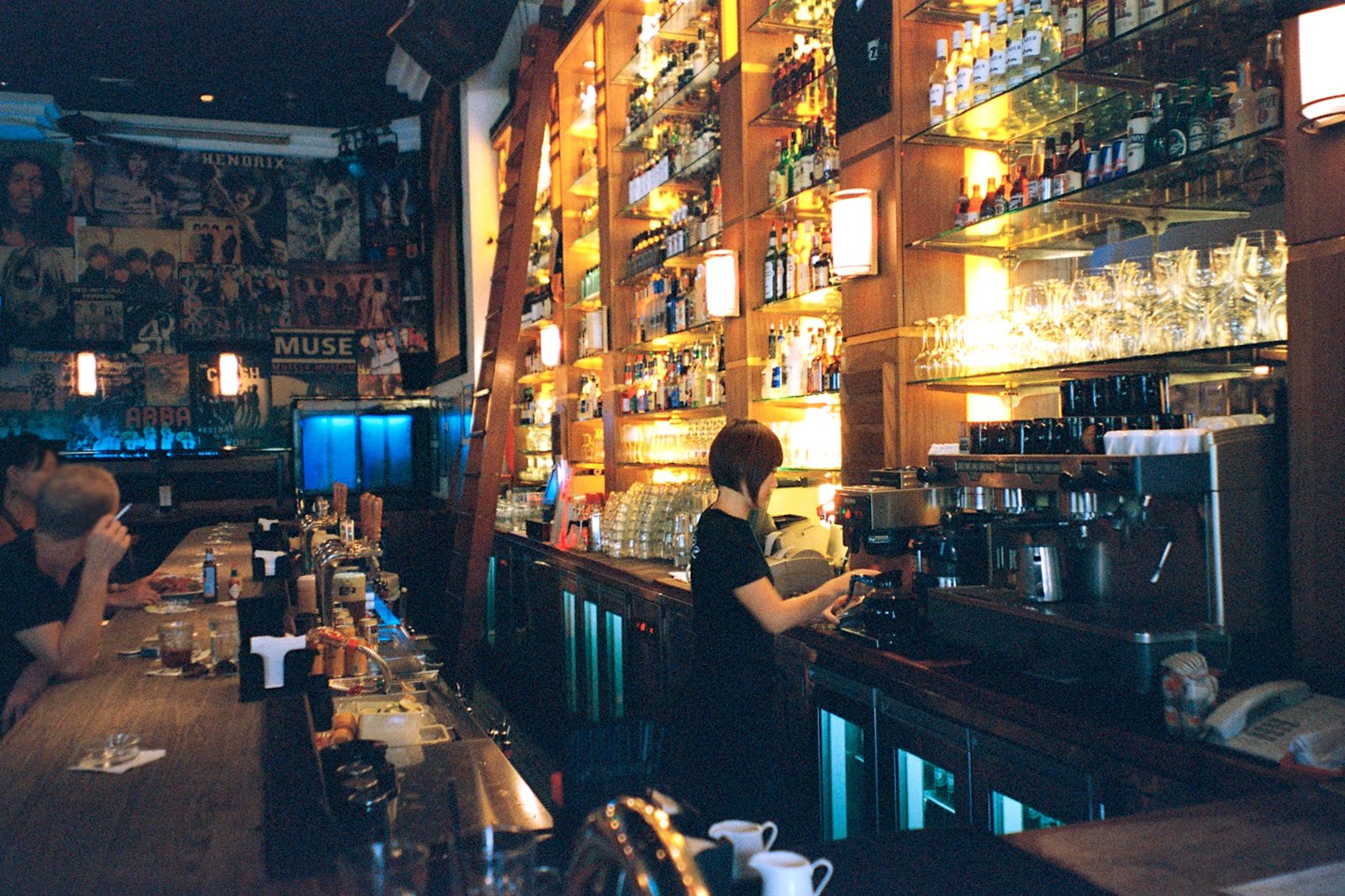 Carnegie's Bar & Restaurant
An old favourite among the expat crowd, Carnegie's Bar & Restaurant has become one of the city's top spots for tourists, too. Born from the Hong Kong-based brand of English-style pubs, the food menu includes typical pub grub and Indian curries.
The drinks menu, however, is the real highlight, featuring over 300 shooters. Cool décor, popular music choices and a lively, fun atmosphere where patrons frequently show off their dancing skills on the bar has given Carnegie's a legendary reputation, which it well deserves.
Location: No. 100, Section 2, Anhe Road, Da'an District, Taipei City, Taiwan 106
Open: Monday–Friday from 11.30am to late, Saturday–Sunday from 10.30am to late
Phone: +886 (0)2 2325 4433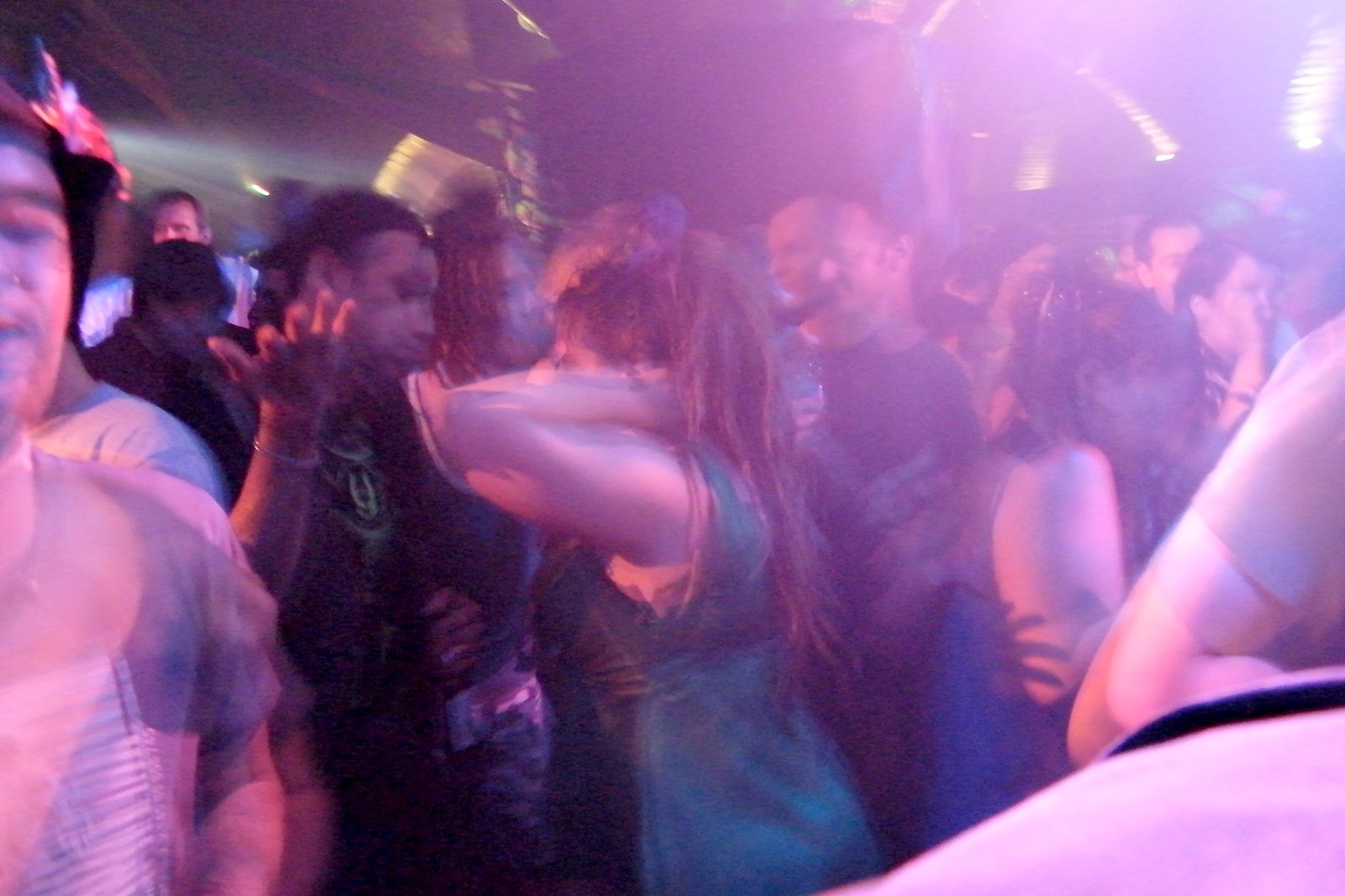 M Taipei is the city's top Latin music nightspot and is particularly popular with expats and international students. The music selection includes salsa, jazz and Caribbean, alongside electro, pop and hip hop.
The entry fee, which is usually low for a Xinyi club (around NT$300) covers all you can drink and there are lots of special party nights, with bonus discounts and drinks and special prizes if you bring the right kind of ID or dress right. A fun and lively place, it often has a long queue outside, in spite of its very late opening time, and attracts a very wide age range.
Location: 3F, No. 456, Section 4, Xinyi Road, Xinyi District, Taipei City, Taiwan 110
Open: Friday–Saturday from 11pm to 5.30am
Phone: +886 (0)9 3625 2044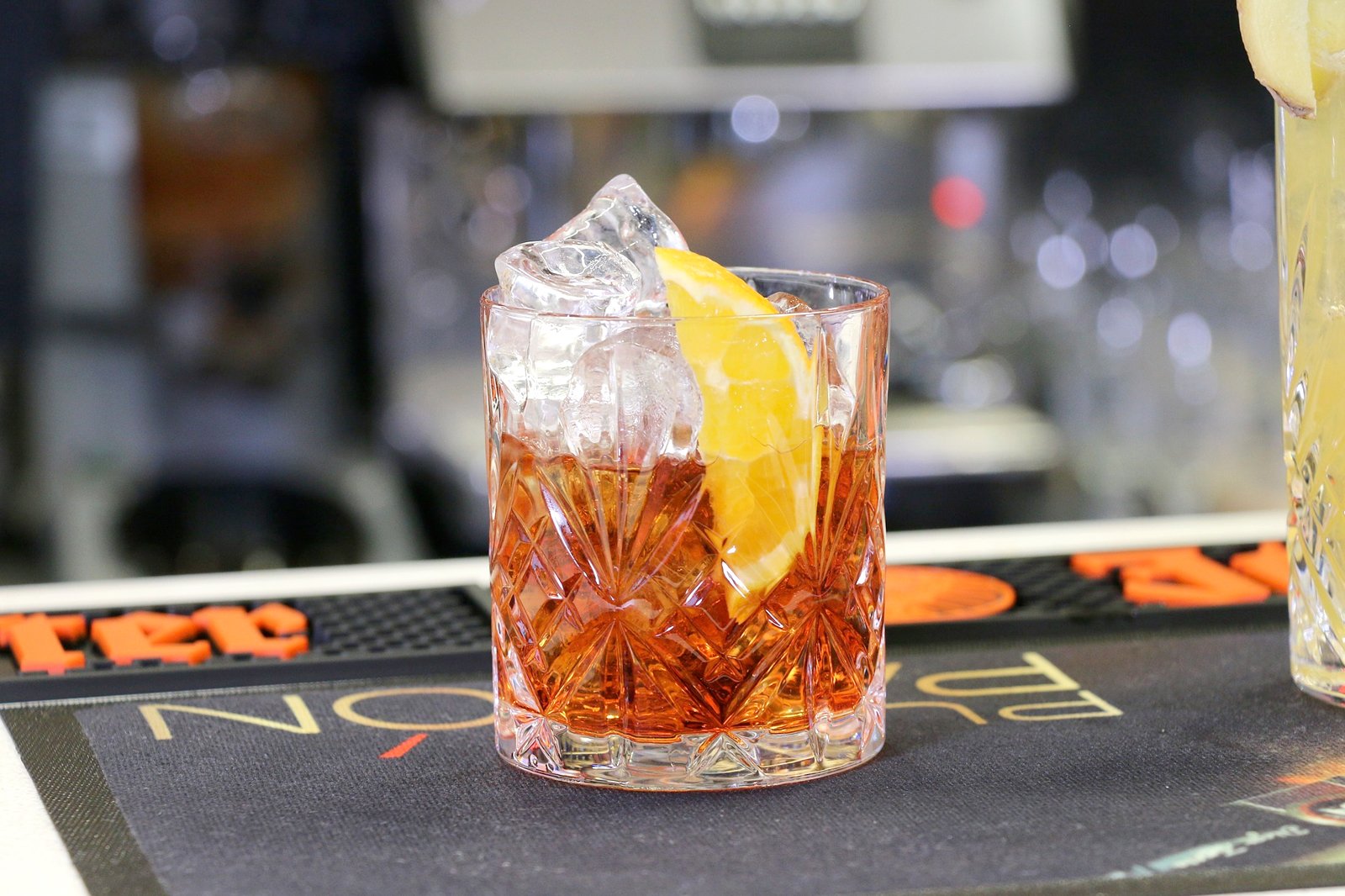 With its elegant Victorian-era style and top-quality western cuisine, MQ Marquee is the nightspot of choice for many of Taipei's high society and celebrities. The spacious lounge has a long bar with tenders preparing even the simplest beverage with care and skill, proved by the fact that a number of them have taken top spots in the Diageo World Class Bartending awards.
With an extensive range of premium liquors available, the drinks menu is long and filled with exuberant highlights. The atmosphere is kept classy without becoming pretentious, partially thanks to the talents of the resident DJ.
Location: 1F, No. 16-1, Section 5, Xinyi Road, Xinyi District, Taipei City, Taiwan 110
Open: Daily from 8pm to 2am
Phone: +886 (0)2 2729 5409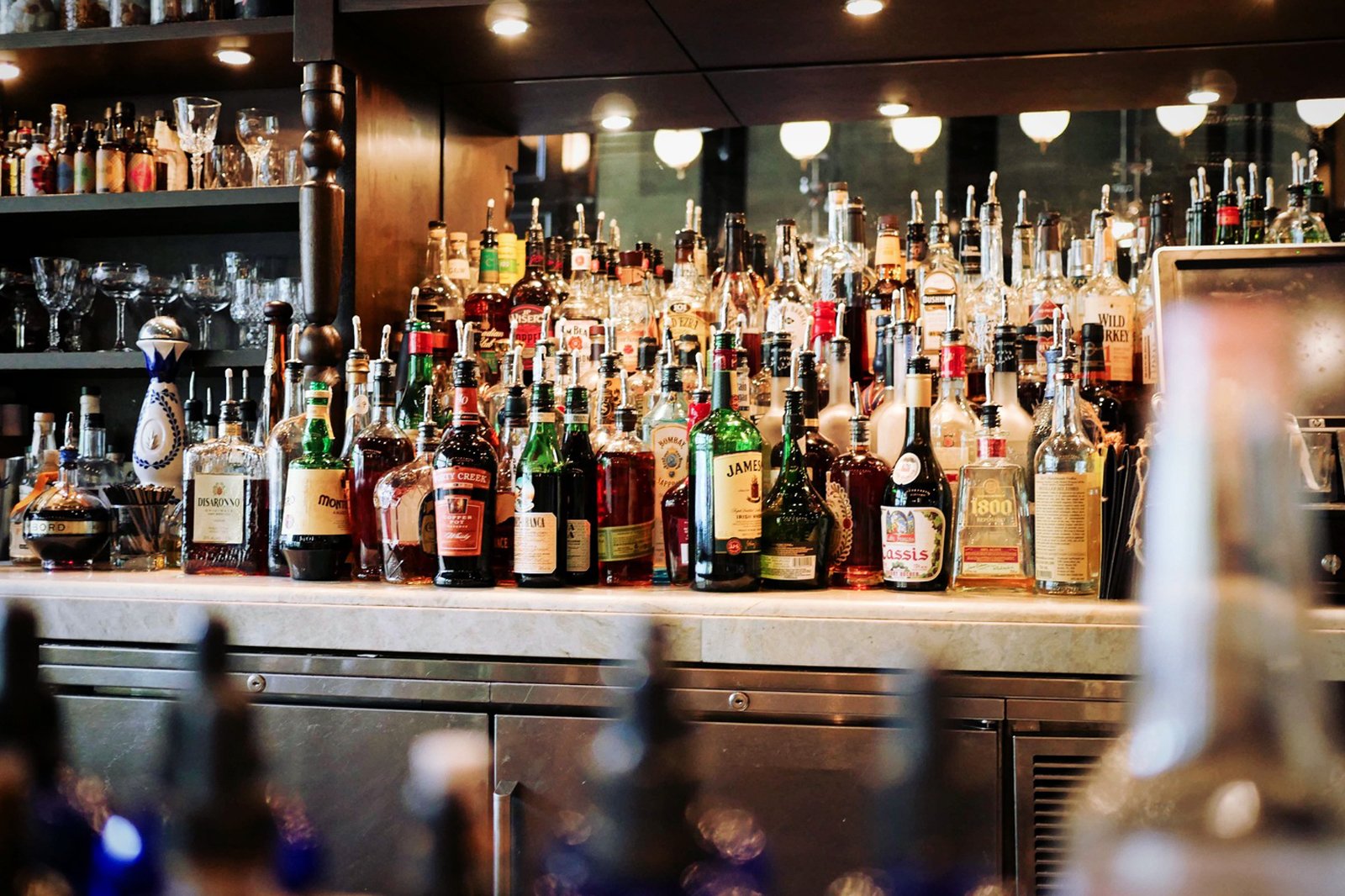 Founded in 1975, My Place claims to be Taiwan's first and oldest pub. It's styled in the traditional English way and is still going strong, making it one of the more popular hangouts in the alleys behind the Imperial Hotel.
Cozy and good for a drink, it's also a good starting place for visiting the other bars within crawling distance. Another positive feature is the moderately-priced draught beer. Besides excellent grub and beer, the place has a pool table and a 100-inch plasma TV. The staff are very friendly and it's a good place to go with friends.
Location: No. 3-1, Lane 32, Shuangcheng Street, Zhongshan District, Taipei City 10491, Taiwan
Open: Daily from 7pm to 3am
Phone: +886-2 2591-4269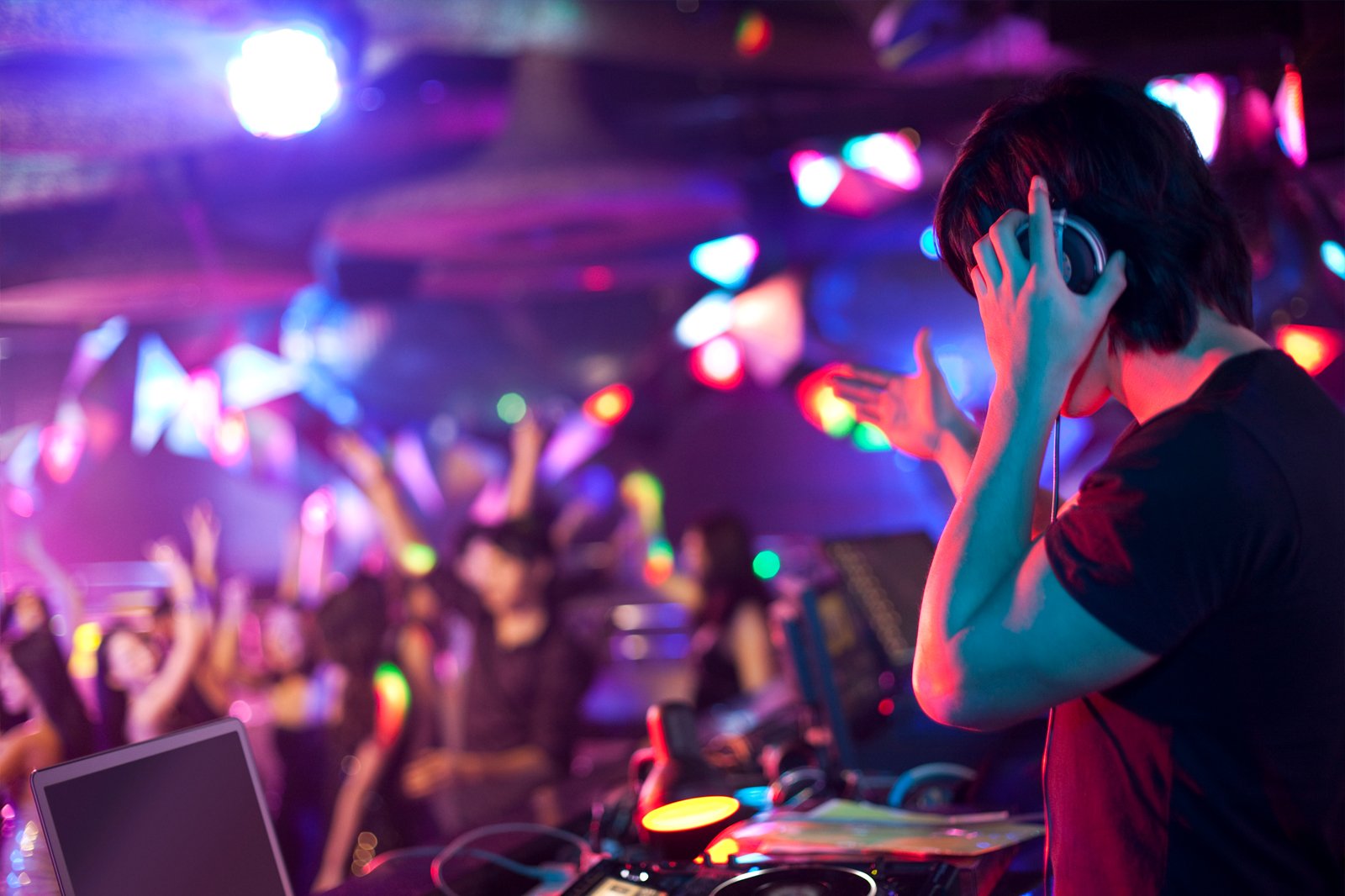 Rising from the ashes of the extremely popular Luxy Nightclub, OMNI has a funky – almost Tron-like – look with exotic show dancers, a cool crowd and hot contemporary music. Being owned by the prominent LOOP Productions, it is sure to attract big-name DJs and be the home of some huge parties.
Location: 5F, No. 201, Section 4, Zhongxiao East Road, Da'an District, Taipei City, Taiwan 106
Open: Wednesday, Friday–Saturday from 10.30pm to 4.30am
Phone: +886 (0)9 8380 3388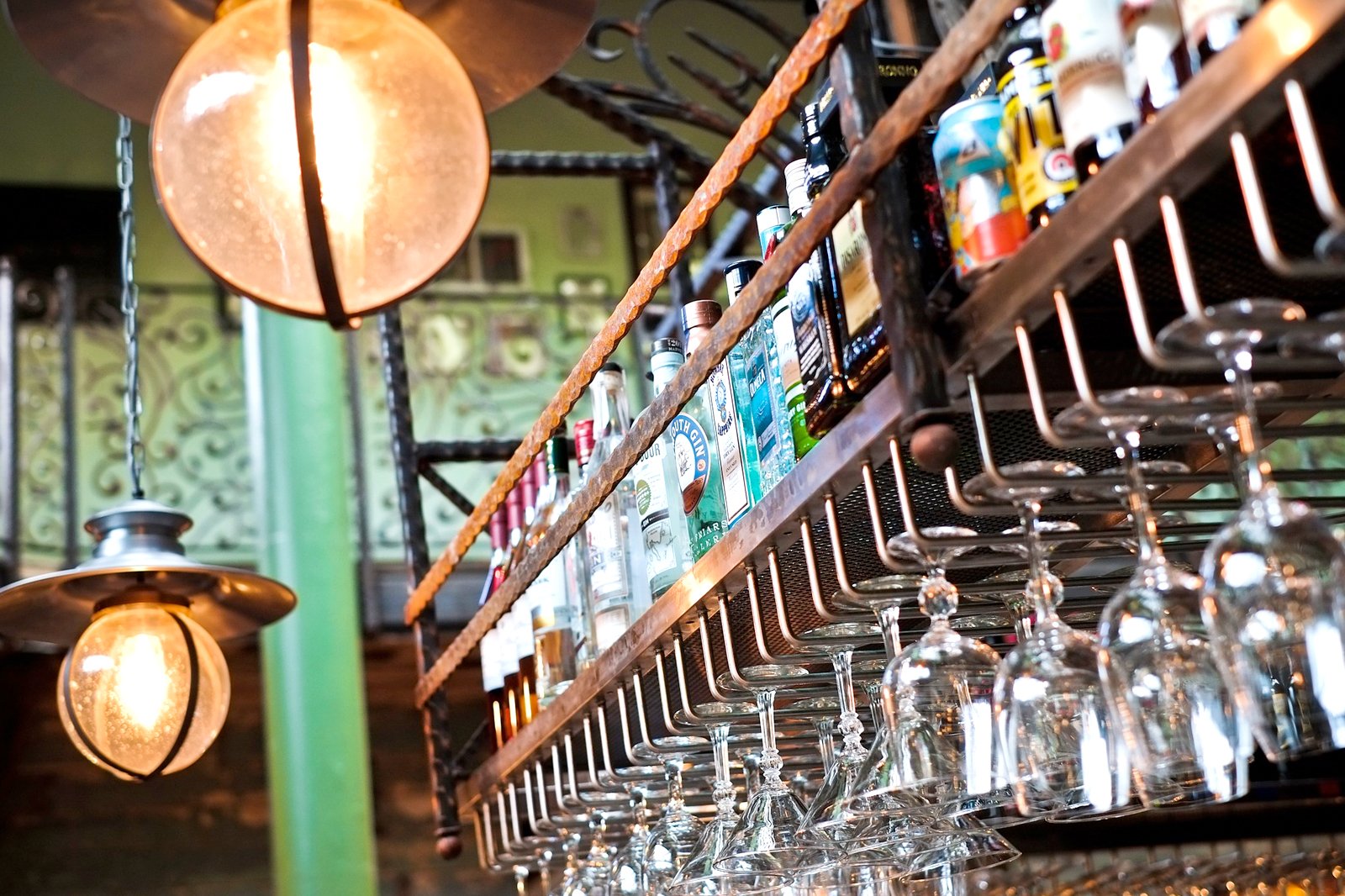 Boldly claiming to be 'Taipei's Only Real Pub', On Tap is a detailed recreation of the British-style drinking spot, to the extent that the logo resembles a London Underground sign. A popular place for watching and even taking part in live sports, it is the home of a darts league and several amateur football teams.
The pub has a very social, friendly atmosphere and, as the name suggests, European draught beers. There's also first-rate pub grub, a pool table and regular popular party nights. It's one of the more popular spots among the local expat community.
Location: No. 21, Alley 11, Lane 216, Section 4, Zhongxiao East Road, Da'an District, Taipei City, Taiwan 106
Open: Monday–Friday from 5pm to late, Saturday–Sunday from 2pm to late
Phone: +886 (0)2 2741 5365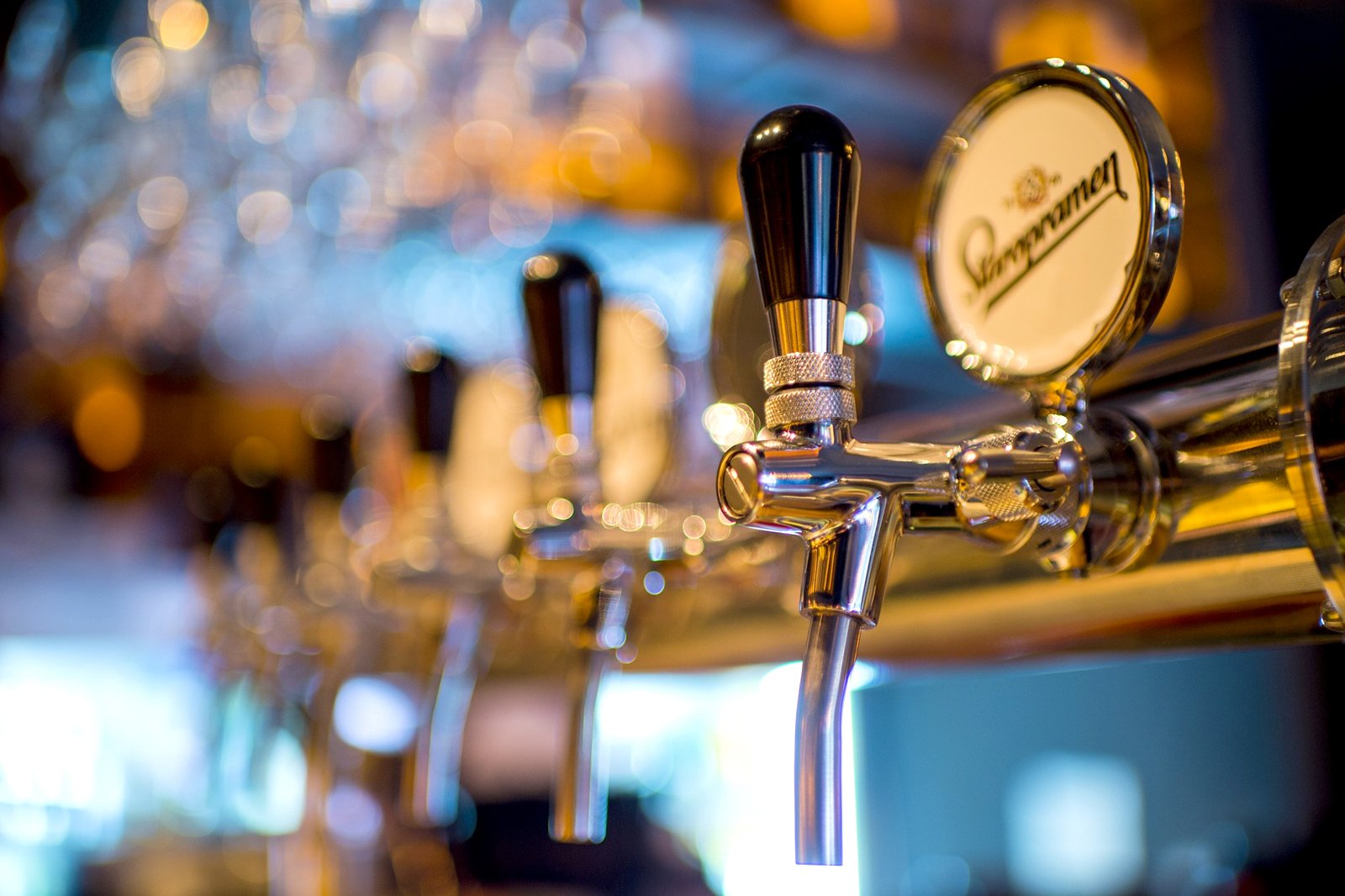 Ounce is Taipei's first speakeasy bar and recreates a 1920s American Prohibition vibe particularly well, to the extent that it even looks like an espresso bar from the outside. Pass through the 'hidden' door to one side, however, and you'll find a fantastic collection of skilfully crafted cocktails.
The décor is heavy on the dark woods, giving the bar a cosy, secretive feel. With a huge range of raw ingredients to work with, the bartenders are the stars of the show, throwing together unique concoctions with impressive displays of skill and dexterity, as well as building the fun and friendly atmosphere.
Location: No. 309, Section 4, Xinyi Road, Da'an District, Taipei City, Taiwan 106
Open: Daily from 6pm to late
Phone: +886 (0)2 2703 7761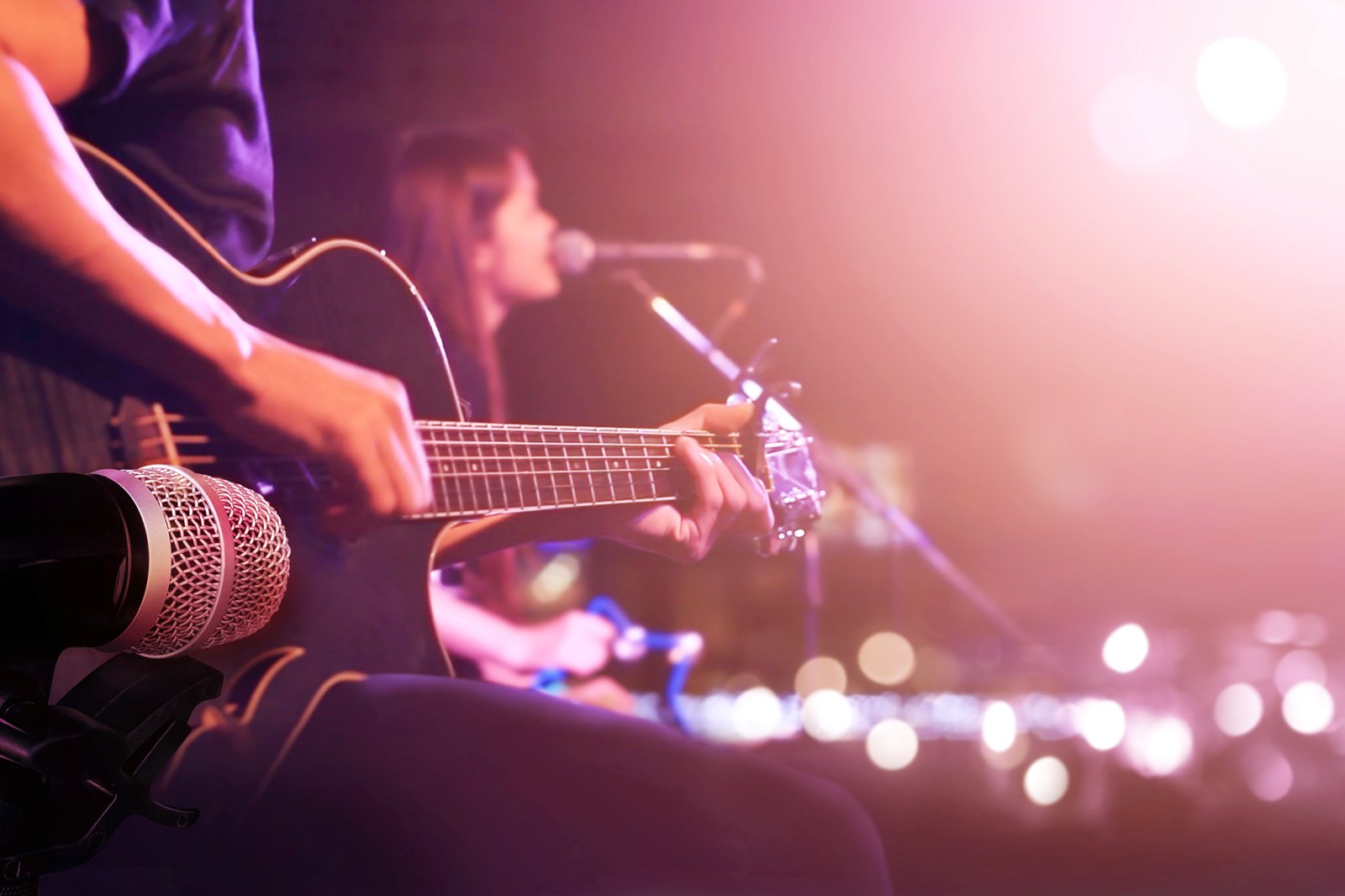 Revolver is a well-established favourite in the underground music scene in Taipei, with some of the top bands and DJs playing in a friendly rock 'n' roll atmosphere. Covering 3 floors, Revolver caters to many tastes, though the live music stage on the 2nd floor is a particular favourite. The 3rd-floor lounge bar and ground floor street bar are both cool places to chill out and have a drink with friends, particularly with the famously low beer prices – as mere NT$115 for a pint! There are also craft beers and imported European lagers from about NT$180.
Location: No. 1-2, Section 1, Roosevelt Rd, Zhongzheng District, Taipei City, Taiwan 100
Open: Daily from 6.30pm to late
Phone: +886 (0)2 3393 1678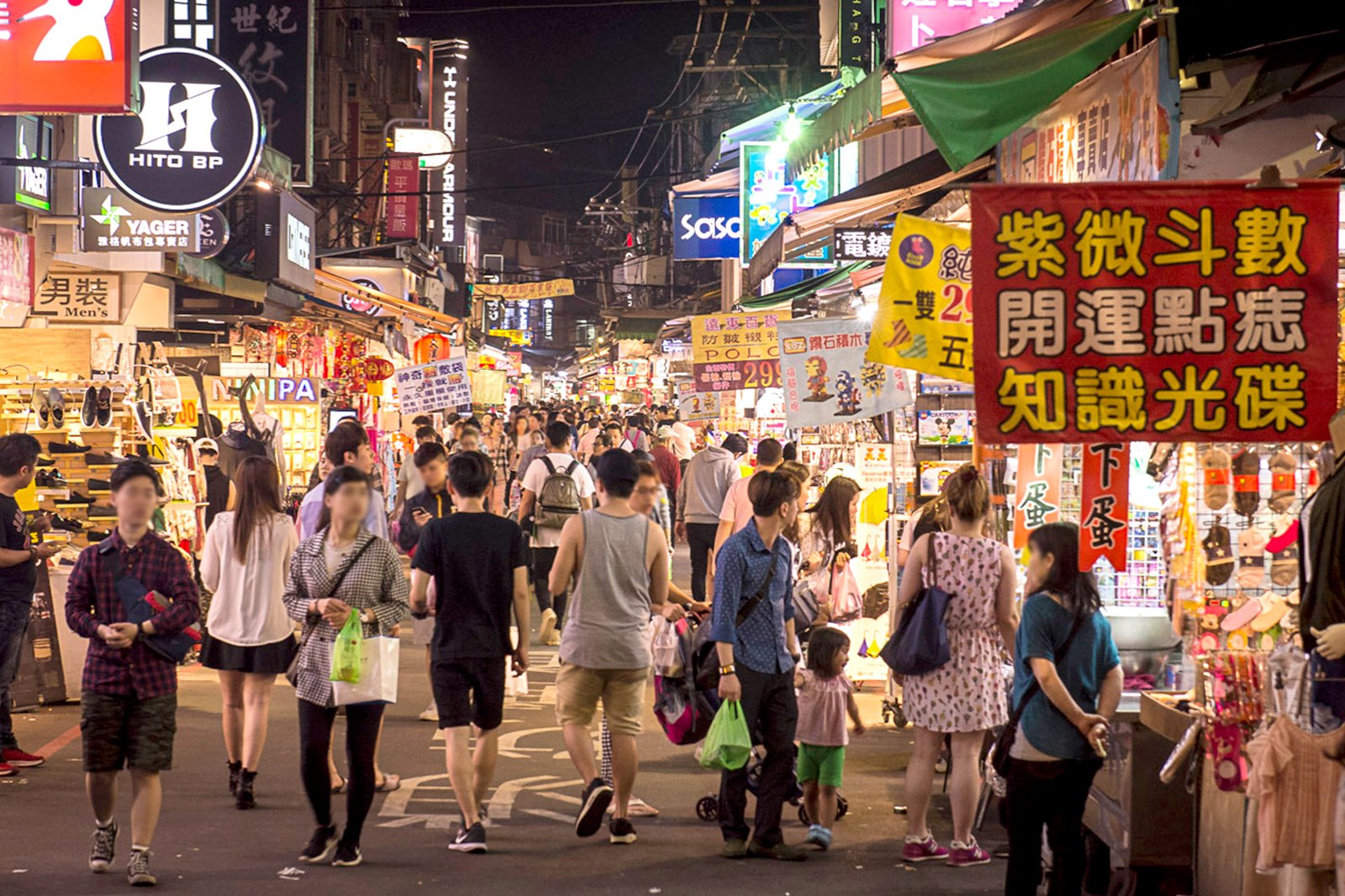 Visiting a night market may not be your first thought when it comes to planning a night out, but Taipei's offerings are extremely popular with locals as well as tourists. Shilin Night Market, in particular, has a great deal of variety to offer. It is focussed around the Yangming Theatre and Cicheng Temple – both of which are worth visiting – and the surrounding streets are home to popular cinemas, karaoke bars and video arcades. The selection of street food available is unrivalled and is one of the main attractions of the market. If you still have energy left over after all that, you could always pick up a few bargain souvenirs, too.
Location: No. 101, Jihe Road, Shilin District, Taipei City, Taiwan 111
Open: Monday–Friday from 4pm to midnight, Saturday–Sunday from 3pm to 1am
Couples
Families
Shoppers
Food
Nightlife
photo by Doug Donaldson (CC BY 2.0) modified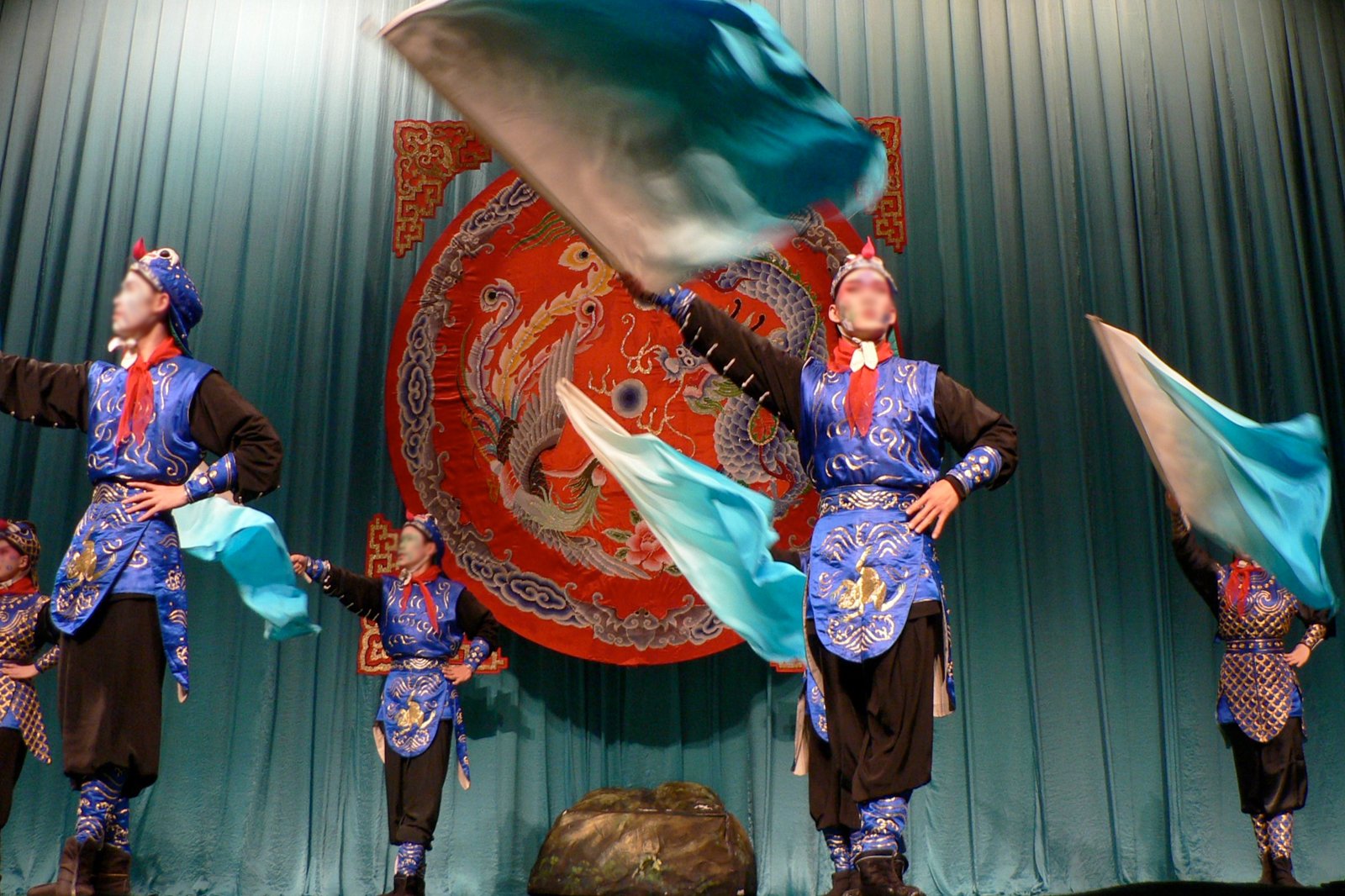 This first-class theatre presents a showcase of Taiwan's broad and fascinating culture. Featuring aboriginal dance and music, local skills, folklore, traditional opera, martial arts displays and more, it is a highly enjoyable, educational, family-friendly performance.
Taipei Eye is particularly renowned for the quality of the Beijing opera section, which is usually the focus of the second half of the show, the first half being focussed on Taiwan's aboriginal culture. The whole show changes every 3 months, keeping it fresh and exciting and always worth a return visit.
Location: No. 113, Section 2, Zhongshan N Rd, Zhongshan District, Taipei City, Taiwan 104
Open: Mondays, Wednesdays and Fridays from 8.00pm to 9.00pm, Saturdays from 8pm to 9.30pm
Phone: +886 (0)2 2568 2677
photo by David Monniaux (CC BY-SA 3.0) modified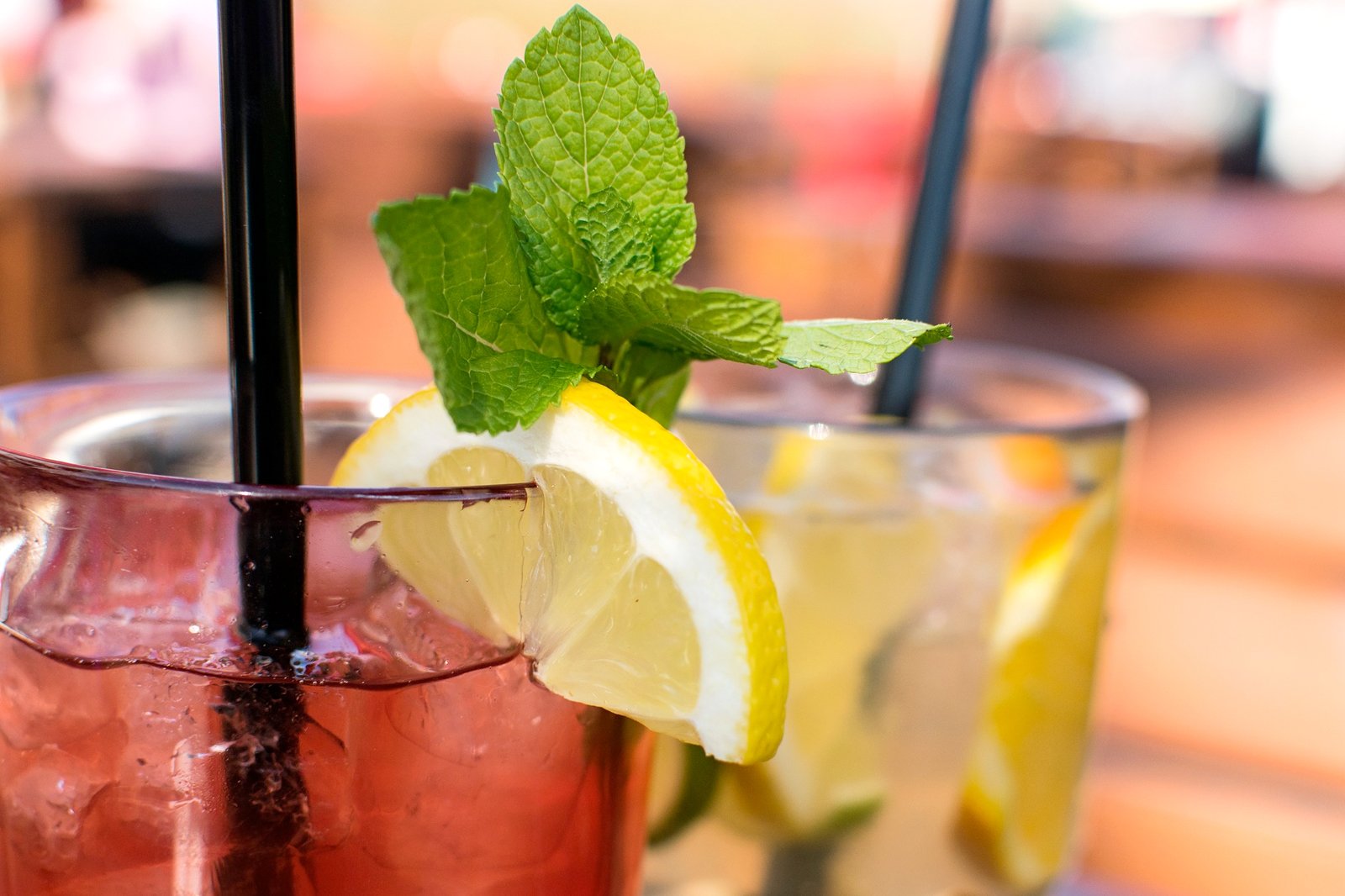 Woobar, on top of the W Taipei hotel, is practically the only rooftop pool bar in the city, and is a popular party place as a result. The home of regular pool parties, Woobar features a modern, colourful style, with a number of fruity signature drinks, including citrus-infused vodka.
The food offerings are likewise unique and include vanilla vodka with premium chocolate crème. The poolside location gives the place a laidback, tropical atmosphere in the middle of the city.
Location: W Taipei, No. 10, Section 5, Zhongxiao East Road, Xinyi District, Taipei City, Taiwan 110
Open: Daily from 11am to late
Phone: +886 (0)2 7703 8887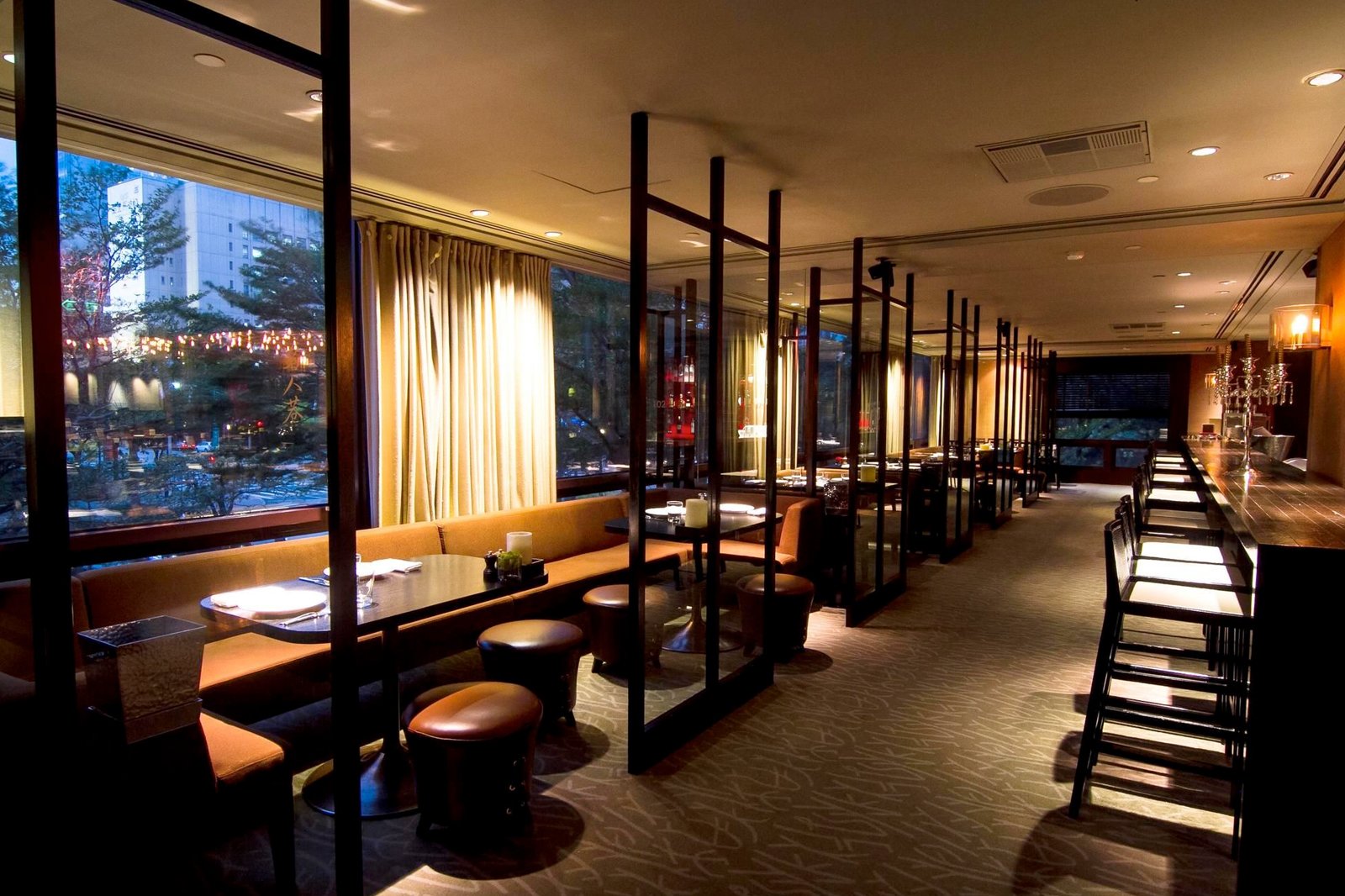 Ziga Zaga is one of the restaurants of the Grand Hyatt Taipei and attracts an elite crowd. When the disc jockey takes over at 10pm, the place rocks. However, it's not just for the young crowd and over-40s can still feel comfortable here. The place is a little expensive, but it attracts a particular class of people. As a restaurant, it has a classic cocktail menu and excels in Italian cuisine.
Location: 2nd Floor, Grand Hyatt Taipei, No. 2, Songshou Road, Xinyi District, Taipei City, Taiwan 110
Open: Tuesday–Sunday from 11.30am to 2pm and 6pm to midnight (closed on Mondays)
Phone: +886 (0)2 2720 1200