Eating Thai boat noodles at Victory Monument is a must-do for first-timers in Bangkok. Head over to Ratchawithi Road (north of the famous roundabout intersection) to find local restaurants serving up these delicious, miniature bowls of noodles along a klong (canal).
Also known as Boat Noodle Alley, it's often packed with local students slurping their way through bowl after bowl of noodles. If eating outdoors with views of the rather murky canal sounds a bit too much, there are plenty of indoor and air-conditioned rooms along the alleyway.
Thai Boat Noodles at Victory Monument - one of the highlights of 8 Best Local Restaurants in Bangkok (Read all about Bangkok here)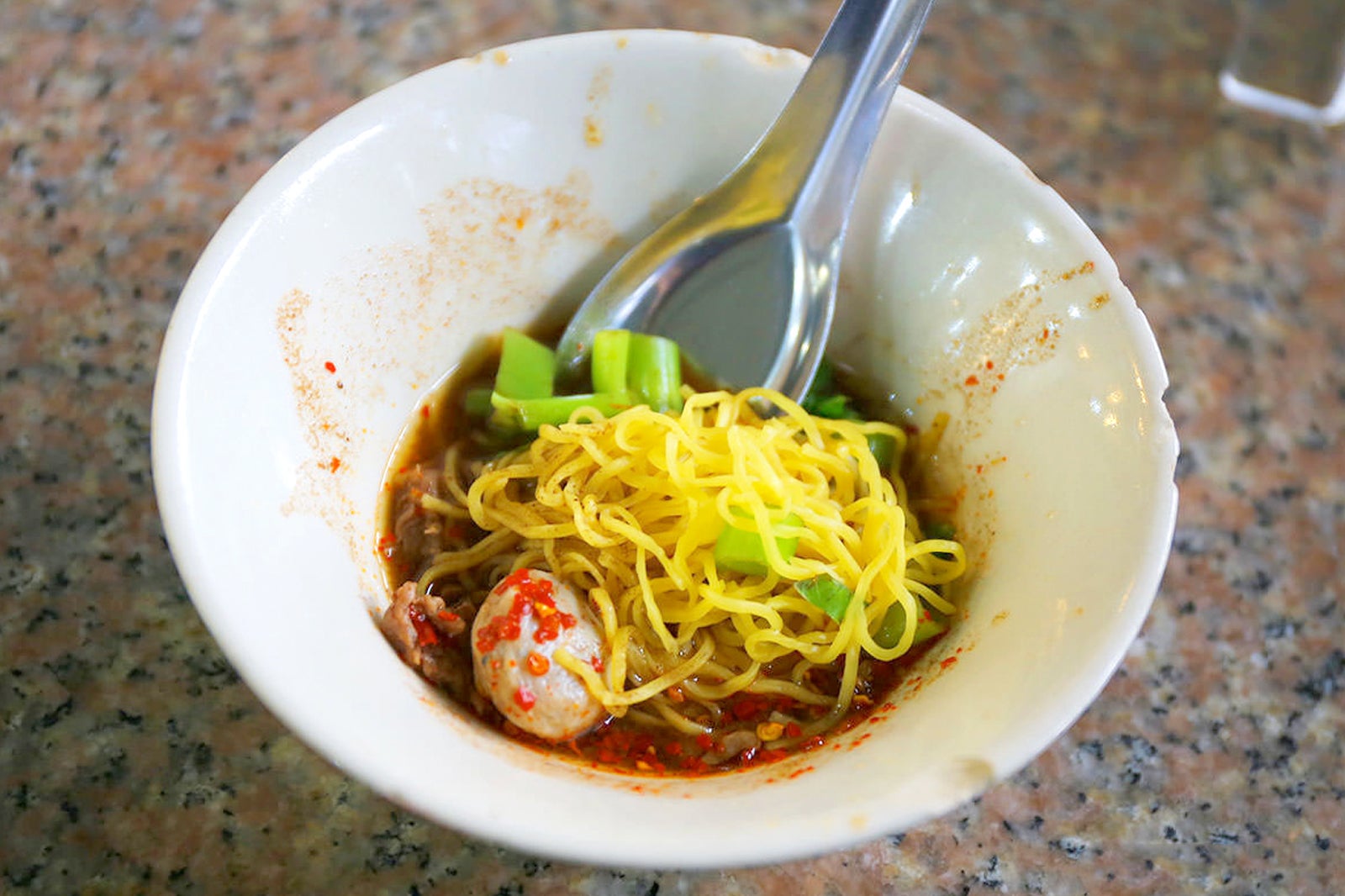 How to order Thai boat noodles at Victory Monument
The concept of guay diow rua (boat noodles) is simple – restaurants serve tiny bowls of bite-sized portions of either sen lek (rice vermicelli) or ba mee (yellow egg noodles) with meat or tom yum soup, topped off with fresh herbs. You can choose between beef, pork or fish balls. For extra flavour, you can add dried chilli and fish sauce.
The bowl's small size is the unique selling point of Boat Noodle Alley in Bangkok. It's common to see locals order dozens of bowls at a time, which are then stacked high on the tables for an all-important photo op. For those who manage to sink more than 10 bowls of noodles, they usually get a free drink as a reward. A bowl of Thai boat noodles typically costs around 20 baht, but it depends on the restaurant and toppings you choose.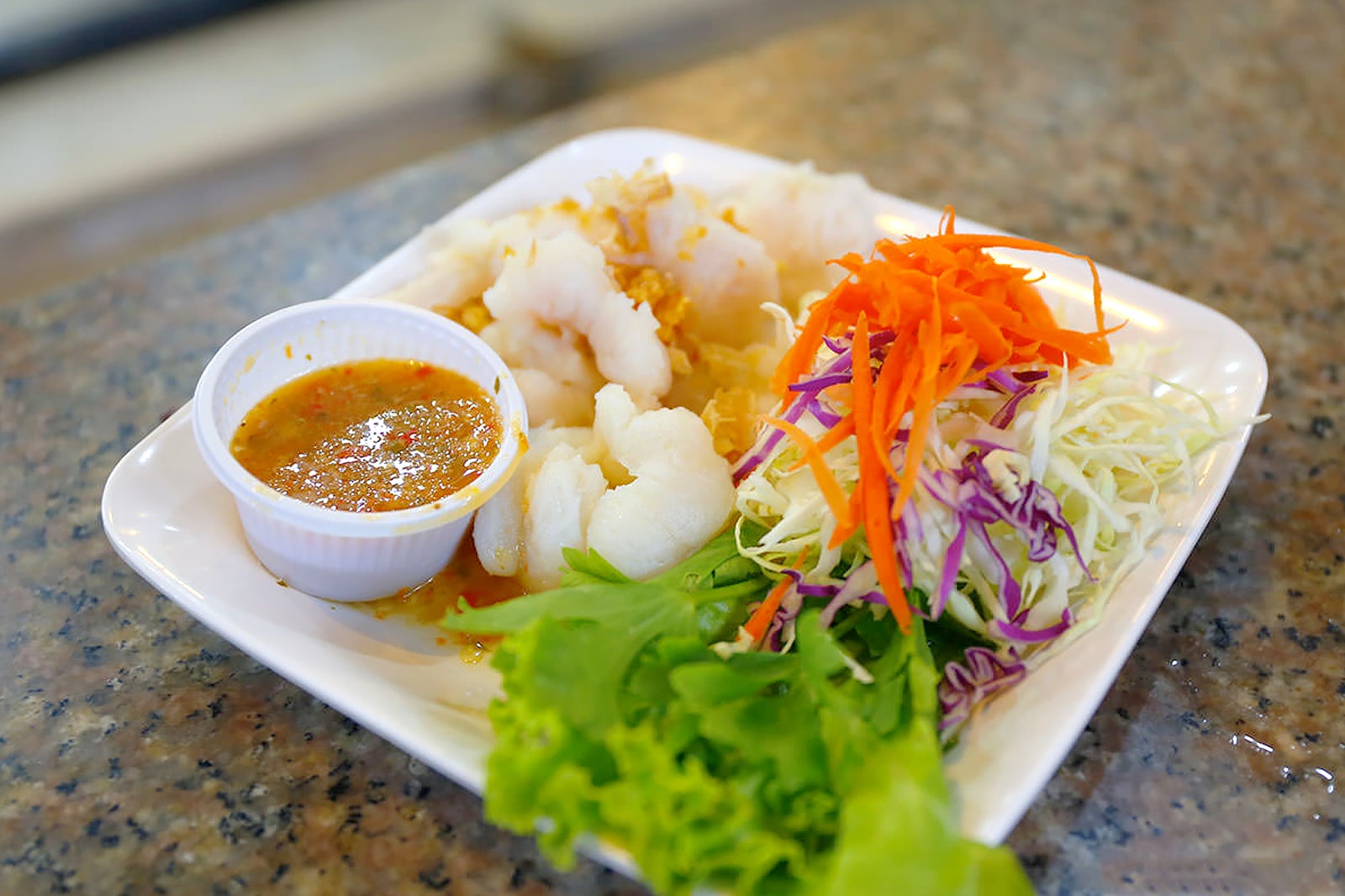 Good to know about Boat Noodle Alley in Bangkok
Most guay diow vendors in Bangkok serve portions that are enough for a single meal, but Boat Noodle Alley carries on the age-old tradition of offering bite-sized servings – this practice helped prevent noodle spillage while trying to eat on a boat.
You can get to Victory Monument's Boat Noodle Alley by taking the BTS train to Victory Monument (Anusawari) Station. Follow the long, elevated skywalk north over the roundabout, and walk down a flight of steps overlooking the canal. The row of boat noodle restaurants on the right-hand side should be easy to find.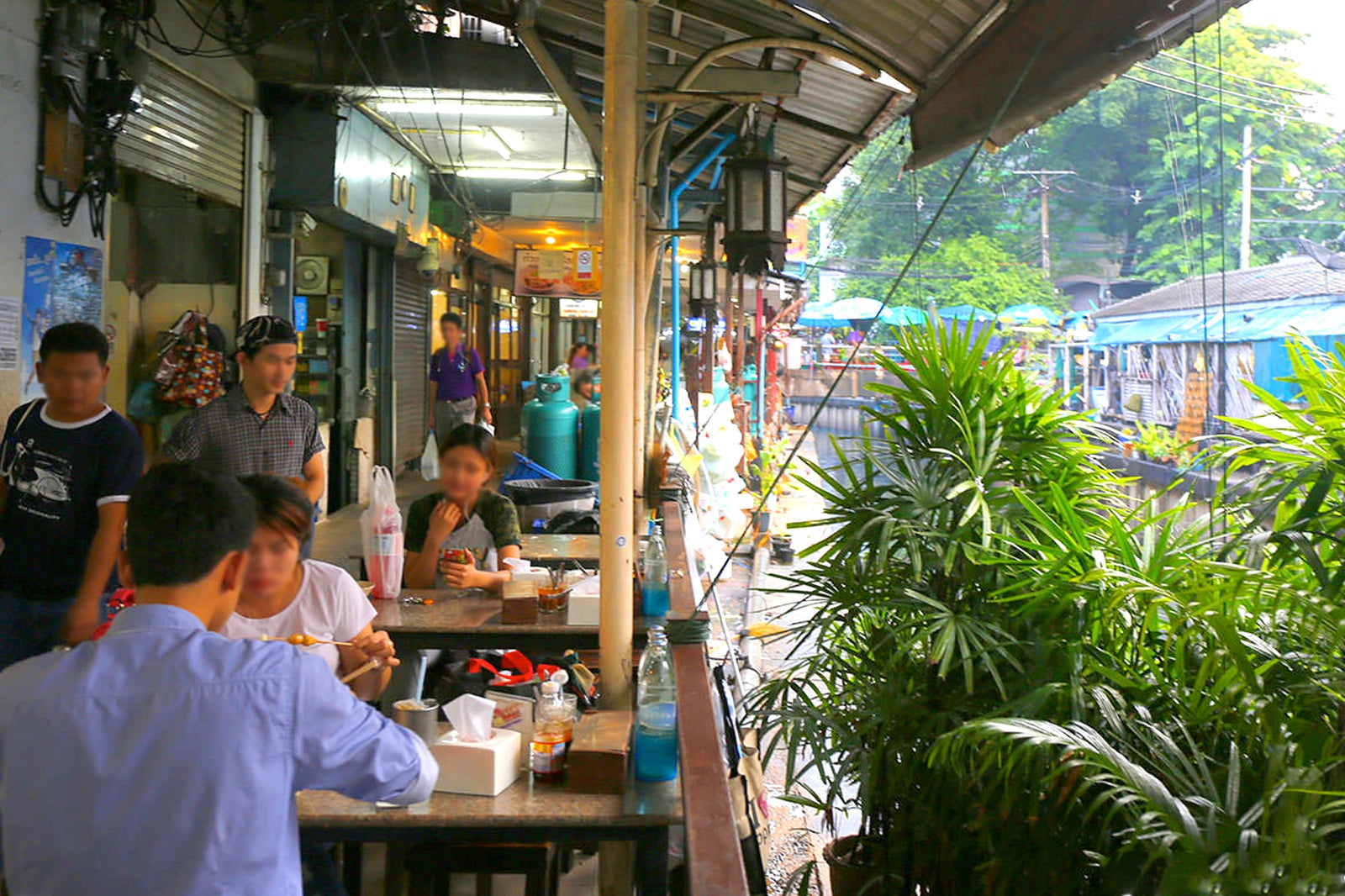 Thai Boat Noodles at Victory Monument
Location: Ratchawithi Rd, Phaya Thai, Ratchathewi, Bangkok 10400, Thailand
Open: Daily from 10.30am to 9pm (some stalls close or open early)
Back to top