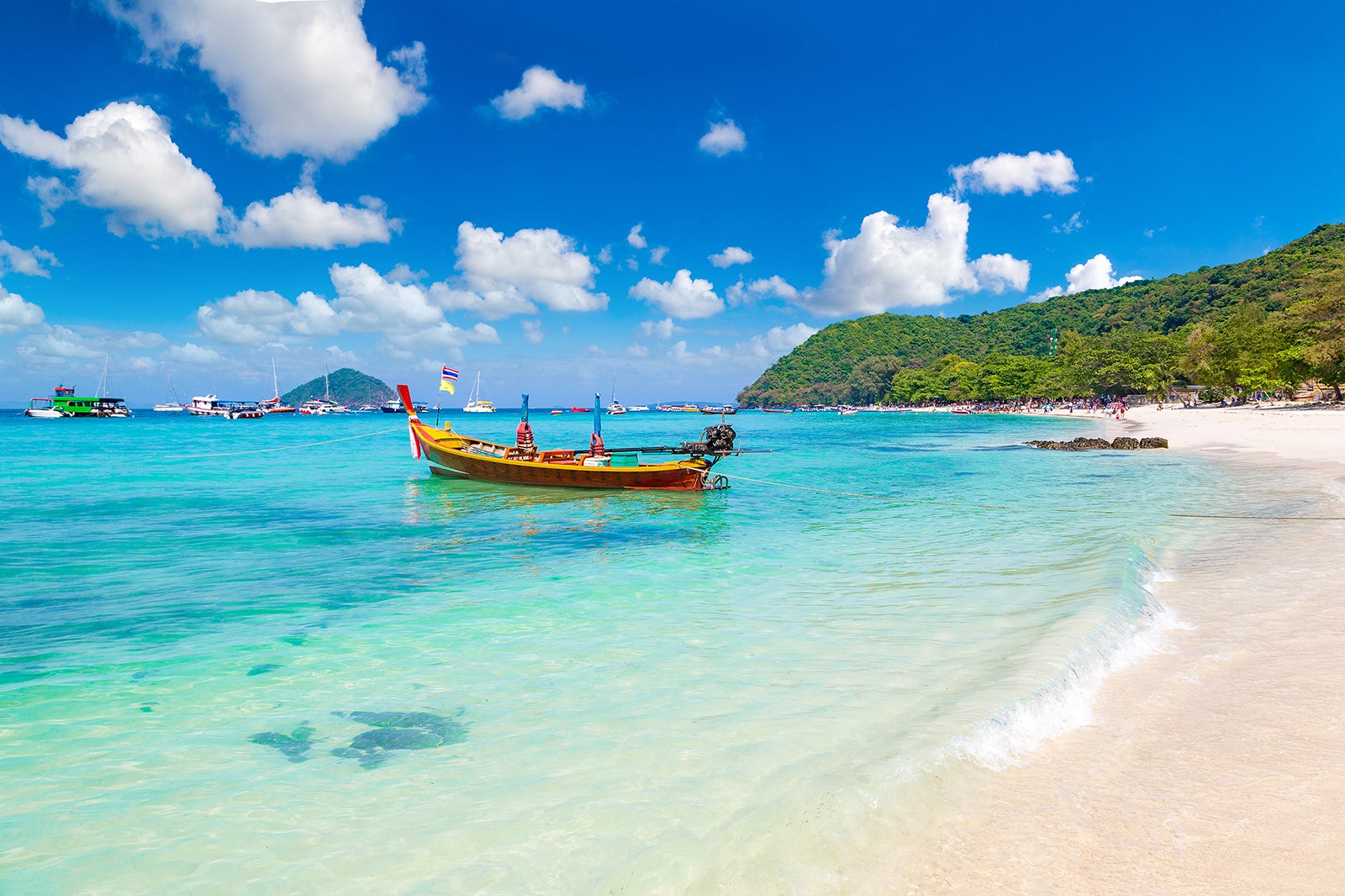 Coral Island, known locally as Koh Hae or Ko He, is a beautiful getaway destination around 3 km southeast of Phuket. The island has 2 main beaches: Long Beach and Banana Beach. Snorkelling off Banana Beach is a thrilling experience. If you go out far enough from Long Beach, you'll also have a lot to discover at its impressive coral reef.
The island is beautifully calm at night but can get quite busy during the day. Peace and quiet can be found at the extremities of both beaches. You can rent deck chairs and sun loungers, but these usually come free for those on day tours. Coral Island Resort usually includes lunch with their day tours, though those who come on their own can easily find a restaurant on the island.
Coral Island in Phuket - one of the highlights of 9 Best Islands Around Phuket and 12 Best Things to Do in Chalong Bay (Read all about Phuket Province here)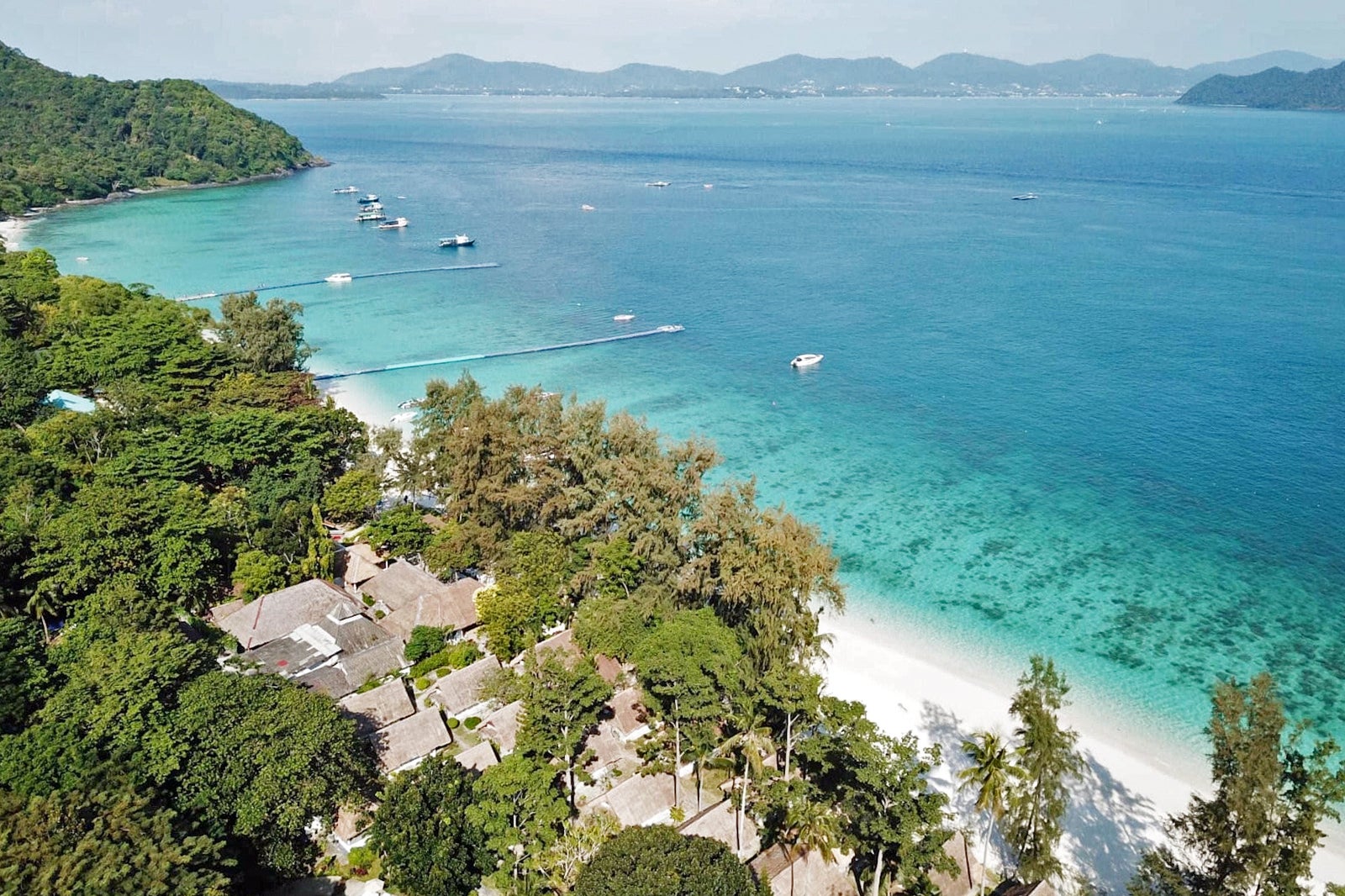 What to do on Coral Island
Both beaches have a lot of water sports activities, including banana boats, canoes, and snorkelling. There's a speedboat on Long Beach that can take you out for a brief parasail outing.
Coral Island Resort organises batik-painting classes and scuba diving classes in English, Chinese and Thai. At the eastern end of Long Beach, you'll find an open-air pavilion used for massages.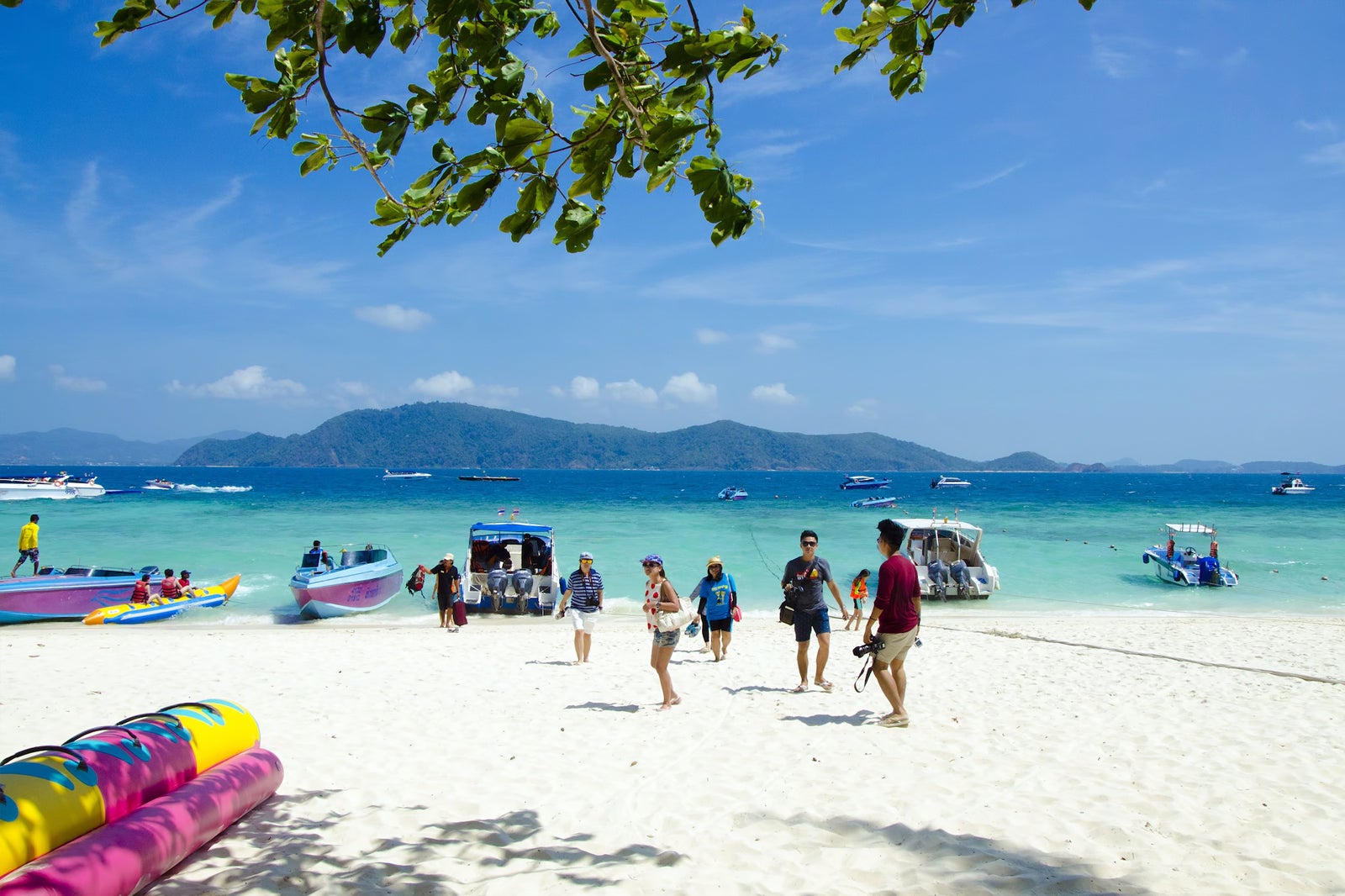 How to get to Coral Island
You can get to Coral Island by renting a long-tail boat at either Rawai Beach or Chalong Pier. If you want to travel by speedboat, book a snorkelling trip from Chalong to get to the island within 15 minutes. You'll be provided with a snorkelling mask and fins, as well as a buffet lunch.
If you land at Long Beach but want to check out Banana Beach, there is a trail at the eastern end of Long Beach that leads through a jungle. It takes around 15 minutes of hiking on uneven surfaces – not quite suitable for the elderly or those with small children.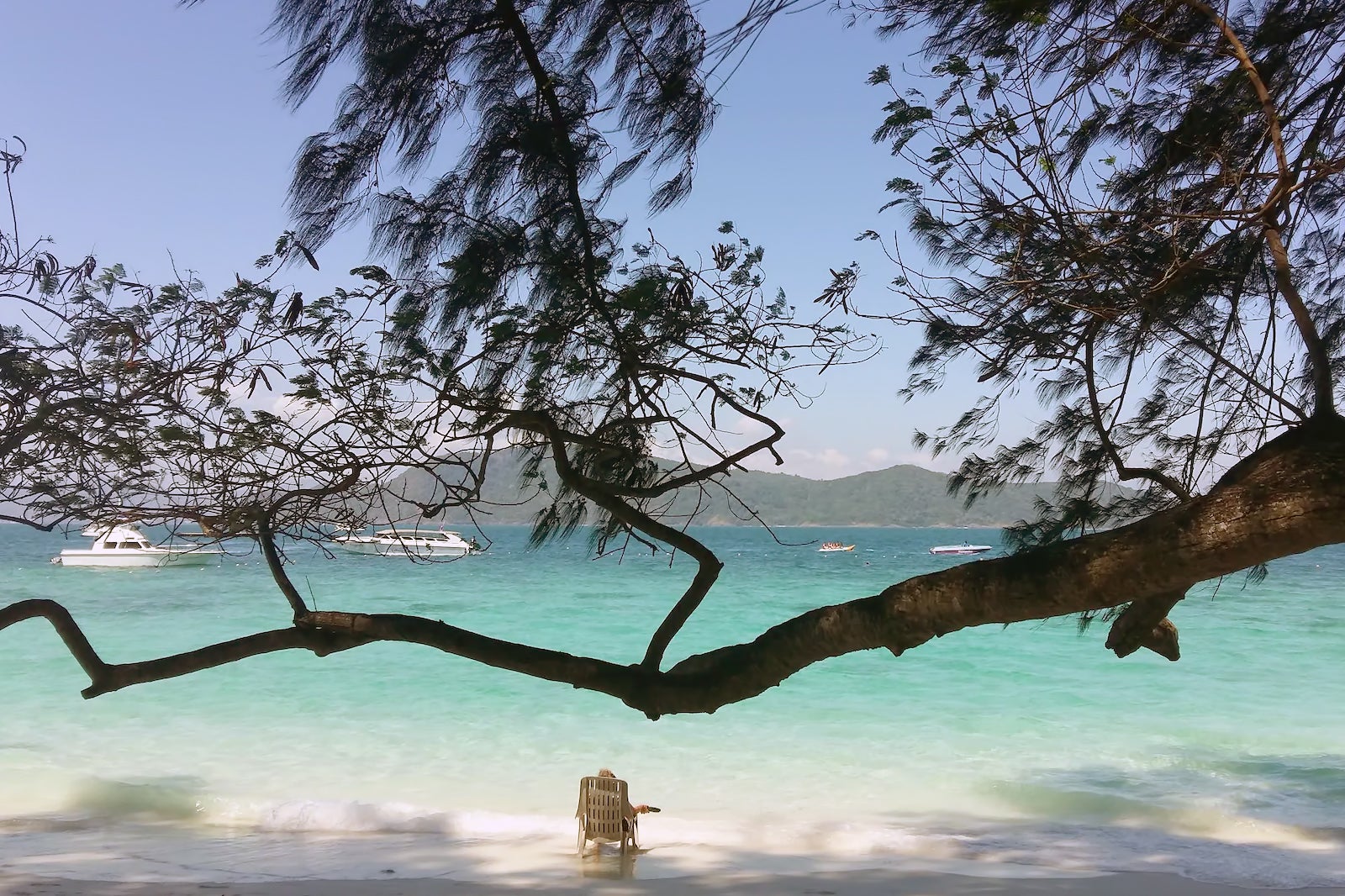 Coral Island in Phuket
Location: Ko He, Rawai, Muang, Phuket, Thailand
Back to top