10 Best Things to Do in Sarasota
What is Sarasota Most Famous For?
Sarasota is a nature lover's playground with the Gulf of Mexico at its doorstep . The biggest attraction is the collection of spectacular white-sand beaches, but you'll also find mysterious mangroves and sprawling parks to explore.
This seaside city of around 50,000 is also a hive of cultural activity, with its live theatre shows, art galleries, symphonies, museums, bustling restaurants and nightlife spots. Once the headquarters of the Ringling Brothers Circus, vestiges of the Ringling family's fortune remain in Sarasota through their palatial properties and art collections they amassed that are now on public display. If you're planning a visit to Sarasota and wondering what to see and do, here are a few ideas to get you started.
What are the best things to do in Sarasota?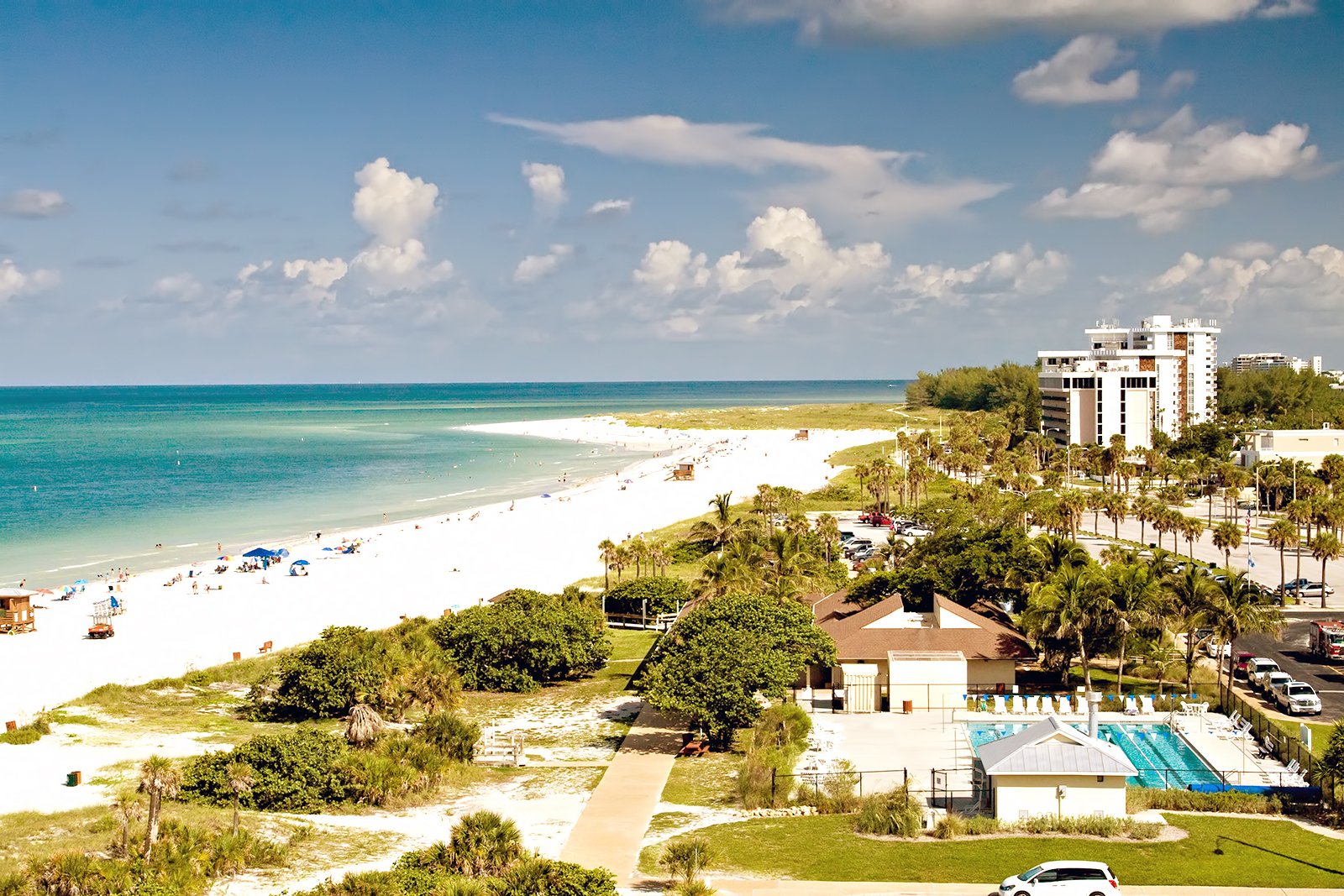 Start the day at Lido Key Beach
A tranquil stretch of flour-soft sand
Pitch your umbrella, roll out your beach blanket, and get ready for some sea-breezy rest and relaxation at this idyllic white-sand beach less than 15 minutes away by car from downtown Sarasota.
Gaze at the seagulls swirling overhead as your toes sink into the powdery sand. Go for a refreshing dip in the sea, or try a bit of surfing or surf fishing. Walk to nearby St Armand's Circle for a breakfast break at the Blue Dolphin Café and a bit of shopping. Do keep an eye out for "no swimming" warning signs as the currents are strong in some places in Sarasota.
Couples
Families
Photo
Budget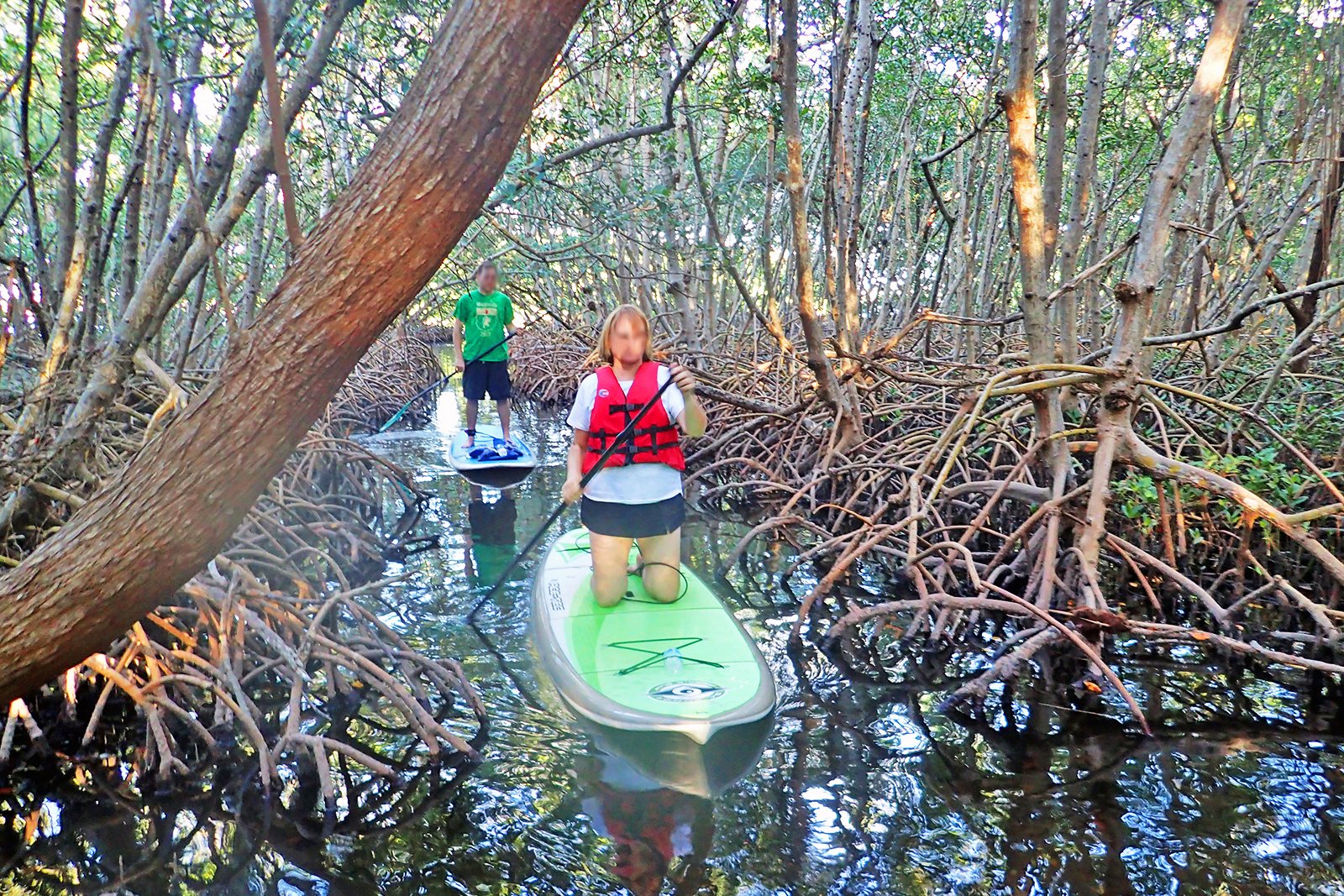 Take a peaceful kayak paddle through the mangroves
Discover a coastal labyrinth of twisty trees
Imagine paddling through a maze of trees rising from the sea with only birdsong and the gentle splashing of paddles disturbing the peace. Look for fish and crabs in the clear sea water, or search for manatees bobbing through the water as they graze for sea grass. Watch as hungry comorant birds dive for fish or just enjoy the scenic surrounds as you glide through the water.
The park runs 2-hour guided kayaking tours daily at 10am and 1.30pm, or you could rent a kayak and set off on your own mangrove adventure. Tours and rentals by private operators are also easy to arrange.
Location: Ted Sperling Park, Lido Key, 190 Taft Drive, Sarasota, Florida, USA
Phone: +1 941 302 2677 (for park-run tours)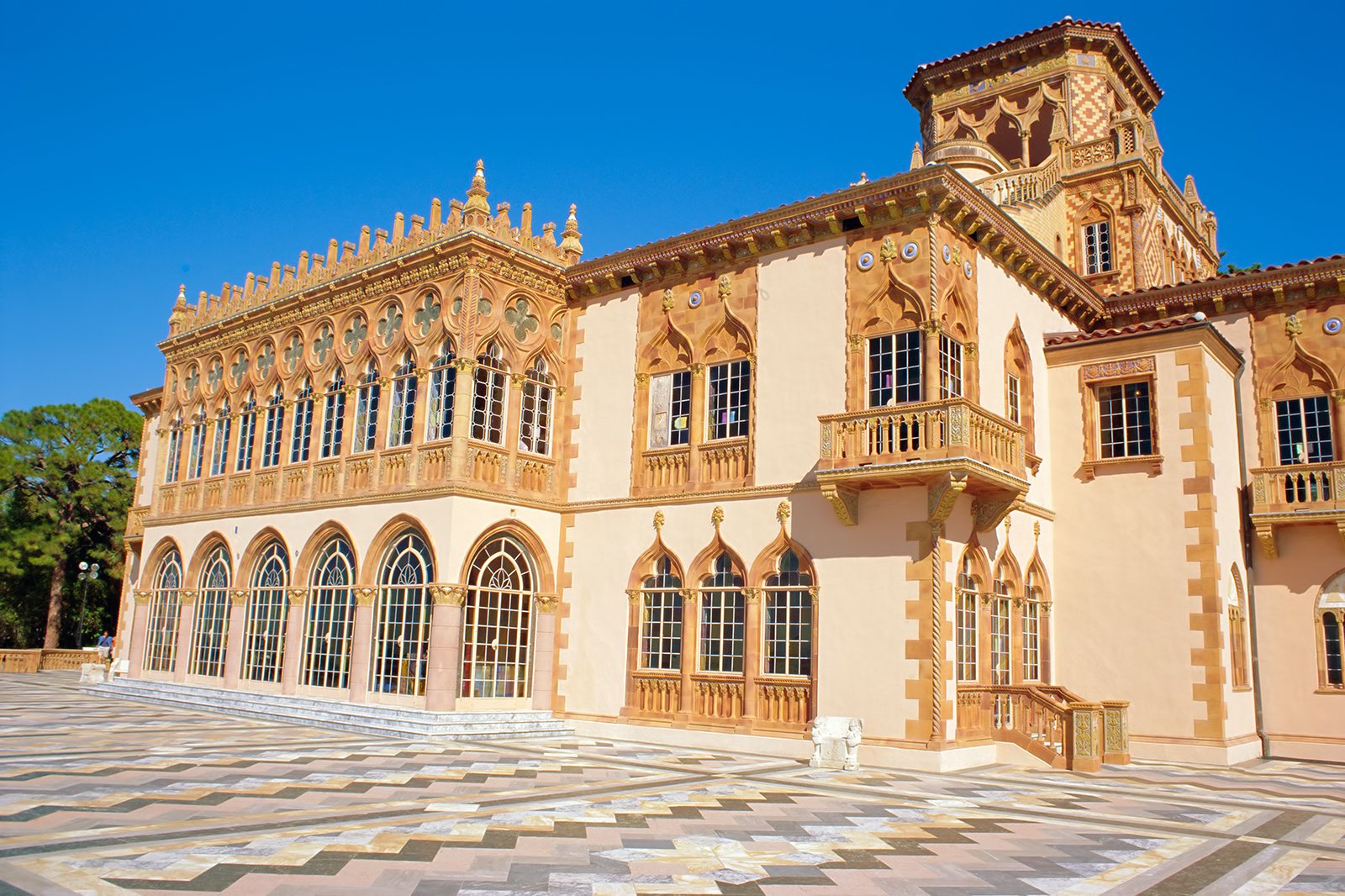 Explore The Ringling Museum of Art
See the house that the circus built
Found in the former home of famed circus entrepreneur John Ringling and his wife Mable, this art and culture collection features antiquities and Asian art, more than 300 paintings by Old Master artists, plus thousands of circus art pieces and artefacts.
Entry tickets of about $25 for adults include guided tours of both the Museum of Art and the Circus Museum, which are given through the day. Stroll through the impeccable rose gardens, or pay a bit extra for a tour inside Ca' d'Zan Mansion, the 56-room Venetian Gothic palace that was once the Ringlings' winter home.
Location: 5401 Bay Shore Road, Sarasota, Florida, USA
Open: Daily from 10am to 5pm (Thursday until 8pm)
Phone: +1 941 359 5700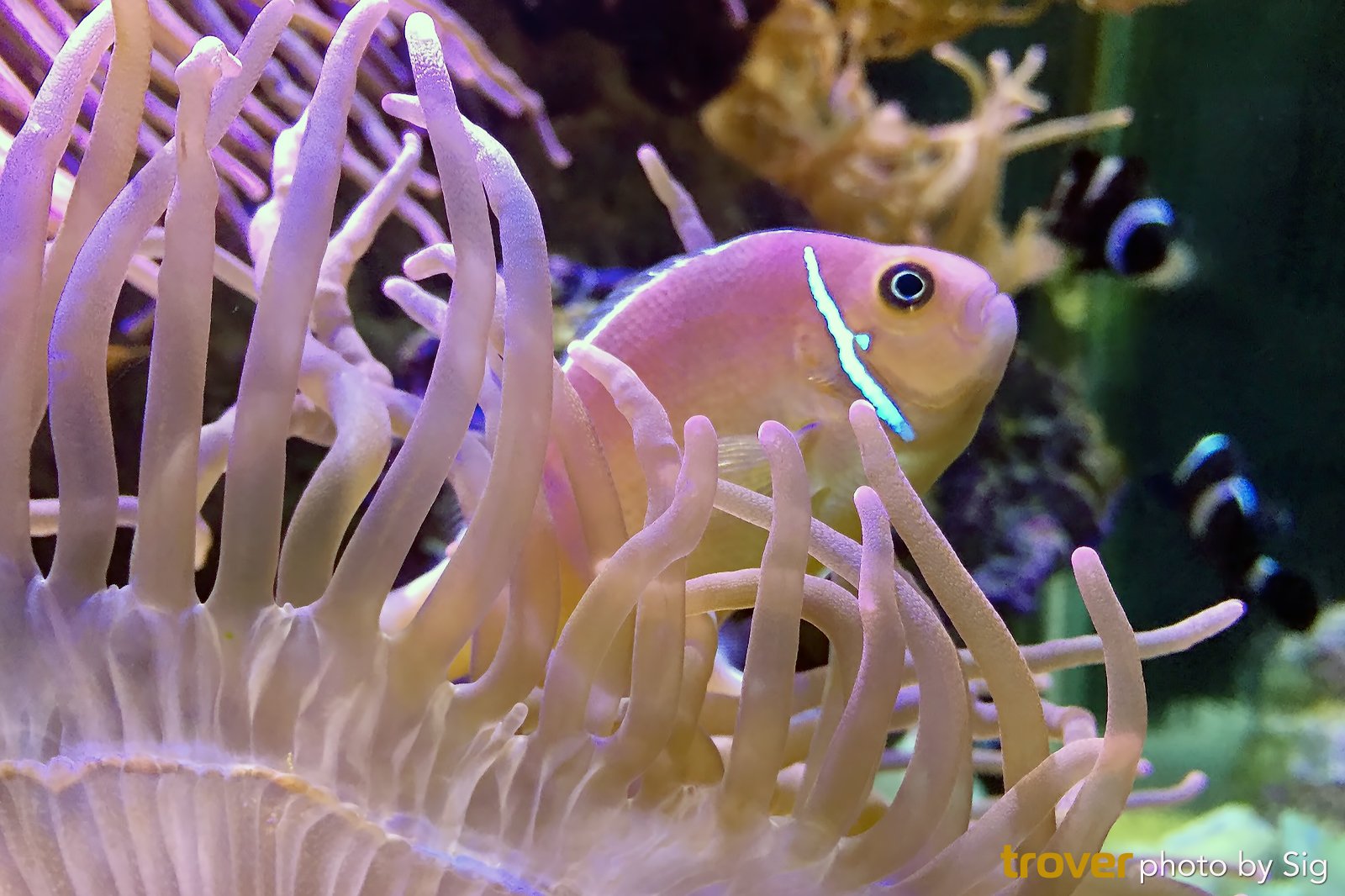 See colourful sea life at Mote Marine Laboratory & Aquarium
Allow plenty of time to linger in the Shark Zone
As a thriving ocean research centre, Mote aquarium takes you on a deep dive of discovery about the life under the sea, well beyond simply watching fishes swim around. Find more than 100 sea creatures including sharks, manatees, sea turtles and coral, with informative exhibits throughout. For an extra charge, you can go opt for the shark encounter experience, helping the Mote staff feeding the sharks (from a safe distance).
Visit on a Saturday morning to join their bay walking tour, a guided nature walk around the mangroves of Sarasota Bay. Entry tickets are about $24, with discounted rates for kids.
Location: 1600 Ken Thompson Parkway, Sarasota, Florida, USA
Open: Daily from 10am to 5pm
Phone: +1 941 388 4441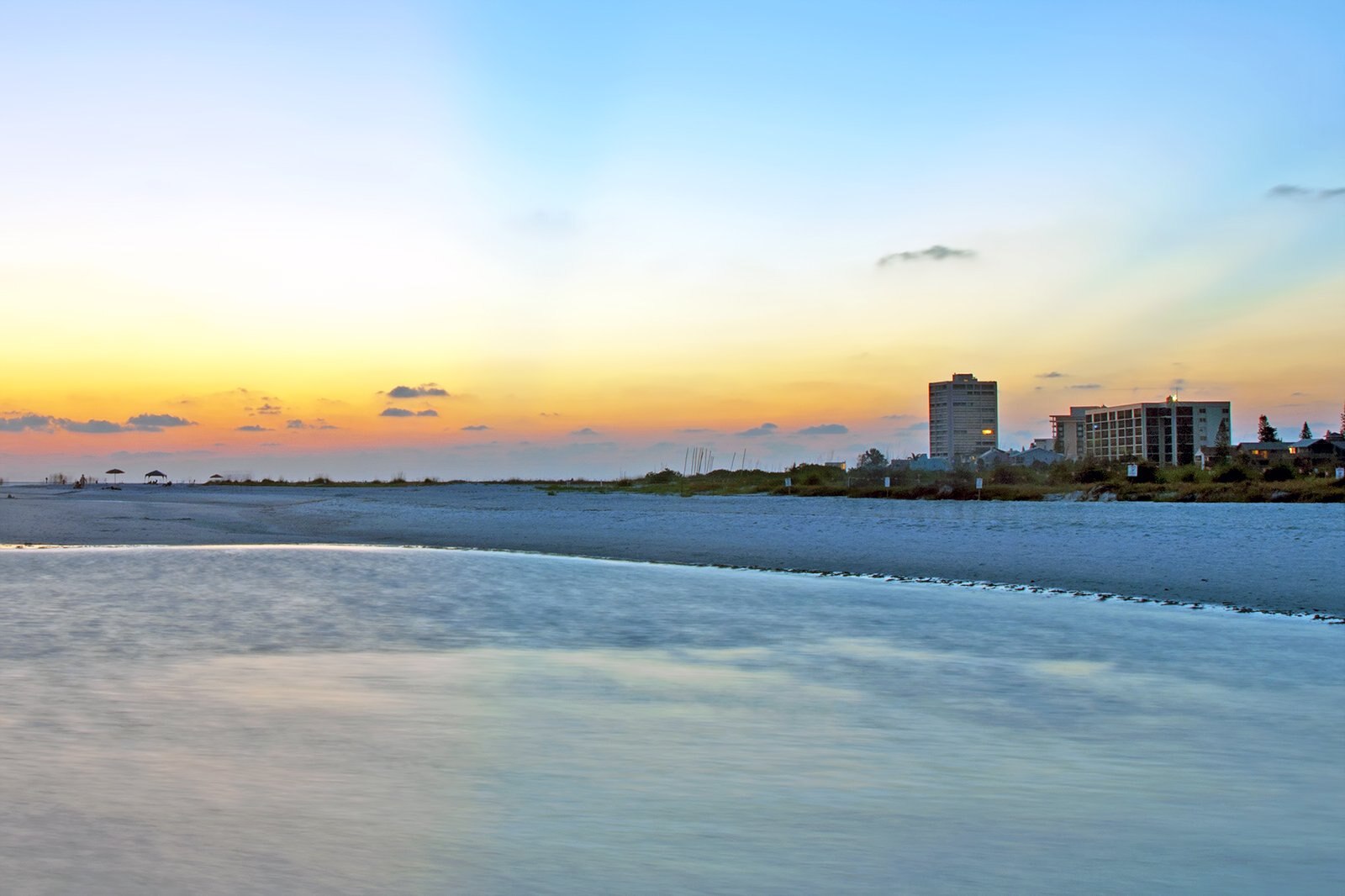 Shop and stroll around Siesta Key Village
And don't miss the drummers' circle
While the beach is the main attraction on the barrier island of Siesta Key, you could spend a leisurely day in the village exploring its shops, going for a spa treatment or sipping cocktails while relaxing at a bar. There's no shortage of dining choices, too, with places like the Lobster Pot and Siesta Key Oyster Bar serving fresh local seafood.
Visit on a Sunday to catch the farmer's market with tasty food and local arts and crafts for sale. Later on, head to the beach to dance on the sand at the drum circle session, which happens every Sunday from 5pm to 10pm.
Couples
Families
Shoppers
Food
Nightlife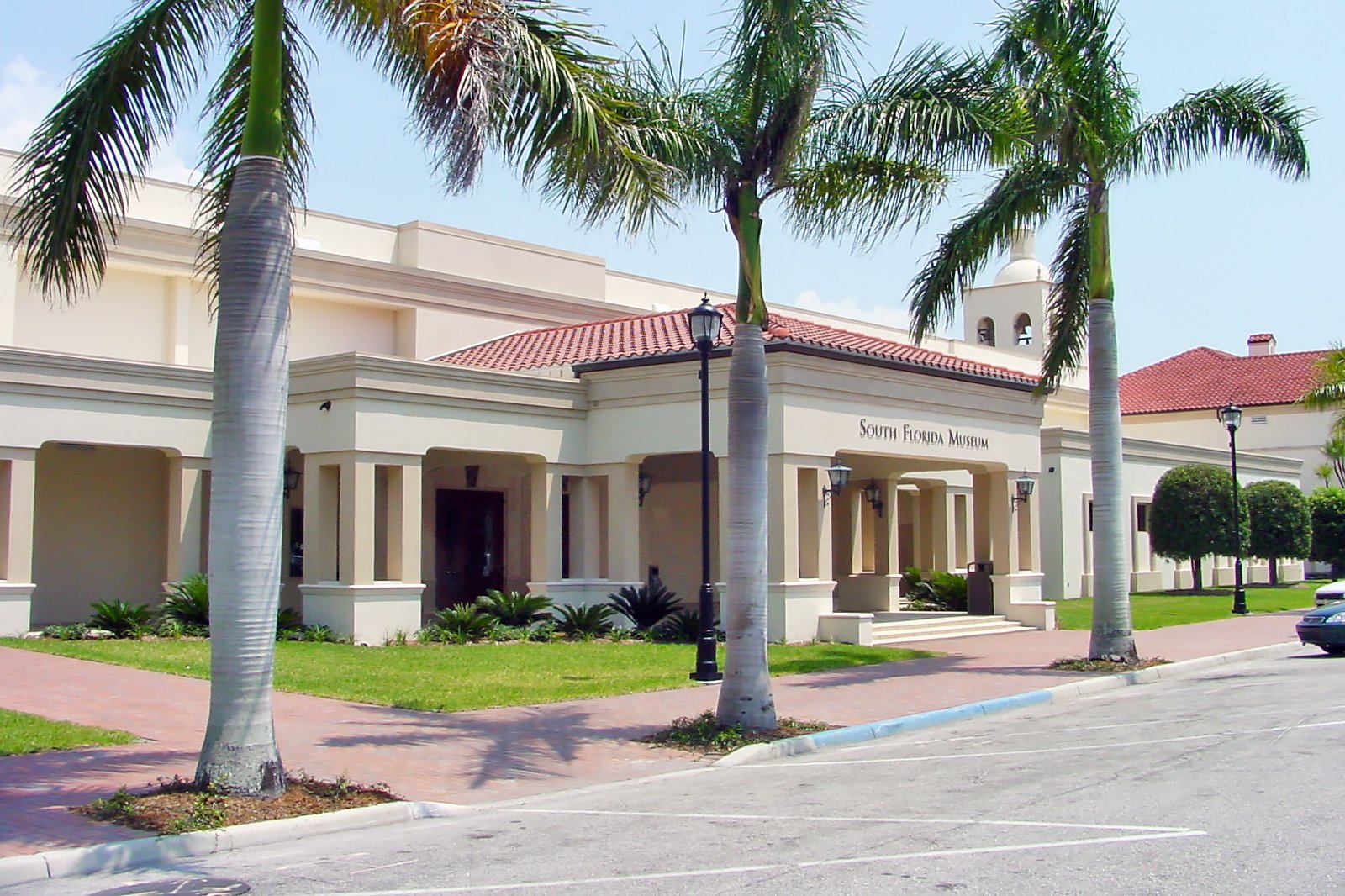 Get up-close to the Mastadon at South Florida Museum
See stars in the planetarium
Whether you're into astronomy, archaeology or aquatic life, you'll find something of interest at the South Florida Museum. Found in downtown Bradenton, just 20 km away from Sarasota, the museum's exhibits give you an engaging look at the natural and cultural history of Florida dating back to prehistoric times.
After greeting the (long dead, skeletal) Mastadon, you could check out the (live, swimming) manatees at the attached aquarium. Then stay to watch one of the awe-inspiring shows in the Bishop Planetarium that'll take you to the stars, around distant planets and across lunar landscapes.
Location: 201 10th Street W, Bradenton, Florida
Open: Tuesday–Saturday from 10am to 5pm. Sundays from 12 noon to 5pm.
Phone: +1 941 746 4131
photo by Southfloridamuseum (CC BY-SA 3.0) modified
Look for orchids at Marie Selby Botanical Gardens
A serene escape with koi ponds and shaded walkways
With the gardens' tens of thousands of plants and trees spread over 15 acres, you could spend hours just wandering around taking in the fresh scented air and floral scenery. Get lost in the tropical conservatory, butterfly garden or bamboo garden, or set the kids loose in the children's rainforest garden.
You'll also find a rich variety of epiphyte species including ferns, bromeliads and orchids – all those sneaky plants that latch onto trees or other plants in order to thrive. Entry fees are about $20, with discounts available for children and groups of 10 or more.
Location: 900 S. Palm Avenue, Sarasota, Florida, USA
Open: Daily 10am to 5pm
Phone: +1 941 366 5731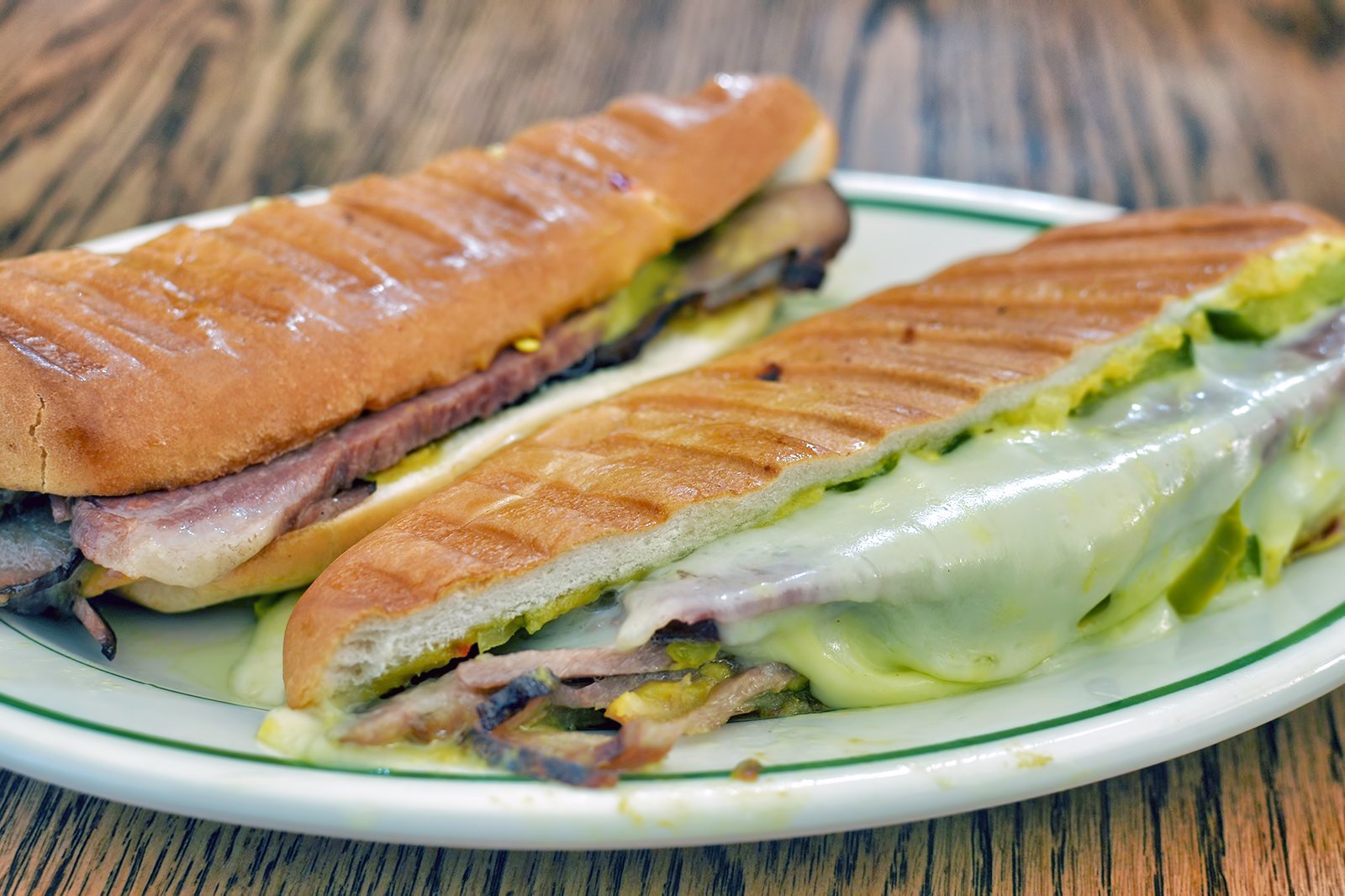 Go for a Cuban sandwich at Columbia House
Wash it down with a fresh Sangria
This long-running restaurant will tempt you with tapas and tasty Spanish fare in a vibrant Mediterranean style setting. A must-try menu item includes the Cuban sandwich – a sandwich of roasted pork, ham and cheese unique to Florida borne from its immigrant Cuban community.
Complement your sandwich with Columbia's signature 1905 salad, prepared tableside with the family owner's secret dressing. Dine inside to escape the heat or sip a refreshing mojito or sangria at an outdoor table on the patio. Walk off your meal afterwards with a browse through the shops and art galleries of St Armand's Circle.
Location: 411 St Armand's Circle, Sarasota, Florida, USA
Open: Lunch daily from 11am to 4:00pm; Dinner from 4pm to 10pm (Fridays and Saturdays open till 11pm)
Phone: +1 941 388 3987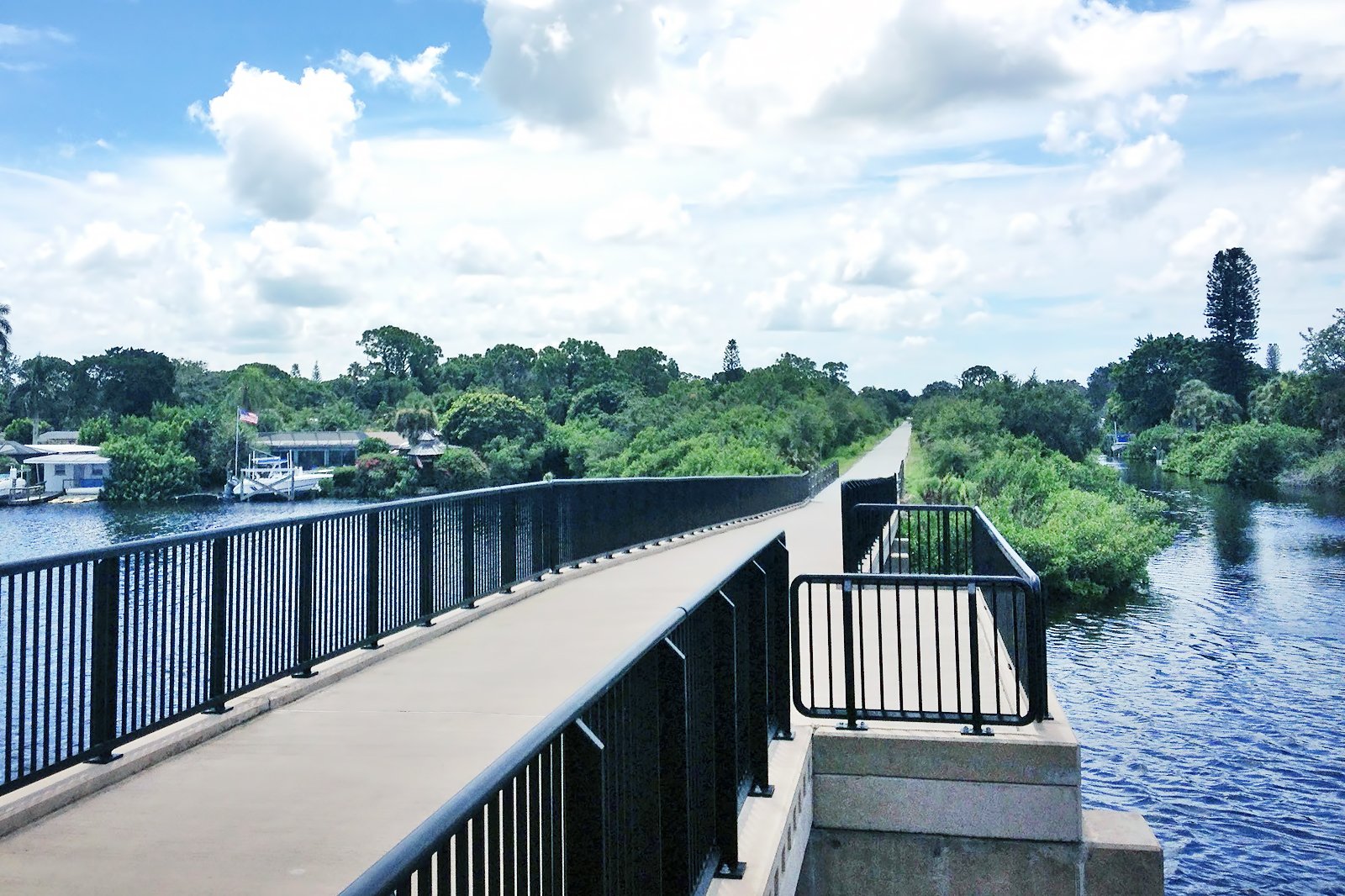 Ride a bike on the Legacy Trail
Cycle to Venice on converted railway tracks
Learn more about Sarasota's history as you ride along this historic trail built on a network of century-old railway lines that fell into disuse in the 21st century. Starting at Palmer Ranch in Sarasota, the 17 km paved trail takes you over bridges and through scenic landscapes south to Venice.
Along the way you'll find roof-covered rest areas with benches, informative signs about the railroads and local history, and an assortment of wildlife including eagles, butterflies, snakes and squirrels. Bicycle rentals are available at shops in both Sarasota and Venice. Walkers and joggers are welcome to use the trail, too.
photo by Sanibel sun (CC BY-SA 3.0) modified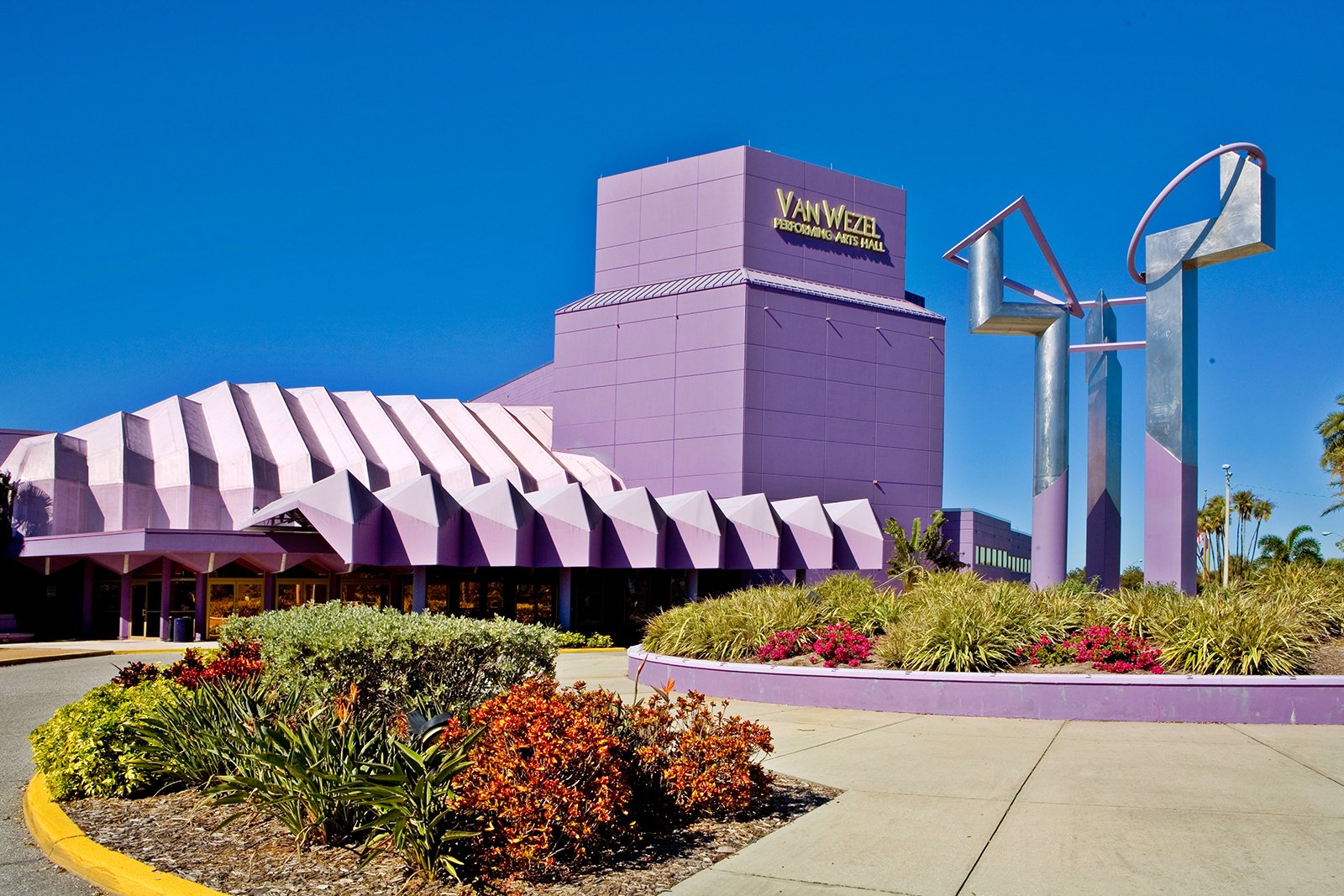 End the day at Van Wezel Performing Arts Hall
Enjoy ballet, comedy, live theatre, symphonies and more
If you're looking to get your arts and culture fix in Sarasota, don't miss a visit to the Van Wezel. This busy performance hall hosts dozens of shows throughout the year, from Broadway musicals to comedy nights, Sarasota Ballet performances to concerts by pop, R&B or country music stars.
Don't hesitate to bring the kids along, with Sleeping Beauty and Peter Pan among the many family-friendly shows put on here over the years. Found at the fringe of Sarasota Bay, the hall's striking exterior design resembles a purple seashell in homage to its seaside location.
Location: 777 N Tamiami Trail, Sarasota, Florida, USA
Phone: 1 941 953 3368