Oosterpark is a popular park in Amsterdam that offers visitors plenty of room to relax, go for a stroll and take in the views of intricately designed greenery. Plus, you'll find quite a few prominent memorials and monuments in the park.
The whole family can find fun in this park. While the older members can enjoy the meaning behind the monuments and the serene walking paths throughout the area, young kids can also have fun playing and running around the wide open meadows. Most people spend about an hour or 2 here, though you're always welcome to stay longer.
Oosterpark - one of the highlights of 10 Best Parks in Amsterdam (Read all about Amsterdam here)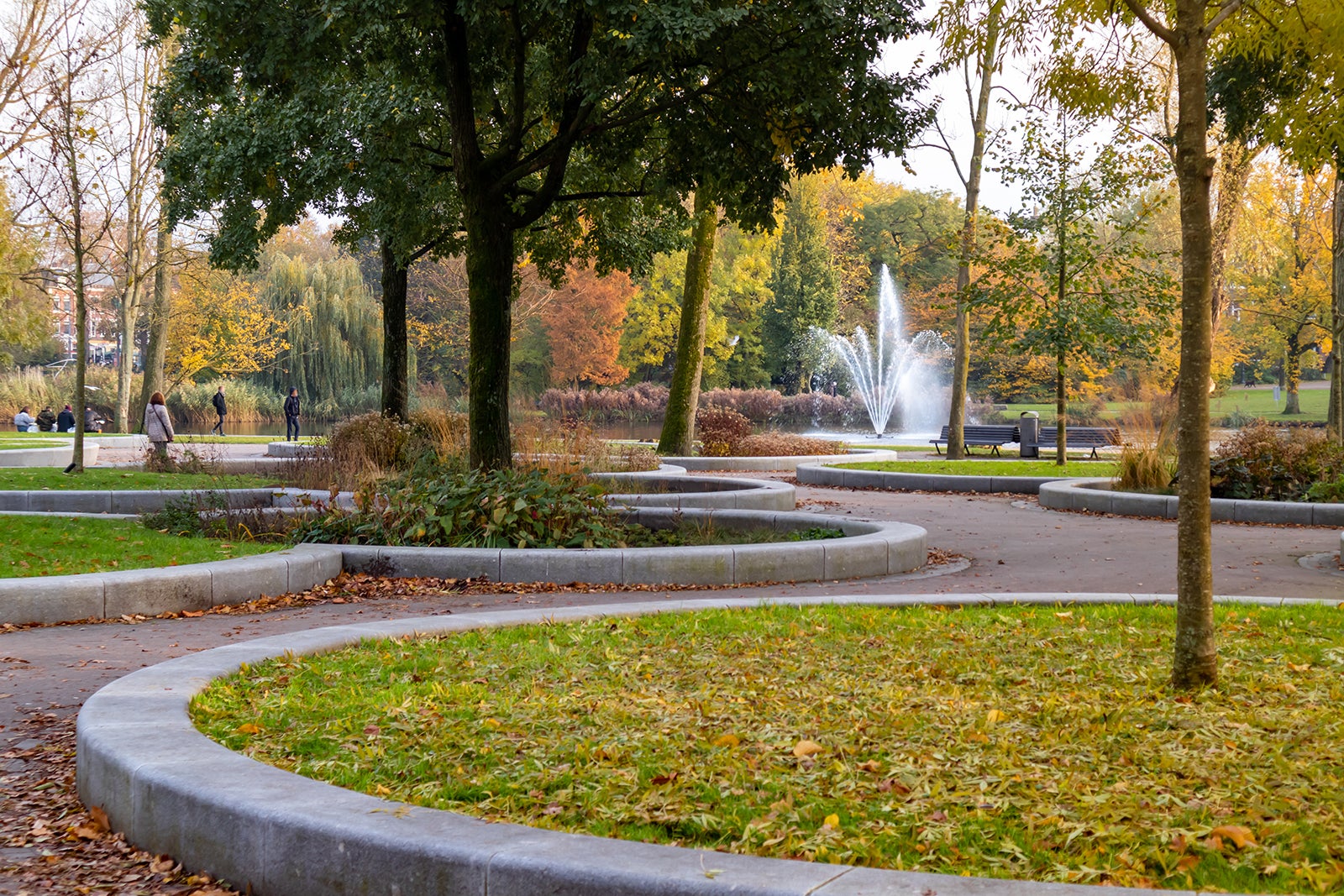 Oosterpark highlights
When you visit Oosterpark, you'll find several highlights you won't want to miss. Vibrant greenery is present throughout the park, along with open spaces that are lined with shady trees and well-maintained walkways. Its English garden design can be credited to Leonard Anthony Springer, a landscape architect who completed his work in the park more than a century ago.
The local memorials are quite impressive. You'll find the Theo van Gogh memorial, along with the National Slavery Monument. Additionally, birdwatchers will be happy to find an extensive array of grey heron nests throughout the park.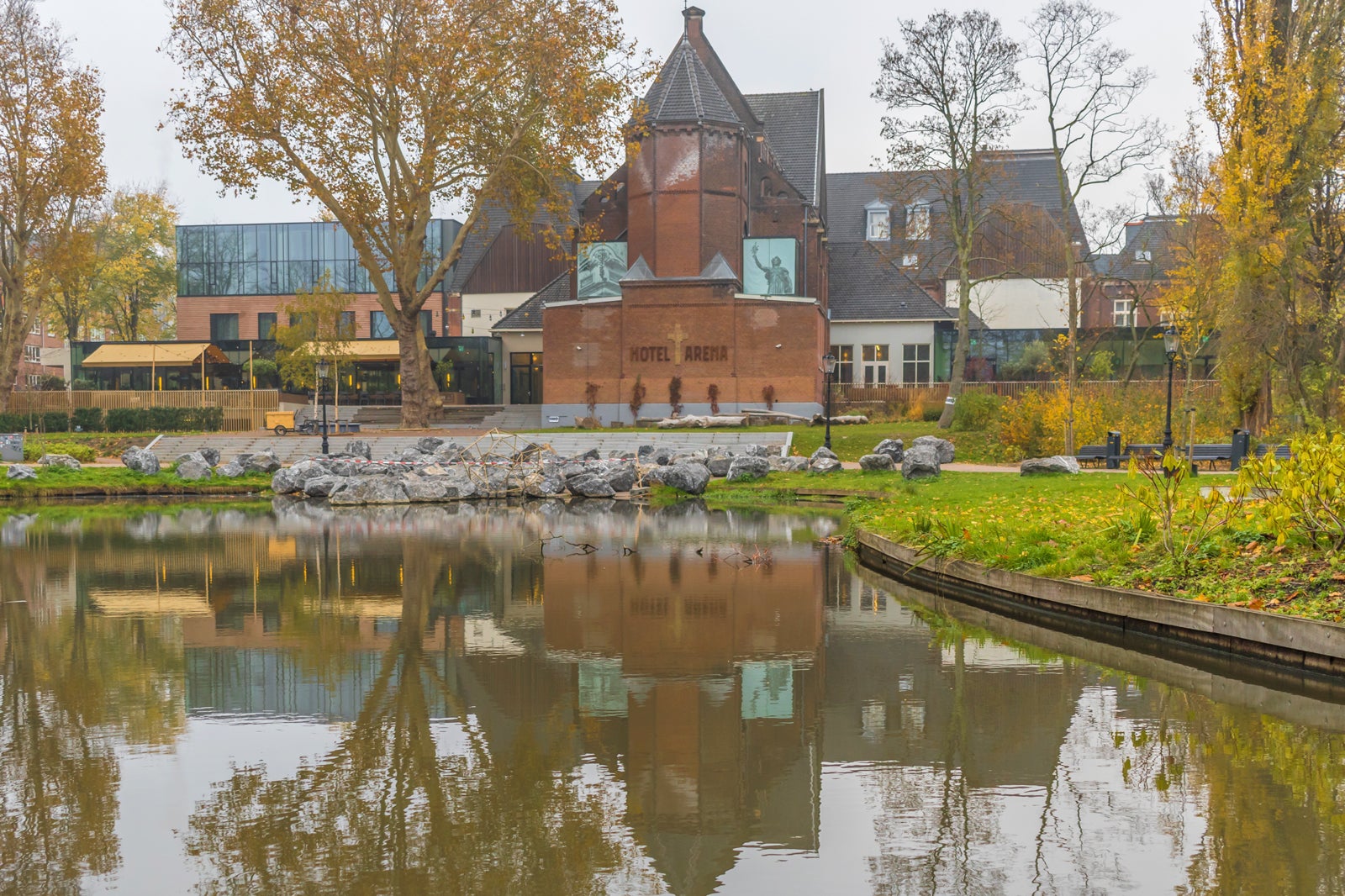 Good to know when visiting Oosterpark
Oosterpark offers the same appeal throughout much of the year. When you're planning a trip to Oosterpark, however, keep in mind that the popular Keti Koti festival takes place in July. If you're interested, time your visit accordingly.
Visiting this park will put you close to quite a few other attractions in town you may be interested in. The Tropenmuseum is just a few steps away, while the ARTIS zoo is a bit further to the north across the canal. The town centre itself is close to the northwest as well.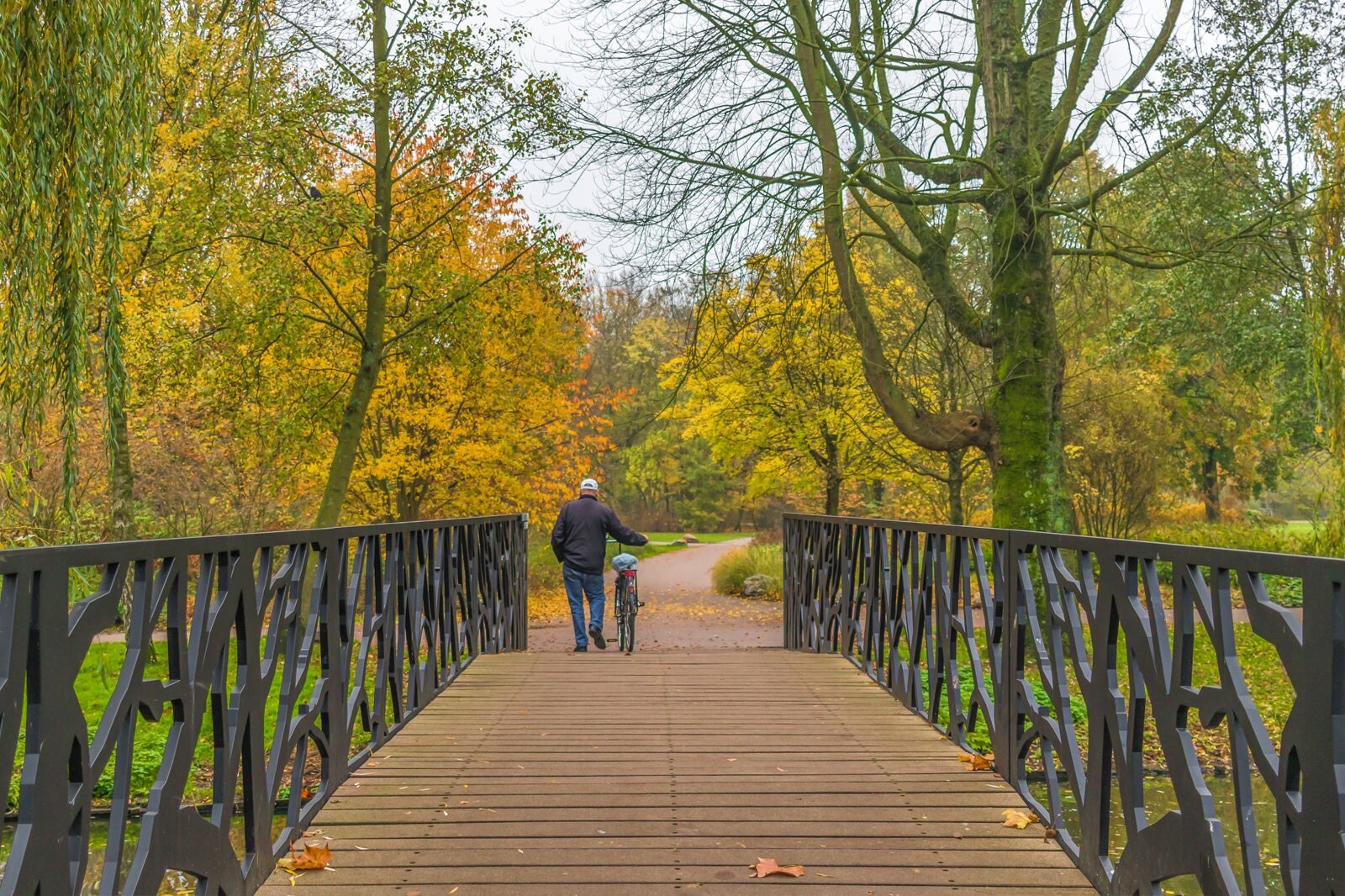 Oosterpark
Location: Oosterpark, 1092 CA Amsterdam, Netherlands
Open: 24/7
Back to top