5 Best Food and Flea Markets in Paris
Paris Popular Food and Flea Markets
This list of the best markets in Paris will please both shopping and food lovers. Ambling around a Parisian market doesn't only give you the chance to purchase eye-catching items or sample foreign food, it also gives you the opportunity to get a glimpse of the daily life of Parisians. There's also history on display in the form of markets which have been held regularly for decades. If you're really into your antiques, you mustn't miss one of the largest flea markets in the world.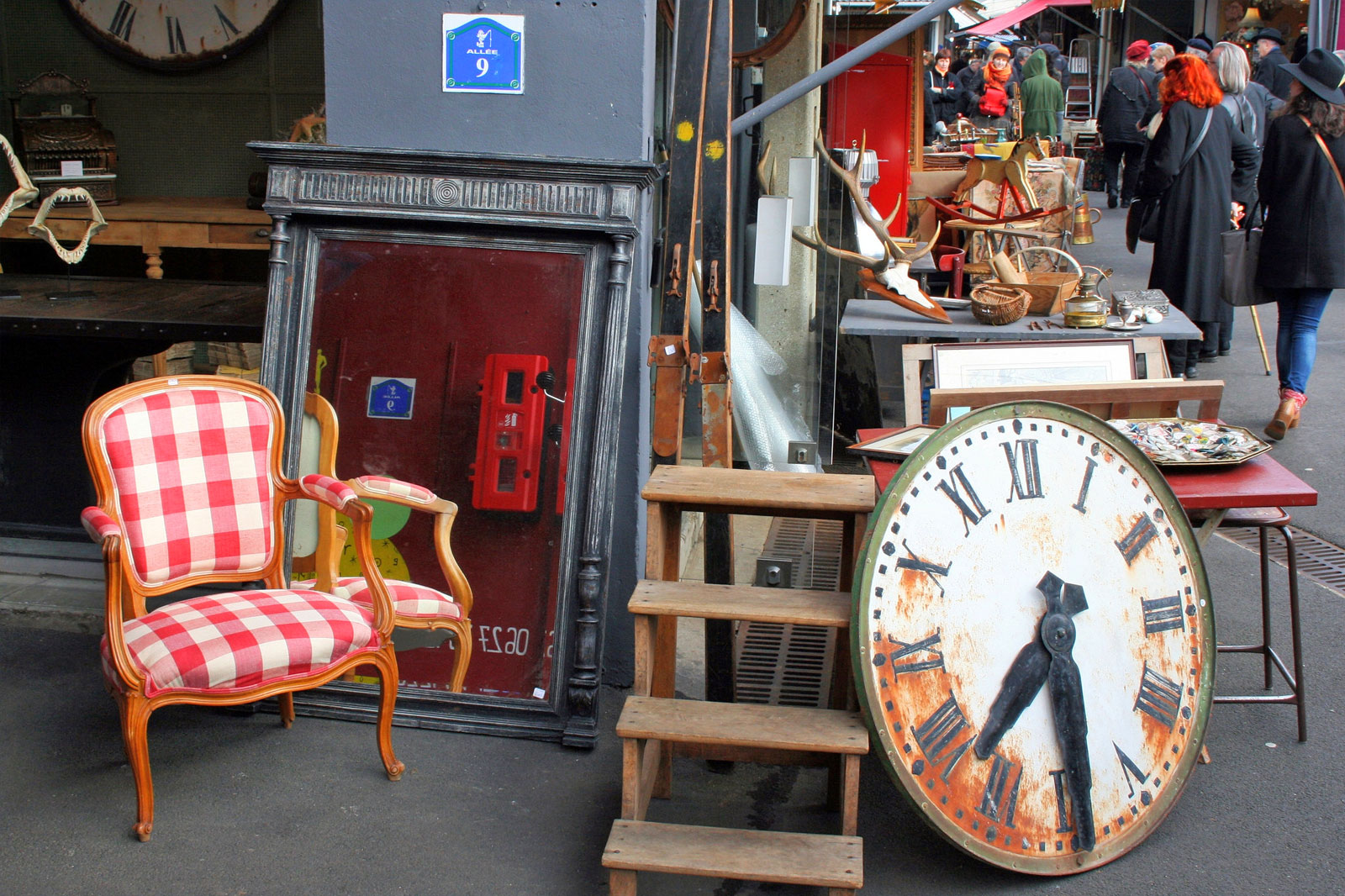 Saint-Ouen Flea Market
One of the largest antique markets in the world
Also known as Clignancourt Flea Market, Saint-Ouen Flea Market covers 7 hectares and is often described as the largest antique market in the world. From jewellery to furniture and from clothing to household equipment, the list of second-hand goods that can be found at this popular fair goes on and on. To make it short, Saint-Ouen Flea Market is a bargain hunter's dreams come true. It's a crowded place, though, so be wary of pickpockets.
Location: 124 Rue des Rosiers, 93400 Saint Ouen, France
Open: Saturday from 9am to 6pm, Sunday from 10 am to 6pm, Monday from 11am to 5pm
photo by Juan Antonio Segal (CC BY 2.0) modified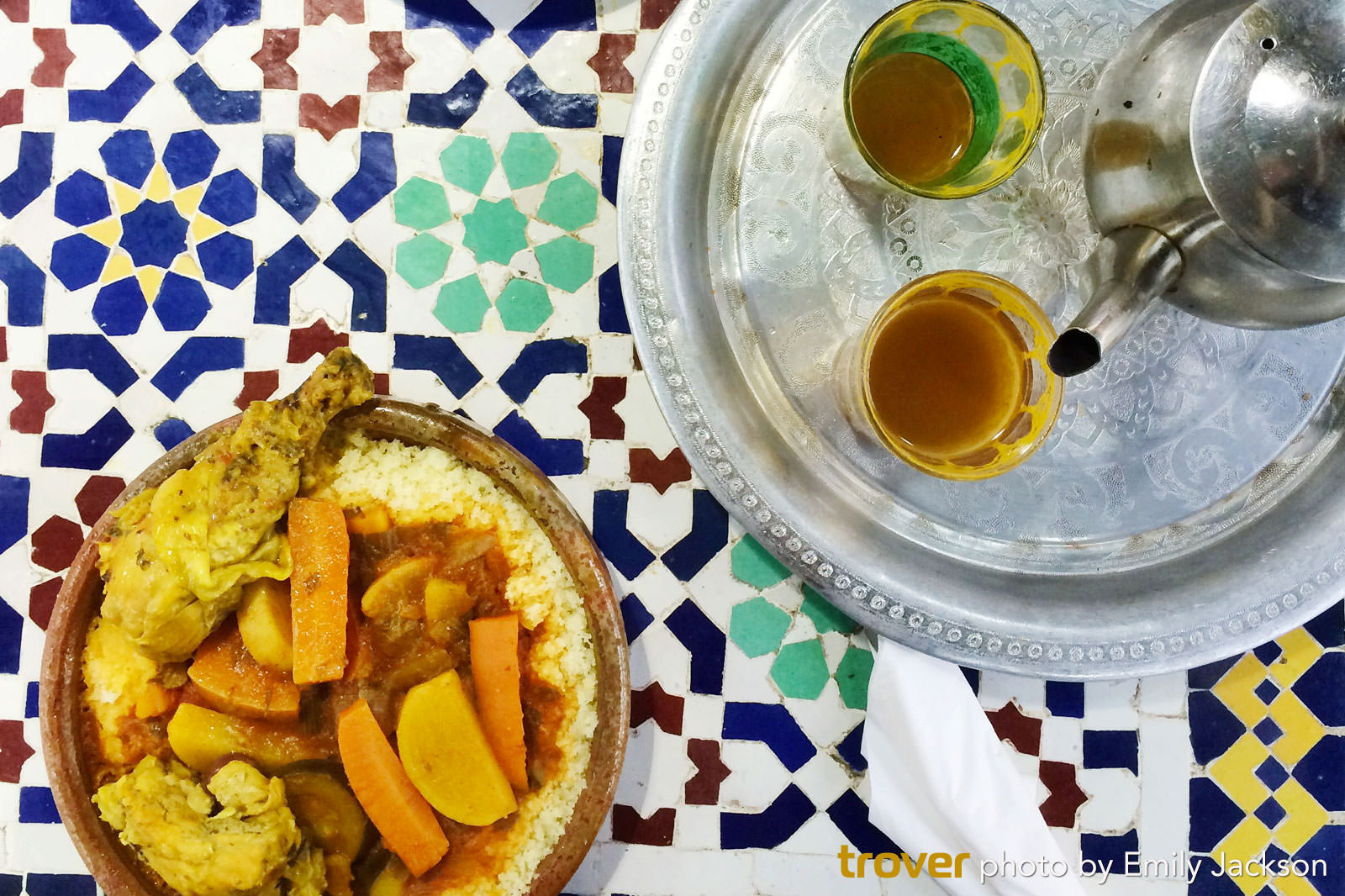 Marché des Enfants Rouges
The oldest covered market of Paris
Le Marché des Enfants Rouges (the Red Children Market) owes its quirky name to the fact it was an orphanage which dressed its children in red during the 16th century. It's the oldest covered markets in Paris and one of the most popular. Here, you'll find food stalls selling dishes from Italy, Africa, Lebanon – basically, from all around the world. The historical importance of the place makes this market truly atmospheric.
Location: 39 Rue de Bretagne, 75003 Paris, France
Open: Tuesday - Saturday from 8.30am to 8.30pm, Sunday from 8.30am to 5pm (closed on Mondays)
Porte de Vanves Flea Market
Genuine street market
Porte de Vanves Flea Market is a genuine street market with around 200 stalls, held every weekend on Avenue Marc Sangnier and Avenue Georges Lafenestre. Stallholders are not too pushy, so this quaint market has the same pleasant atmosphere as a yard sale. Finding valuable fine antiques is more the exception than the rule here, but vintage everyday objects and curiosities are aplenty. Get there early to secure the best buys.
Location: 4 Avenue Georges Lafenestre, 75014 Paris, France
Open: Saturday and Sunday from 7am to 2pm
photo by istolethetv (CC BY 2.0) modified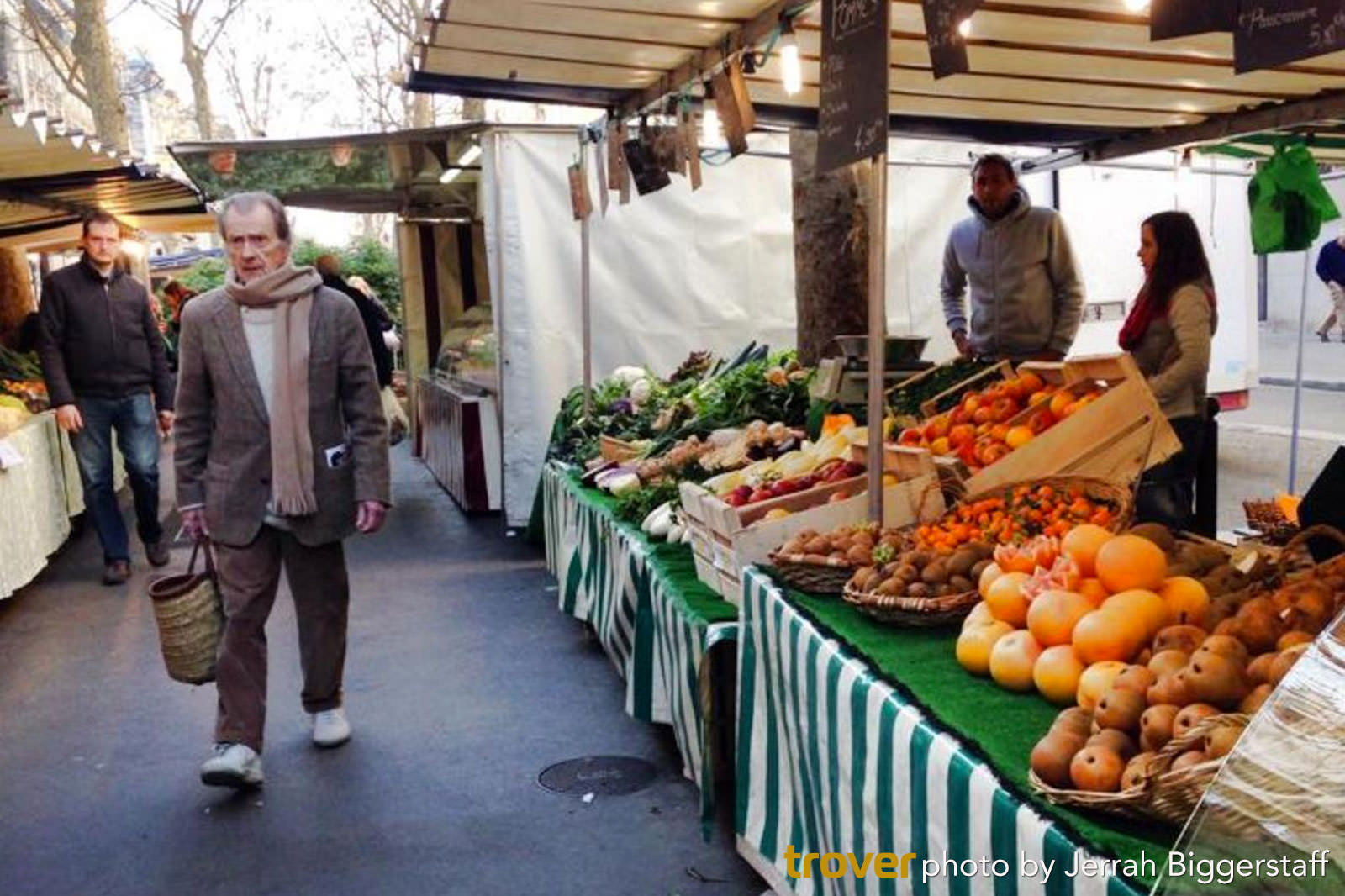 Raspail Organic Market
Healthy Food Market
As its name implies, Raspail Organic Market is dedicated to pesticide-free fresh fruits and vegetables, and additive-free meat and fish. The quality of the products found at this busy market is second-to-none, and many transport-friendly goods such as honey and bottled oil can be found. A good choice of food stalls also gives you the opportunity to snack or enjoy a quick lunch. Do not miss the English bakery stall – it's busy for good reasons.
Location: Boulevard Raspail, 75006 Paris, France
Open: Sunday from 9am to 3pm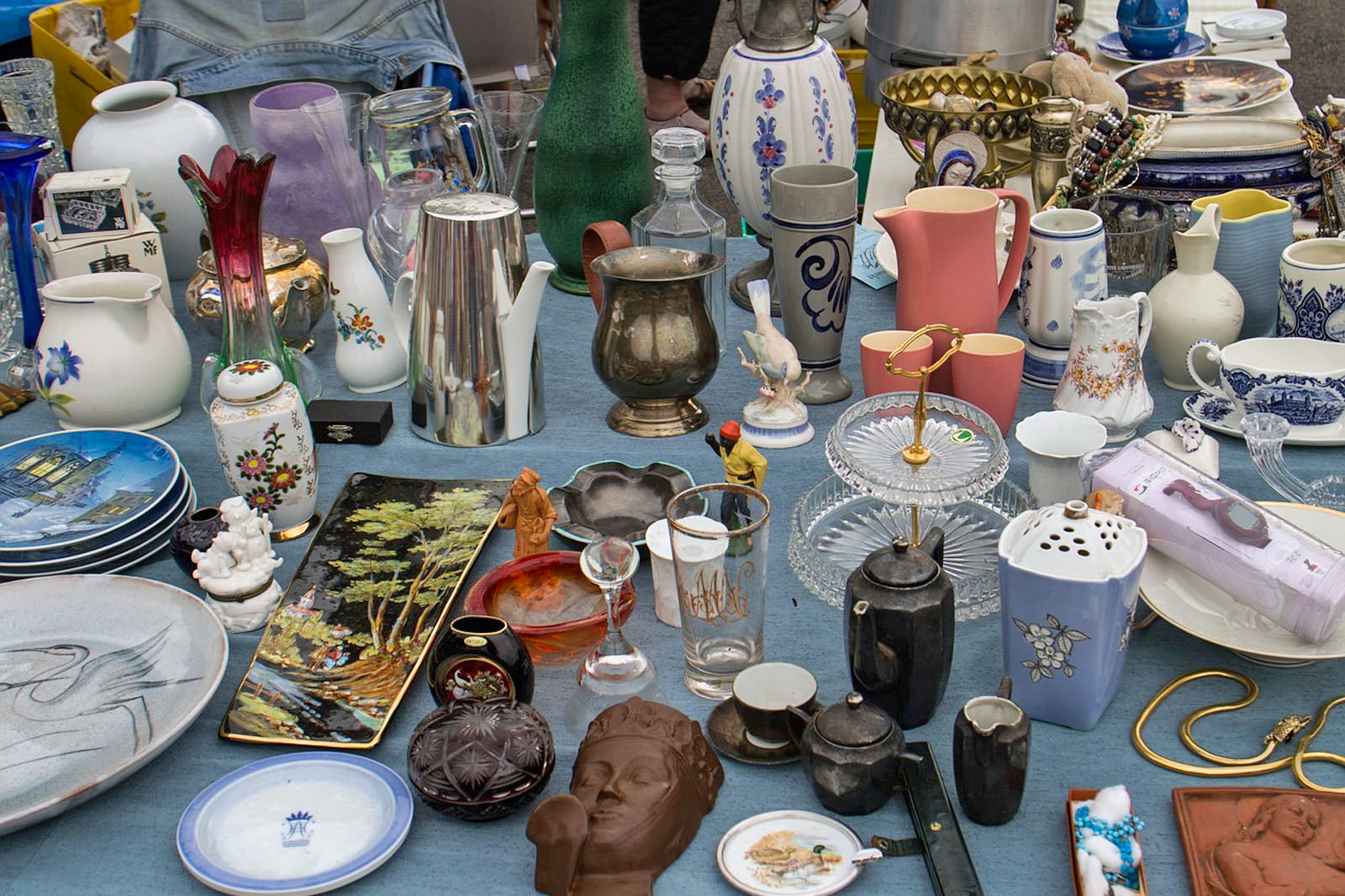 Montreuil Flea Market
Long-established second-hand market
Established in 1860, Montreuil Flea Market is one of the oldest flea markets in Paris. You'll find an impressive array of goods here, including (but are not limited to) mechanical spare parts, old and new clothes, antique glassware, and kitchen utensils. It's a really good place to find interesting junk and oddities at rock-bottom prices, after haggling, but beware of pickpockets.
Location: Avenue du Professeur André Lemierre, 75020 Paris, France
Open: Saturday - Monday from 7am to 7.30pm