Anne Frank House in Amsterdam
Historic Site where Holocaust Victim Anne Frank Hid with Her Family
The Anne Frank House is a museum and historical site in Amsterdam. The canal house has hidden rooms, where Anne Frank, a Jewish teenager and her family lived for 2 years while trying to escape Nazi persecution during WWII.
Anne, her sister and mother tragically died in concentration camps in 1945, but her journal was saved and turned into a book that's since been read by millions around the world. Her father, Otto, survived the war and was closely involved with both publishing the book and preserving their hideout as a historical landmark that's now known as Anne Frank House.
Open since 1960, the museum offers a heartrending look into Anne's life in hiding, at the same time educating visitors on the dangers of antisemitism, racism and discrimination.
Anne Frank House in Amsterdam - one of the highlights of 10 Best Things to Do in Amsterdam and 10 Best Museums and Galleries in Amsterdam (Read all about Amsterdam here)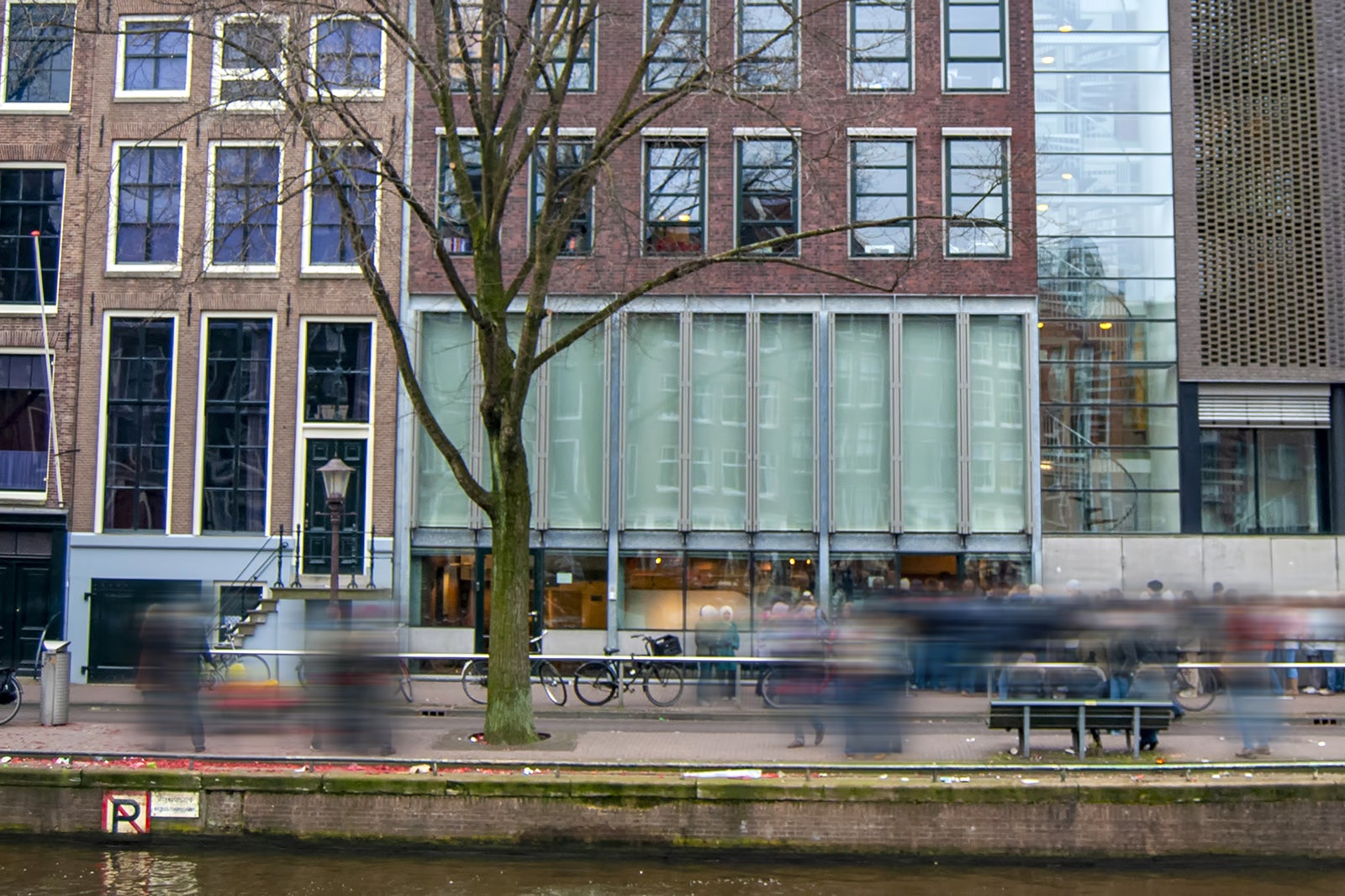 Where is the Anne Frank House in Amsterdam?
The Anne Frank House is located at Prinsengracht 263-267 in Amsterdam's city centre, easily accessible by public transport and often included as a point of interest on guided city tours. The museum entrance is around the corner at Westermarkt 20. Expect to spend about 1 hour exploring the museum exhibits and hidden rooms (Secret Annex).
The biographical museum has 2 sections: the main house where Otto Frank's business was located and the Secret Annex where the Frank family, the Van Pels family, and Fritz Pfeffer stayed in hiding on the top floors. The hidden rooms are kept mostly bare, with some poignant family photos displayed on the walls.
Anne had to share a small room with Fritz Pfeffer, and readers of the Diary of Anne Frank might recall her passages about their frequent arguments. In another room, you can see Anne's original diary on display, as well as 2 of her notebooks that contain short stories and her favourite quotes.
What are the highlights of the Anne Frank House?
Exploring the Anne Frank House can be a haunting experience. The personal items that Anne and her family left behind are especially poignant reminders of their struggle to survive. Anne's first diary is prominently displayed in the diary room – she received the small red-checked book as a 13th birthday gift, just weeks before her family went into hiding.
You can also see evidence of a family trying to keep up some normal routines, like marks on a bedroom wall recording the changing heights of Anne and her sister Margot as they grew up over the years. The museum also has the hinged bookcase that served as a secret doorway to the annexe, which Anne described in vivid detail in her diary.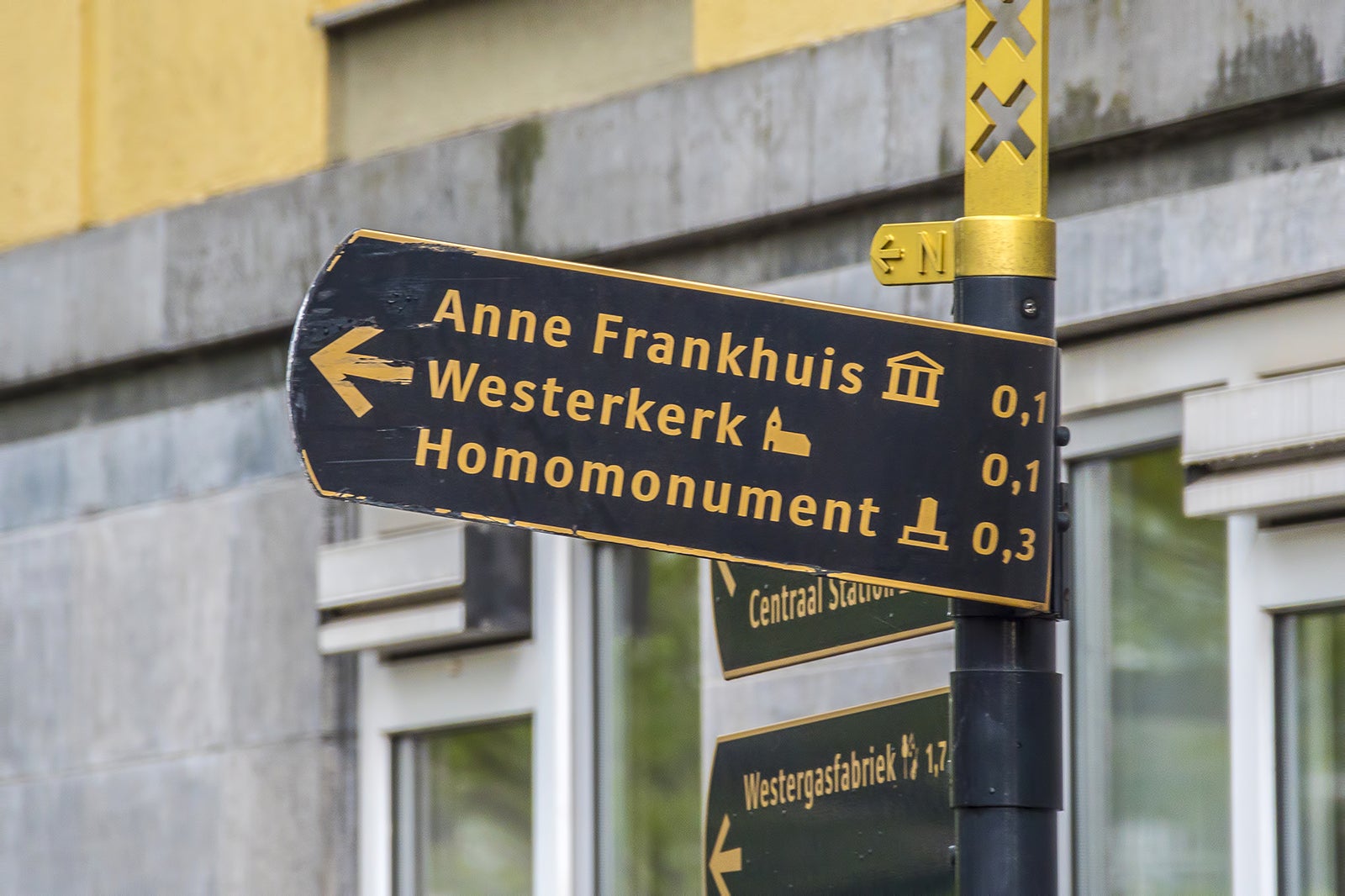 Good to know about the Anne Frank House
With 1.2 million visitors a year and limited space, the Anne Frank House is often crowded. To avoid disappointment, it's best to plan your visit well in advance. Tickets are available online and released 2 months in advance. You are given a specific time slot for entry when booking the tickets. No refunds or exchanges are available if you miss your booking time.
The museum takes about 1 hour for most to explore, but there's no time limit. The entry price includes an audio tour in 9 languages and access to the museum café, which is open only to museum visitors. Photography is not allowed inside. With steep stairs to climb, the annexe section of Anne Frank House is inaccessible to those with mobility issues.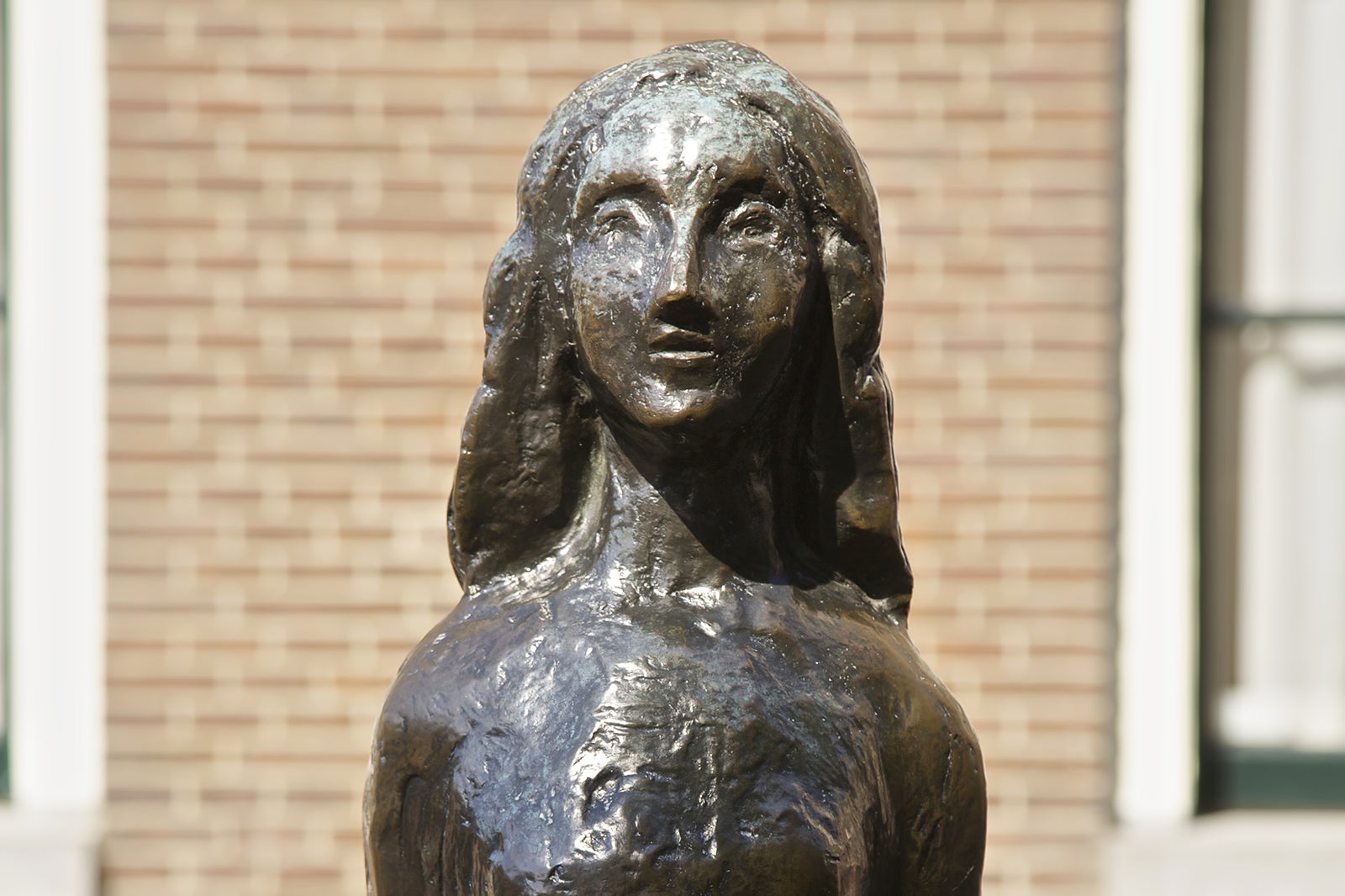 Anne Frank House in Amsterdam
Location: Westermarkt 20, 1016 DK Amsterdam, Netherlands
Open: Monday–Friday from 9.30 am to 4.30 pm, Saturday–Sunday from 9 am to 7 pm
Phone: +31 (0)20 217 0501
Back to top