Lindenstraat in Amsterdam
A Charming Amsterdam Street Where You Can Support Local Businesses
Lindenstraat is a narrow street lined with apartments and small businesses. From vibrant salons and quaint cafés to quirky little boutiques, this tiny nook has a few hidden gems that are worth visiting. If you're looking to support local businesses but want to avoid crowds of tourists, drop by Lindenstraat.
Located in Amsterdam-Centrum, which is the capital's innermost district, the street is lined with red brick houses, some of which are overgrown with ivy. It's a beautiful sight, especially in the spring or summer when you see the lush foliage enveloping the red bricks. It's an excellent place to take photos of your trip. Just try to avoid the bikes because they are parked everywhere.
Since Lindenstraat is away from the tourist traps, it also offers a refreshing break from the hustle and bustle of Amsterdam.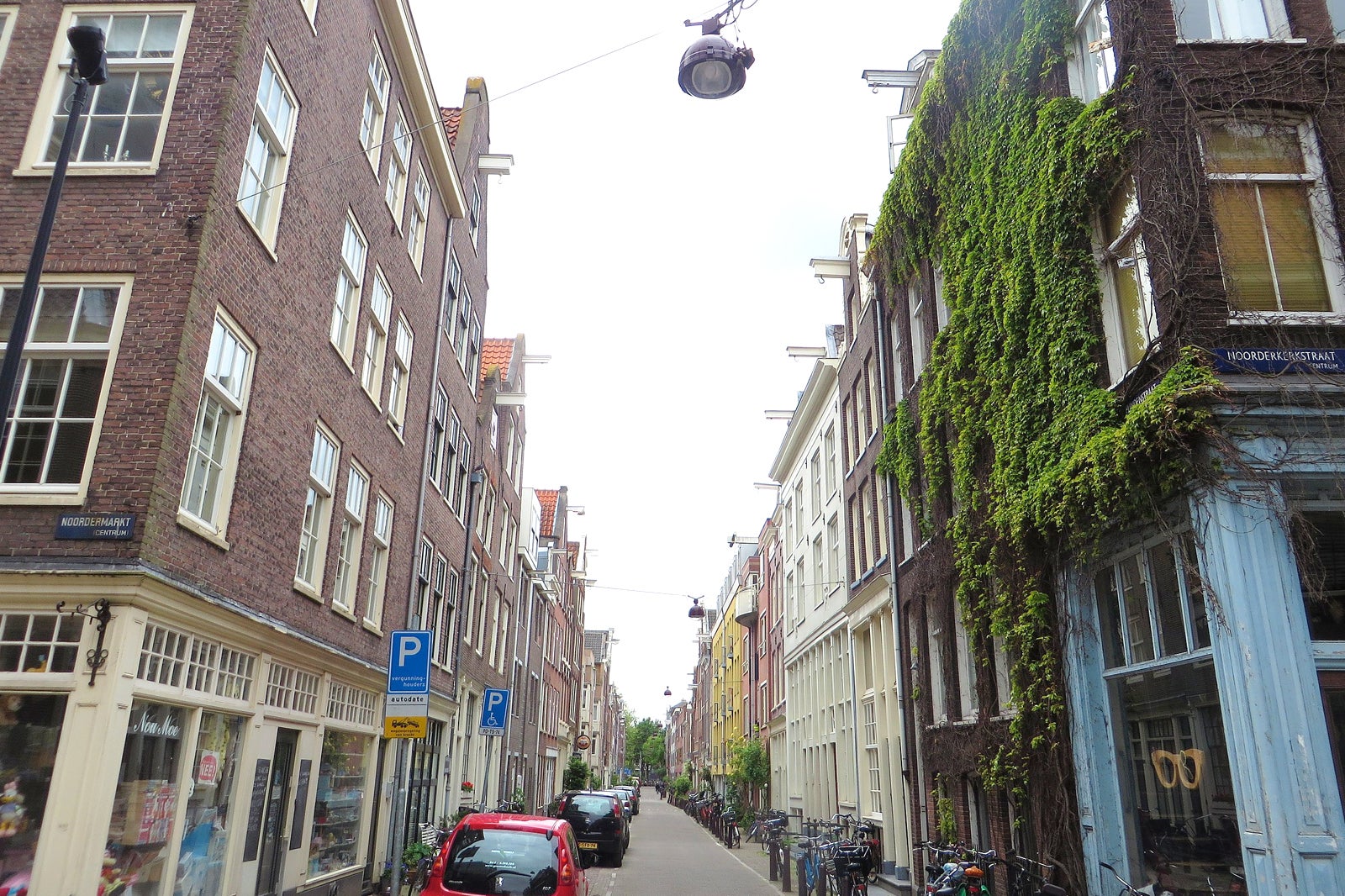 Where to shop in Lindenstraat
Kolifleur Clothing Gallery is a small boutique in Lindenstraat, known for its high-end clothing and pre-loved garments. Its racks are always filled with modern second-hand pieces, sourced from its ever-growing network of fashion enthusiasts.
AntoniaNo1 is a boutique you need to visit if you're a fan of all things vintage. From its interior design products to its clothes, everything exudes that timeless and feminine charm that the '50s, '60s, and '70s are known for. The shop offers a vast collection of vintage pieces – from bags and accessories to lighting and decorative items.
Situated on the corner of Lindenstraat and Noorderkerkstraat, you'll find a sunglasses shop called Het Brillenpaleis. It sells a diverse array of styles that fit different face shapes and moods. You can get a pair and look trendy throughout your trip.
If you're looking for more antiques and vintage clothing, you can go to the neighbouring Noordermarkt. It takes place every Saturday.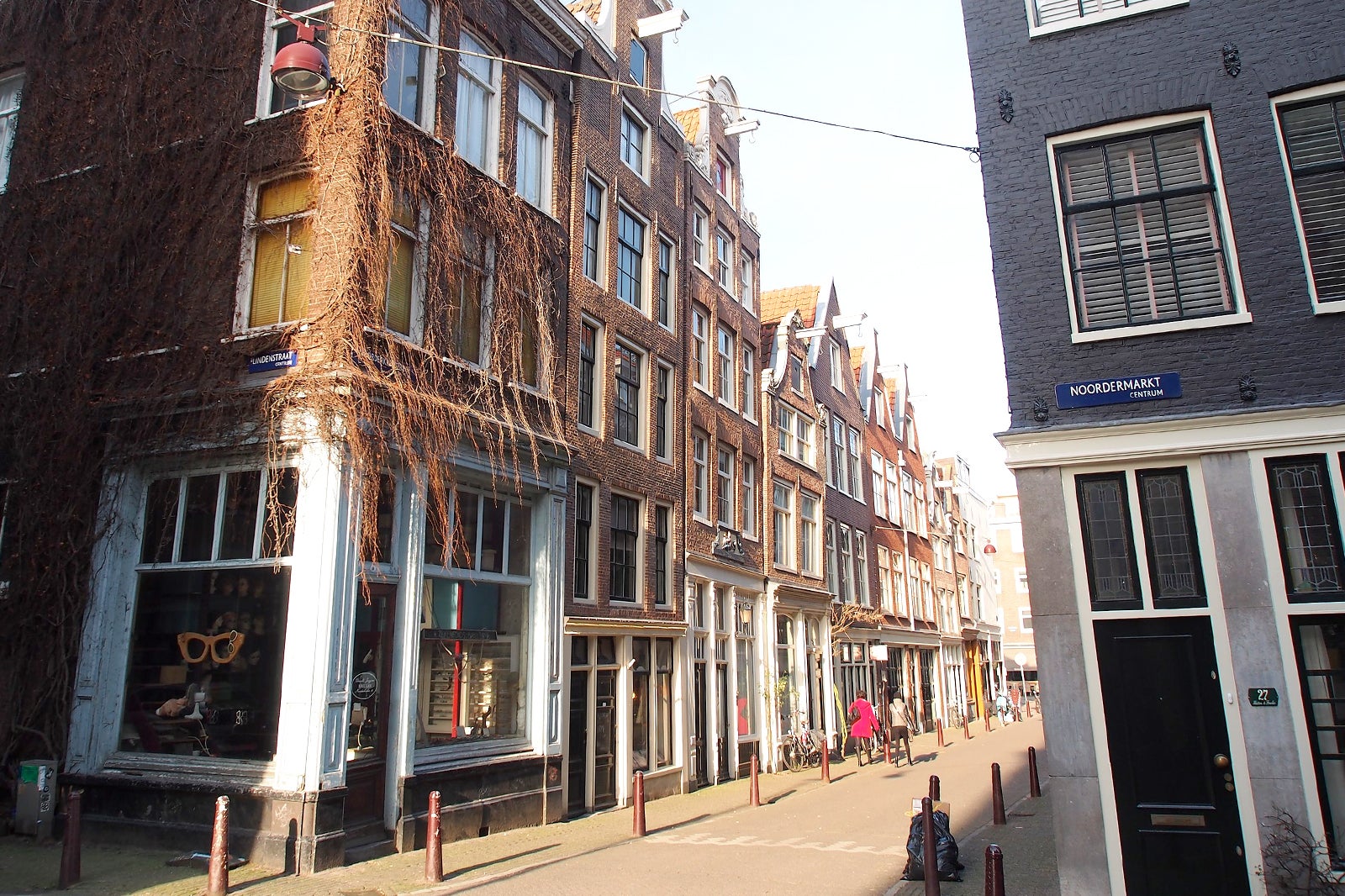 Where to eat and drink in Lindenstraat
Dol & de Lange is one of the relatively few cafés you'll see in the area. From Thursdays to Sundays, you can get soups, salads, and curries for takeaway. The menu changes every week, but you can check out the café's website to know what to expect when you drop by. If you have allergies or diet restrictions, you can even see what allergens the dishes contain. Aside from takeaways, the place accepts private rentals for personal occasions, film crews, workshops, and more.
Another place that serves hearty meals at Lindenstraat is Eetcafe Koevoet. It's a small, casual restaurant serving exceptional Southern Italian dishes, such as Paccheri alla Koevoet, bucatini alla carbonara, and branzino alla ligure.
If you want more local flavours, you can head to Lindengracht, which is just a block away from Lindenstraat. It's open only on Saturdays from 9 am to 4 pm. There, you'll find more than 200 stands selling all kinds of food from the Netherlands and beyond.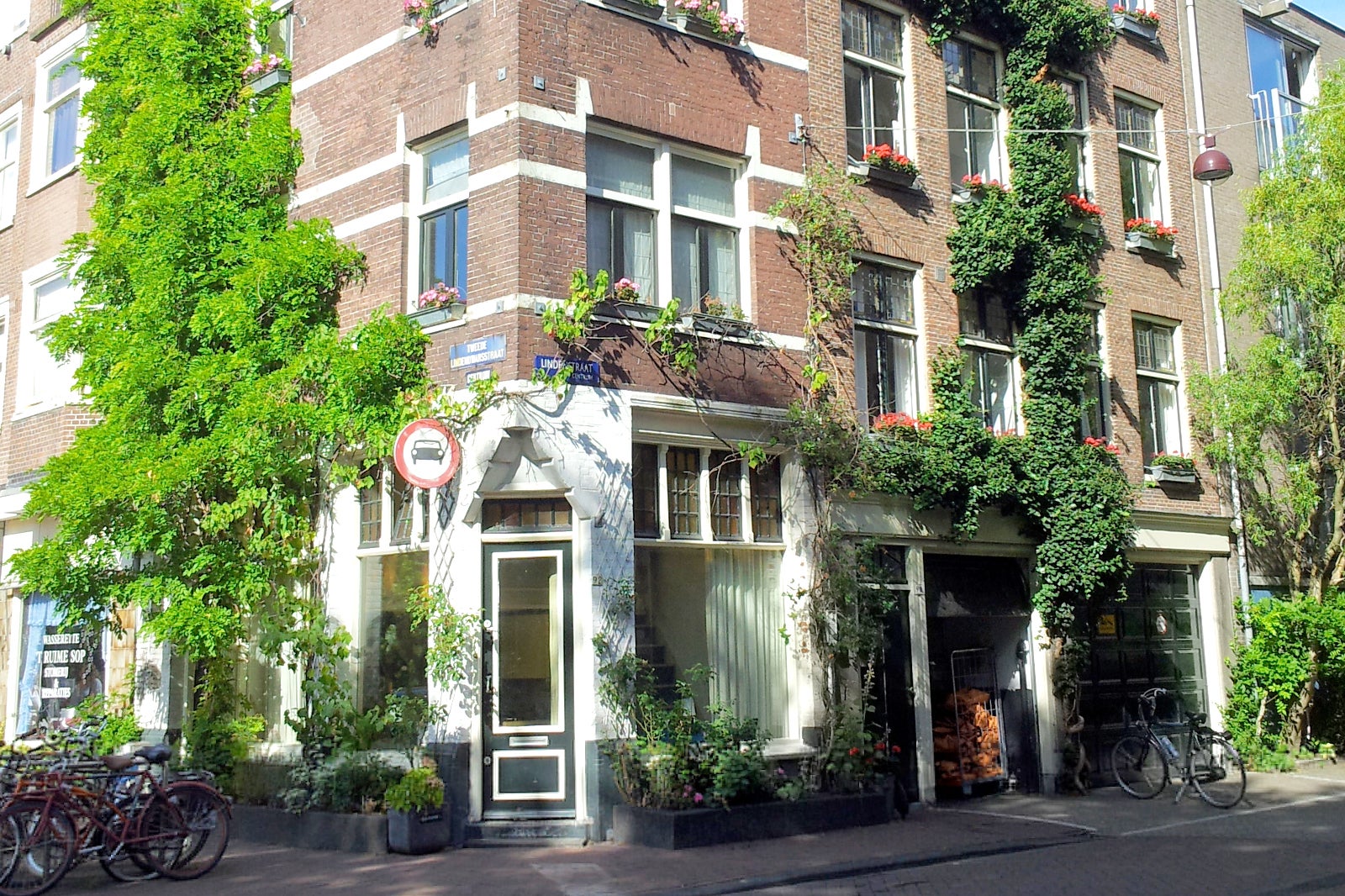 How to reach Lindenstraat
Lindenstraat is situated in Amsterdam's centrum, which means you can conveniently reach it on foot from anywhere in the city centre. From the central station, you can take the scenic route and walk along the canals. The street is also a short walk away from Prinsengracht and Brouwersgracht.
If you want to cover more ground faster, you can go on a bike. Rental shops are located everywhere in the city, so finding one is never a problem. There's even a bike rental service near Lindenstraat. They offer guided bike tours for those looking for an adventure.
You can also use public transportation to get around Amsterdam. From Centraal Station, you can take Tram 26 and stop at Nieuwezijds Kolk. From there, you can reach Lindenstraat in 15 minutes or less.
Lindenstraat in Amsterdam
Location: Lindenstraat, Amsterdam, Netherlands
Back to top