5 Great Restaurants in Kobe
Where to Eat in Kobe
Dining in Kobe is a treat as you can find a little bit of everything here. There's certainly no shortage of variety or style among its restaurants, but that can make it hard to select where to eat next. With a sizeable expat population, eating out in Kobe has more of a cosmopolitan feel than other cities of a similar size. From street-side noodle shops to opulent, 5-star eateries, dining in Kobe can be as affordable or as indulgent as you wish.
Kobe beef is city's best-known dish, and places serving up this marbled, tender meat are numerous. Chinese and Indian restaurants abound, as do eateries offering western fare. Many of the best spots are found in and around Sannomiya in downtown Kobe.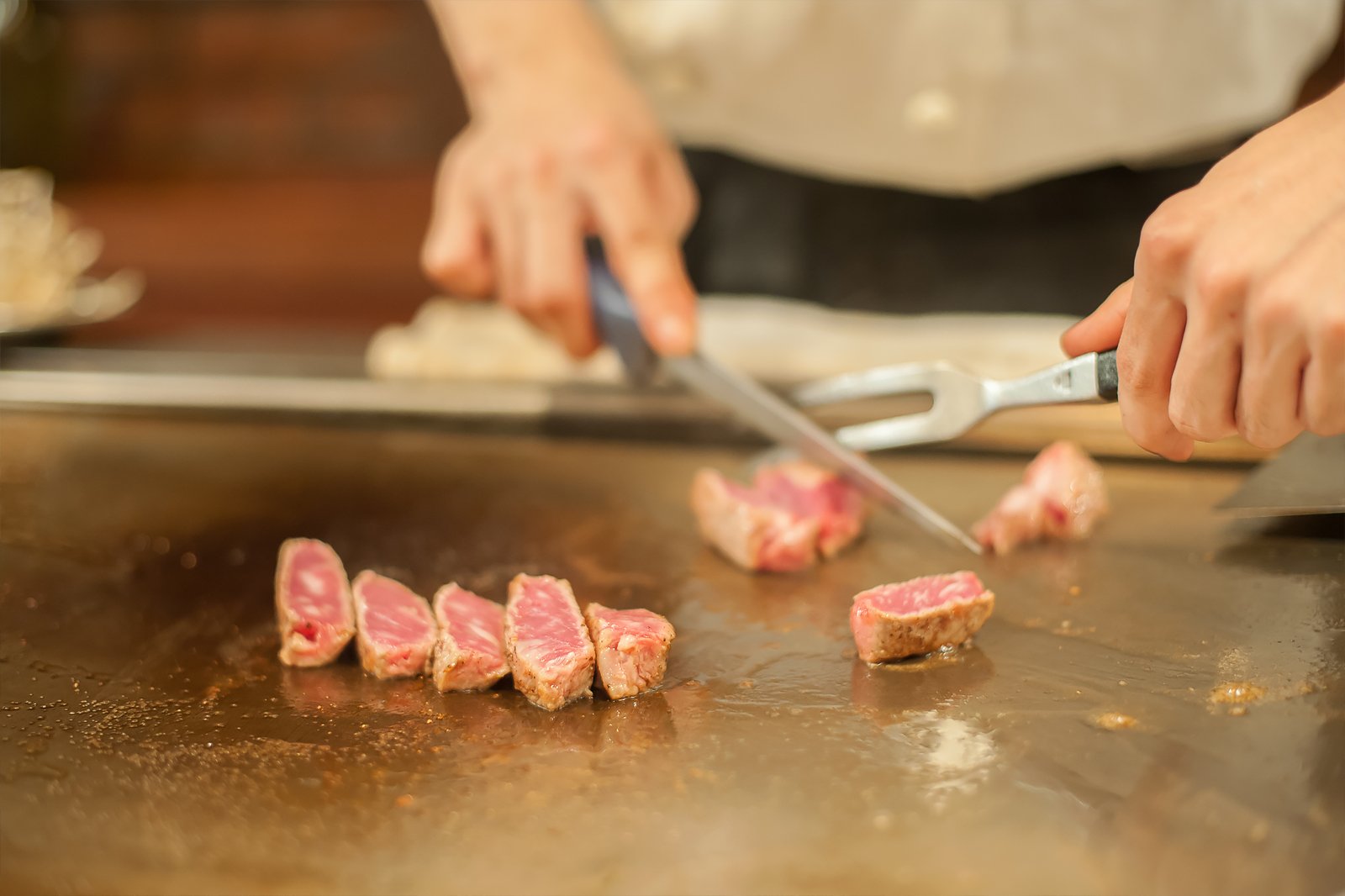 Kobe beef has become a sought-after speciality around the world, so sampling it in the city of its origin is a must. Kobe beef is not cheap, but Wakkoqu is one of the better-value spots in which to indulge in this tempting steak. Choose from sirloin, tenderloin or other choice cuts of beef and watch as the skilful teppanyaki chefs grill and season them to perfection in front of you. Meals are served as set menus, offering different grades of beef with a side of soup and roasted vegetables, coffee and dessert. Wakkoqu has a cosy, intimate feel with seating for up to 30 guests. If you're travelling on a budget, take advantage of the good value lunch menu.
Location: Shinkobe Oriental Avenue 3F, 1-1 Kitanocho, Chuo, Kobe, Hyogo, 650-0002, Japan
Open: Daily from 11.45am to 10pm
Phone: +81 (0)78-262-2838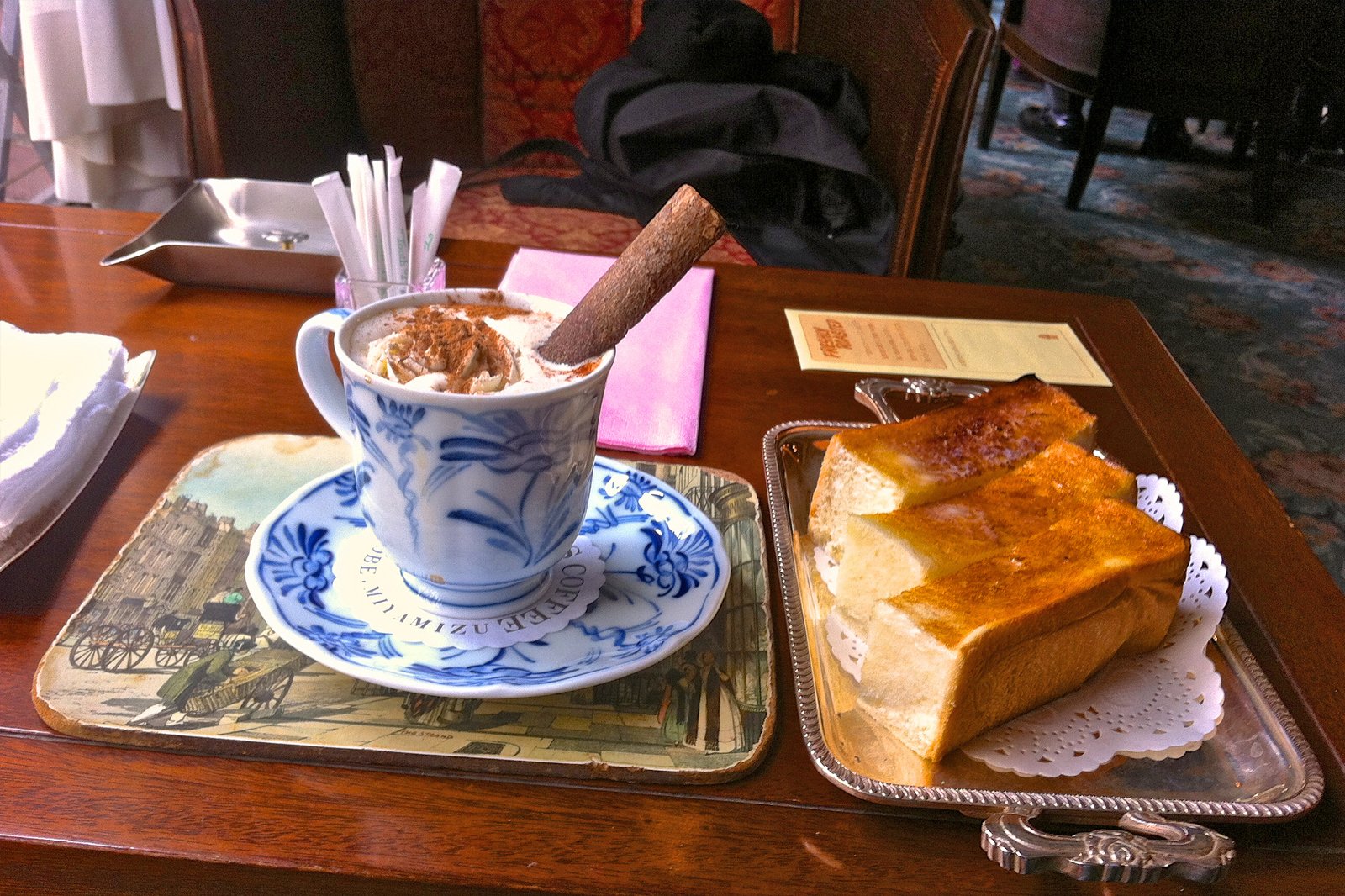 Long before Starbucks became a part of Kobe's café culture, there was Nishimura. It's still standing at the same street corner location since opening in 1948. Nishimura brews more than 20 blends of coffee and also offers sandwiches, snacks, cakes and other desserts. The family-run café exudes elegance and charm throughout the two spacious floors of its German-style house. Strict quality control with the ingredients and production, from the beans to the milk to the roasting technique, gives Nishimura coffee a heavenly edge over the more stock-standard coffee shops around.
Location: 5 −3−5 Kotonoocho, Chuo Ward, Kobe, Hyogo, 651-0094, Japan
Open: Daily from 8am to 11.30pm
Phone: +81 (0)78-241-2777
photo by Manish Prabhune (CC BY 2.0) modified
Set on the hillside of Kitano-cho, Kitano Club is a well-established spot for French cuisine. Creative tasting menus offer delectable servings of roast lamb, beef or duck with salads, grilled vegetables and desserts. The setting is very romantic, and its elevated position let's you enjoy dramatic views across the city in the valley below. The scenery inside is often just as appealing since this chic dining spot attracts the most stylish of Kobe's residents and visitors. While Kitano Club's longevity has made it a local institution, even returning diners will always find something fresh to try with new menu selections every month. Reservations are recommended.
Location: 1-5-7 Kitanocho, Chuo, Kobe, Hyogo, 650-0002, Japan
Open: Daily from 5.30pm to 10.30pm (the bar is open until midnight)
Phone: +81 (0)78-222-5123
photo by 663highland (CC BY-SA 3.0) modified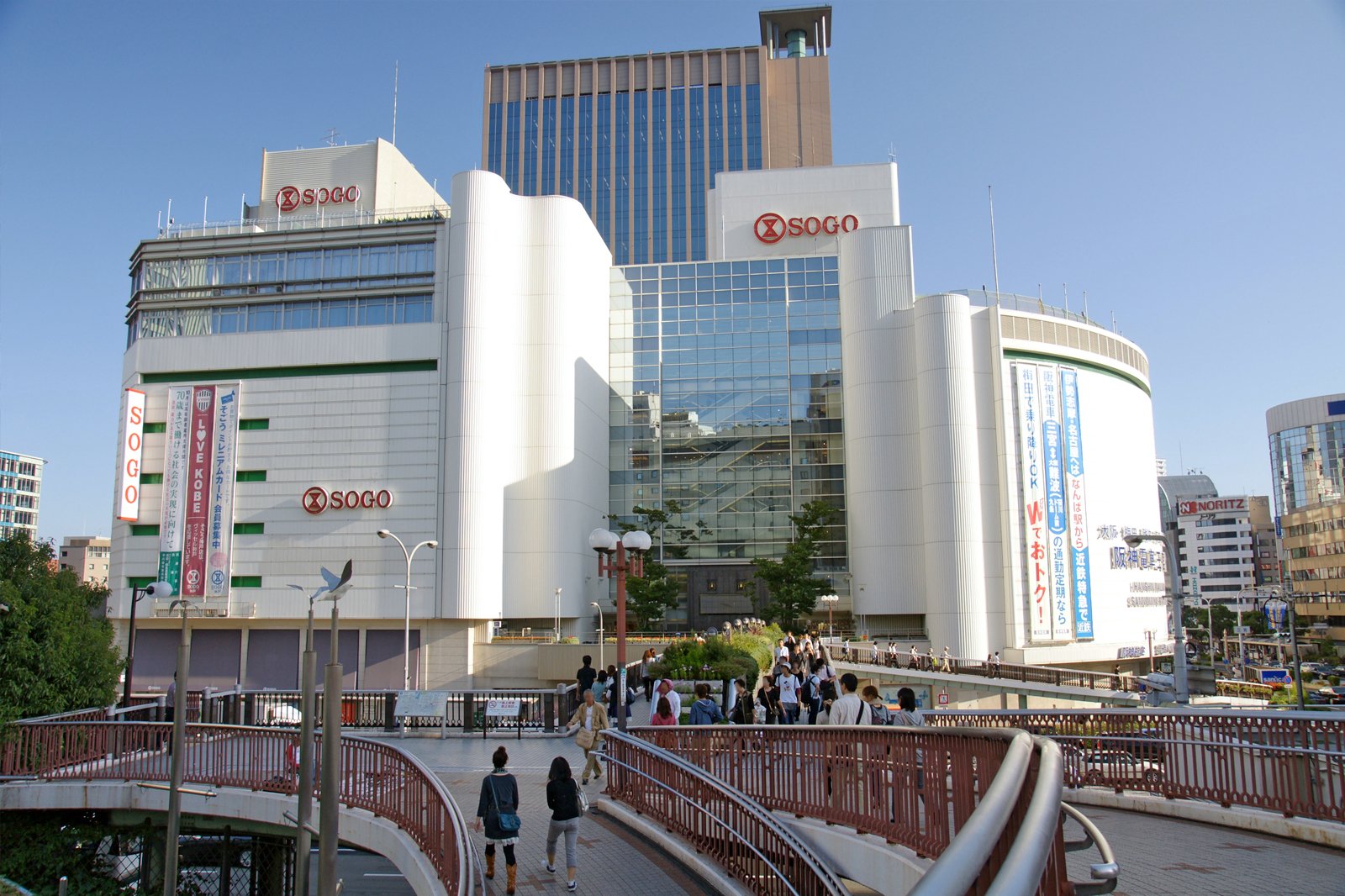 Sogo department store basement floor
If you're short on time and just seeking a quick meal or take-away, the bottom level of Sogo department store, near Sannomiya station, is an ideal place to stop. In addition to being conveniently located in the heart of Kobe's shopping district, Sogo's food fair is chock full of stalls selling a wide range of prepared meals and snacks. Tempura, grilled fish and beautifully packaged Japanese sweets are available, as well as delicatessens and bakeries with Western fare. Pickled goods and savoury crackers make for great take-away snacks to enjoy while sightseeing. Kimchee, sushi, Japanese teas and Yakitori (grilled meat on a stick) are also among the numerous delicious items on sale.
Location: 8-1-8 Onoedori, Chuo, Kobe, Hyogo, 651-8511, Japan
Open: Daily from 10am to 8pm
Phone: +81 (0)78 221 4181
photo by 663highland (CC BY-SA 3.0) modified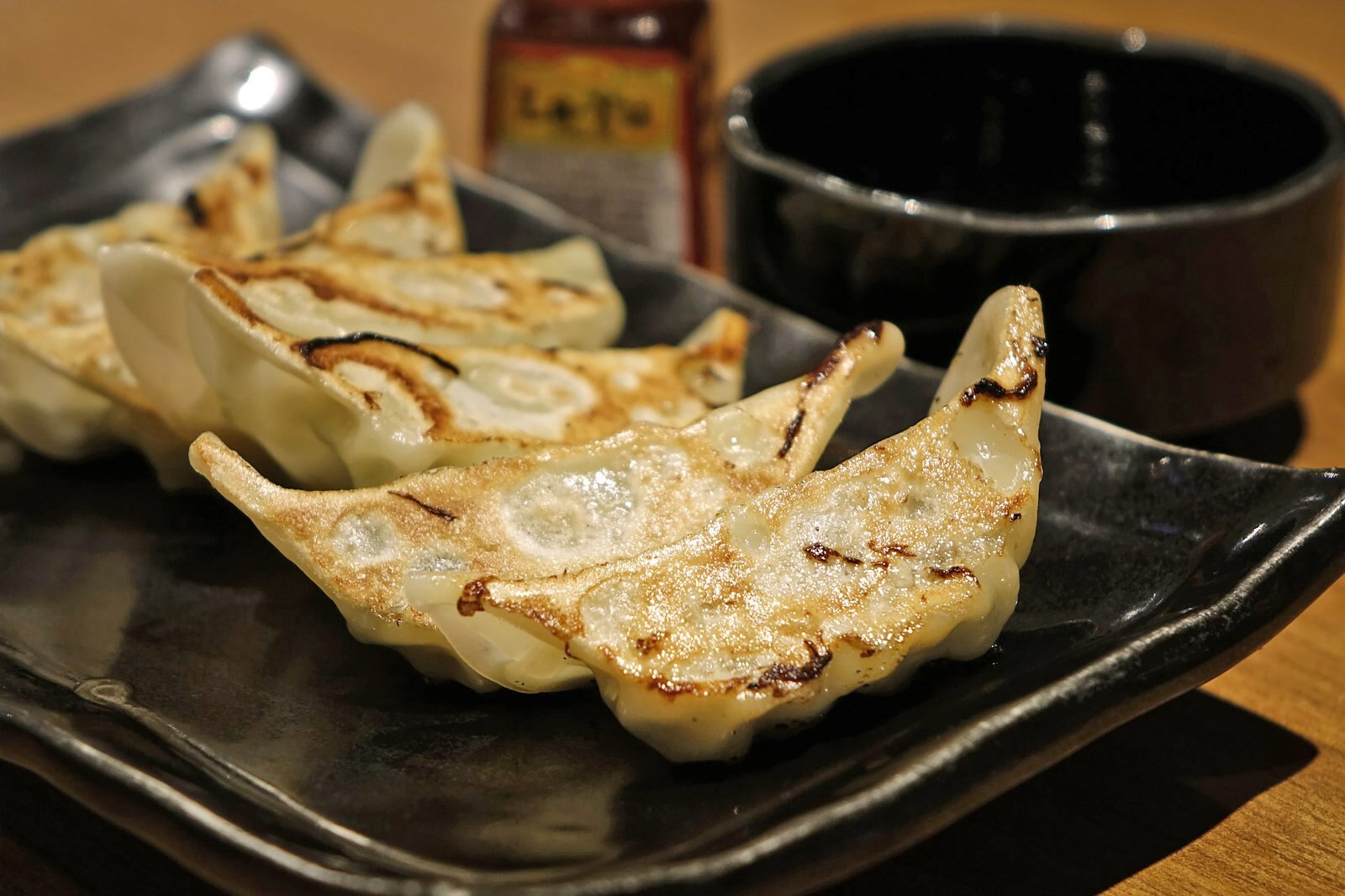 This Japanese version of a 'greasy spoon' casual diner proves that keeping it simple is a good formula for success. Your choice on the menu is limited to gyoza, gyoza or … gyoza. But no one seems down in the dumps about having only dumplings for dinner, since Hyotan has been attracting Kobe's hungriest for more than 40 years. What the restaurant lacks in style it more than makes up for in speed, value and consistency. A plateful of 8 tasty mince-pork morsels will satisfy your stomach while being very easy on the wallet. Hyotan is a lovely cheap-eats treat.
Location: 1-31-37 Kitanagasadori, Chuo, Kobe, Hyogo, 650-0012, Japan
Open: Monday–Friday from 11.30am to 2.30pm and 5pm to 11.30pm. Saturday and Sunday from 11.30am to 10.30pm (closed on 2nd and 4th Monday of each month)
Phone: +81 (0)78-331-1354