Cancun Travel Essentials
Useful Information to Help You Start Your Trip to Cancun
Our Cancun Travel Essentials lays out the essential information you need to help planning your trip to one of the most popular destinations in Mexico. No matter how frequently you travel, some questions will always need answers: What's the weather like? How can I get from the airport to my hotel? What currency and type of plug do I need? We have all these answers plus other basic info about the best time to go, getting there, getting around, and a few useful travel tips.
It's all compiled in this Cancun Travel Essentials. After reading this short and easy-to-read guide, you will be a little more prepared to start your trip in Cancun.
1
Best time to travel to Cancun (weather-wise)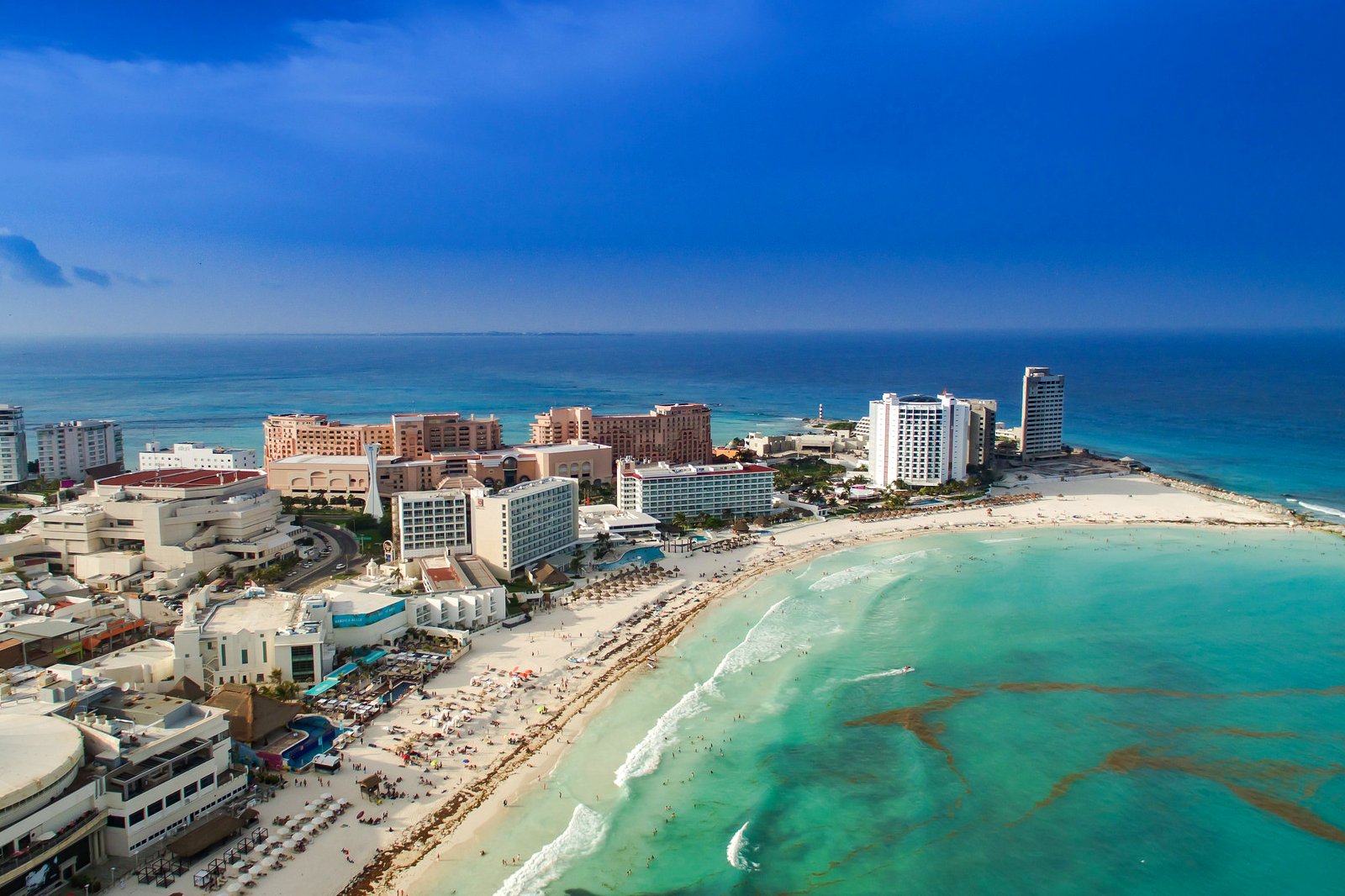 Cancun has a tropical monsoon climate, with average temperatures ranging from 24ºC to 30ºC all year round
The rainiest time of the year is between June and January, with an average of 11 rainy days per month. Note that even during the driest time of the year, between February and May, you can expect 4-5 rainy days per month.
December-April is the best time to visit Cancun despite the fact it's peak tourist season, with hotel and flight prices rising accordingly. Try to book your hotel at least 3 months in advance.
May-August is also a great time to visit; although the weather is hotter and more humid, you'll avoid the peak season's throngs, and flight and hotel prices are more affordable.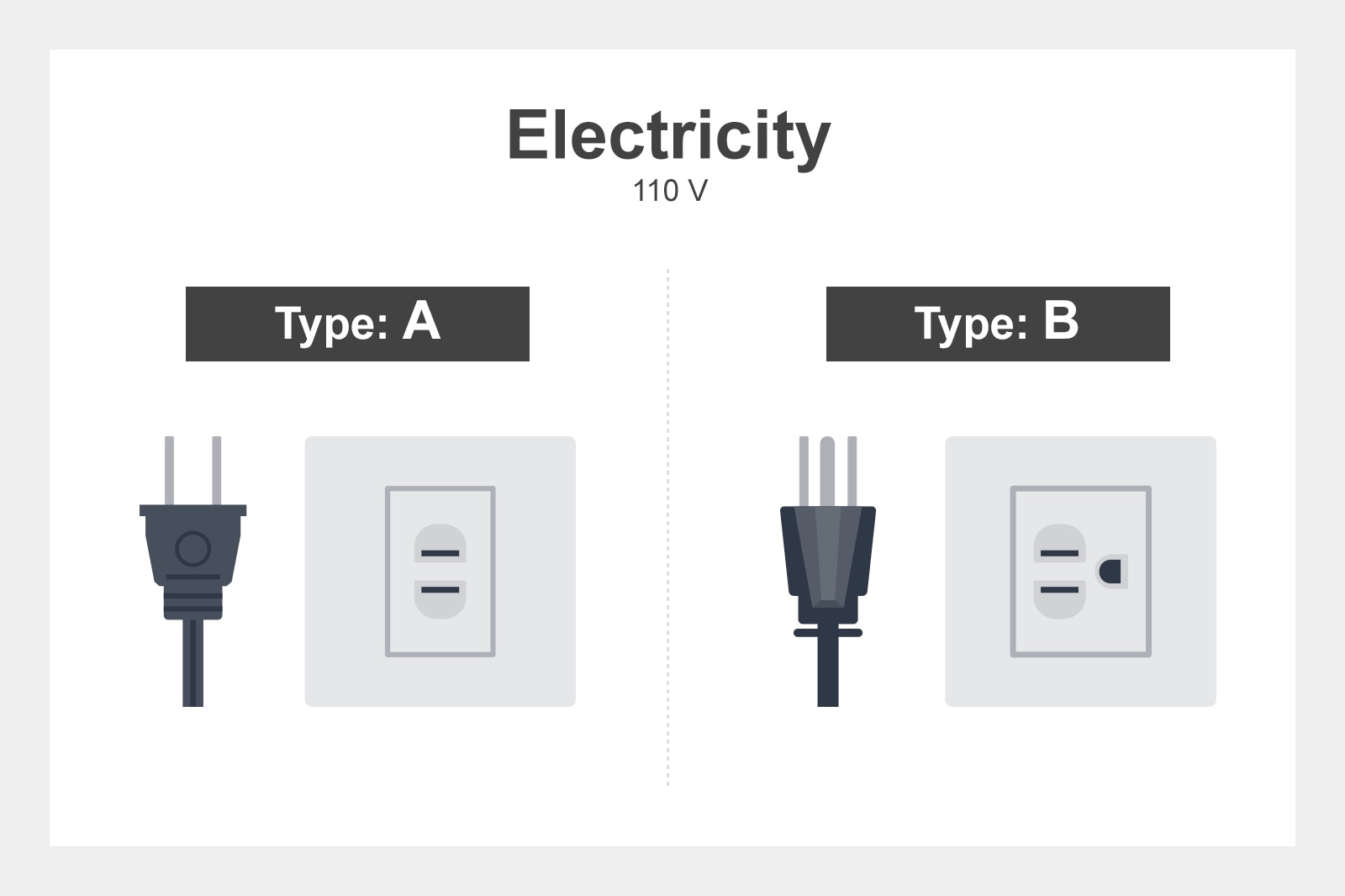 Languages:
Primary: Spanish
Most of the Mexicans working in the tourist industry speak English
Plug types: A and B
Electricity: 110 V
Currency: Mexican peso (Mex$)
International dialling codes: +52 998
Emergency telephone number: 911
3
Getting into the city
Cancun International Airport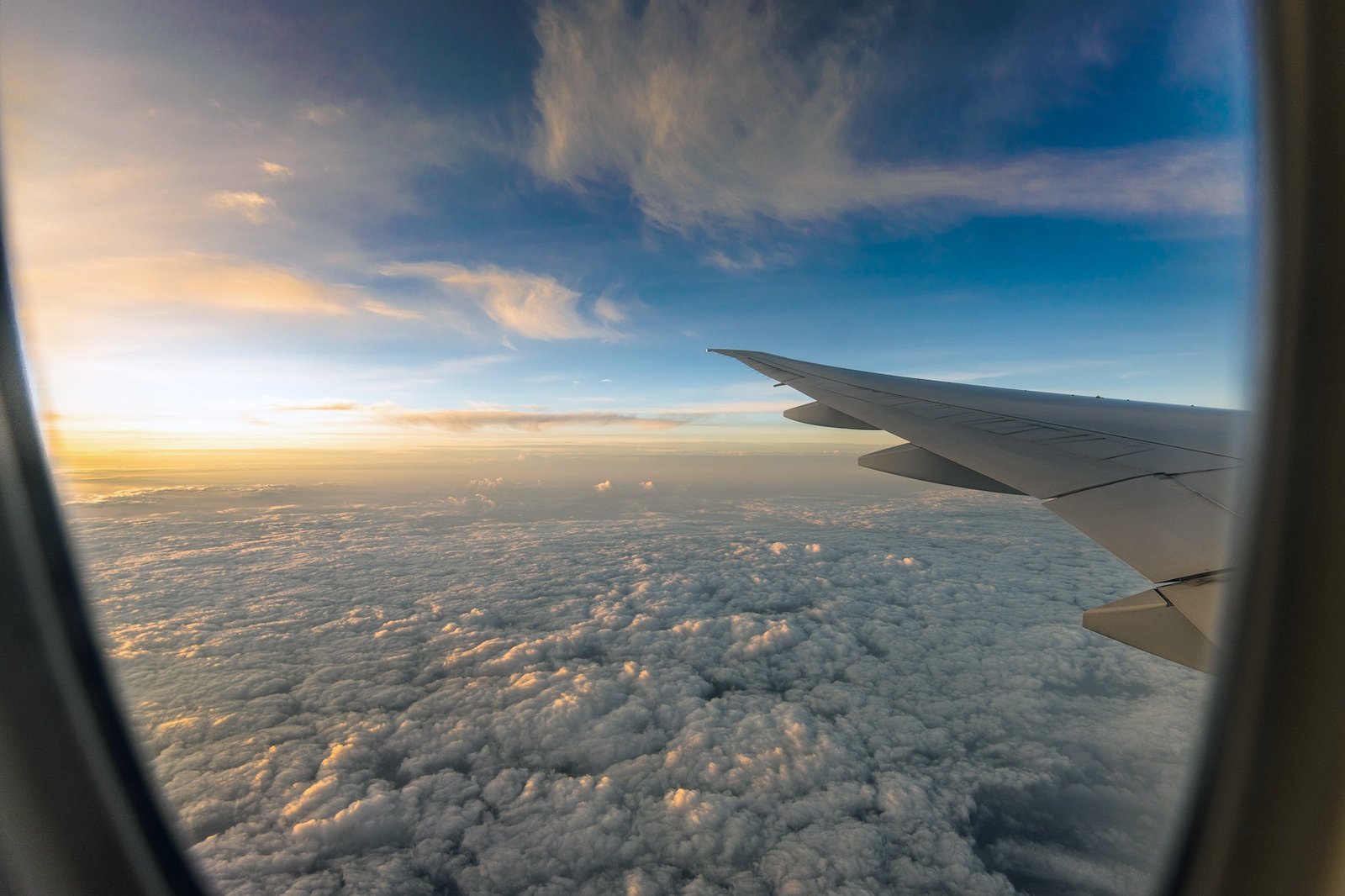 One of the busiest and largest airports in Mexico, Cancun International Airport sits 14 km south of the city centre. It features no less than 4 passenger terminals and 2 runways. Here, you'll find a great range of dining and shopping options as well as facilities including free Wi-Fi, banking and currency exchange services. There are several transfer options to reach Cancun Hotels Zone.
There's no taxi rank at Cancun Airport.
The airport taxi services feature a good choice of vehicles from shareRide to taxiX to taxiXL to taxiSUV. They take around 20-30 minutes and cost between Mex$210 and Mex$670. To pay the prices mentioned, reservations must be made beforehand, online.
A wide range of buses and shuttles are also at hand to get you to your hotel. They cost roughly Mex$120-180 and take around 20-30 minutes to reach the Hotels Zone.
Car rental agencies can be found within the grounds of the airport.
4
Getting around Cancun
Travel tips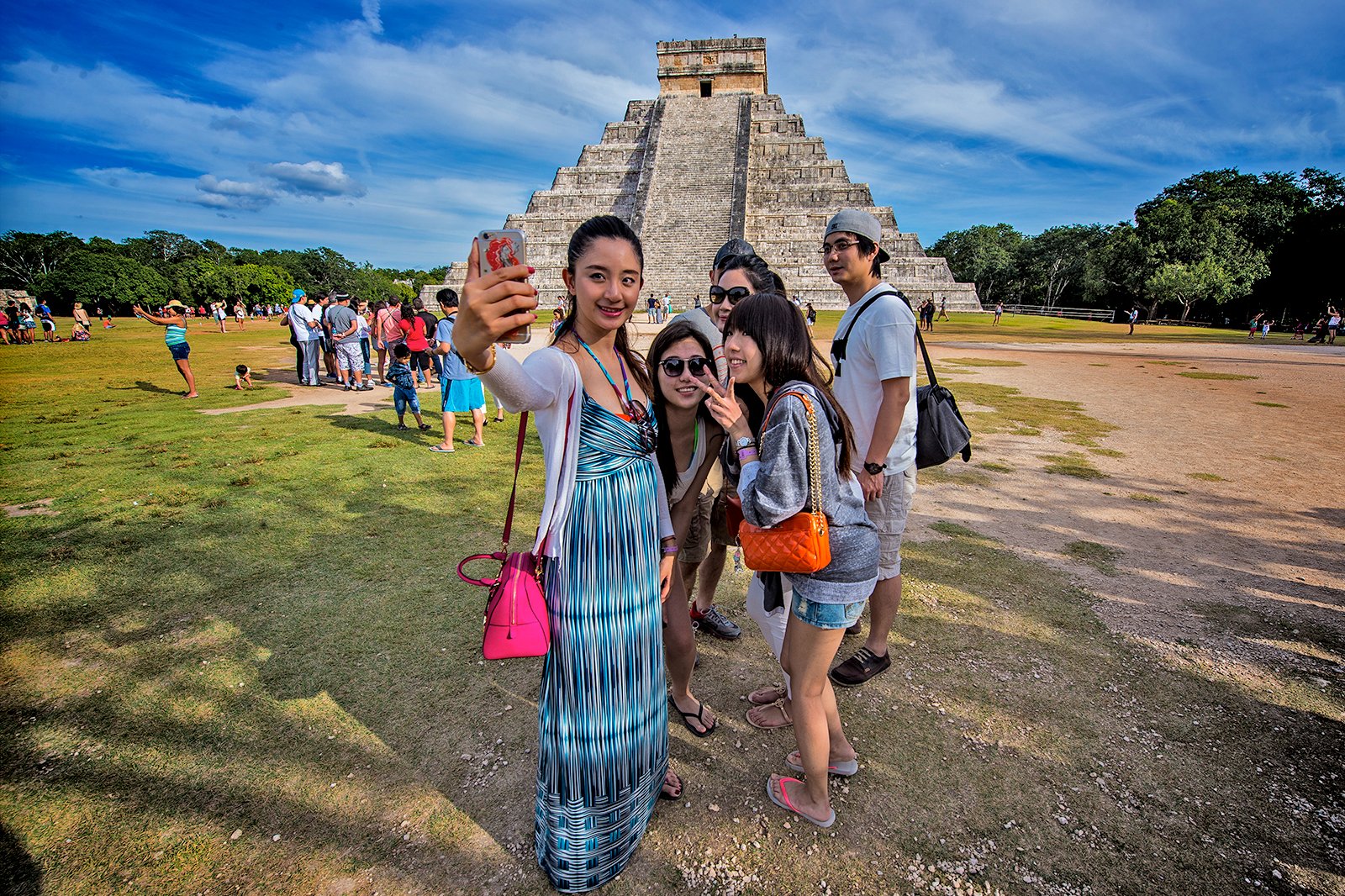 The Hotels Zone is the main touristic area in Cancun. It's an 11-km-long beach strip bordered by the Caribbean Sea. The immediate surroundings of your hotel can easily be explored on foot. This area hosts a great choice of dining, shopping and nightlife entertainment options. Scooters are available for rent in the Hotels Zones, but it's not recommended due to the chaotic road safety rules and to the congestion of the traffic in Cancun. For longer journeys, to Downtown Cancun or to nearby beaches, it's best to use the public and private transport services at hand.
5
Cancun public bus services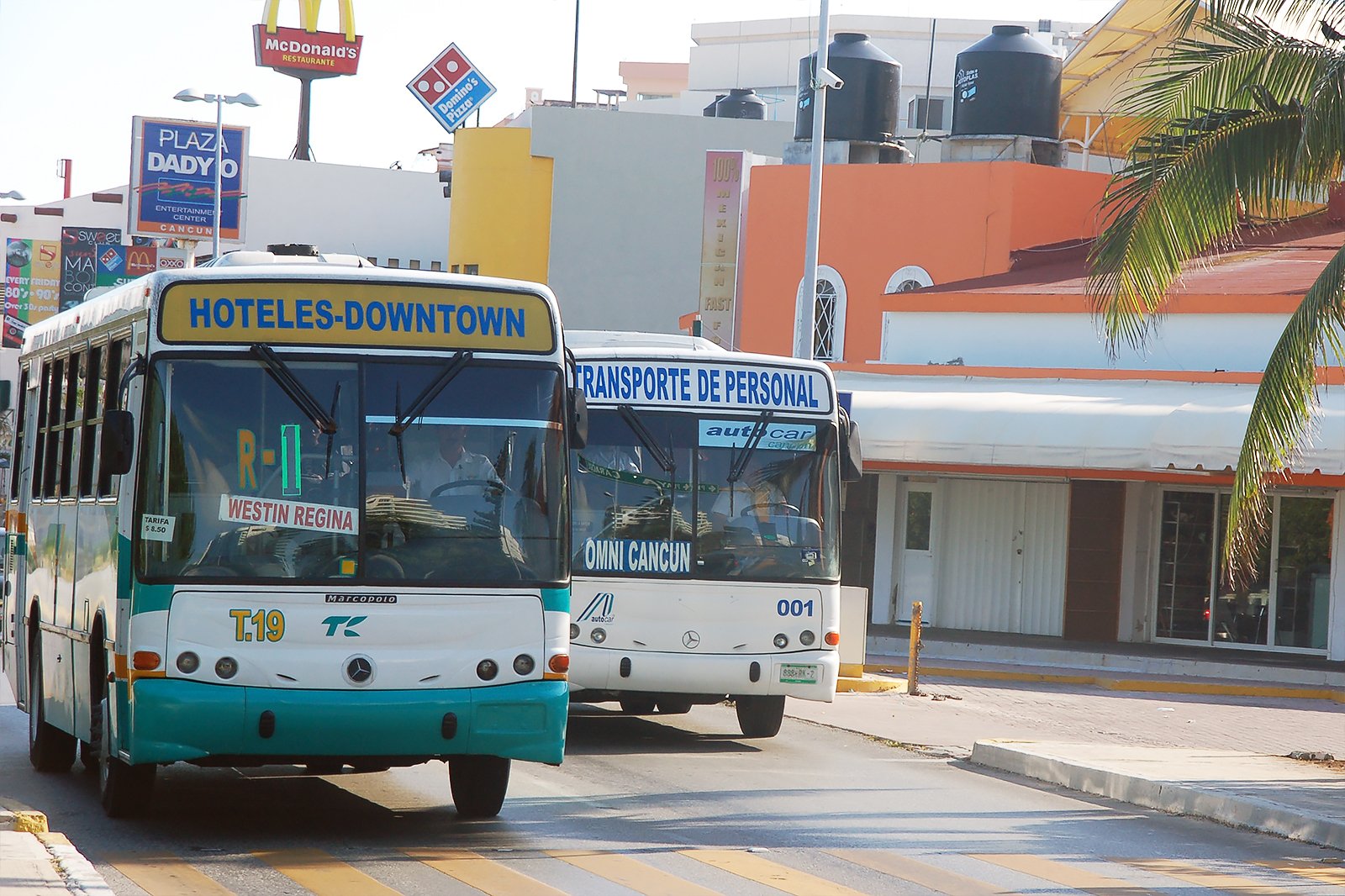 Cancun public bus services are the cheapest way to get around the city. It's considered one of the greatest bus systems in Mexico.
Lines R1 and R2 are the 2 main lines available to reach Downtown Cancun from the Hotels Zone.
Bus stops are easy to spot, they usually display a simple blue or black sign with a white pictogram of a bus.
A single ticket to travel within the Hotels Zone costs Mex$8.50. It's roughly the price for up to a 20-minute's ride.
The journey to Playa del Carmen costs about Mex$40.
Tickets can be purchased directly on the bus, but it's best to have the exact change.
photo by Ralf Peter Reimann (CC BY-SA 2.0) modified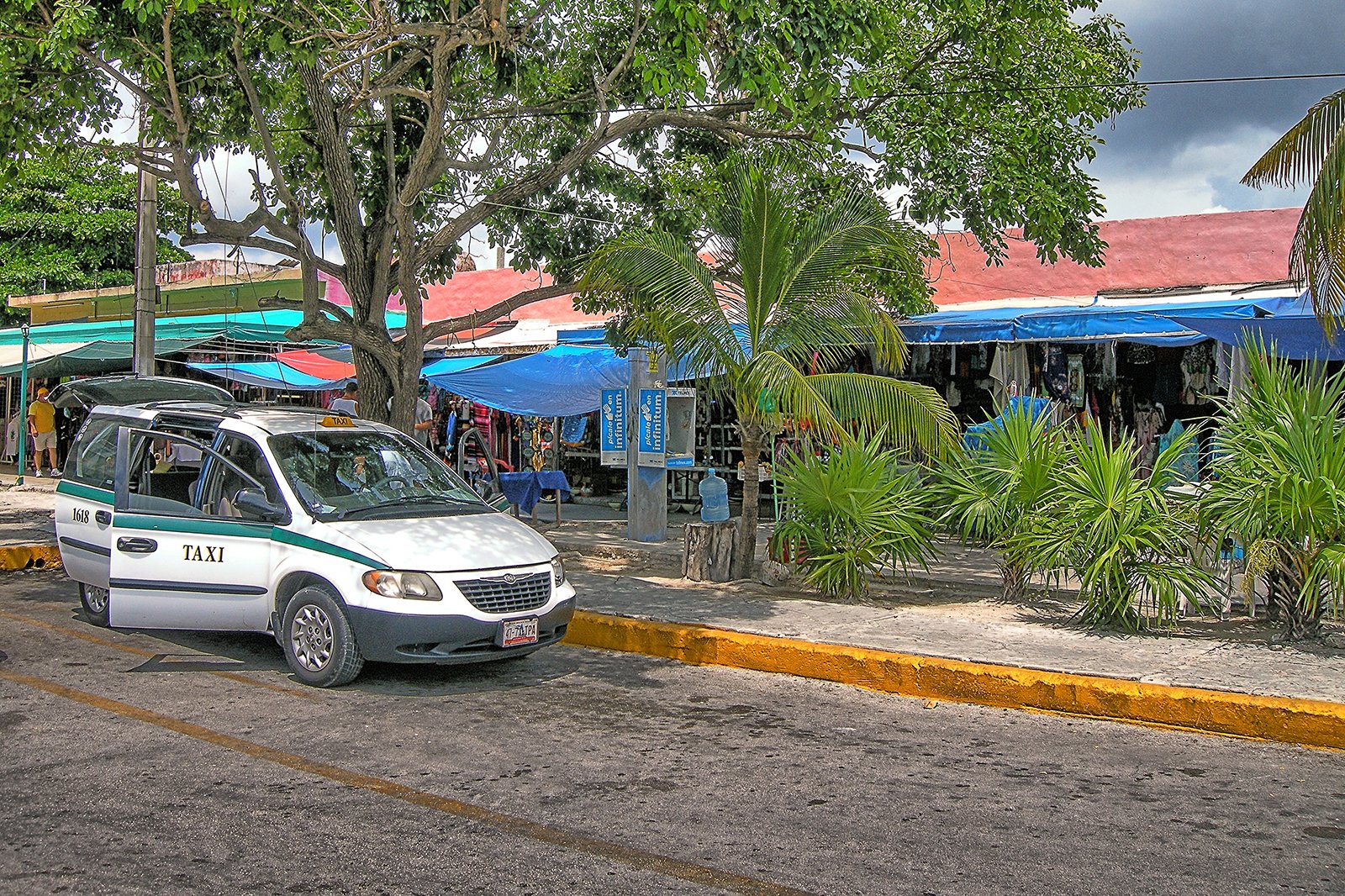 Taxis can be hailed down on the street.
You can easily find cab stands outside hotels and near the main attractions and shopping areas.
You can also directly call popular companies such as Cancun Transfers (998 295 0524), USA Transfers (998 914 0290) or Cancun Transportation (998 898 4979), just to name a few.
Cancun has been split into several zones and taxi fares depend on the number of zones you travel within.
All taxi drivers are required to have a rate card to show you.
If you don't speak Spanish, have your address ready to show the driver.
photo by Kirt Edblom (CC BY 2.0) modified
7
Annual events in Cancun to look out for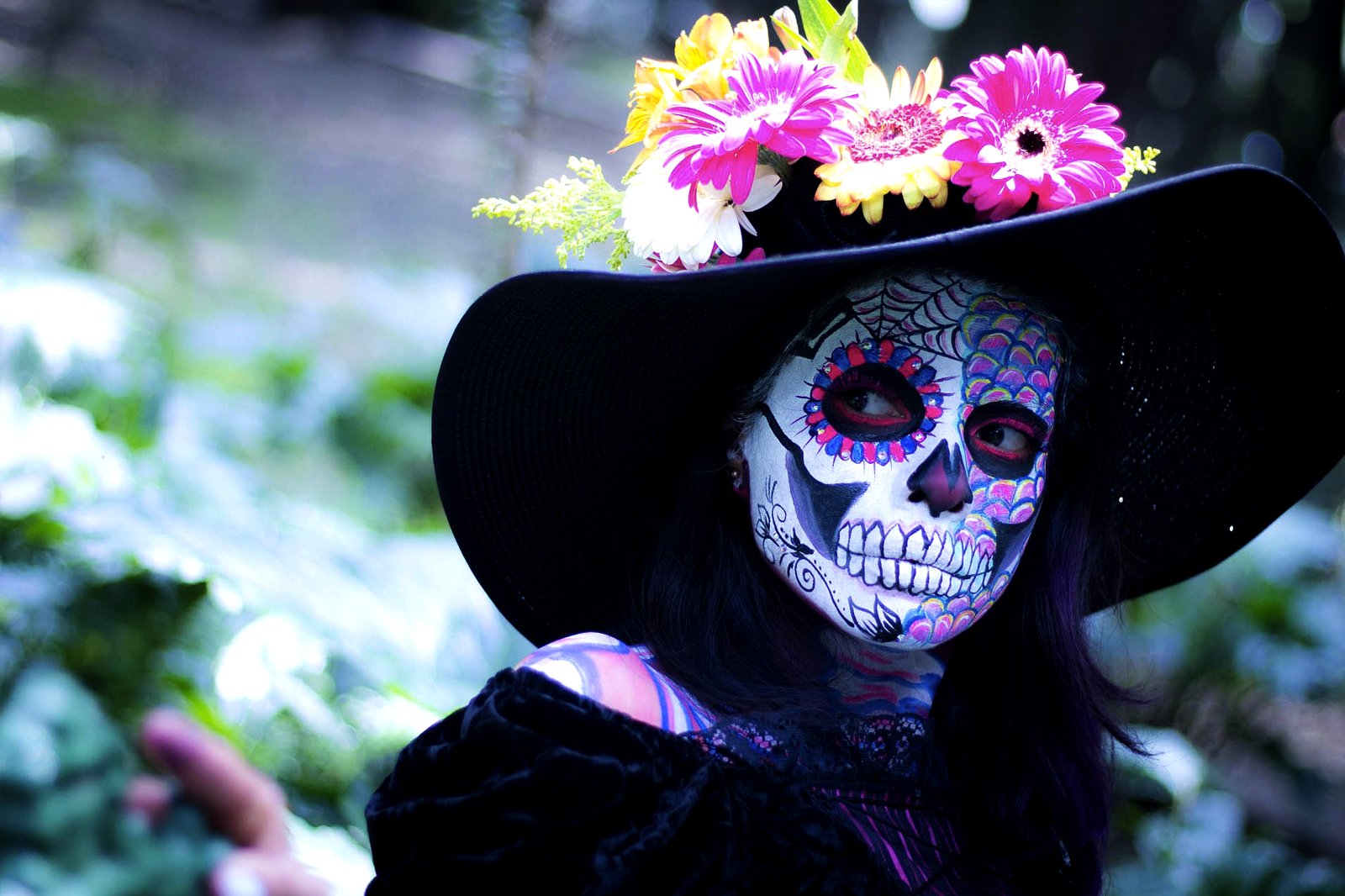 Day of the Dead
What: One of the most famous events in Mexico, Day of the Dead is a celebration of life. Cancun is decorated with brightly coloured skulls and other usually morbid icons in festivities dedicated to the "Lady of the Dead".
When: First 2 days of November.
Where: Throughout the city.


Dia de la Raza (Columbus Day)
What: Celebrated in many South-American countries, Dia de la Raza – Columbus Day is held on the day Christopher Columbus arrived in America, the 12th of October. Expect live music, processions, bullfights and many festive events throughout Cancun.
When: Mid-October
Where: Throughout the city
Back to top