Amsterdam Schiphol Airport is Netherlands' main airport and a true gateway into Europe. More than 105 airlines operate from Schiphol (pronounced 'skip-hol') to 327 destinations worldwide, making it one of the world's busiest airports. The airport is very central, only 15 km from the city centre. It was built in 1916 as a military airbase on what used to be a lake. Today, it has 6 runways and 3 interconnected terminals to handle over 70 million passengers each year.
The airport train can take you from the airport to Amsterdam Central Station in 15 minutes. There are also direct trains to other local and international destinations. Amsterdam Schiphol Airport offers plenty of things to do if you have a layover or some time to spare before a flight, such as art, spa treatments, retail outlets, and restaurants. Read our guide below to find out more about Amsterdam Schiphol Airport.
What are the highlights of Amsterdam Schiphol Airport?
Amsterdam Schiphol Airport offers various amenities and services throughout the terminals. The Schiphol Plaza provides excellent duty-free shopping, such as jewellery, souvenirs, electronics and high street fashion. If you're hungry, there are plenty of food and beverage outlets to suit all palates and pockets. If your flight is delayed or you feel like browsing the web, the airport's free Wi-Fi will help pass the time. There is also an internet lounge with desktop computers.
Alternatively, discover Dutch masterpieces at the branch of Amsterdam's Rijksmuseum. The little museum displays famous 19th-century paintings from the main museum's collection. Amsterdam Schiphol Airport also has an open-air observation deck on the rooftop of the terminal building. You can watch planes taking off and landing and visit the Fokker 100 aircraft. Entry to the art museum and panorama terrace is free.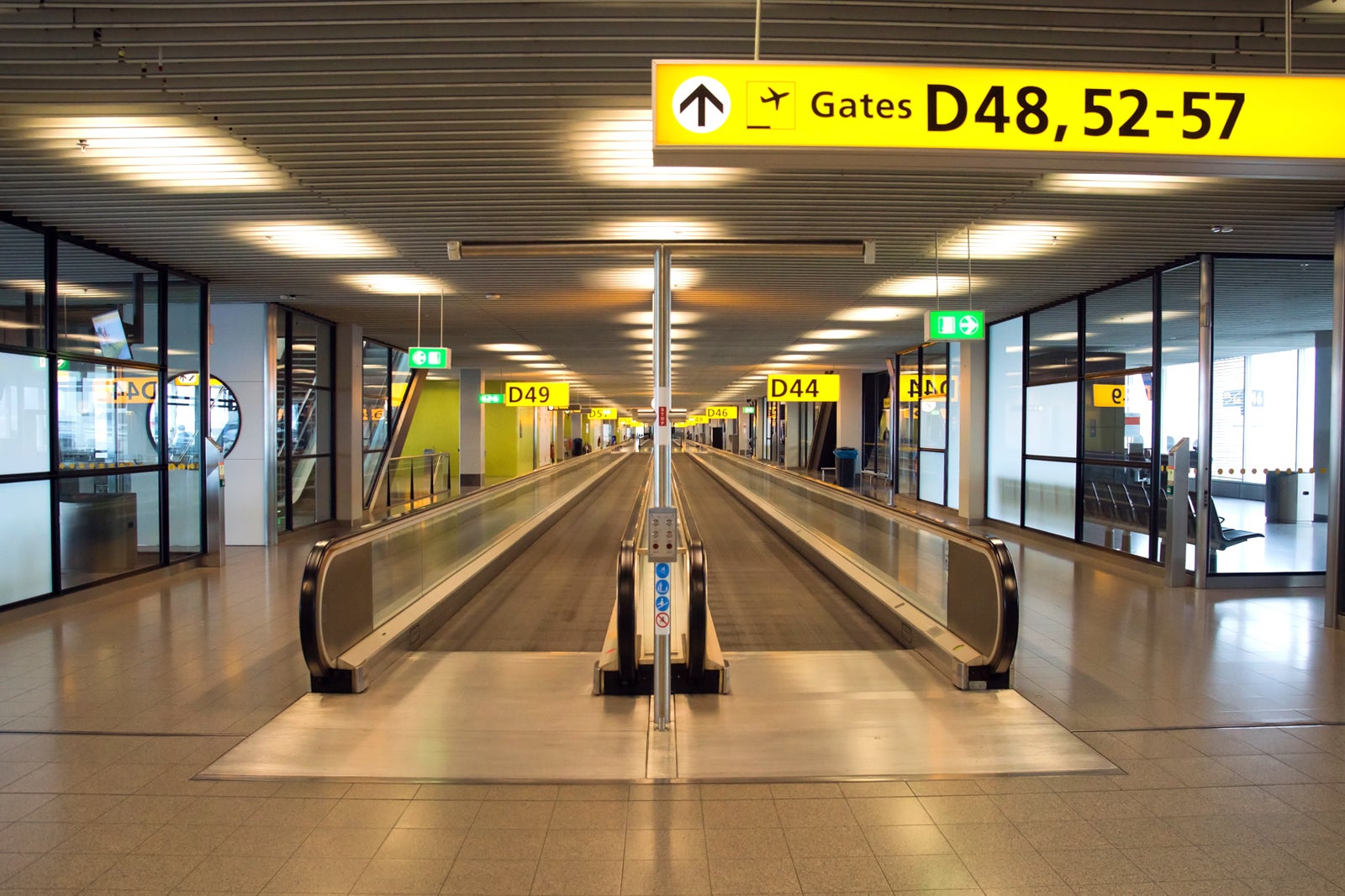 What else can you do at Amsterdam Schiphol Airport?
Passengers at Amsterdam Schiphol Airport wanting to relax can visit the Airport Park. It's the airport's greenest spot with loungers and beanbags. You can escape to the peaceful interfaith Meditation Centre and spend some time in silence. The XpresSpa offers a range of rejuvenating 15- and 30-minute treatments.
Amsterdam Schiphol Airport has several activities to keep your kids busy if you're travelling with young children. At the NEMO Science Museum, kids can discover more about science and technology through hands-on experiments. Then, let them burn off some energy at the Kids' Forest playground. It has slides, swings, and play and climbing areas built out of sustainable materials. You'll find the park on Holland Boulevard between Piers E and F.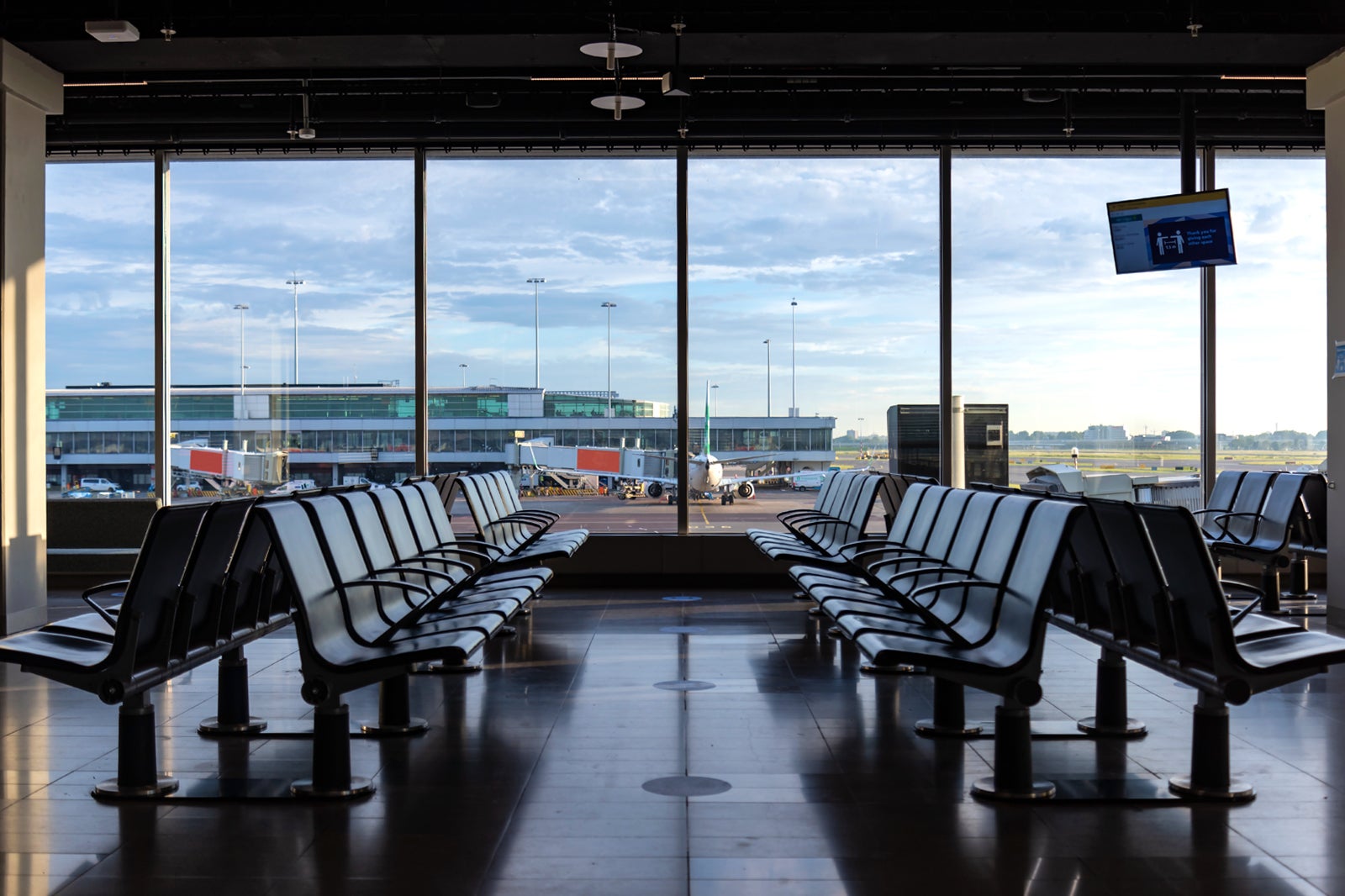 Good to know about Amsterdam Schiphol Airport
If you have a layover of 4 hours or longer at Amsterdam Schiphol Airport, you can enjoy a quick visit to Amsterdam. There are 3 ways to travel between the airport and Amsterdam's city centre: bus, taxi and train. The fastest and cheapest way is by train, and you avoid getting stuck in heavy Amsterdam traffic.
The 24-hour train service connects the airport with the Amsterdam Centraal Station. You can buy tickets at counters on the arrivals level or at yellow vending machines in Schiphol Plaza using Euro coins or a credit card.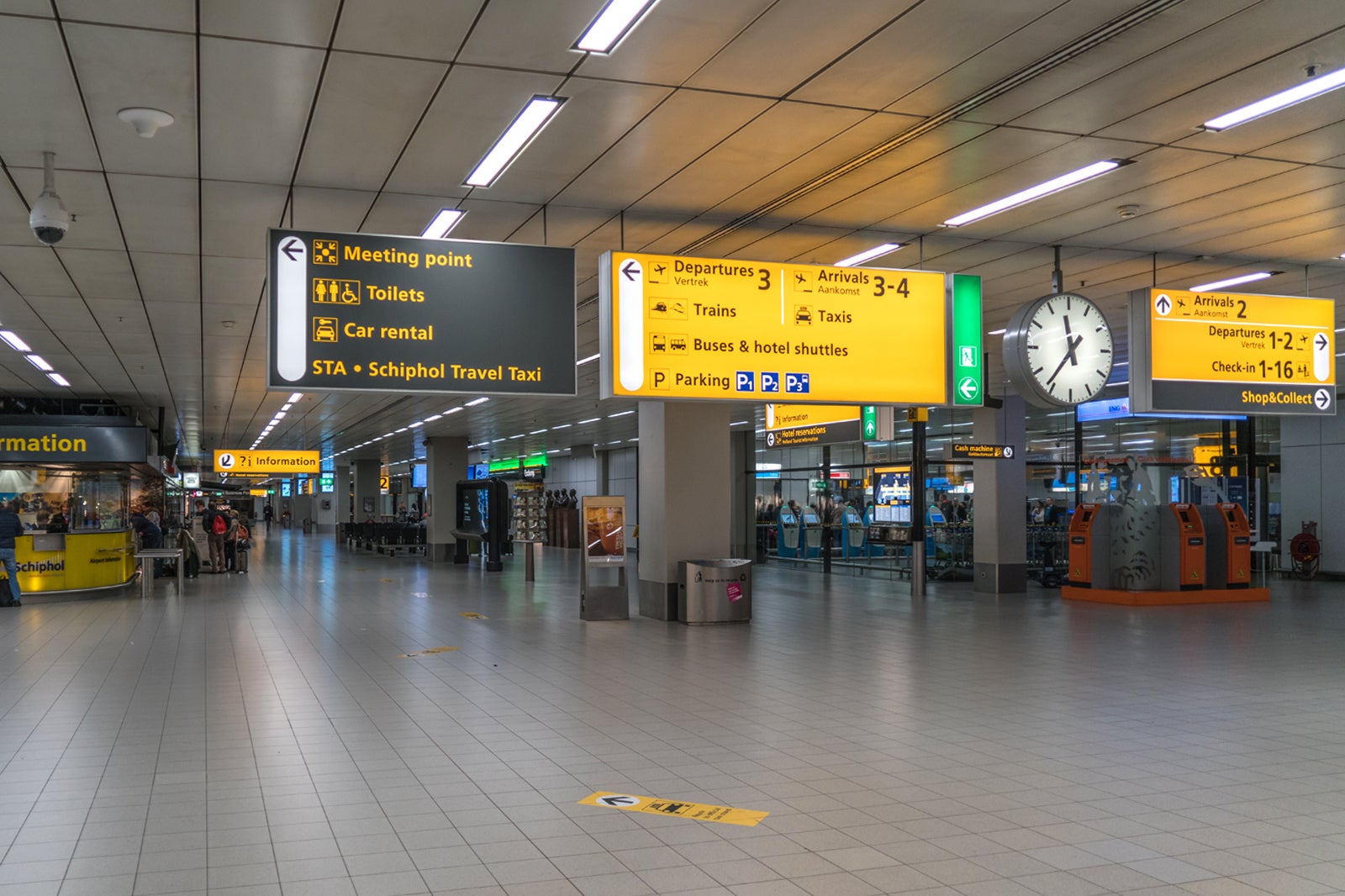 Amsterdam Schiphol Airport
Location: Evert van de Beekstraat 202, 1118 CP Schiphol, Netherlands
Phone: +31 (0)20 794 0800
Back to top