The Royal Concertgebouw is a concert hall in a field on the outskirts of Amsterdam. The construction itself began in 1883 and took several years, requiring the use of almost 2,200 wooden piles driven into the ground. The opening was further delayed by difficulties in getting the town of Nieuwer-Amstel to provide the necessary infrastructure, such as street lights and road paving.
The first performance at the concert hall was on April 11, 1888. Since then, the Royal Concertgebouw Orchestra has made its home there. In the 1950s, the Netherlands Philharmonic Orchestra and the Radio Filharmonisch Orkest also began concert series at the locale.
Concertgebouw - one of the highlights of 10 Best Things to Do for Couples in Amsterdam and 10 Best Things to Do After Dinner in Amsterdam (Read all about Amsterdam here)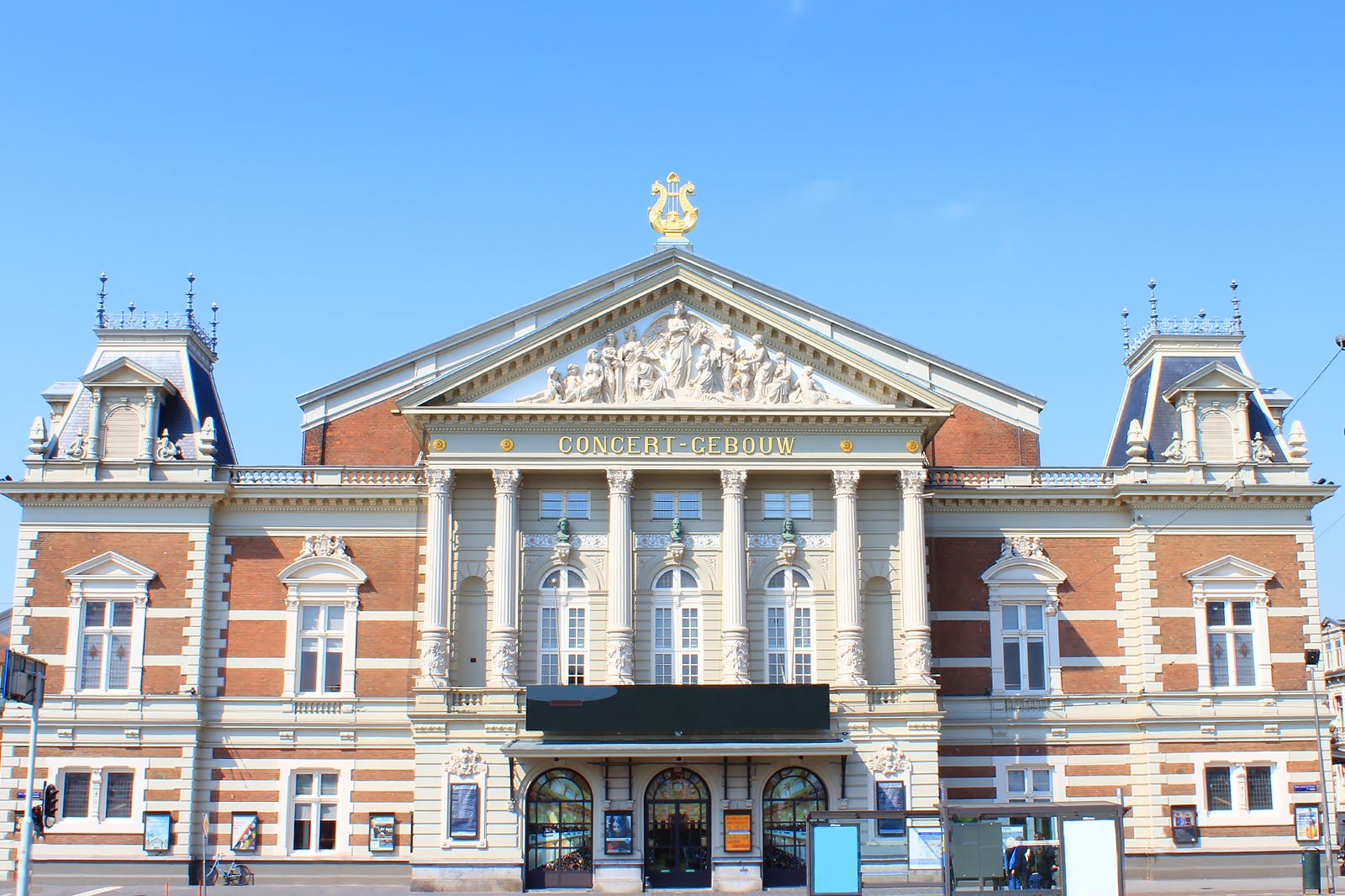 Highlights of Concertgebouw
The acoustics of the Concertgebouw are considered to be on par with some of the finest concert halls in the world, including the Musikverein in Vienna and the Symphony Hall in Boston. Though the reverberation time is best for classical music, many contemporary acts have also performed at the hall, including Pink Floyd, The Who and Sting.
The Concertgebouw was found to be sinking in 1983 due to rotting wooden pilings. After engaging in a large fundraising effort, in 1985, the pilings were replaced with pillars made of concrete. A modern annex for the facility was also designed and built for a new entrance, and updated rehearsal and dressing spaces.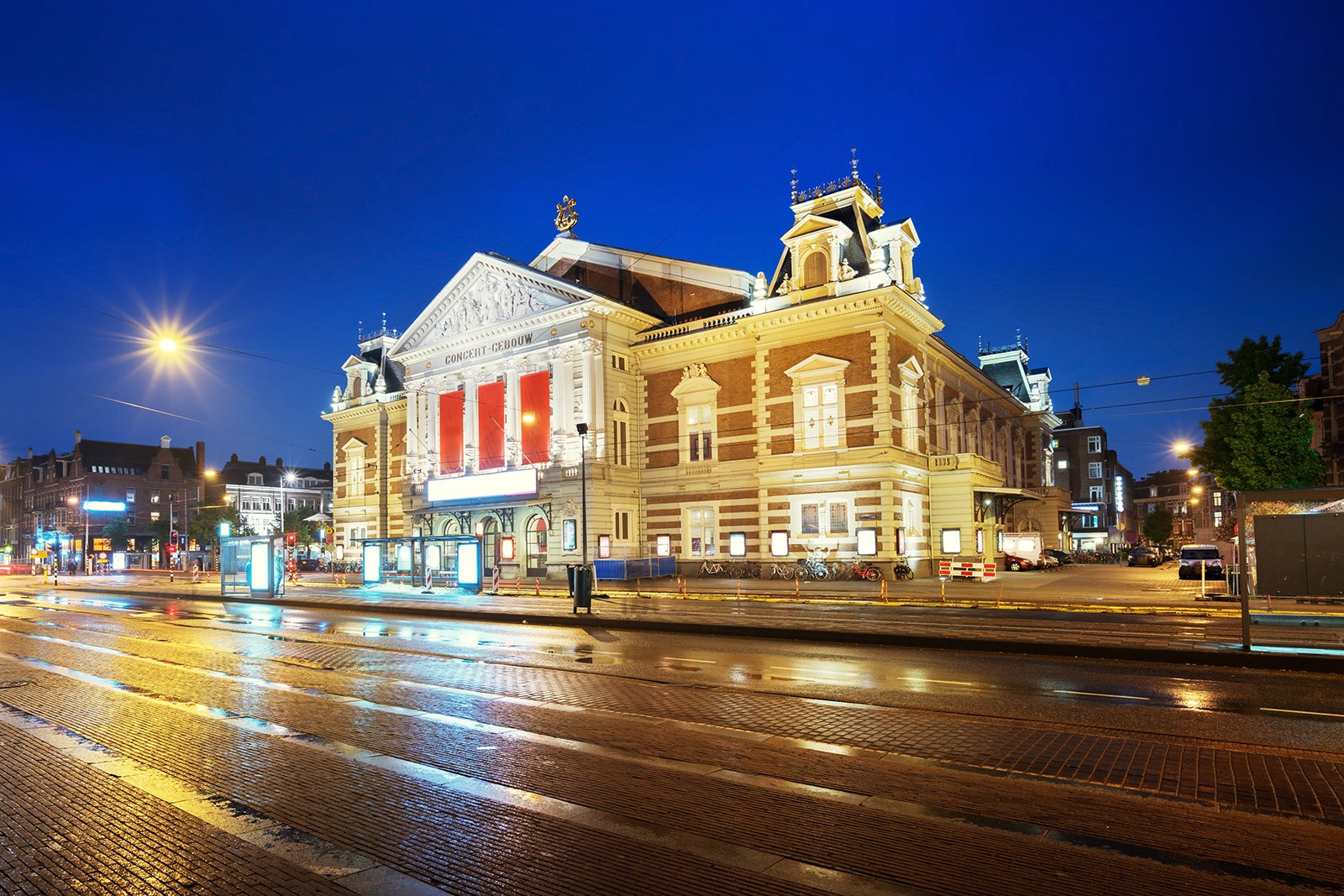 Good things to know about visiting Concertgebouw
With over 600 concerts a year, the Concertgebouw is sure to have something for everyone. Sunday morning concertos are always a crowd-pleaser, as are the Saturday and Sunday afternoon matinees.
The Concertgebouw also offers behind-the-scenes tours for those who are interested in seeing the innermost workings of a concert hall. Combined with a visit to the Van Gogh Museum or Rijksmuseum, which are within walking distance, a visit would make for a lovely day in the city. For a romantic evening, take in a concert followed by a meal at one of the many restaurants in the vicinity.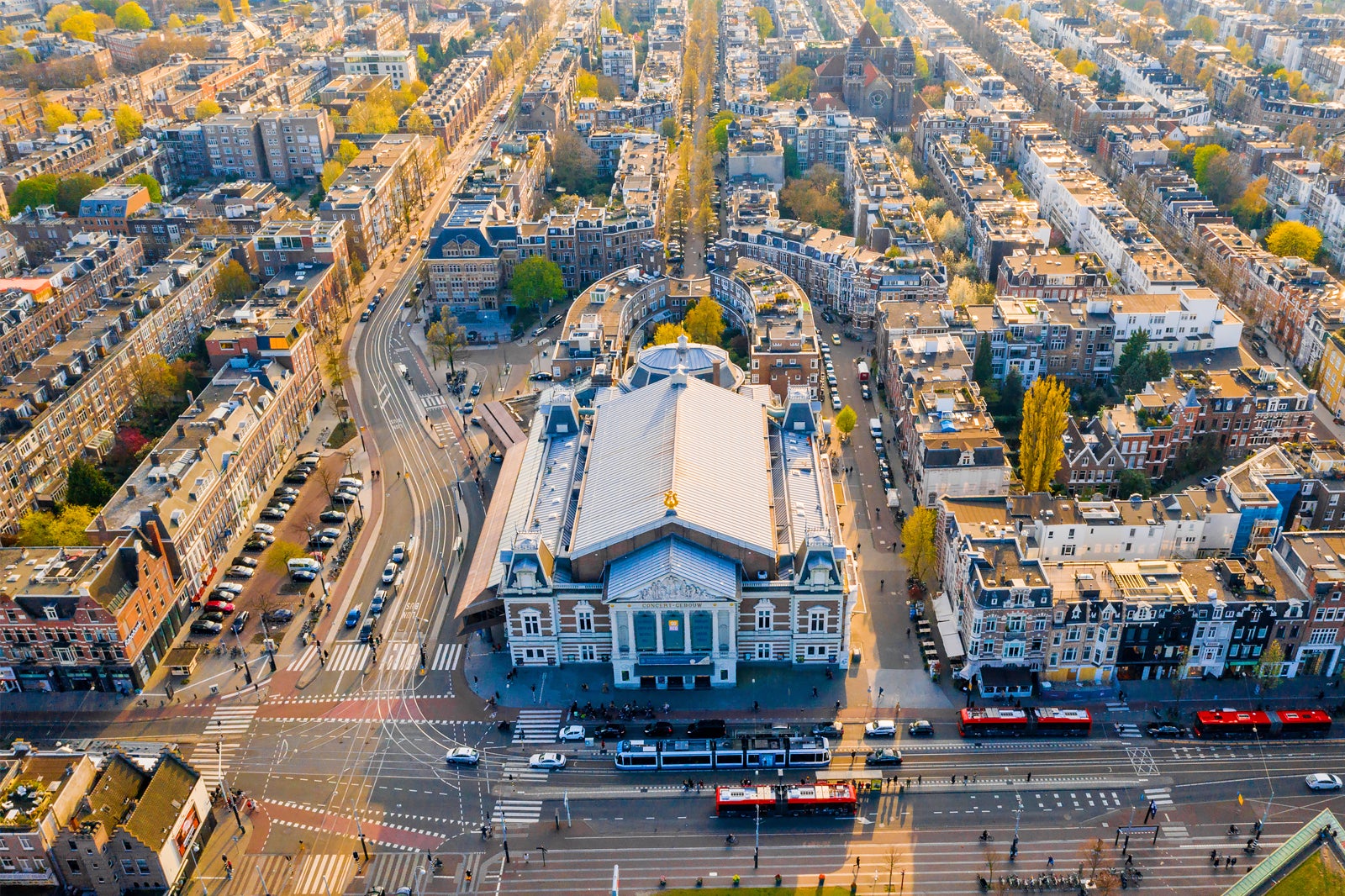 Concertgebouw
Location: Concertgebouwplein 10, 1071 LN Amsterdam, Netherlands
Open: Box office opens 1 hour before a concert
Phone: +31 20 671 8345
Back to top