The Hermitage Museum in Amsterdam is a satellite museum for the Hermitage Museum in Russia and boasts a massive collection of artefacts of Netherlands-Russia relations. Located on the banks of the Amstel River, the museum is home to unique artefacts like masterpiece paintings by Matisse and displays on Alexander the Great.
Each year, approximately 400,000 people visit the Hermitage Museum in Amsterdam. The diverse exhibits offer something for everyone, so the museum is an ideal choice for history buffs, romantic dates, and family trips. The museum also hosts temporary exhibitions on a variety of subjects.
Highlights of the Hermitage
The Hermitage in Amsterdam is located in a historic building in of itself. The Amstelhof was constructed in 1683 and served as a home for the elderly members of the Dutch Reformed Church until 2007. At the time of construction, the building was one of the longest in the city.
The Hermitage Museum offers permanent exhibitions on Alexander the Great, modern French artwork and artefacts of the Amstelhof building. In addition, the museum selects one theme and has 2 separate exhibitions per year. The collection is unique in that it's highly diverse and includes works typically not seen outside of Russia.
Good things to know about visiting the Hermitage Museum
The Hermitage Museum has more offerings than just the exhibitions. There are programs for children, concerts and a museum library. There is also a cafe-restaurant, renowned for its 2-course lunch.
As there are many different exhibits, including crown jewels, clothing, armor and portraits, there is always something for everyone to enjoy. The Hermitage Museum has one of the most diverse collections in the world and features works from an array of world-famous artists. The museum is easily accessed by walking paths, the Metro and the tram. Make sure to include the Outsider Art Museum on your tour, which features art by emerging amateur artists.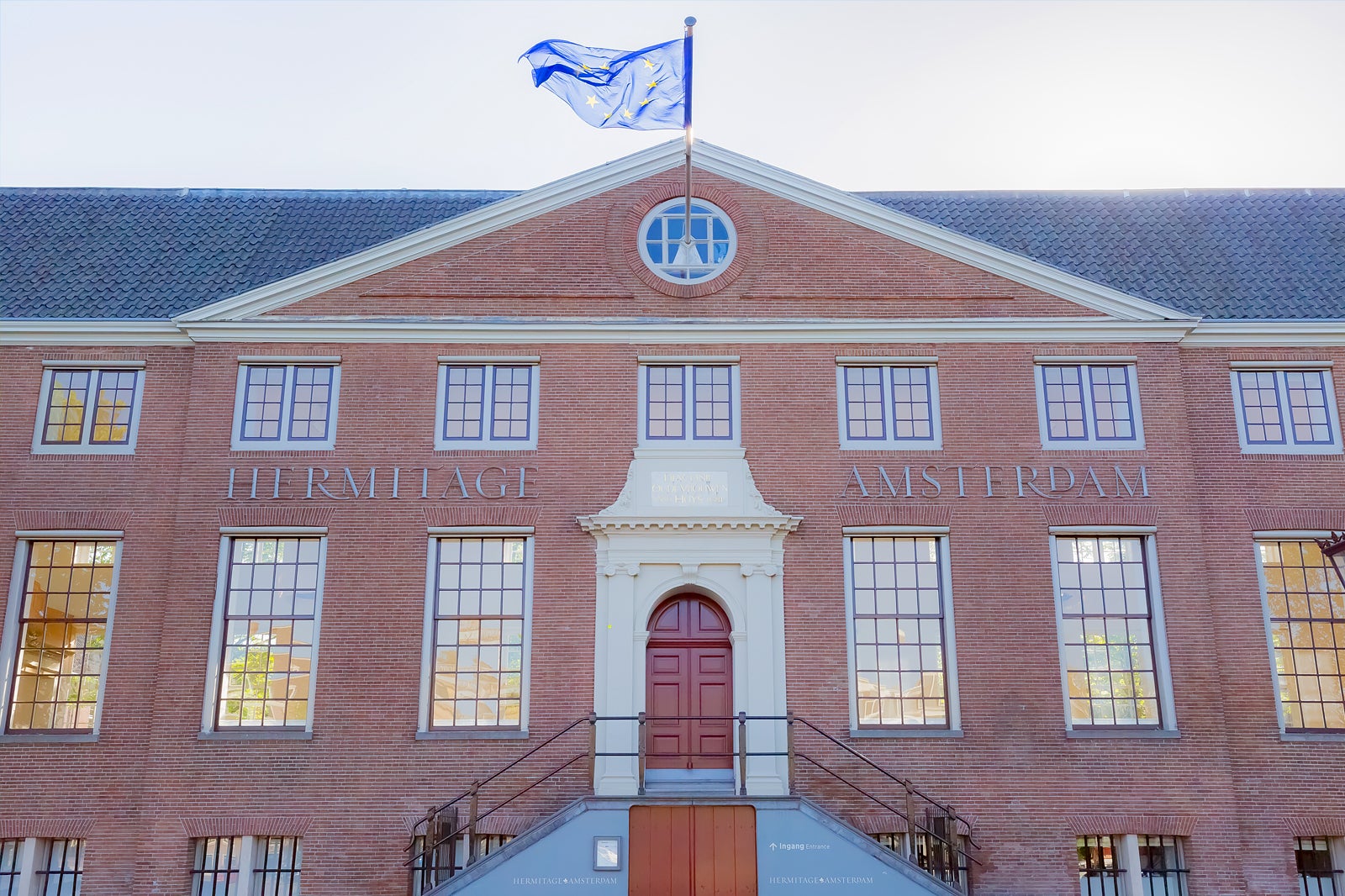 Hermitage Museum
Location: Amstel 51, 1018 DR Amsterdam, Netherlands
Open: Daily from 10 am to 5 pm
Phone: +31 20 530 8755
Back to top