The Van Gogh Museum has the world's largest permanent collection of works by the famous Dutch painter, Vincent van Gogh. Born in 1853, he has created more than 2,000 artworks, 860 of which are oil paintings. The prominent Dutch post-impressionist painter was also known as a misunderstood genius, having spent time in psychiatric hospitals due to depression, psychotic episodes, and delusions. After he died in 1890, Van Gogh became one of the most influential figures in Western art.
The art museum in Amsterdam displays many of his most iconic masterpieces, along with sketches and personal letters. There are also many interactive amenities and art programmes that offer all visitors an overview of Van Gogh's life and work.
Van Gogh Museum in Amsterdam - one of the highlights of 10 Best Things to Do for Couples in Amsterdam and 10 Best Museums and Galleries in Amsterdam (Read all about Amsterdam here)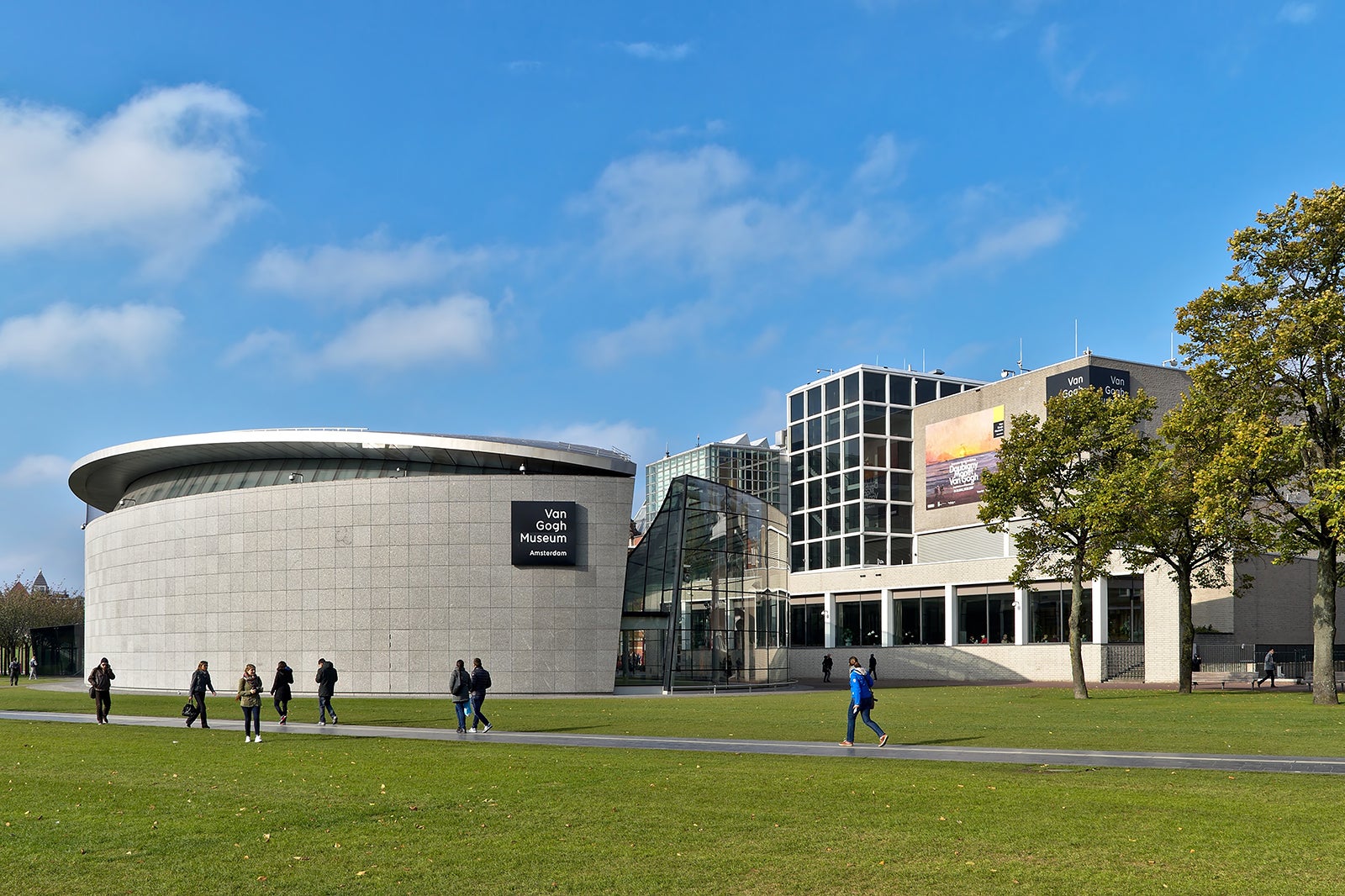 What are the highlights of the Van Gogh Museum?
The Van Gogh Museum was established in 1973, consisting of 2 buildings in Museumplein. The Rietveld building is the museum's main gallery – the ground floor has a cafe and introductory exhibit, while the 1st floor displays Van Gogh's works in chronological order.
The main highlight of the Van Gogh Museum is the permanent collection, which comprises over 200 paintings, 500 drawings, and 750 letters by Van Gogh. Most of his paintings are of landscapes, portraits, and inanimate objects, with distinctively expressive brushwork and bold colours. You can see iconic paintings such as The Potato Eaters (1885), The Yellow House (1888), and Sunflowers (1889).
The 2nd floor features temporary exhibitions and the highest floor showcases Impressionist and Postimpressionist works by the artist's contemporaries. The Van Gogh Museum displays works of art by 19th-century French sculptors, Auguste Rodin, and Jules Dalou, as well as paintings by Paul Gauguin, Édouard Manet, Claude Monet, and Émile Bernard.
You can also find Van Gogh's sizeable collection of Japanese prints, which has significantly influenced his painting style. In 1999, the Kurokawa wing was added to the Van Gogh Museum. Major temporary exhibitions take place in this 3-storey building throughout the year.
The Van Gogh Museum has an interactive program for the visually impaired called Feeling Van Gogh. It includes an interactive tour of the museum's permanent collection and story of Vincent van Gogh, as well as a multi-sensory workshop. You can feel the brush strokes on 3D replicas of Sunflowers and The Bedroom, take a whiff of lavender or wet grass, and touch relief quotes from Van Gogh's letters.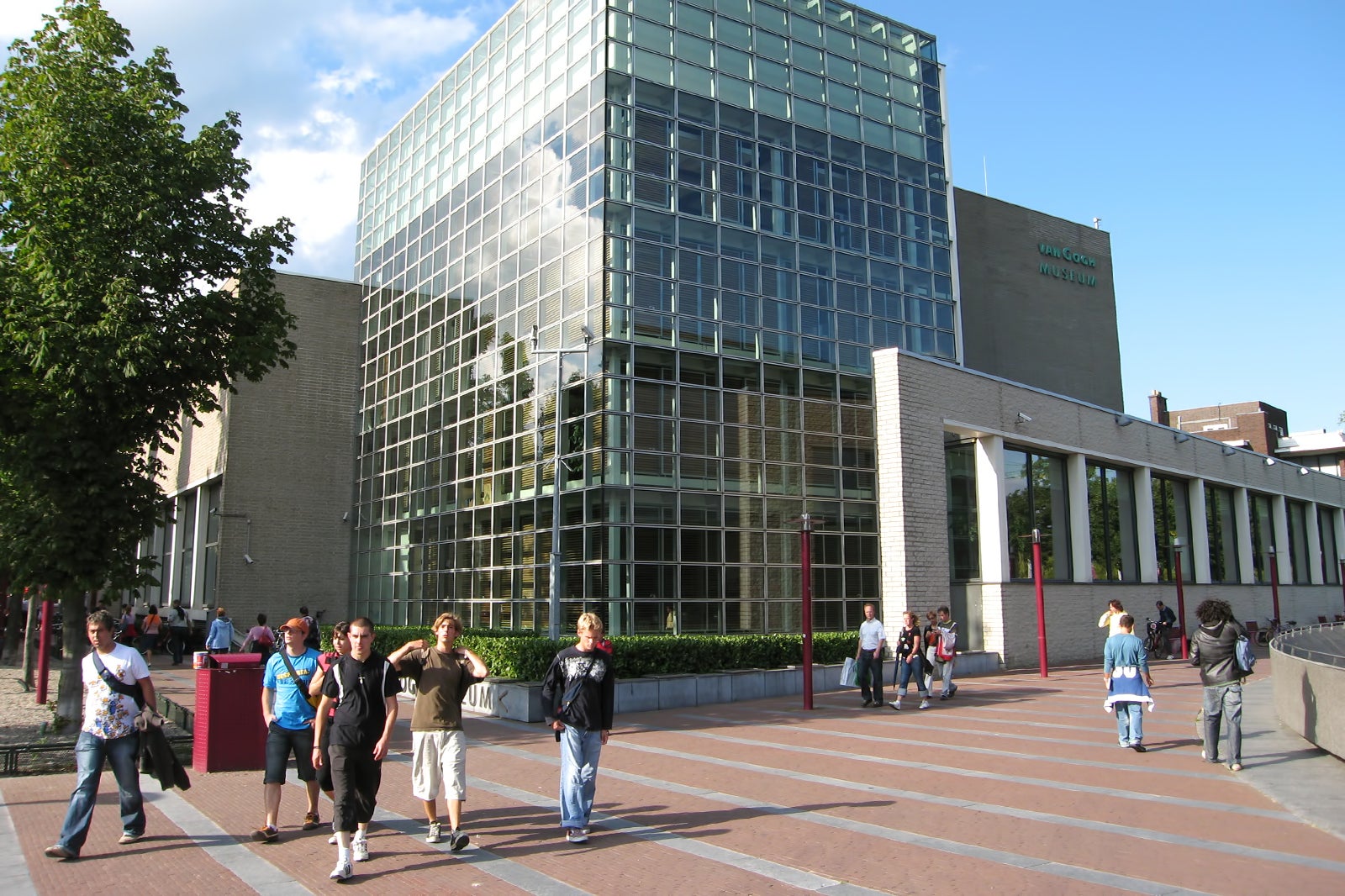 Good to know about Van Gogh Museum
The Van Gogh Museum is in Amsterdam's Museumplein, which also houses the Stedelijk Museum, Rijksmuseum, Concertgebouw, and Artexpo Amsterdam. The museum opens every day, with mornings being the best time to visit if you want to explore the exhibits without huge crowds.
There's an entrance fee to the Van Gogh Museum, but visitors below 18 years old can enter for free. If you're planning to visit more museums during your Amsterdam visit, we highly recommend getting the Museumkaart. This pass allows free entrance to around 400 museums in the Netherlands.
Van Gogh Museum in Amsterdam
Location: Museumplein 6, 1071 DJ Amsterdam, Netherlands
Open: Daily from 9 am to 5 pm
Phone: +31 (0)20 570 5200
Back to top