10 Best Things to Do in Cancun
What is Cancun Most Famous For?
The best things to do in Cancun allow you to fully enjoy the highlights of the gateway to both the Caribbean and ancient Mayan civilisation. Most people visit this tropical paradise on the southeast coast of Mexico's Yucatan peninsula to unwind on gorgeous beaches in the sun. Cancun boasts fantastic water sports, vibrant nightlife and over 20 km of pristine sandy beaches on the Caribbean coast.
But there's no shortage of things to do for those who prefer a more adventurous holiday. The Yucatan's coast has the second-largest offshore coral reef in the world. Head out on a snorkelling or diving tour and explore miles of vibrant corals and hidden underground grottoes. Plan your tropical vacation by checking out our guide of things to do in Cancun.
What are the best things to do in Cancun?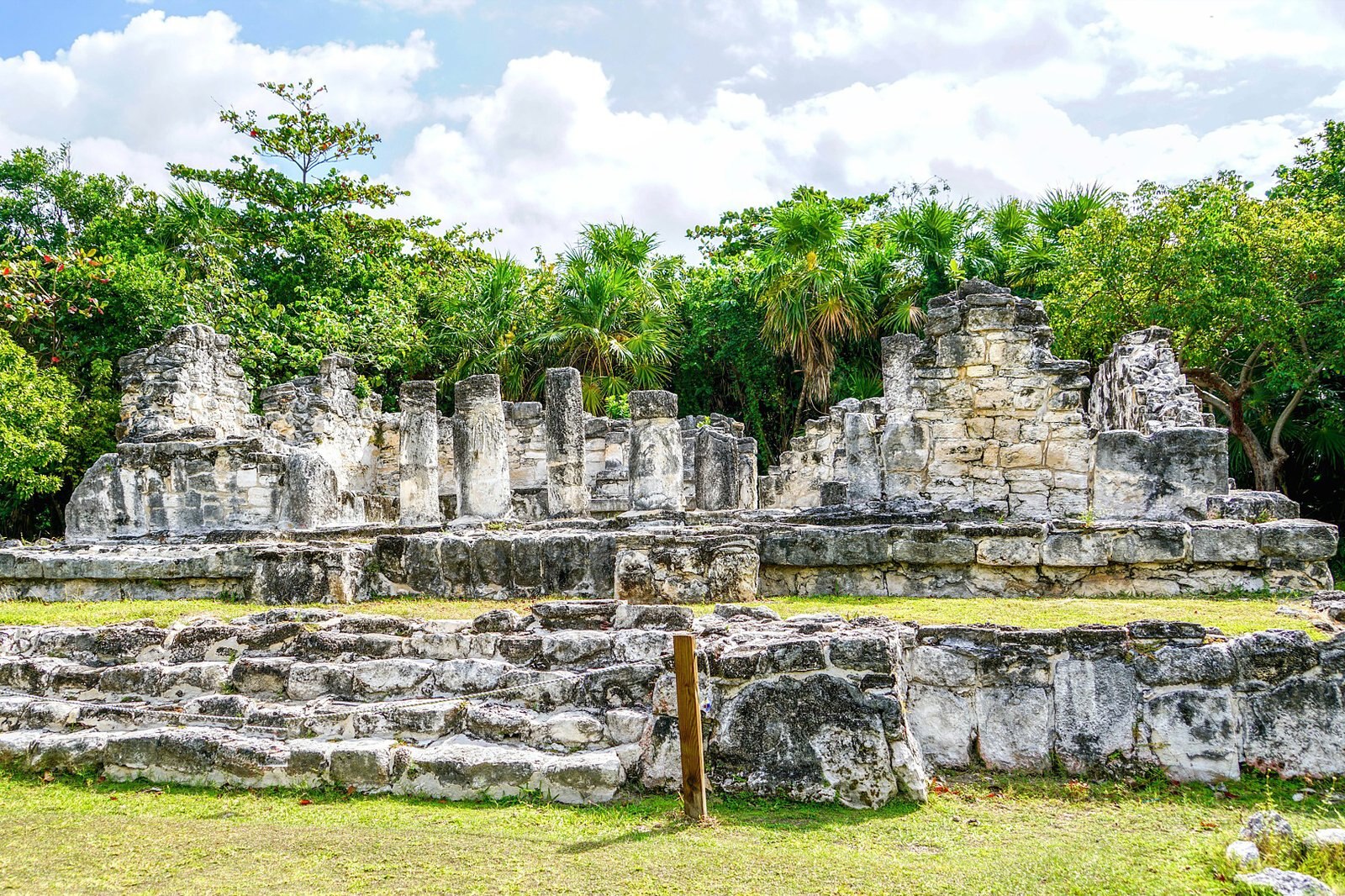 The El Rey Archaeological Zone is an ancient Mayan site towards the southern end of Zona Hotelera. The Mayan ruins reveal a civilization that was dedicated to fishing and maritime trade. After paying a $2.50 admission fee at the entrance, you get to explore more than 45 stone structures, including a Mayan temple and the burial site of an important figure. If you want to learn about the history of this ancient civilization, the Mayan Museum of Cancun is a just a few minutes' walk away.
Read more
Location: El Rey Zona Arqueológica, Zona Hotelera, 77500 Cancún, Quintana Roo, Mexico
Open: Daily from 8 am to 5 pm
Phone: +52 983 837 2411
2
Zona Hotelera
Enjoy sunbathing and play beach games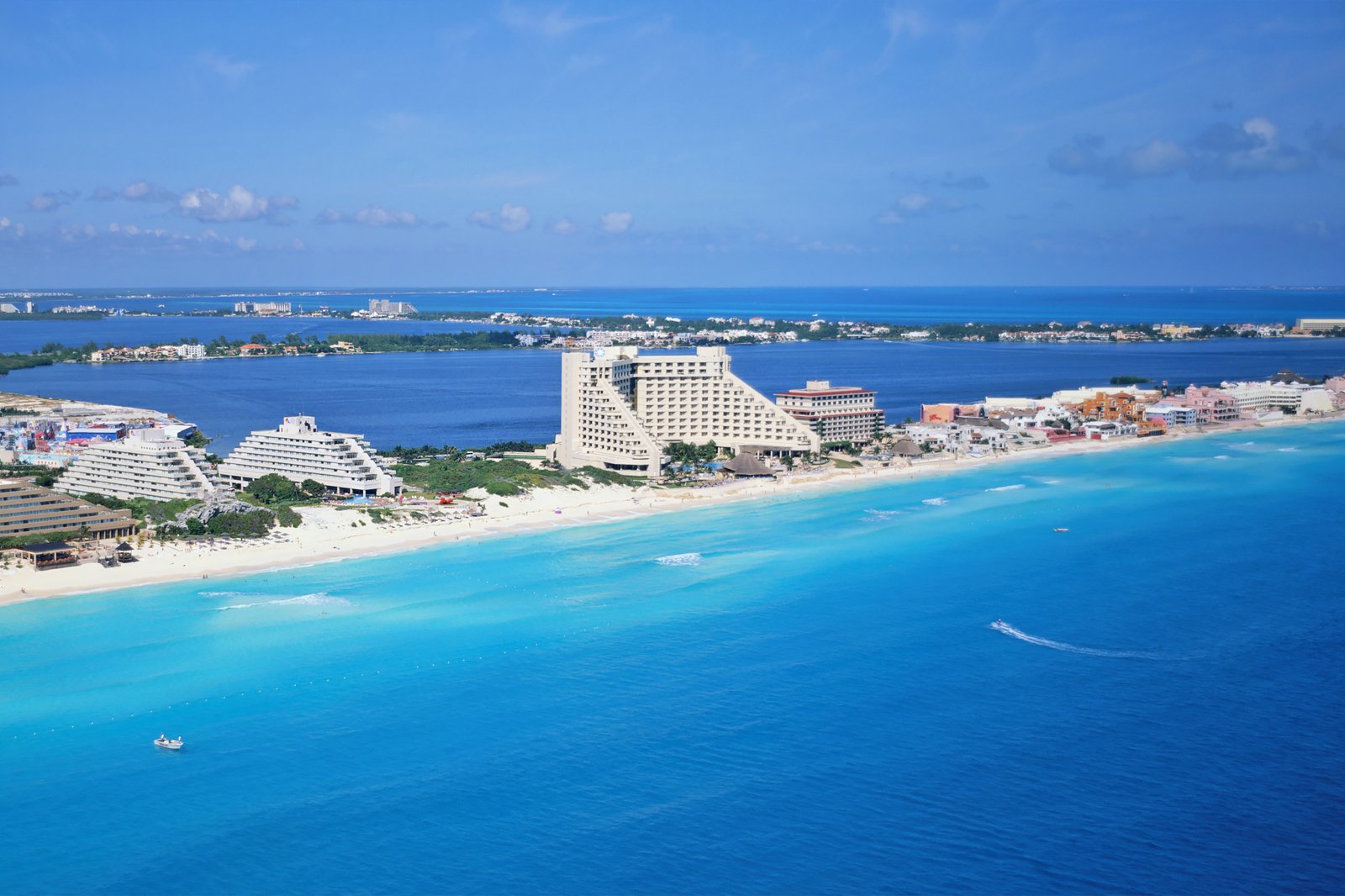 Couples
Families
Photo
Adventure
Zona Hotelera (Hotel Zone) is a touristy section of Cancun that offers a good range of hotels overlooking the Caribbean Sea. There's no shortage of fantastic beaches to check out, but Playa Delfines, at the southern end of the main strip, is a great choice if you're looking for somewhere a little quieter. The minor archaeological site of El Rey is found on the southern end of Zona Hotelera.
Location: Zona Hotelera, Cancún, Quintana Roo, Mexico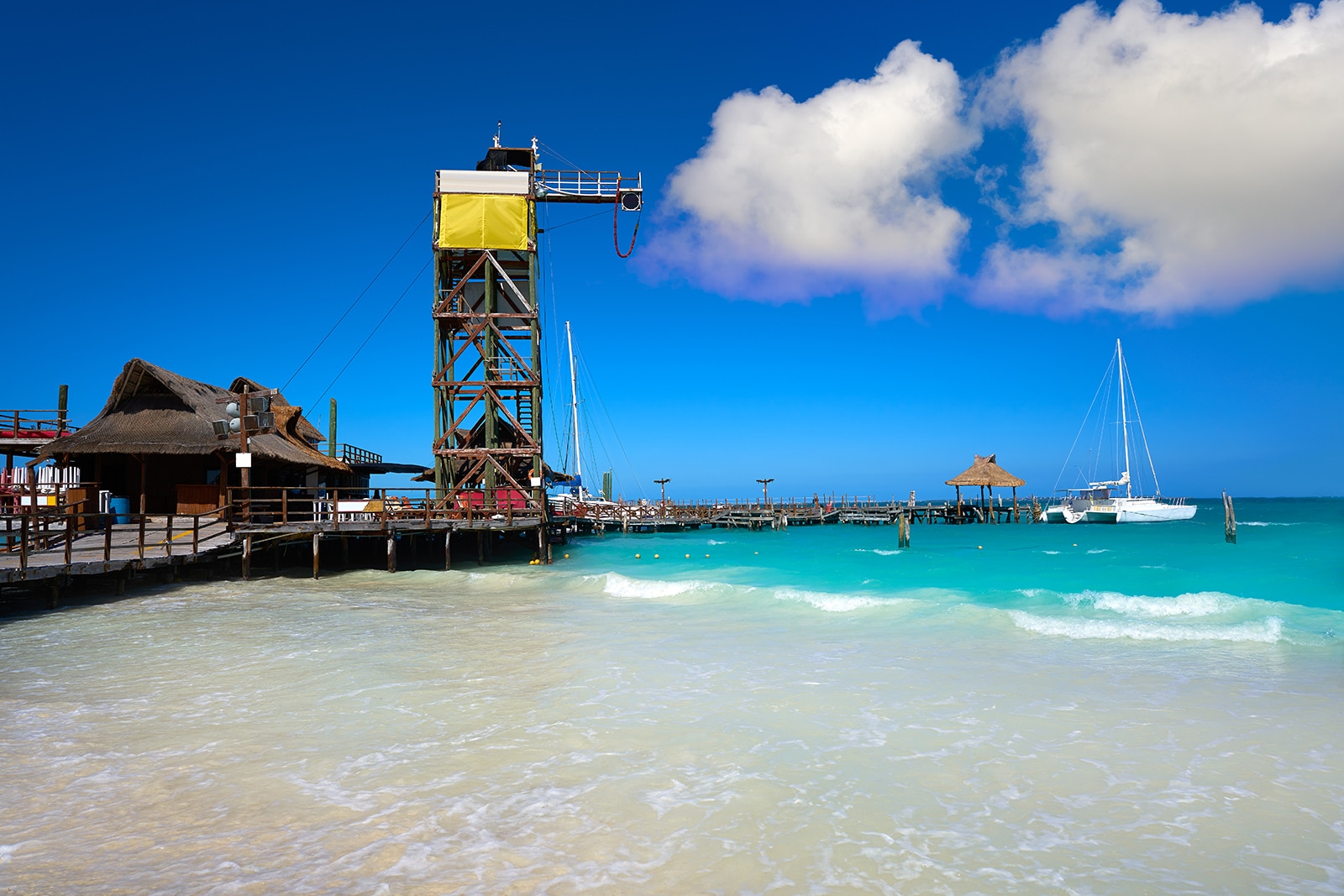 Couples
Families
Adventure
Group
Playa Tortugas is a relatively small stretch of sand about 6 km northeast of Cancun's Zona Hotelera. The beach is free to enjoy all year round, and its shores are shallow enough for children to safely swim in. Thrill seekers get to enjoy bungee jumping from the top of a 25-metre-tall tower on the pier. There are ferries departing for Isla Mujeres from Playa Tortugas every day.
Read more
Location: Playa Tortugas, Zona Hotelera, Cancún, Quintana Roo, Mexico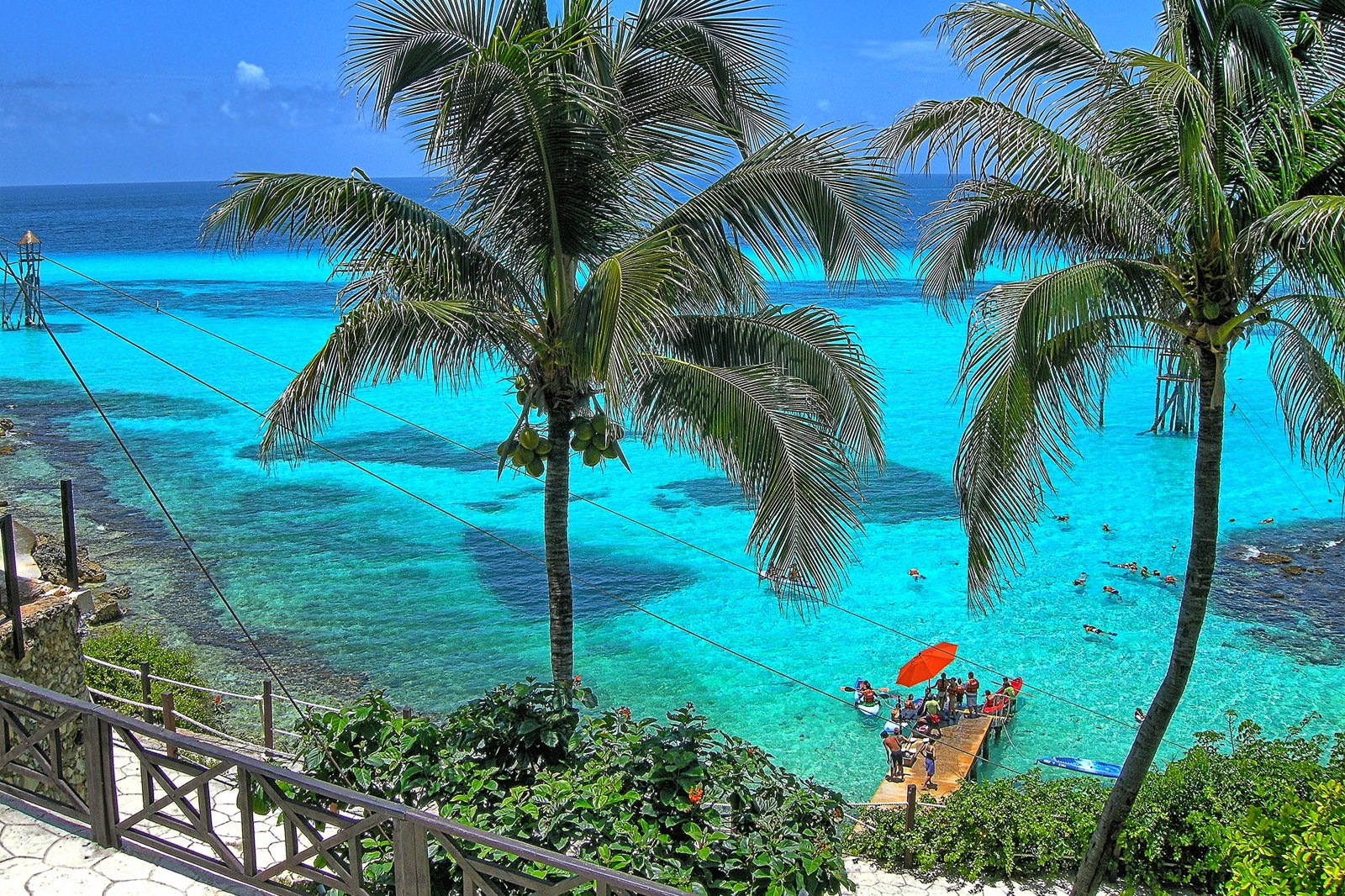 Water sports are one of the highlights of Cancun, especially snorkelling on the Great Mesoamerican Reef, which is the among the largest reefs in the world. One of the most popular snorkelling spots is located at Isla Mujeres's Garrafon Natural Reef Park, where you get to spot over 500 fish species and 100 colourful corals during your underwater excursion. Kayaks are available for rent for those who prefer to stay above water when exploring Garrafon Natural Reef Park.
Read more
Location: Carretera Garrafón Lote 9 Km. 6, SM 9, 77400 Isla Mujeres, Q.R., Mexico
Open: Sunday-Friday from 9 am to 5 pm (closed on Saturdays)
Phone: +52 998 193 3370
photo by Kirt Edblom (CC BY-SA 2.0) modified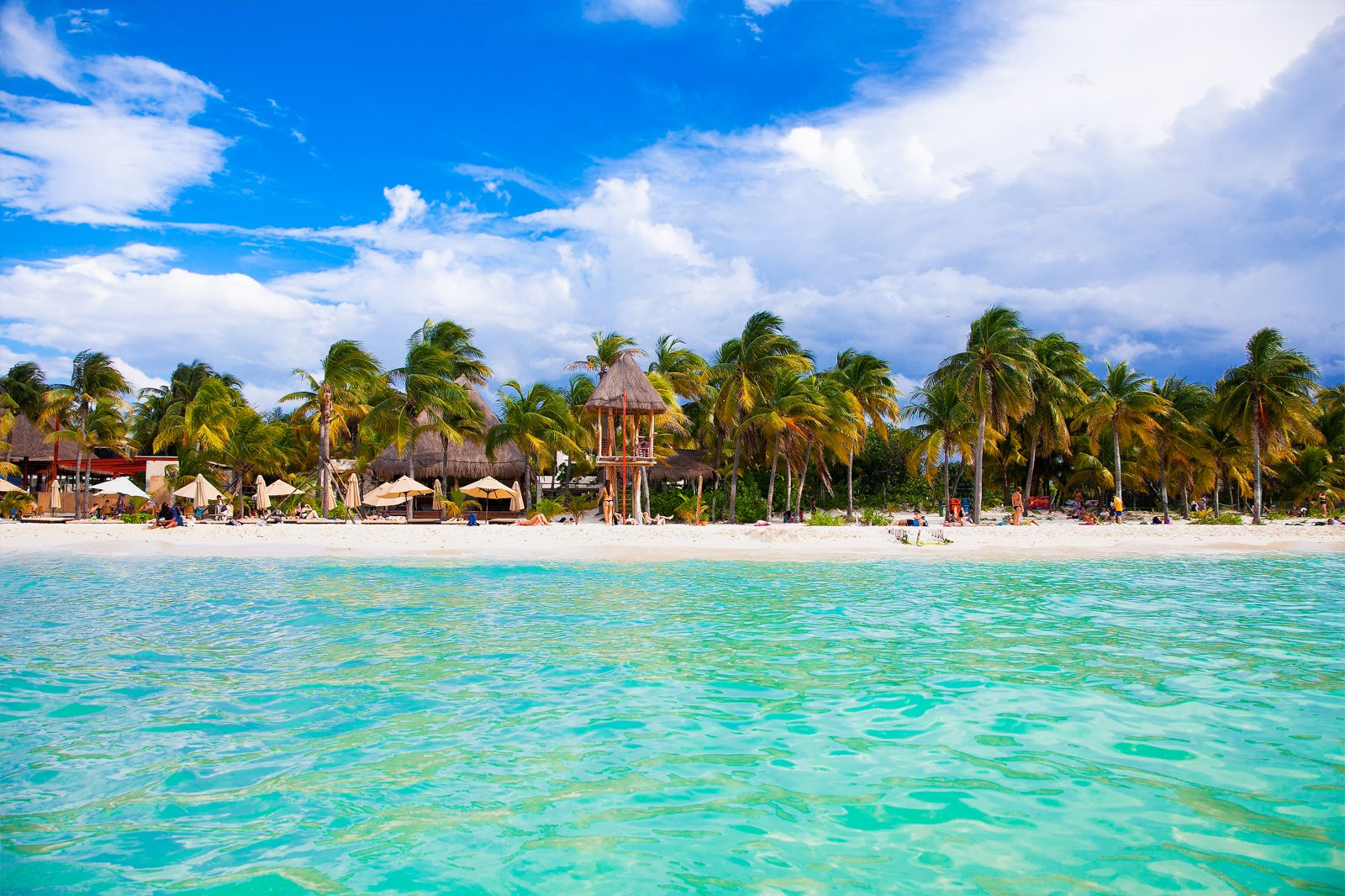 Isla Mujeres is a peaceful island just 20 minutes by boat from Cancun's Hotel Zone. Ferries depart from 3 locations, namely Embarcadero Pier, Playa Tortugas and Playa Caracol. The island's many beaches are clean and lined with palm trees, many of which have hammocks strung between them. There are many open-air bars and restaurants, especially on Playa Norte (North Beach). If you're up for adventurous activities, the Garrafon Natural Reef Park offers kayaking and snorkelling excursions, as well as zip-lining over the Caribbean Sea.
Read more
Location: Isla Mujeres, Quintana Roo, Mexico
6
Mayan steam bath
Relax inside a Mesoamerican sweat lodge
Temazcal is a traditional steam bath that was commonly used by the Mayan civilization. Similar to a sauna or sweat lodge, locals believe that sweating inside this dome-shaped hut promotes blood circulation, removes toxins, and improve athletic endurance. Water is poured into a pit filled with heated rocks to create steam, while you rub your body with aloe vera and natural herbs for 20 minutes to 1 hour. Temazcal Cancun, located 24 km east of Cancun International Airport, features sandstone steam baths in a Mayan jungle. The Ritz-Carlton's Kayantá Spa features a beachfront terrace and a spa menu that specialises traditional Mayan therapies.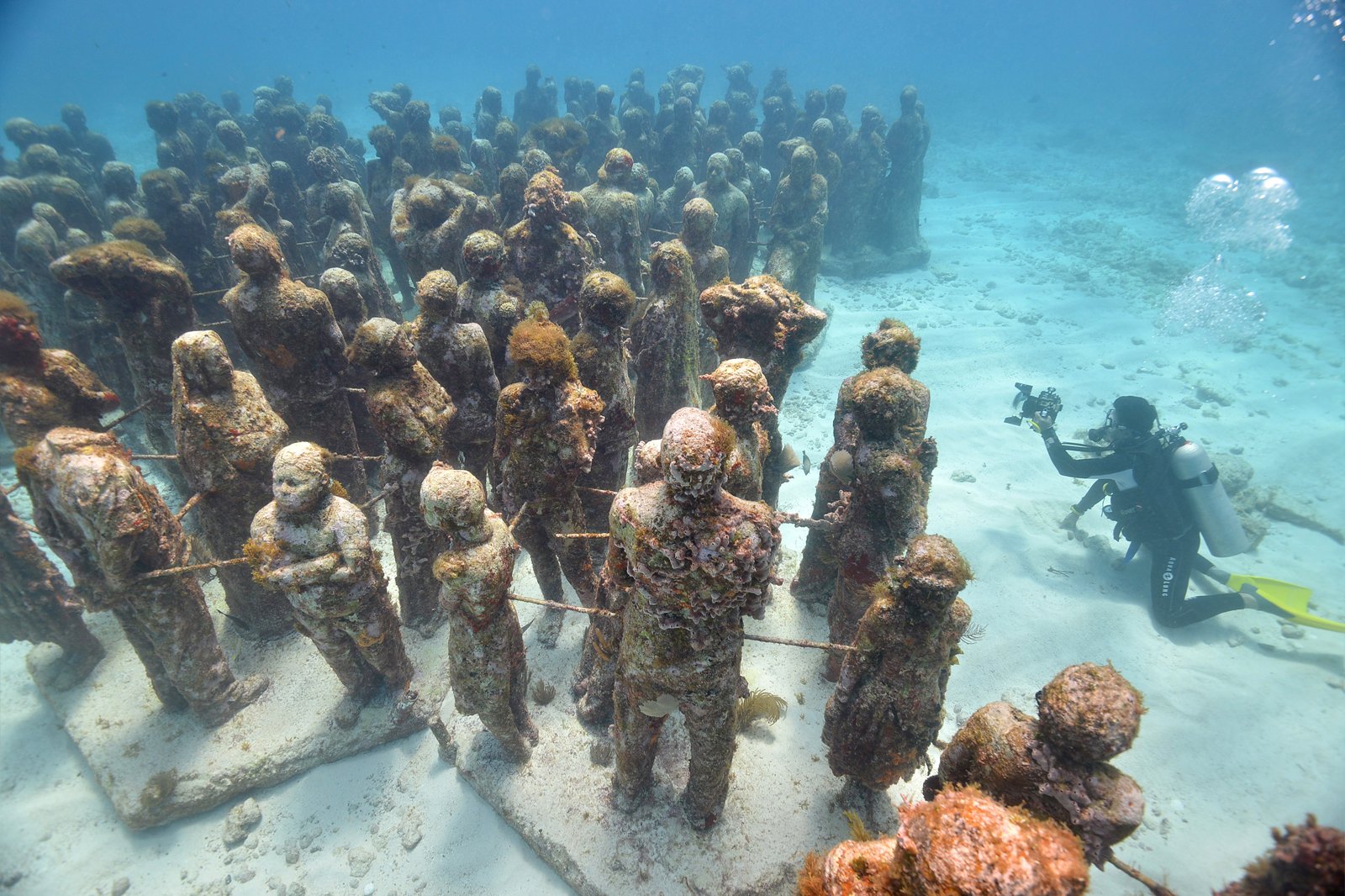 The Cancun Underwater Museum displays about 500 life-like sculptures beneath the waters of the Cancun National Marine Park. Founded in 2008, these unique installations were created as part of the efforts to protect the Mesoamerican reef system and promoting new coral life in Cancun. There are 3 submerged galleries that cover a total area of 420 sq m, attracting divers and snorkelers with their surreal setting. A rather unsettling sculpture at the Cancun Underwater Museum is called The Bankers in Salon Manchones. Located off the coast of Isla Mujeres, the garden features statues of businessmen with their heads buried beneath the sand.
Read more
Location: Cerrada Las Golondrinas 24, Alfredo Bonfil, 77560 Cancún, Q.R., Mexico
Open: Daily from 9 am to 5 pm
Phone: +52 998 206 0182
8
Xoximilco
Experience a true Mexican fiesta
Xoximilco offers the chance to see what a genuine Mexican fiesta is like, with traditional boats and picturesque surroundings inspired by a UNESCO World Heritage Site. The boats are traditional trajineras that originally were used to transport fruits, vegetables, flowers, and other products from port to port. When you get on board one of these boats, you'll be treated to traditional cocktails and authentic local dishes while you enjoy music from a mariachi band.
You can board the boats in the Hotel Zone. It's an easy 25-minute jaunt from the centre of city centre and offers an entirely different kind of Cancún nightlife.
Location: Chetumal Km. 282, Juárez, 77580 Puerto Morelos, Q.R., Mexico
Open: Monday–Saturday from 7.15 pm to midnight (closed on Sundays)
Phone: +52 998-883-3143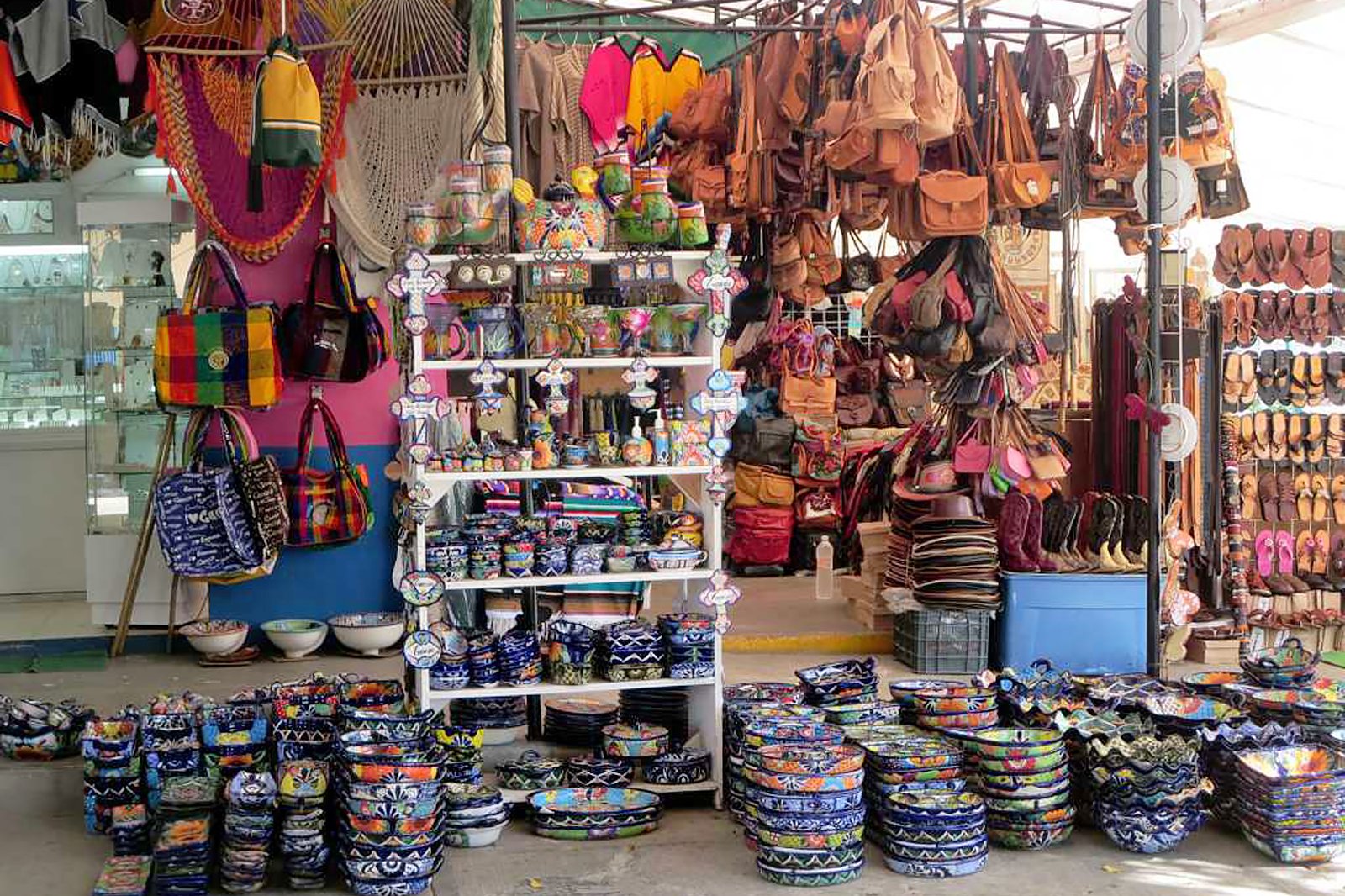 Mercado 28 (Market 28) is a local crafts market with over 100 stalls set along Avenida Sunyaxchen in downtown Cancun. You get to browse through beautiful handicrafts made from leather, silver and glass, as well as sunglasses and kitschy T-shirts for tourists. Henna tattoo and hair braiding services are available for a few pesos. Head to the middle of the market to find restaurants serving authentic Mexican dishes. Must-tries include cochinita pibil (slow-roasted pork), Panuchos Yucatecos (tostadas with refried beans), and papadzules (Mayan-style enchiladas).
Read more
Location: Xel-ha M 2 13 SMZ 28, 28, 77501 Cancún, Q.R., Mexico
Open: Daily from 8 am to 7 pm
photo by David Stanley (CC BY 2.0) modified
10
Cancun's Party Center Plaza
Check out acrobatic performances at Coco Bongo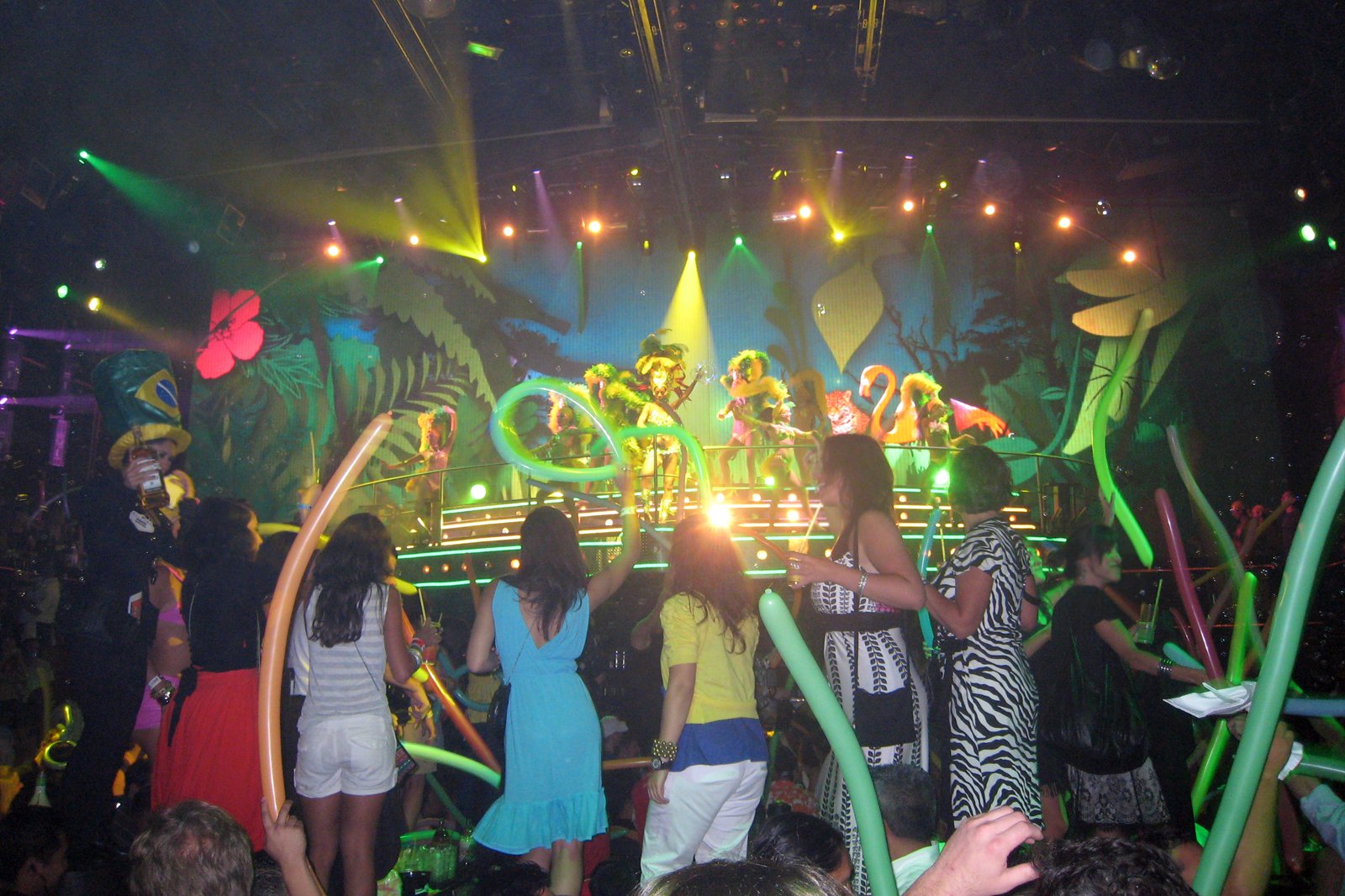 Cancun's Party Center Plaza is a boulevard within Zona Hotelera, where you enjoy open bar deals and pounding music every night of the week. Dozens of nightclubs are often packed with partygoers from 11pm until dawn, though there are several laid-back bars for those who prefer a quiet drink. Coco Bongo is arguably Cancun's most iconic nightclub. For about $75, you get to enjoy spectacular live shows and celebrity impersonators, as well as free-flow drinks from 10.30pm to 3.30am.
Location: Blvd Kukuklcan Km 9, Zona Hotelera Cancun, Zona Hotelera, 77500 Benito Juarez, Q.R., Mexico
photo by Hugo Cadavez (CC BY 2.0) modified
Back to top