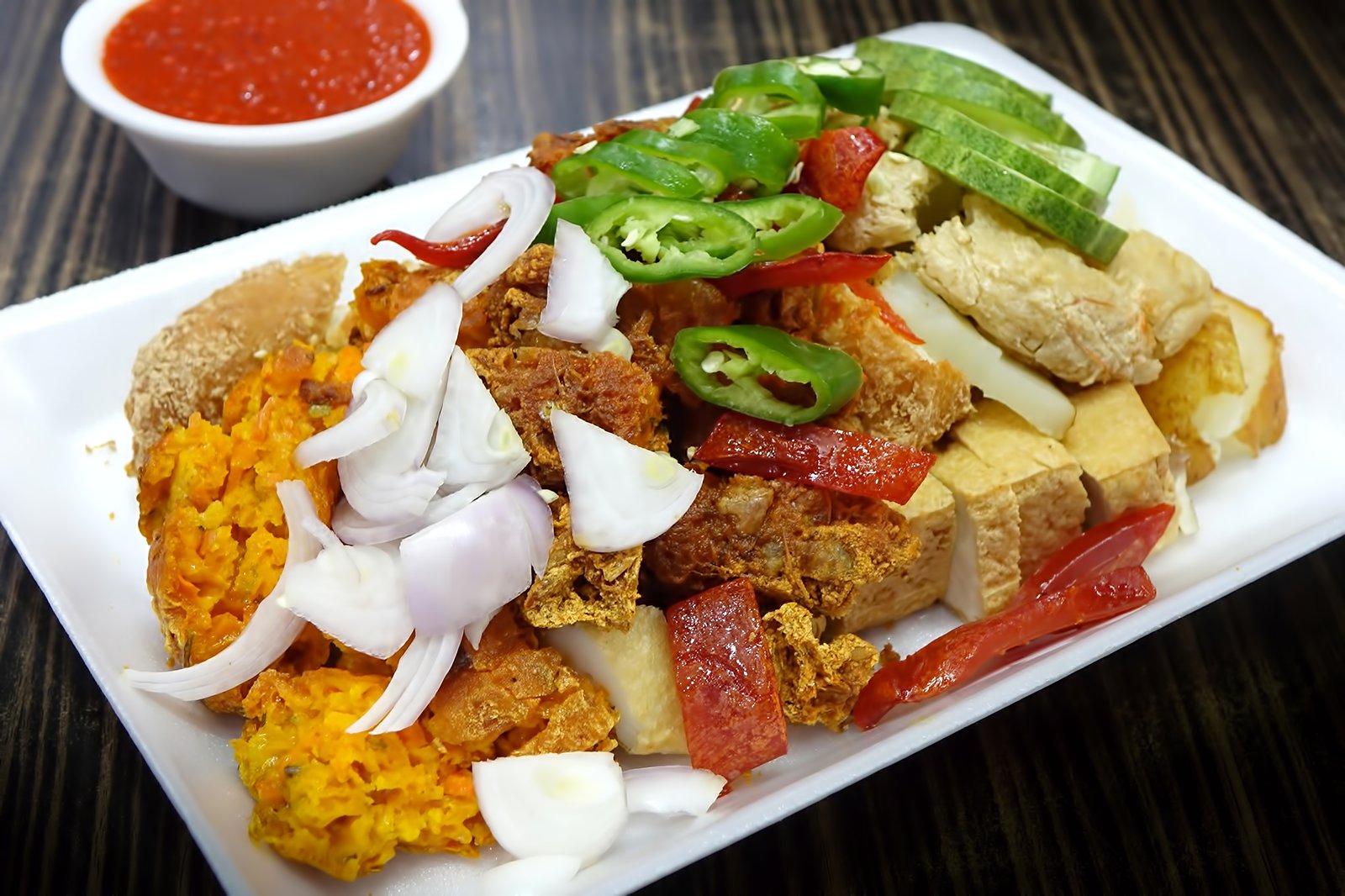 Tekka Centre is a dining landmark in the Little India neighbourhood, serving up large dishes of fresh food to visitors and locals just steps away from the Little India MRT station. Housed in a colourful warehouse, it has quickly become a hub for those in search of decent food at honest prices.
The hawker centre stands out from the rest of the others spread throughout Singapore, serving predominantly Indian food as well as a great number of halal dishes. You'll hardly miss the Tekka Centre – it's the large building outside the MRT at Little India, which gets repainted every so often (once bright emerald green, then orange and yellow).
Tekka Centre in Singapore - one of the highlights of 6 Best Places to Go Shopping in Little India and 14 Great Restaurants in Little India (Read all about Singapore here)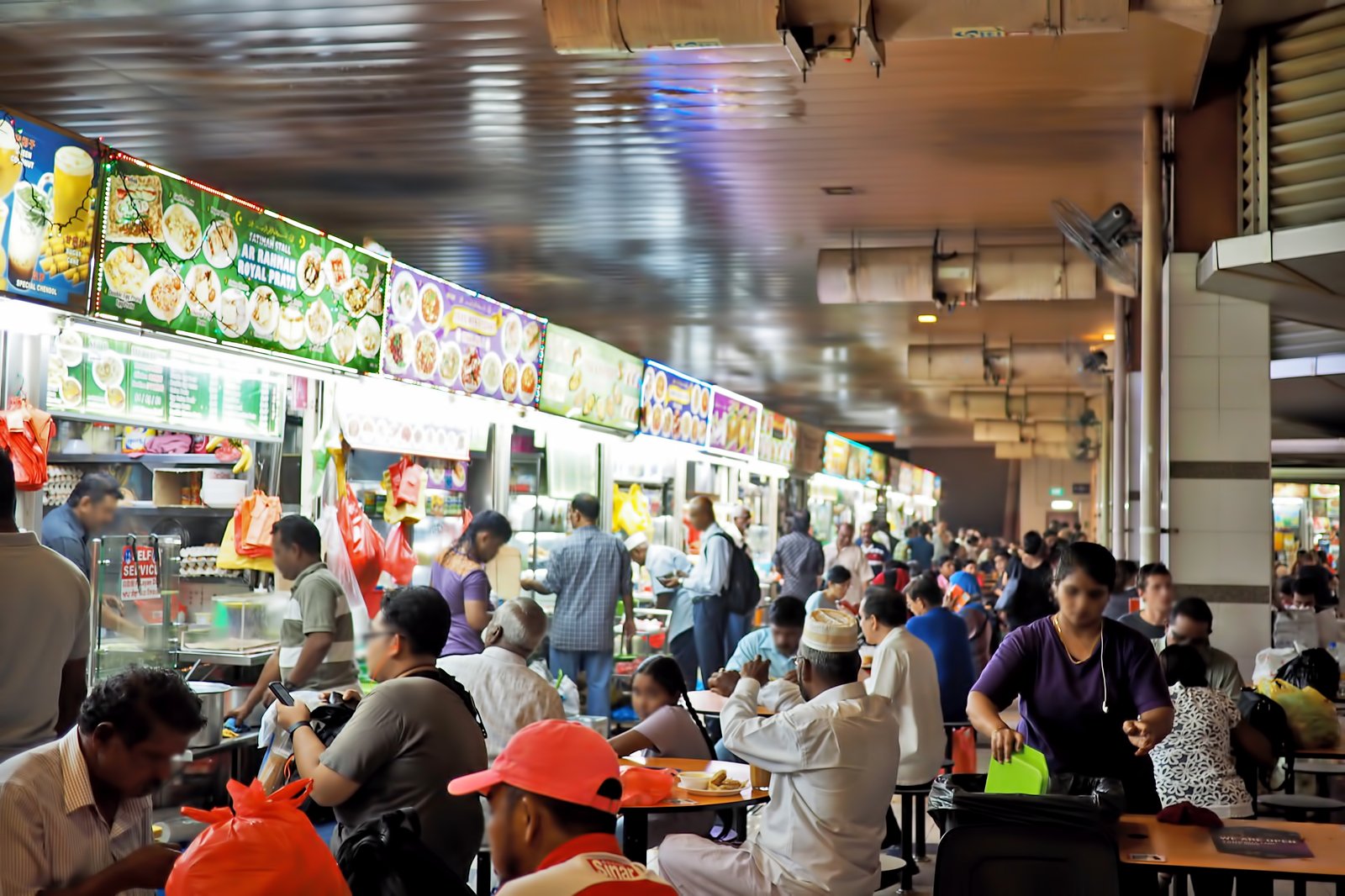 Inside, Tekka Centre is set up like any other hawker centre, with rows of individual stores and tables around them, so you can grab a variety of dishes to try. If you want to experience a genuine local shopping experience, head upstairs after you've eaten.
The higher floors sell everything from Bollywood music to silk for saris. There is plenty of food to suit all palates, whether you hanker after rich curries or a simple dish of duck and rice. There are plenty of stalls to choose from, so follow the crowds and delicious smells.
For those with a sweet tooth it is worth hunting down the much sought-after chi kak kueh, they may not be much to look at, with a sludge green covering and pale rice centre, but the filling is a paste of sugared mung beans that will leave you wanting more.
There are also plenty of drinks to be had, freshly squeezed lime soda, juices made to your exact specifications, or if you come later in the day you can even have a beer.
Tekka Centre may not have all the frills of some of the other hawker centres in Singapore, but it does offer a great choice, including some rather unusual dishes, and a visit here is a fantastic way to experience Little India on a plate.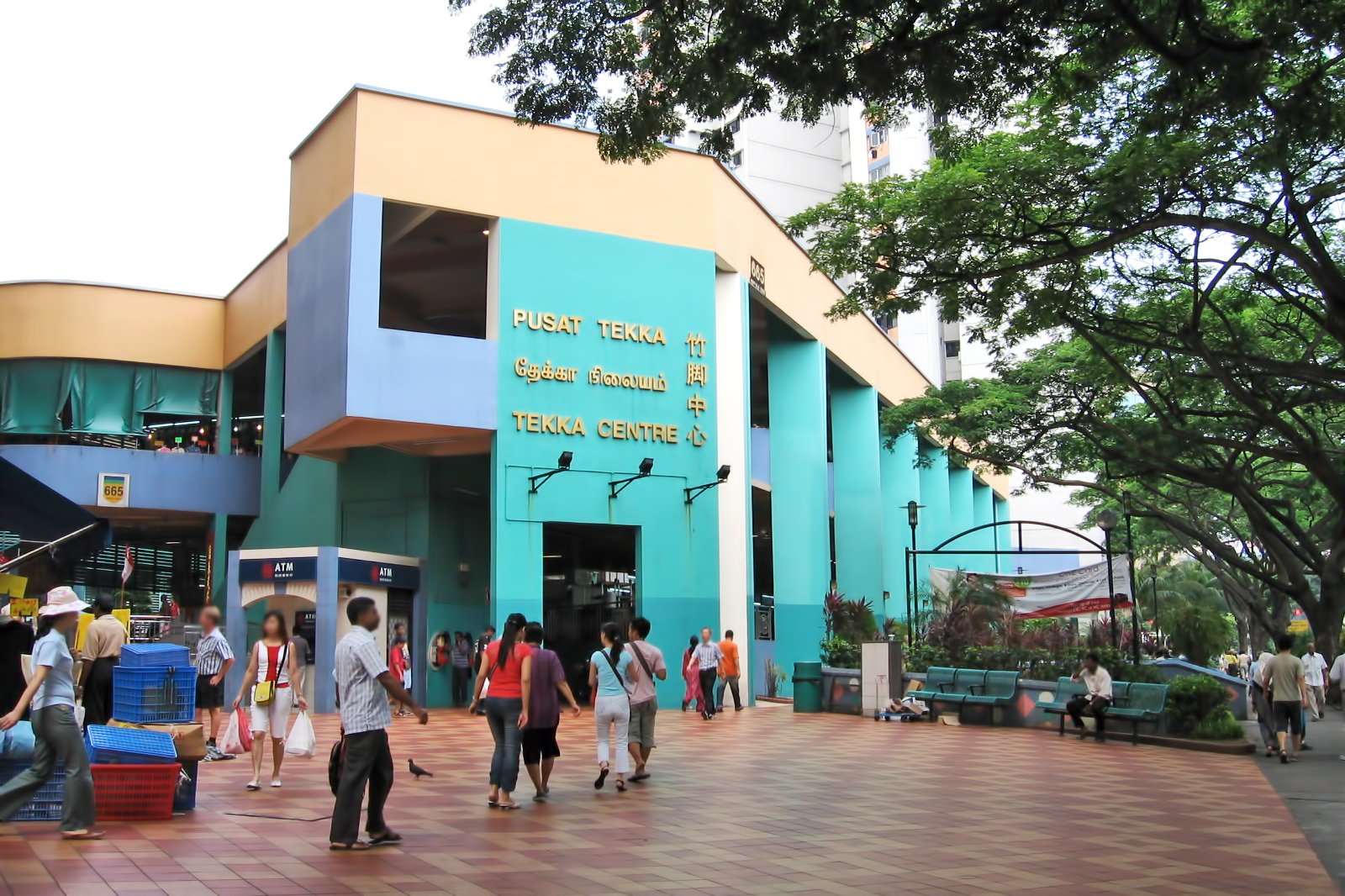 Tekka Centre in Singapore
Location: 665 Buffalo & Serangoon Roads, Little India, Singapore
Open: Daily from 6.30am to 9pm
Phone: +65 6733 2225
Back to top