Baker Beach is a mile-long stretch of sun and sand on the shores of the Pacific Ocean, with panoramic views of the Golden Gate Bridge, Lands End, and Marin Headlands. The beach lies at the foot of towering cliffs of serpentine that twist along the shore west of the bridge.
Many people come here for photo ops, to see the cliff, and to enjoy a wide range of outdoor adventures. Whether you're looking to lay out under the sun, let the waves lap at your feet, or just commune with nature along the seashore, Baker Beach can be a good option.
Baker Beach in San Francisco - one of the highlights of 12 Best Nudist Beaches in the US (Read all about San Francisco here)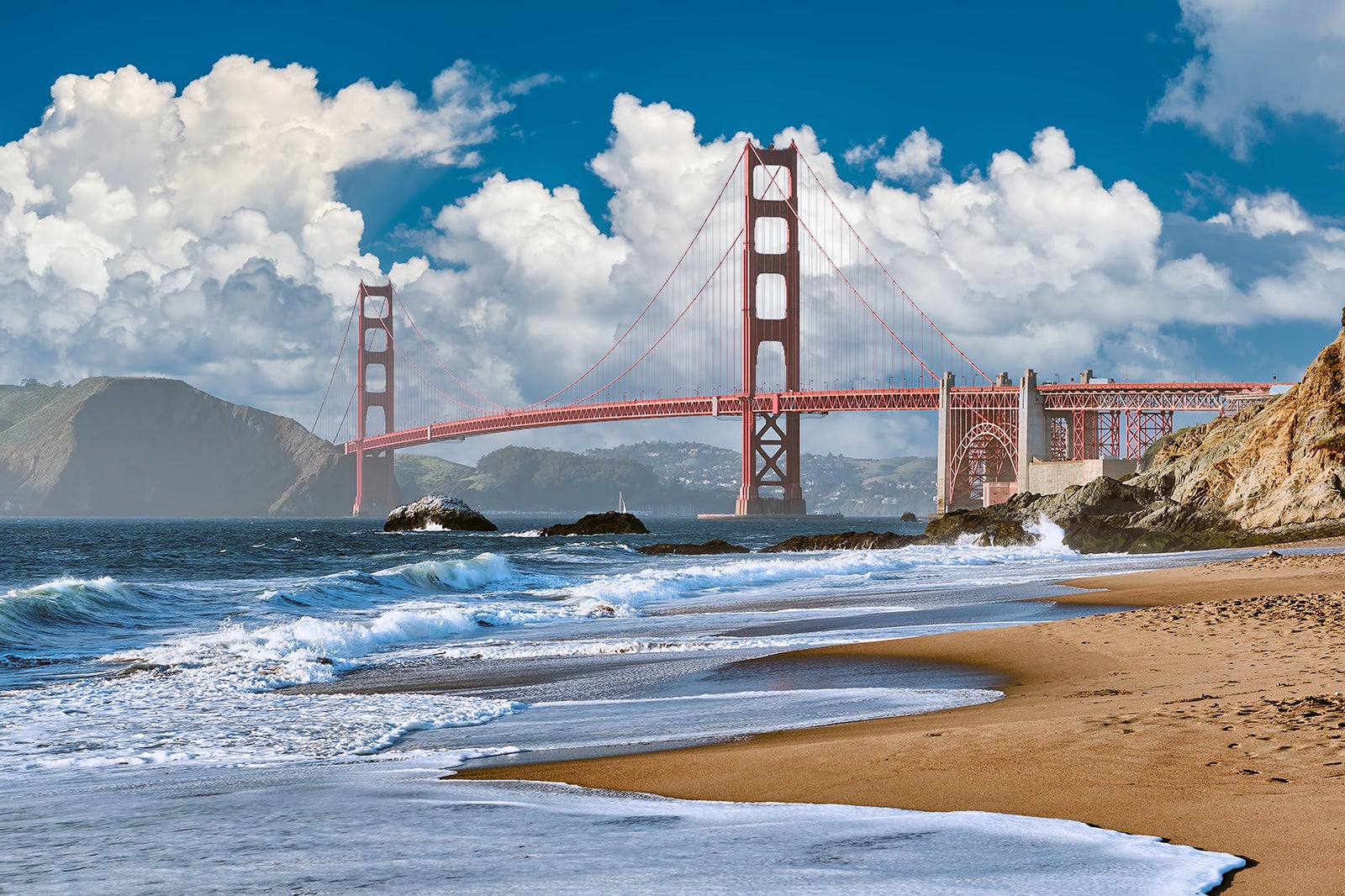 Highlights of Baker Beach
The Coastal Trail on the cliffside draws hikers looking to explore the cliffs and get a panoramic view of the surrounding community. Serpentine is California's state rock, and many come here to view the outcroppings that jut from the cliffs and the rare plant life supported by the soil.
The beach offers bathroom facilities, picnic areas, and barbecue grills nestled in a cypress grove at the east end of its stretch, near the car park. Often, you can catch sight of harbour porpoises playing in the surf. Inside the Battery Chamberlin magazine, you'll find a display of historic military photographs.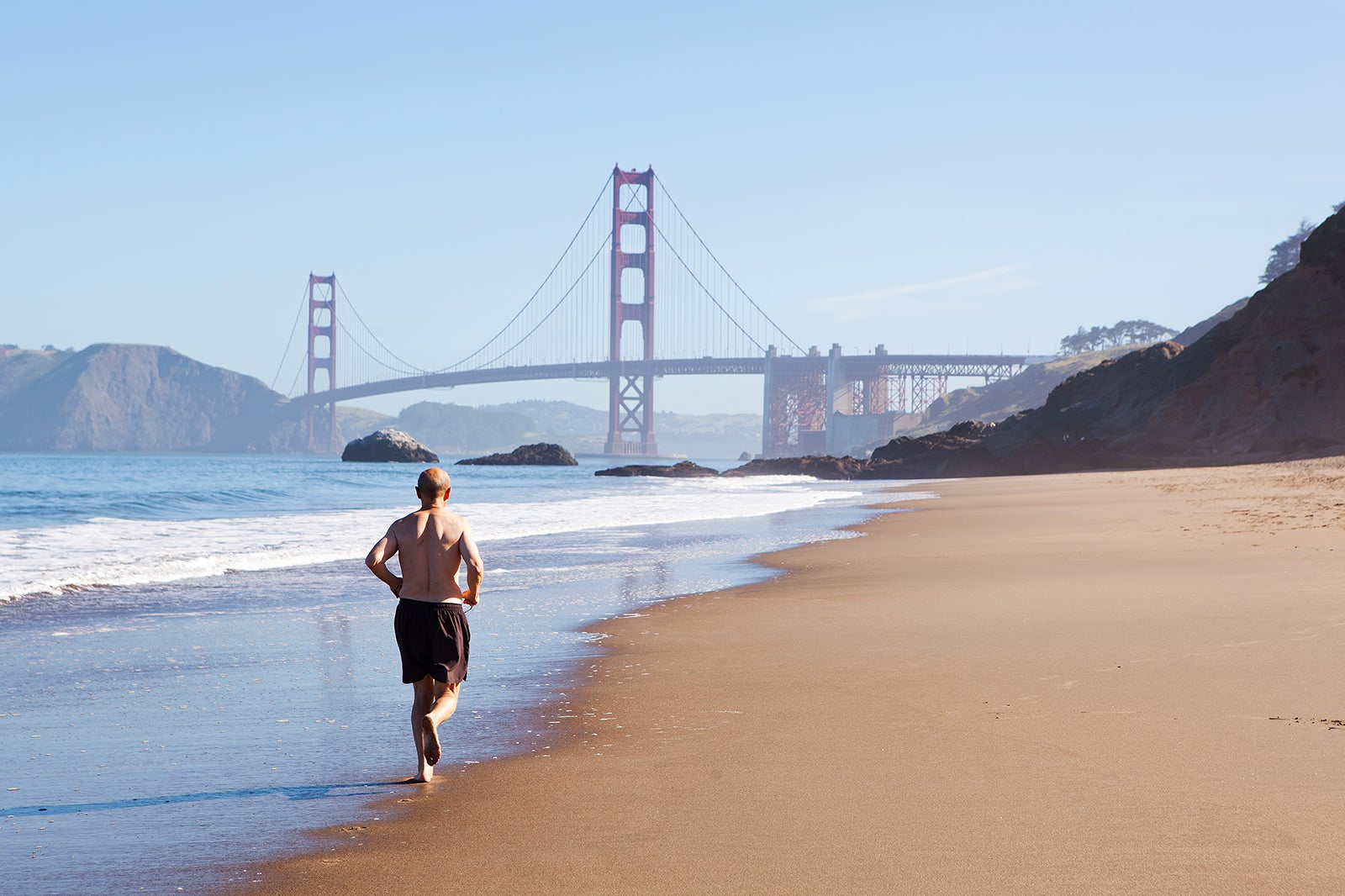 What to know about Baker Beach
Families looking to visit Baker Beach should be aware that the northernmost end of the beach offers clothing-optional sunbathing. Parking is available, but on weekends the beach can be crowded and the lots congested with traffic. The lots are only open from sunup to sundown, however.
The beach is dog friendly, so you can bring your furry family members along. Just be sure to keep your dogs under control and clean up after their messes. While barbecue and picnic facilities are available adjacent to the car park, you can also bring your own grill to cook right on the beach.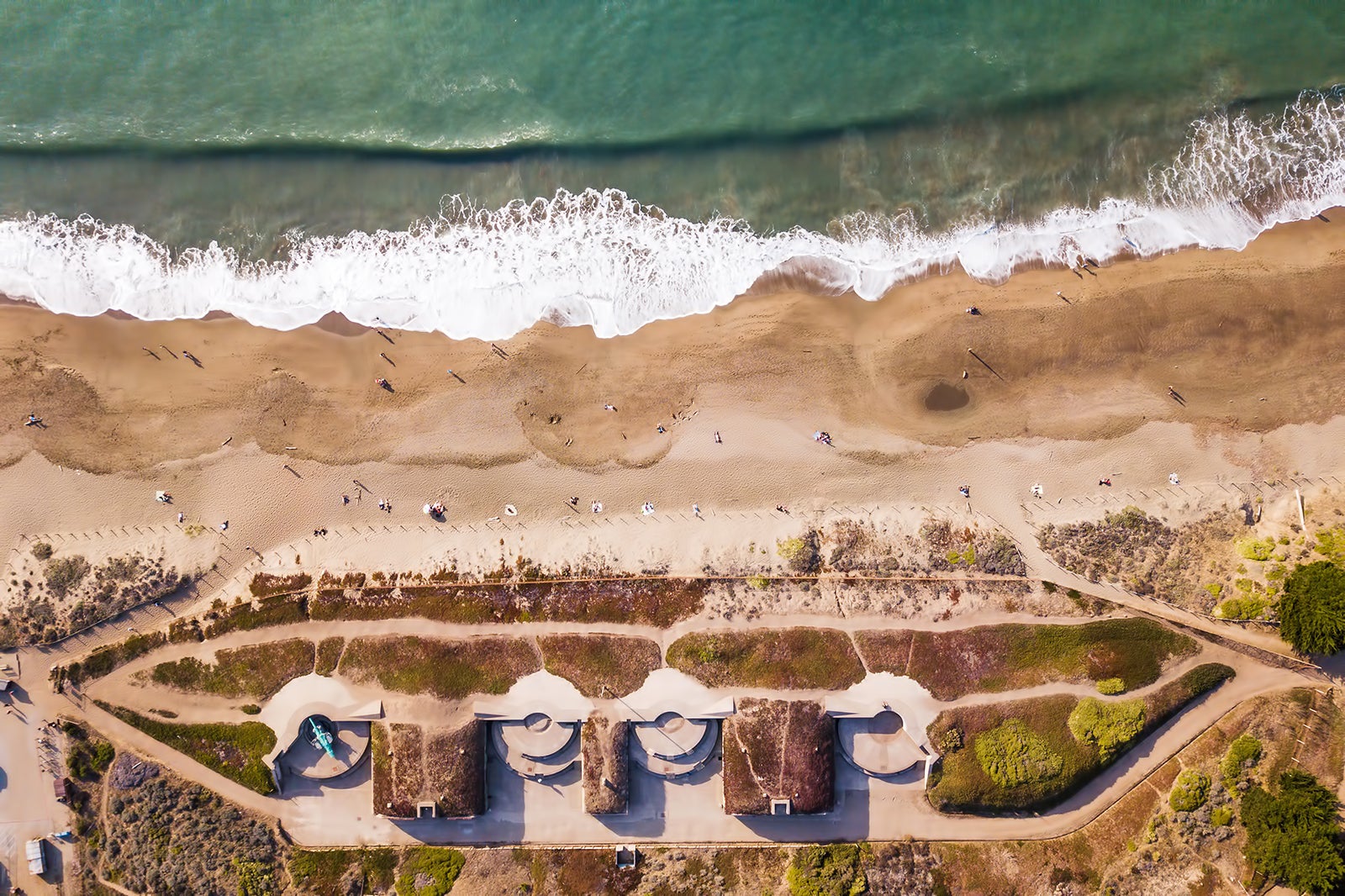 Baker Beach in San Francisco
Location: 1504 Pershing Drive, Golden Gate National Recreation Area, San Francisco, CA 94129, USA
Phone: +1 415-561-4323
Back to top